How to distribute your FPL budget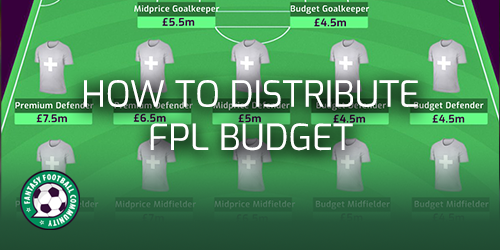 Once the 2022/23 game is live FPL managers will be working out how best to distribute their budget. The team structure that FPL managers select ahead of Gameweek 1 is important. FPL managers need flexibility to ensure that they can target the form clubs and teams. However they will also want to target expensive premiums. We assess the different ways to distribute your FPL budget across your squad ready for Gameweek 1.
There are multiple different structures that FPL managers can implement with their teams once the game launches. These include big at the back, heavy in midfield and targeting the premium forwards.
Big at the back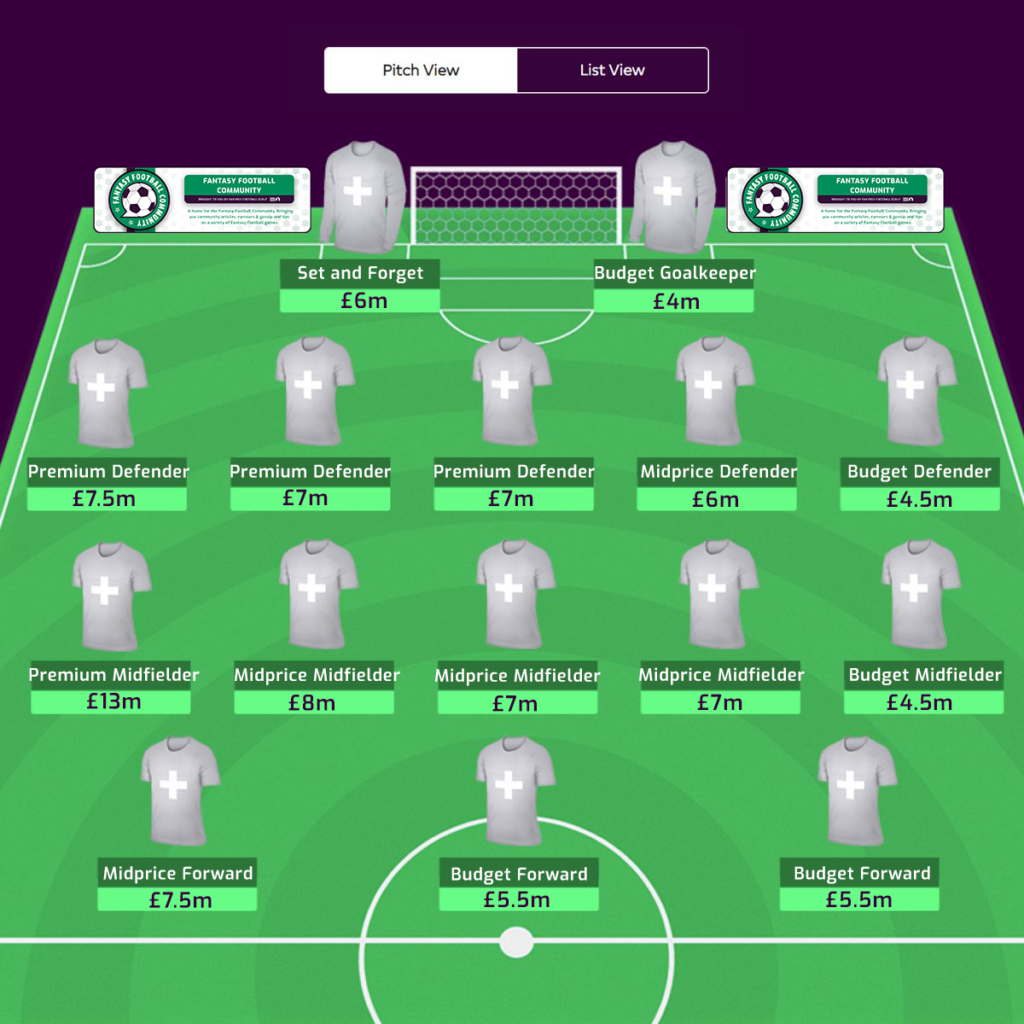 Premium FPL defenders have the potential to return more points than some of their midfield counterparts. Trent Alexander-Arnold, Andy Robertson and Joao Cancelo all offer FPL managers the opportunity for attacking returns as well as defensive ones. As a result some FPL managers like to heavily invest in the defence.
This draft has three spots for premium defenders as well as a mid priced defender at £6m. This should allow managers to have the likes of Cancelo, Alexander-Arnold and Robertson as well as Reece James, Ben Chilwell or another attacking wingback.
This draft allows for one premium midfielder, as well as three mid priced ones between £8m and £7m. The big at the back draft does give budget for one mid-price forward. However, the lack of budget in those positions does limit the squad.
Big at the back is often a strategy that FPL managers deploy on Wildcard. For me I like to have a premium defender or two in my first squad however I am mindful of investing too heavily. The early weeks of the season don't always bring as many clean sheets as we see later on in the campaign. This is therefore potentially a strategy that I would look at when Wildcarding or once the season is a few weeks in.

FPL Family's Sam
Heavy in midfield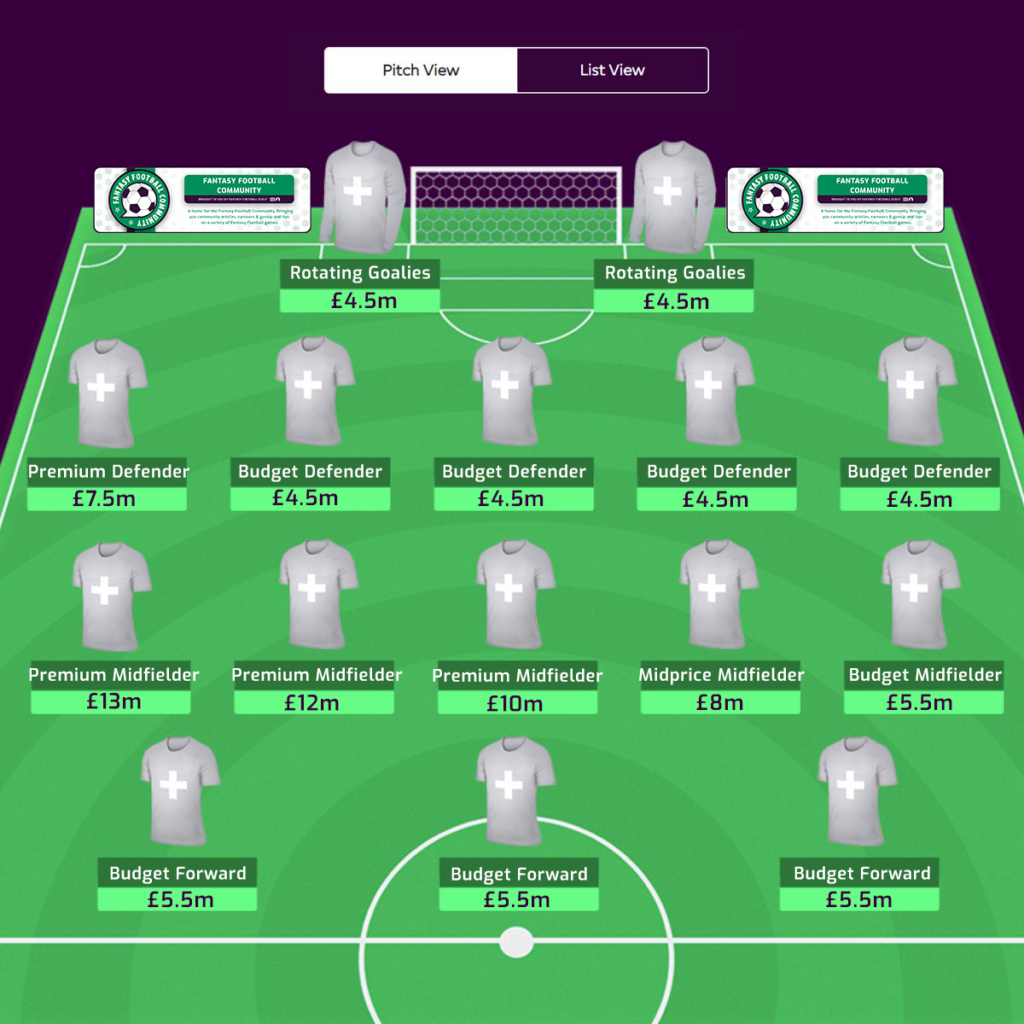 Five of the top ten scoring players in FPL last season were midfielders. This therefore often makes the midfield a position that FPL managers want to target. This draft has three premium midfielder spots as well as a mid priced midfielder.
However, this draft has a compromised forward line and defence. It does allow for one premium defender, however all three of the forward spots will be budget enablers.
Owning multiple premium midfielders allows flexibility as managers can downgrade one to invest money in other positions if form and fixtures require.
All out attack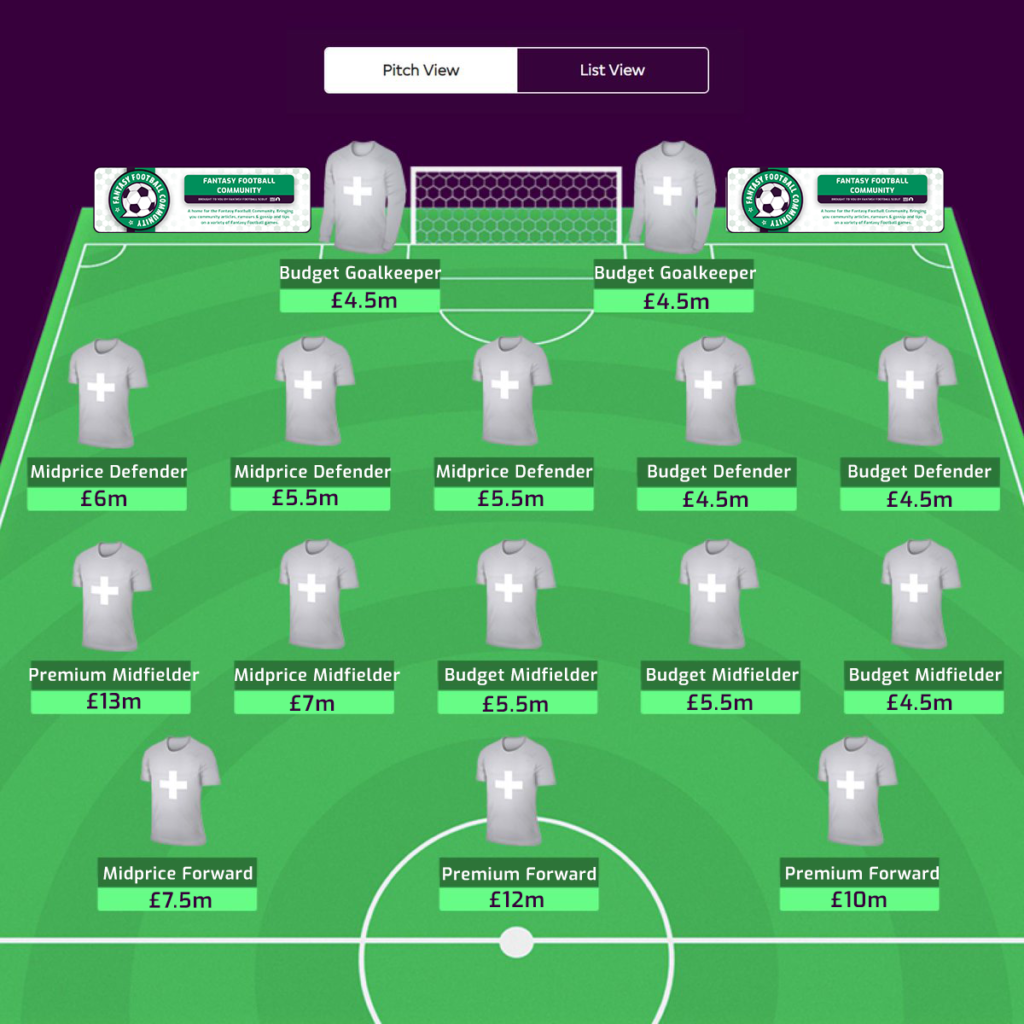 This budget distribution prioritises the forward line, something that managers rarely did in the 2021/22 season. This draft has two premiums as well as one mid-priced forward, all of which could bring good returns for FPL managers.
The all out attack draft does allow for one premium and one mid-priced midfielder too as well as three mid-priced defenders. However, it does mean that FPL managers will have to play one of their budget players every week.
Spread the budget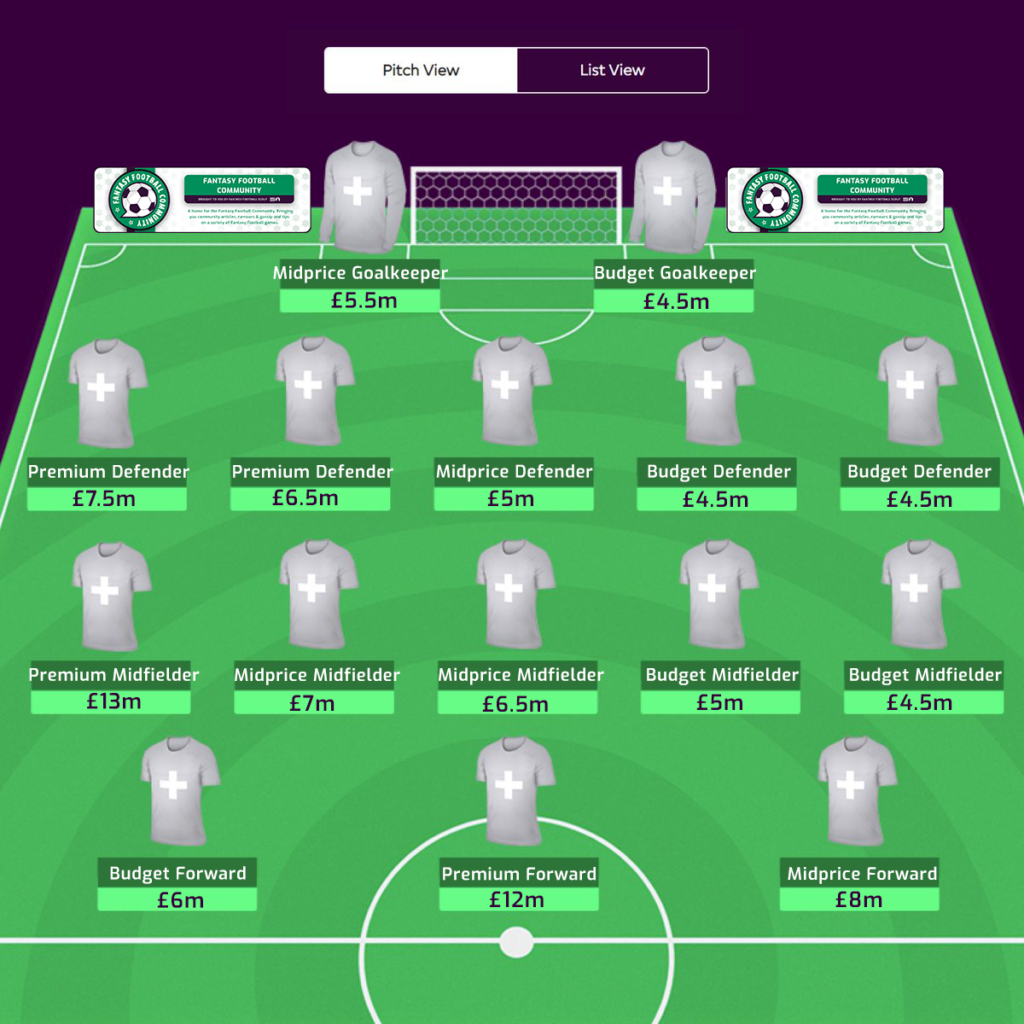 Most experienced FPL managers will probably choose to spread the budget across their FPL teams. This means allowing for budget in every position so that it is easy to move between players when they are in good form.
By having a mid priced goalkeeper rather than two budget ones FPL managers have an easier route to a premium goalkeeper. This can be useful if managers want a change of strategy. It also means that they have a second goalkeeper in case of illness or injury.
This draft allows for two premium defenders as well as a mid priced one. Like with goalkeepers this leaves good flexibility as well as allowing managers to target the important defensive options. Likewise in midfield and the forward line there are all important premium options. This will allow managers to target the inform players and move easily between premium assets. There are also mid-priced spots in those positions too. Last season the likes of Jarrod Bowen, Dejan Kulusevski and Bukayo Saka were key to FPL managers. Spreading the budget means space for players priced where they were in 2021/22.
I like to start every season with a premium player in every position. This is because when the season starts it allows me to move between the premiums who are in the best form. I also don't need to make multiple transfers, costing points, to free up the budget and restructure my team to fund a premium target.

The key to this system is ensuring that the budget picks are the right ones and regularly start. This means you can use your budget on the key assets and not your bench players.

FPL Family's Sam
---
For more advice on how to create a successful FPL team check out our recent article.