How to have a successful FPL season 22/23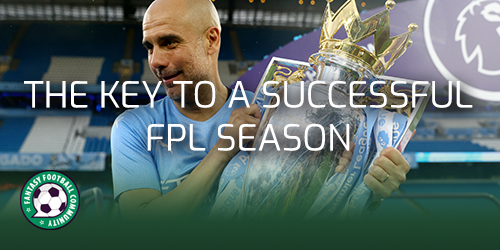 With the fixtures now released ahead of the 2022/23 season FPL managers will now be turning their attention back to the game. We look at how to have a successful FPL season.
Whether you are new to FPL or have been playing it for years there are a few key aspects to having a successful FPL season.
1. Don't just set up a team for one week
When setting up your team for the new season look beyond Gameweek 1. You want to ensure you have built a squad who have the potential to return points without points hits in the opening Gameweeks. Ideally FPL managers would be able to roll their transfer after Gameweek 1 to give them two free transfers moving into Gameweek 2. This means planning for multiple Gameweeks when building you squad.
Think carefully about the balance in your team. Pick premium assets carefully and ensure that the budget is spread throughout your team. Doing this will give you flexibility to move premiums as well as mid priced players around depending on form once the season starts.
This is also true when managers play their Wildcard chips. It is important to build a team for a run of fixtures to optimise the returns potential.
2. Use the data
The Fantasy Football Scout members area gives FPL managers access to all of the OPTA data from previous FPL seasons. Looking at this ahead of the new season will help managers to assess who consistently returns the most points, plays the most minutes and is most likely to return.
There are also articles on all of the Premier League sides from last season as well as the newly promoted clubs on site. This highlight the data from each club and the best picks from them in 2021/22.
Once the season begins managers will be able to compare players both in terms of positioning and underling data. Doing this will make form informed FPL decisions and transfers.
3. Eye test
The international matches as well as the preseason friendlies will give FPL managers an insight into player form. During the season FPL managers will watch games and highlights to pick out the players who look to be in the best form to target.
Friendlies do not have the same competitive edge. However, they will still give insight into play positions as well as fitness ahead of Gameweek 1. Once Gameweek 1 starts watching matches and using the eye test will be vital for FPL managers.
4. Pay attention to the FPL markets
During the season FPL managers will want to track the price changes in the game. Doing this will ensure than managers can afford the players that they want to own. When players are popular they rise in price by £0.1m at a time, they can also drop by £0.1m at a time if they are highly sold.
Team value will be important for FPL managers when it comes to ensuring that they have the best team possible. Therefore transferring players in or out before a price rise or fall is important. For experienced FPL managers growing team value by investing in popular players is often their strategy for the early weeks of the season.
5. Use the fixtures
The Official FPL app and website as well as FFScout have fixture tickers. These fixture tickers show the matches colour coded by difficulty. This allows managers to see the teams and players who have the best fixtures.
The FFScout Fixture Ticker is available to everyone for free. However, members are able to access an editable ticker. This means managers can sort the ticker by difficulty, remove Gameweeks or change the difficulty of matches depending on team form. Investing in a great fixture ticker is often key to a successful season.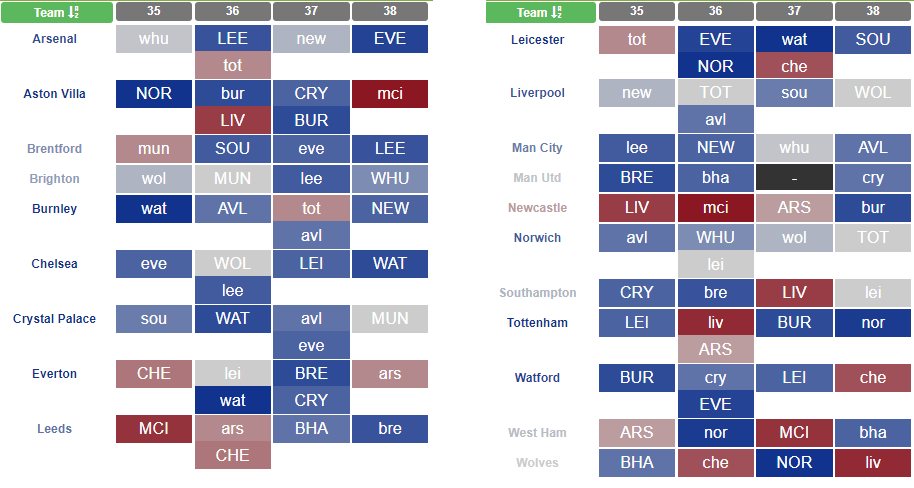 6. Plan your chip strategy
Ahead of Gameweek 1 it is often hard to plan for chips, especially as FPL managers tend to use them in Double Gameweeks. However, often new managers in the game use the chips in the opening Gameweeks not realising the importance they can have. Holding your chips for key Gameweeks will be important. For managers new to the game the FPL community on Twitter will often go into deep chip strategy chatter when an attractive Gameweek for deploying them appears.
We will also cover the best Wildcard, Free Hit and Bench Boost teams in articles on site. As well as covering the best Triple Captaincy options across the season.