World Cup injury concerns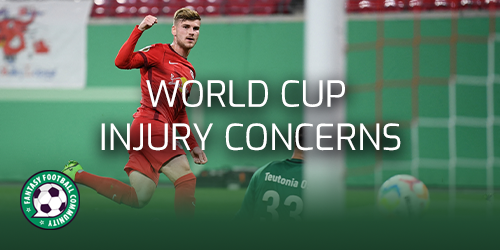 The Qatar winter tournament is approaching thick and fast. In under two weeks the biggest football competition in the world will be underway. We take a look at some of the key World Cup injury concerns ahead of the competition.
Taking a look at the World Cup injury concerns ahead of the tournament could be hugely beneficial to fantasy managers. Key players from any team picking up injuries can have a huge negative impact on how a whole team can operate.
Reece James – England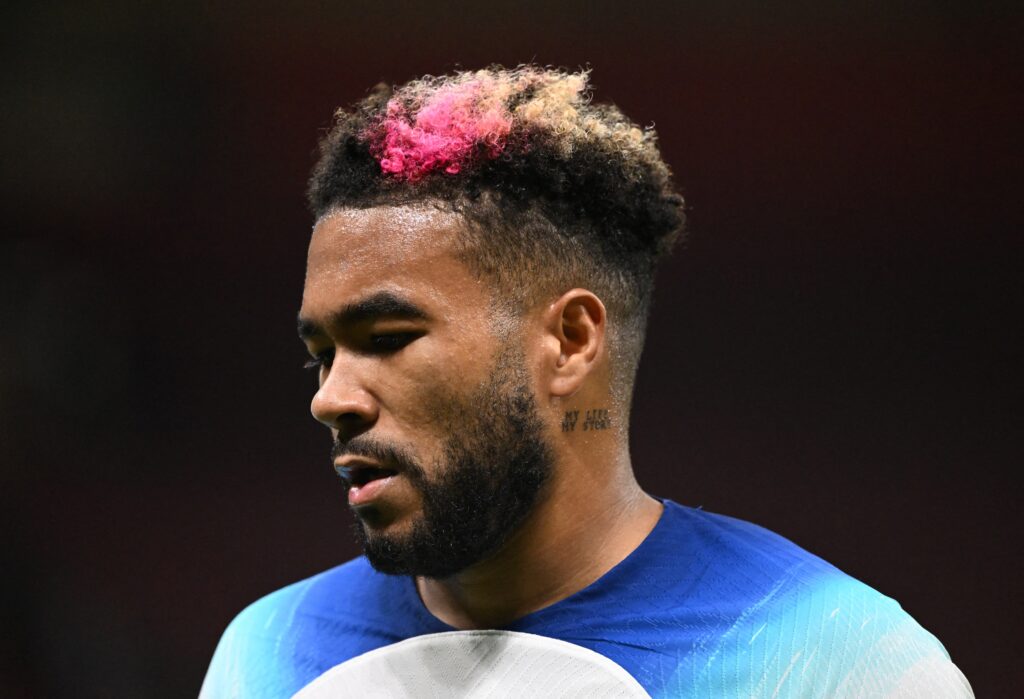 Reece James has become a vital cog in the English machine as of late. It is clear that manager Gareth Southgate prefers the Chelsea man more than his alternative options. The importance of Reece James has been highlighted in their previous four matches as he started all of them.
The wing back has become one of the most offensively gifted players in his position over the last year. Last season, James notched up five goals and nine assists in 26 domestic league matches. Another great reflection of his talent.
Unfortunately, it appears highly unlikely that we will see James in an England shirt for the tournament ahead. It could also be interesting to see how manager Gareth Southgate navigates the loss of such a key player.
Ben Chilwell – England
Staying with the three lions and focusing on another wingback, we look at Ben Chilwell. The Chelsea player is no stranger to a long-term injury. After just recovering from a previous injury that saw him out of action for months, Chilwell appears to have picked up another one.
Although Chilwell has replacements within the England squad, there is an argument to be made that when fully fit, he is the best they have. We can see below that the defender is set to miss the upcoming World Cup. This could mean England have lost two key players already.
Timo Werner – Germany
The Chelsea connections continue to pick up injuries. This time we turn to Germany and another key player. Timo Werner had a torrid run at Chelsea. However, that torrid run appeared to be behind him. Werner's change in form can be reflected in his last matches in all competitions. He has picked up five goals and two assists in his last 10 matches.
Werner became a main stay in the starting 11 for Germany. The winger played a huge eight matches in their World Cup qualifiers whilst also scoring five goals and creating one assist. There is no doubt Werner's injury will have a negative effect on Germany.
Romelu Lukaku – Belgium
Surprisingly, another Chelsea connection that has picked up an injury before the World Cup. The Belgian striker currently plays on loan from Chelsea at Italian side Inter. Although struggling to maintain consistency at the English club, Lukaku has shown relentless form for country.
The striker has managed a whopping 68 goals in his 102 appearances for Belgium. His importance can also be emphasised in his recent World Cup qualifiers. Lukaku bagged five goals and one assist in his four qualifiers. There has been no clarity of his injury just yet, but what is clear is there could be a fight on for him to recover in time for the World Cup.
Heung-Min Son – South Korea
Some teams heavily rely on players and that could be said for South Korea. Son has become one of the best attackers in England over the last few seasons. An example of just how good he has been was when he shared the golden boot with Mohammed Salah last season.
Although Son's domestic league form has been questionable this season, Son has been relentlessly consistent for his country. In his last 10 matches in all competitions, he has scored six goals and created two assists. There will be an urgency from his country to have Son back fully fit in time for the group stages.
---
Look out for the new World Cup Fantasy tab coming soon right here.