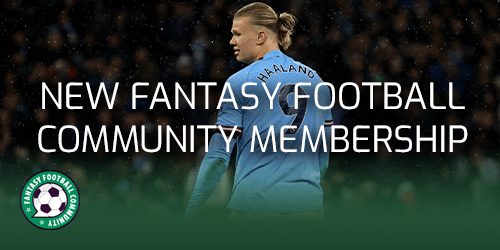 Fantasy Football Community is the go to place for all things fantasy football. Whether your preferred game is UCL Fantasy, FPL, Bundesliga Fantasy, MLS Fantasy or even Serie A Fantasy which we will be covering for the 2023/24 season. Fantasy Football Community membership is free and available to everyone.
Over the last five years Fantasy Football Community has been at the heart of the Fantasy Football Community. Bringing together the views of the community along with expert advice and guidance to help managers achieve green arrows.
The last two seasons have seen the website grow to incorporate different forms of fantasy football. We are now offering a membership to give managers more guidance every gameweek of the season.
What does the Fantasy Football Community membership include?
Fantasy Football Community membership gives members access to members only articles as well as weekly newsletters. There are currently two members newsletters which go out ahead of every deadline for both FPL and UCL Fantasy.
How much does the membership cost?
It's free!
How do I sign up?
To sign up click here or on the register button at the top of the page and complete the registration form.

Once you have registered, the newsletters will automatically be emailed to you. To read the members articles just sign in when you arrive on site.