Team Reveal GW27 – Why is FPL Marc using his Wildcard?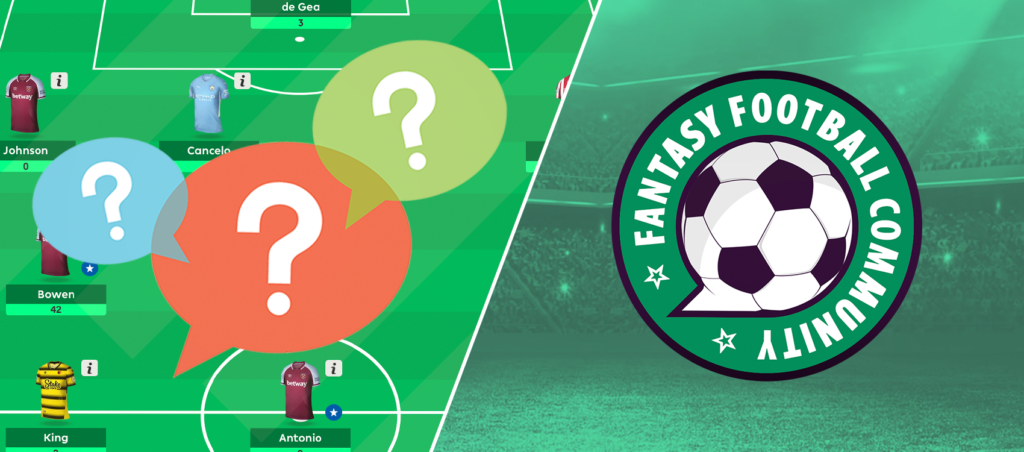 Each Gameweek brings an FPL community team reveal. As a result, that person gives insight into their transfers, captaincy and future plans.
---
Ahead of Gameweek 27, it's the turn of FPL Marc to tell us what he is doing to his team.
Hi Marc and thanks for the team reveal. Firstly, how did Gameweek 26 go?
It's been my best Gameweek for a while and certainly the first 100+ score in forever – although that doesn't feel like an achievement this week! I got 147 points and the Gameweek 24 rank of 452k is already up to 254k, so I really want to build on this momentum and have a strong finish to the season.
Additionally, I kept Mohamed Salah throughout his AFCON exploits and feel that saving those two in/out transfers has finally put me on the front foot. He was the first good Triple Captain I think I've ever had – certainly better than the Shane Duffy and Sadio Mane debacles!
Secondly, do you like your current squad? Who is a player you'd like to own but don't?
So many of my season's transfers have been either unlucky or terrible but the last three were great – Bruno Fernandes, Wout Weghorst and Bukayo Saka. They needed to be because there has been so much recent dross like Michail Antonio, Demarai Gray and Ollie Watkins. I quite like my squad but have decided to navigate the next few weeks with a Wildcard.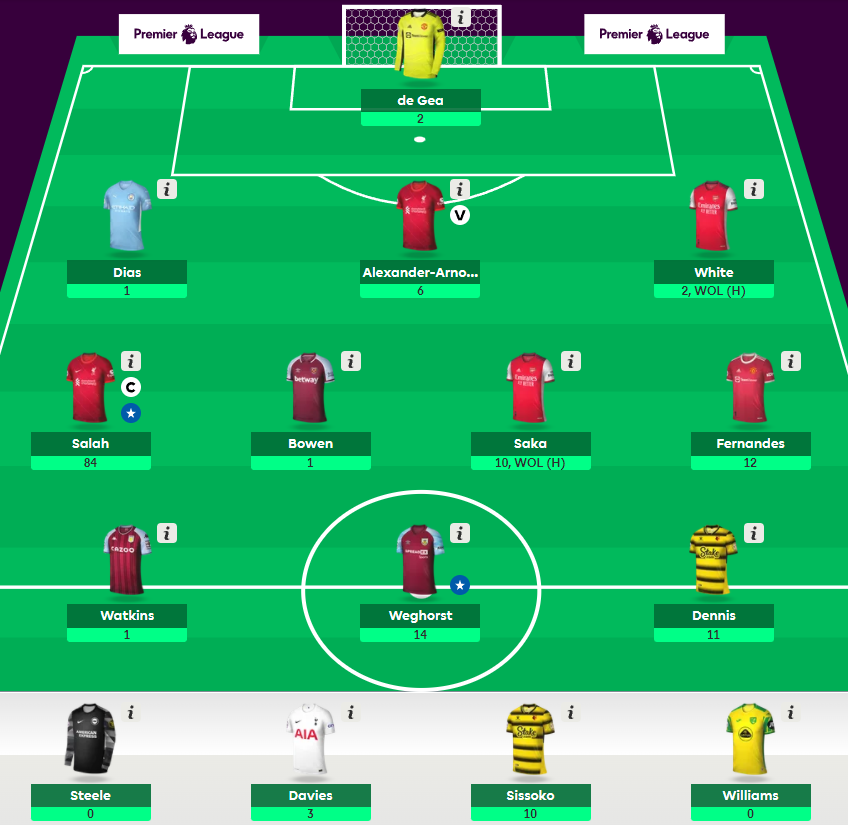 I'd like to own Joao Cancelo and have avoided him all season. It annoys me that his price has risen beyond £7.0m because I still won't buy him. And I always enjoy owning Son Heung-min.
So what are your transfer plans for Gameweek 27 and beyond?
In what is a very popular time to Free Hit, I am bringing the planned Gameweek 28 Wildcard forward one week. I'm certainly not a manager who uses it with just four or five matches to go. I want to maintain momentum and finally sell the likes of Watkins, David De Gea and Emmanuel Dennis.
What triggered me to press the button was realising how strong Gameweek 28 looks for a Bench Boost. The cheap back-up options like Ben Foster, Tino Livramento, Jacob Ramsey and Armando Broja all have two great fixtures.
Currently, the goalkeepers are Foster and Fraser Forster – which I'm sure won't cause an accident at any point! A back line of Trent Alexander-Arnold, Aymeric Laporte, Ben White, Max Kilman and either a Burnley defender or Dan Burn. Some sort of burn, for sure.
The midfield definitely contains Salah and Son. However, I'm not sure whether to have a one-week shot with Fernandes or Jadon Sancho (combined with Jacob Ramsey or Philippe Coutinho respectively). That Man United option will quickly downgrade to a mid-priced asset from a pool of Phil Foden, James Maddison, Mason Mount and Raphinha. One of these will already be in.
Up front, Armando Broja, Raul Jimenez and either Weghorst or Allan Saint-Maximin. Probably the Burnley man, out of fear. One of my two Free Hits will be used in Gameweek 30, not sure on the other.
And finally, what about captaincy?
Similarly, Weghorst because I think many others will. The Man United option versus Watford runs him close, though.
Good luck and thank you for the team reveal!