GW39 North v South charity match: 4 days to go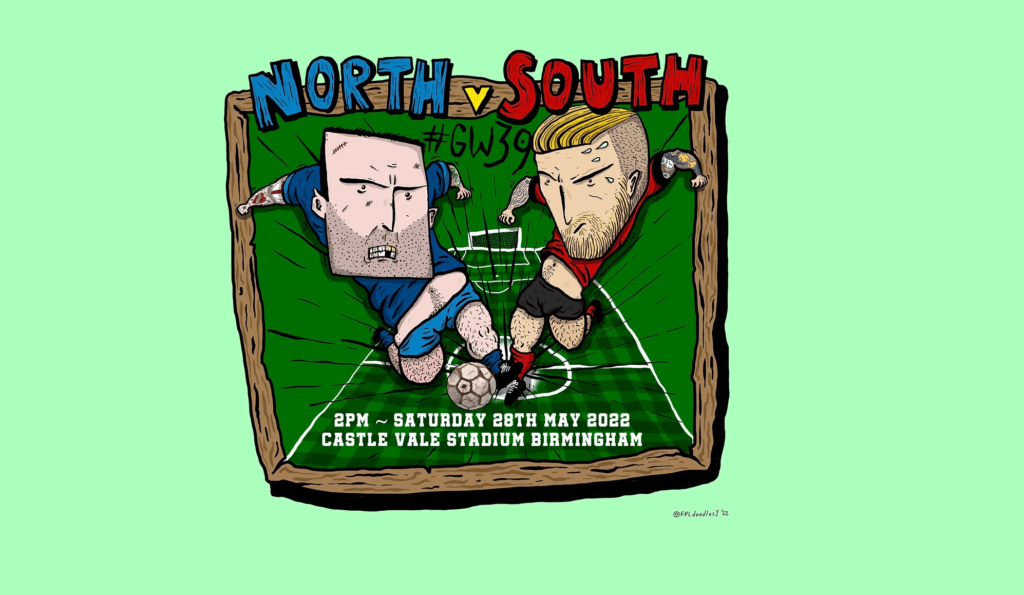 On Saturday, members of the FPL community will unite in Birmingham for a North v South charity match in aid of Street Child United. But pre-match nerves are starting to kick in.
---
Gameweek 39 North v South
Arranged by Twitter personalities Benny Blanco and FPL Hints, Saturday brings a grudge match. North versus South, with bragging rights at stake. As publicity begins to escalate, the warm-up matches and final team talks have taken place. With just four days until the clash at Castle Vale Stadium in Birmingham, trash talk is escalating.
In the meantime, event information can be found here alongside the option for supporters to buy tickets for £5. Also, entry is free for under-16s if they are accompanied by a ticket-paying adult.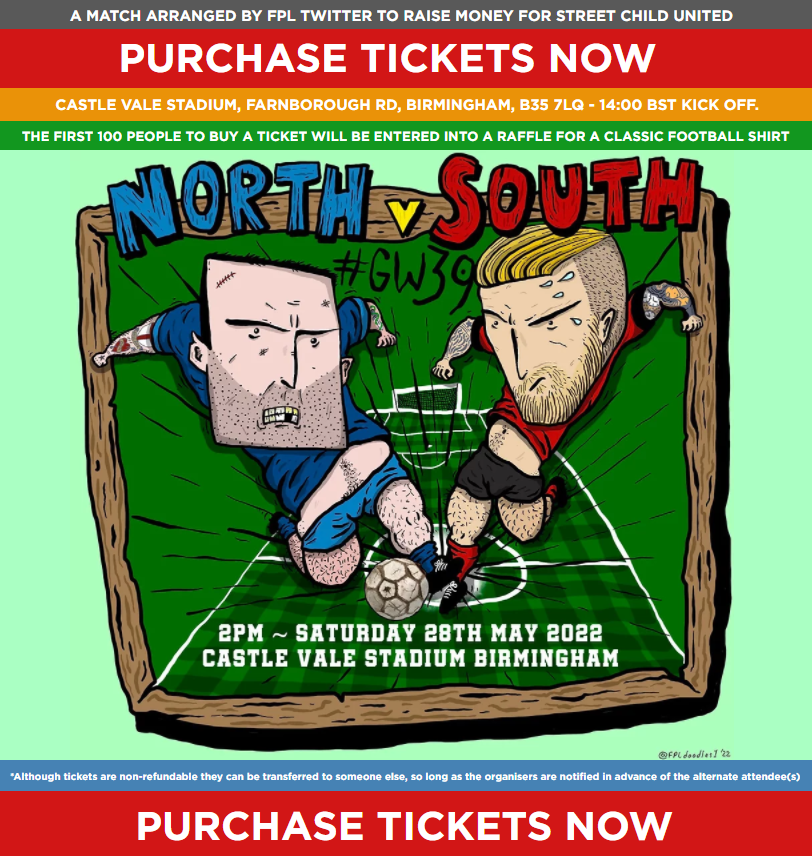 As a result, all proceeds from the event will go to Street Child United, a charity set up to aid vulnerable children through the power of football. Any non-ticket donations can be made via this link, where the current total has surpassed £1,800.
Following our quirky North and South team reveals from late February, here are some of the best build-up tweets.
Firstly, FPL Doodles has created a visual masterpiece that includes their Fantasy prices. That's right, North v South can be played on gaffr. Suppose it makes sense, all things considered.
The kits are ready, as is the trophy.
Furthermore, to show how serious both sides truly are about this epic clash, friendlies have been played. They offer a chance to tweak line-ups, sort out tactical systems and – most importantly – determine which players are actually good.
Some fans may still be recovering from Sunday's dramatic Premier League climax but not this lot. Absolute professionals, focusing only on the next match just like any interviewed footballer would say.
Regardless of the result, this match will be great fun and for a fantastic cause. Make sure to donate if you can, as well as follow @GW39FPL for all related content.
The power to change lives
Meanwhile, here is more on the wonderful Street Child United charity.