GW39 North v South charity match: South team reveal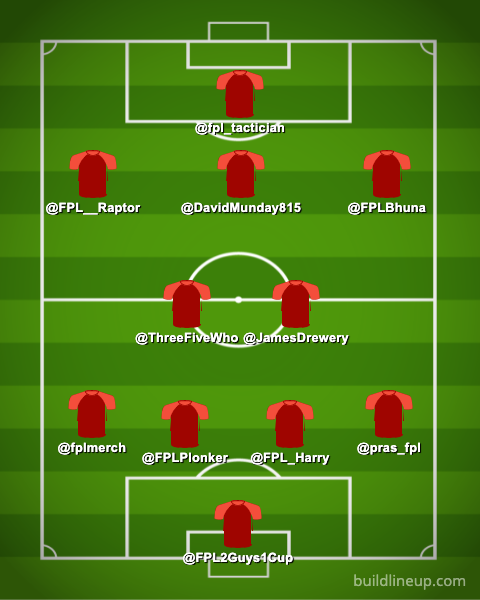 On 28th May, members of the FPL community will unite in Birmingham for a charity match in aid of Street Child United. It pits North v South. Tensions are already running high.
---
Gameweek 39 North V South
Event information can be found here, along with the option to buy tickets for £5 (entry is free for under-16s if they are accompanied by a ticket-paying adult).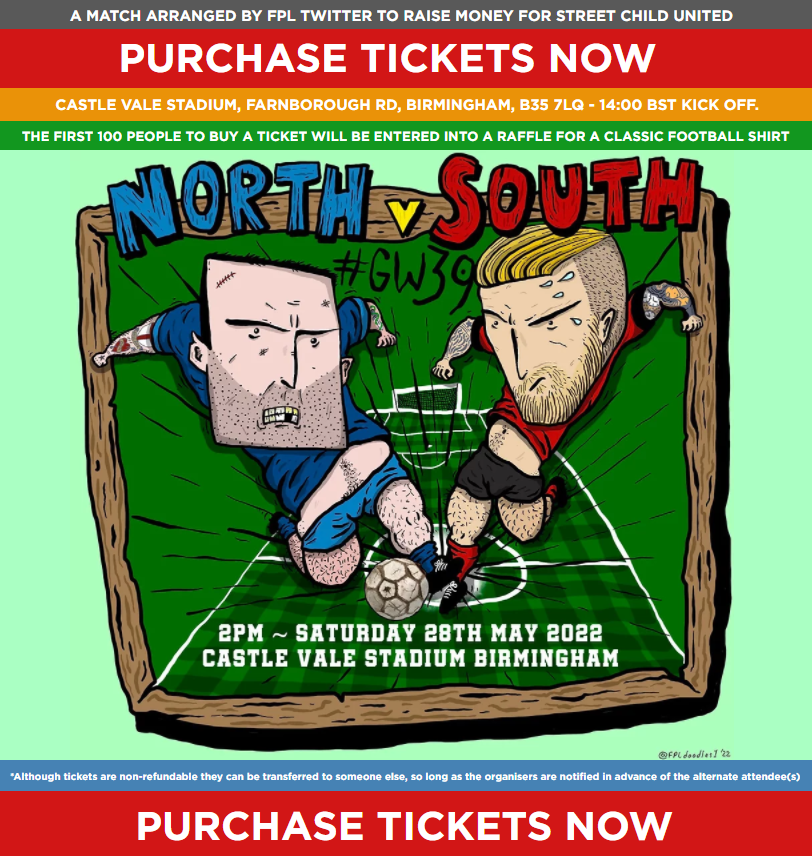 About Street Child United
Any non-ticket donations can go via this link, where the current total exceeds £375. All proceeds from the event will go to Street Child United, a charity set up to aid vulnerable children through the power of football.
There are millions of children surviving on dangerous streets worldwide. Instead of receiving support, they are often blamed for their situation and stigmatised. As a result, they are denied the opportunities needed to realise their potential. Street Child United aim to change this by hosting a 24-team World Cup in Qatar, ahead of the main FIFA tournament.
They will give the most vulnerable children across the globe the chance to represent their countries and tell the world 'I am somebody'.
The North v South Match
Arranged by Twitter personalities Benny Blanco and FPL Hints, it's going to be a grudge match, North v South with pride at stake. The line-ups of both North and South are in place. First up, we revealed the North squad. Up next is the South.
Team reveal: The South
GK – Sham (GK)
One half of the Happy Hour podcasting team, Sham hopes to extend the happiness by an extra half an hour and end up being one guy with one cup. Due to his relentless pleas to be selected for the game, the South are hoping he's as good as he says he is. The North are hoping it's all a Sham. (by Benny Blanco)
DEF – Az (RB)
Sue Perkins tribute act Az will line up for the South after a deadline day deal from FPL Black Box. He's a poor man's Neal Maupay with absolutely no end product whatsoever. Motivation isn't in question here though, as he'll be desperate to score more goals than Mark Sutherns, even though Mark isn't playing. Expect his shirt unveiling to begin with numerous technical problems and last well over three hours. (by Randy Shafter)
DEF – Pras (RB)
Pras is best known as a member of hip hop group The Fugees and for his solo hit Ghetto Superstar. Similarly, Pras has three top 10k finishes in FPL. Pras may need assistance in getting his train home. However, just be warned that agreeing to help here could lead to you missing your own train and staying in a £12-per-night hostel. (by FPL Elf)
FPL Strategy has joined the South squad to provide some much needed tactical finesse. Surely a man of his calibre would come up trumps? It turns out his strategy is to kick those Northerners and "whack the ball up to FPL Raptor to score all the goals". Not exactly what the South were hoping for but this is their plan. But this is where they're at. (by Benny Blanco)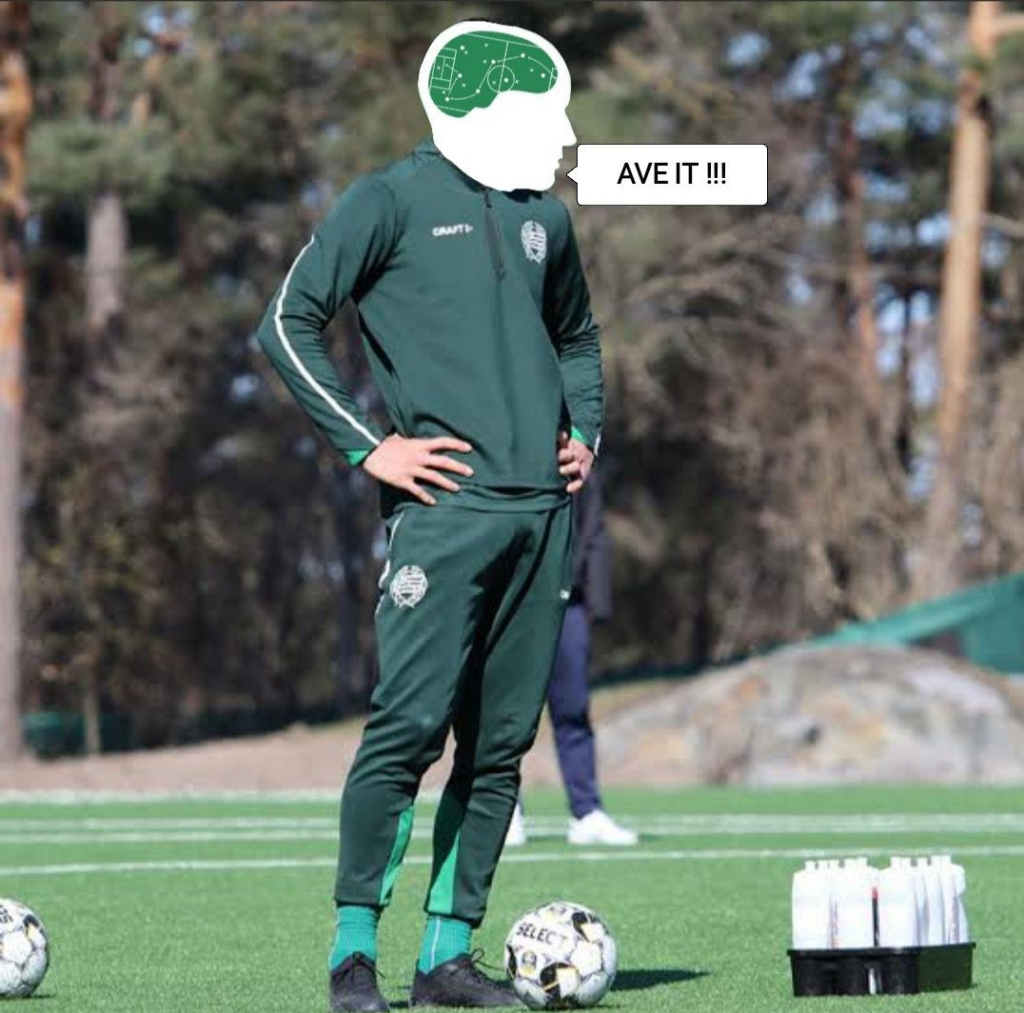 At 12 years old, loveable Harry is the youngest player taking part. A huge FPL YouTube star, Harry has gone through a revolutionary re-brand where he has Wildcarded out the underperforming fodder 'FPLTIPZ (Harry)' for the shiny new differential that is 'Harry (FPLTIPZ)'. (by Benny Blanco)
It's unclear whether FPL Plonker is coming to play or be the world's worst undercover tabloid journalist. Requesting to play in pink with regular breaks to moisturise, the rest of the South just hope that he can click into gear on the pitch. (by Hindu Monkey)
Meanwhile, FPL Merch is known within the community as the man who flogs FPL-related paraphernalia. Signed up to play solely so he can set up a stall outside the ground selling half-and-half scarves to Gianni Buttice. As well as black market DVD copies of the North v South game to absolutely nobody. (by Benny Blanco)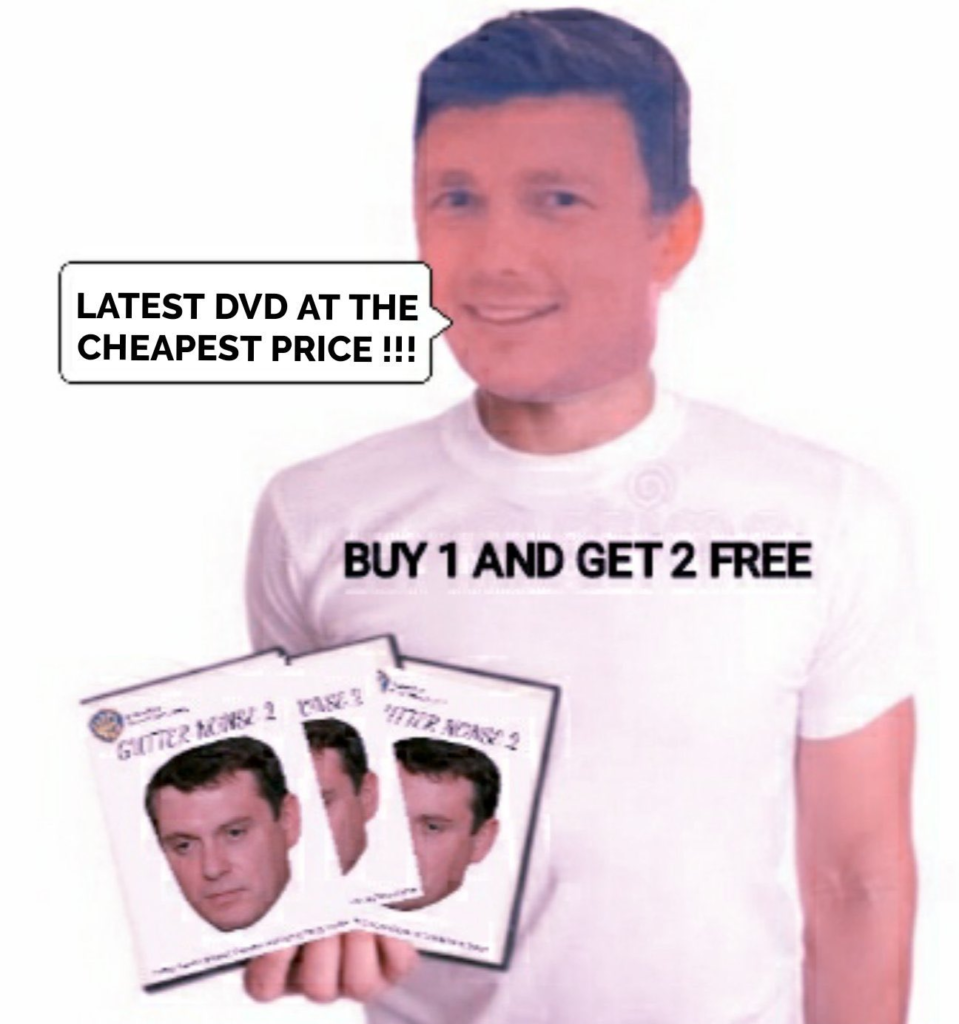 In the meantime, Rick Astley doppelganger Adam will be arriving in a horse-drawn carriage and hopes to help his team defend via a series of well-timed cheese based puns. It's gouda brie a good day, folks. (by Hindu Monkey)
The less follicly-gifted half of the @fpl_juice duo. Hailing from the mean pitches of Luton, Ash is a tricky customer both on and off the ball. He will be under the keen eye of the referee for most of the game. If there's one man you want on your team when it gets serious, Ash isn't it. However, he'll be a good laugh and probably take out half the opposition by spiking their half-time oranges. (by Randy Shafter)
Often referred to as the loveliest, most friendly guy on FPL Twitter, Elf is honoured to be doing some of these write-ups. This one's for Matt – a very genuine and upbeat member of the FPL Community. He's known to use his immaculate set of teeth to both flash a smile to his friends, as well as bite Suarez-esque chunks out of his opposition. (by FPL Elf)
MID – David Munday (Player-manager/CM)
Fresh-faced player-manager David Munday has been plucked straight from the the South's under-15 squad and his meteoric rise to the top job is the stuff of dreams – you just can't write it. Actually, if you can write about the dark secrets of Britain's interplanetary colonisation programme in which colonists crash on a forbidden alien world and try to decipher a terrifying message in the sand to fight for their survival, then you sure as hell can write this nonsense. (by Benny Blanco)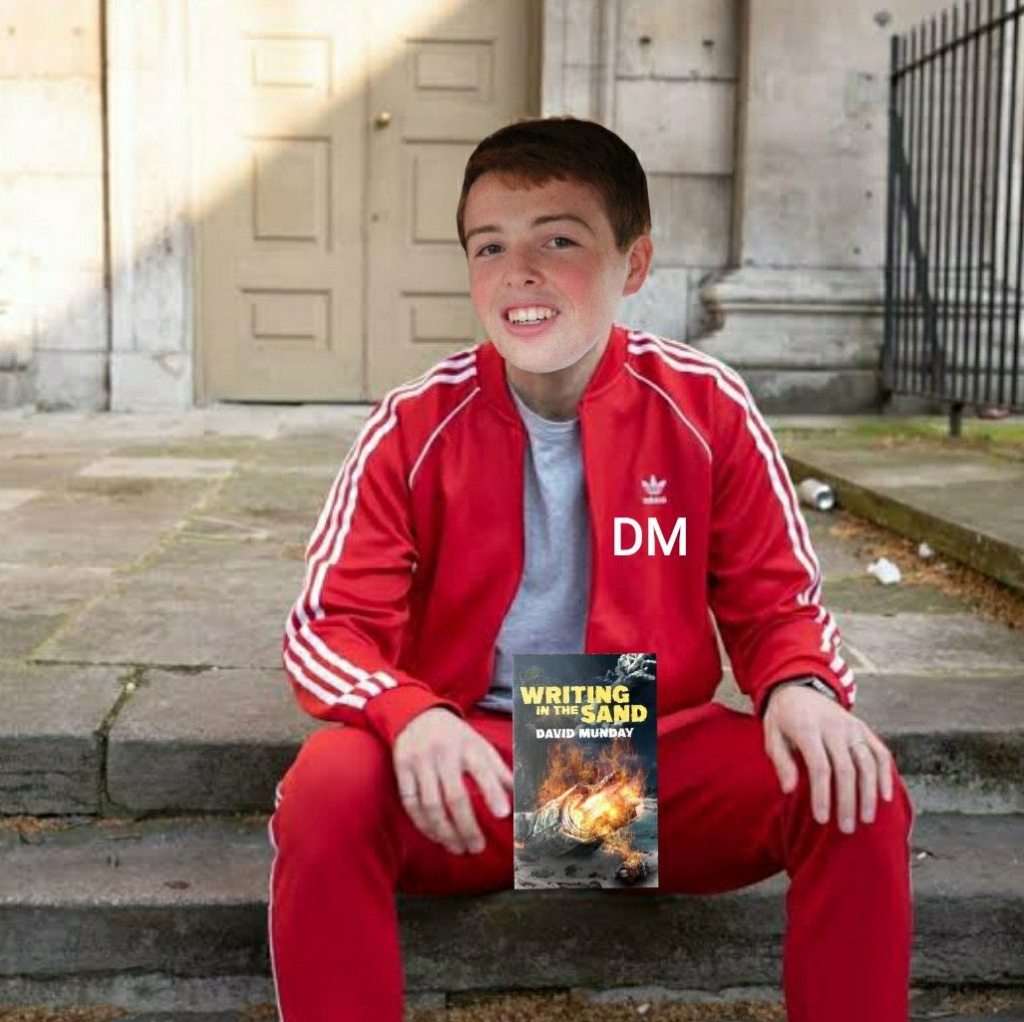 With a freakish encyclopaedic knowledge of football, James joins the South as player and master tactician. In fact, James describes himself as a shorter version of Claude Makelele and hopes to show he's just as hard-working on the pitch as he is off it. He even has plans to record a podcast on the financial crisis in the Venezuelan Segunda Division during the half-time break. (by Benny Blanco)
Hello and welcome to Planet Suj, where everything definitely does not revolve around Fantasy Premier League. He's lucky if he even remembers to look at his team. Suj is delighted to sign for the South but will likely miss kick-off, like he misses most deadlines. Stay safe and ciao for now. (by Benny Blanco)
Brought up on a diet of lobster and Vienetta, former Eton schoolboy Ash is determined to add some class to the team. A pacey midfielder with the creativity of a North meme artist, Ash hopes to find himself in better spaces than the one he hosts alongside Rubber Ducky 24 hours a day! (by Benny Blanco)
Founder of the FPL Surgery podcast. A man so modest he once wore a jumper on a live stream during a heatwave so that his 'guns' didn't distract viewers from Mesut Ozil's underlying statistics. Iceman used to play at youth level for Bournemouth or Southampton (one of those teams, they are all quite similar) but he doesn't go on about it. (by FPL Flapjack)
Not just coming for a psychology-themed team talk, FPL Raptor hopes to blend into the crowd by looking like 10% of the entire FPL community and then appearing from nowhere to score for the South. He'll then post it on YouTube. Please subscribe. (by Hindu Monkey)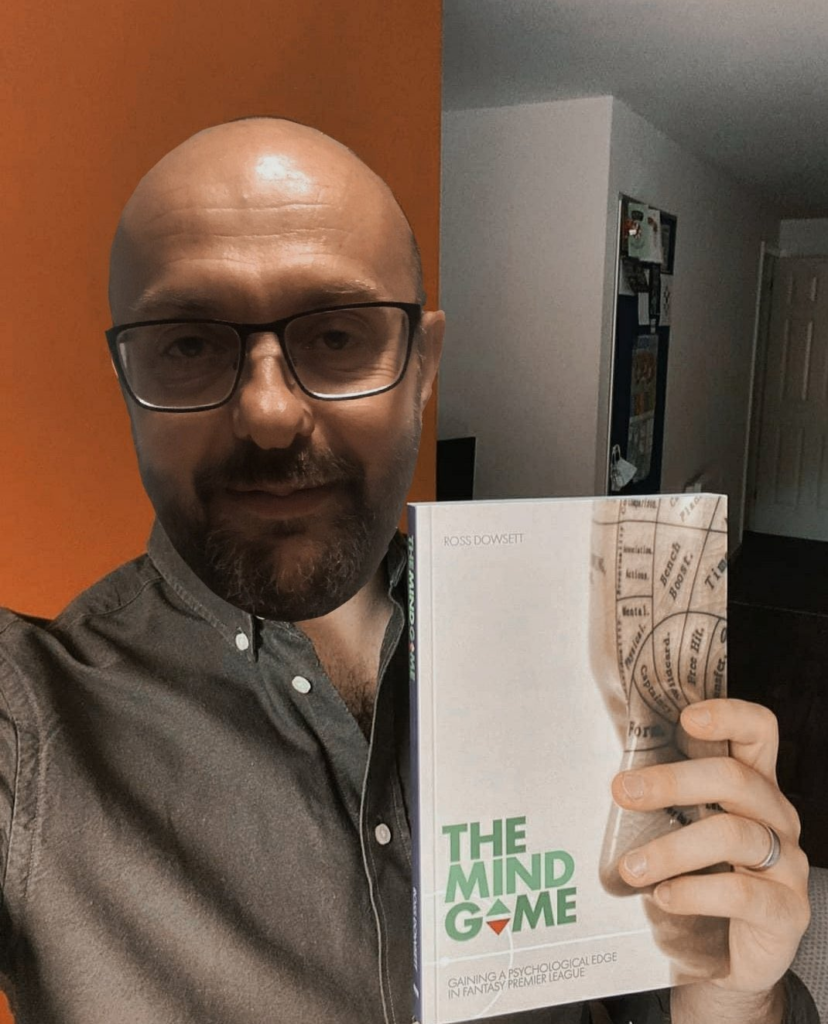 FOR – Bhuna (CF)
Likewise, lining up for team South is FPL Bhuna (everyone that likes him calls him Rahul). Bhuna is a divisive character, with people either hating him or just not being aware of him – so watch out for some fireworks on the pitch. If his footballing ability is anything like his Twitter presence, then expect to see a lot of blocks and Bhuna pretending to be the ref to much hilarity. (by FPL Elf)
The man, the myth, the dressing gown. A man with an extremely strokeable face, FPL Tactician is enjoying a resurgence in FPL after a 20/21 season that was even worse than both Hindu Monkey and FPL Elf. He's the coach for a local football team, so the South may want to listen to his advice. Alternatively, they could also ignore it. (by FPL Elf)
Finally, snatched up by the South on a one-game loan spell from Copenhagen, Neil brings with him some serious pedigree. A tough tackling, no-nonsense enforcer. Nothing gets past Neil's defence, as anyone who's ever tried to use a swear word on @GetPlaymaker will agree. Furthermore, a full game review will be available after the match, where everyone gets told how awful they've been and a virtual trophy will be awarded to the player with the fewest touches. (by Randy Shafter)
Who will you be supporting in this FPL Gameweek match up, North v South?
The power to change lives