Community Team Reveal Gameweek 9 – FPL BlackWolf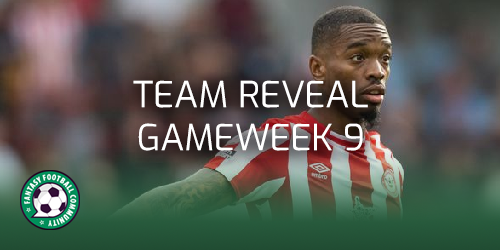 Each Gameweek brings an FPL community team reveal. As a result, that person gives insight into their transfers, captaincy and future plans.
---
Ahead of Gameweek 9, it's the turn of FPL BlackWolf to tell us what he is doing to his team.
Hi BlackWolf and thanks for the team reveal. So how did Gameweek 8 go?
I played my Wildcard and finished on 62 points, resulting in a 300k green arrow, so I am happy overall. Although I originally intended to play the chip in Gameweek 9, I weighed the pros and cons of doing so a week early and decided that I could get ahead of the curve and catch some price rises by playing it in Gameweek 8.
The Wildcard team of this week wouldn't have been much different, though there are a couple of positions where I might have gone in a different direction with an extra week of information. The international break injury to Alexander Isak is frustrating but I will happily take his nine points and run.
What does your defence look like?
In goal, I have the Nick Pope and Daniel Iversen combination. Kieran Trippier, Reece James and Joao Cancelo are my three starting defenders, with Emerson and Neco Williams as budget enablers. The West Ham left-back is a concern, given his expected minutes (xMins) risk, but I intend to leave him rooted to my bench as often as possible.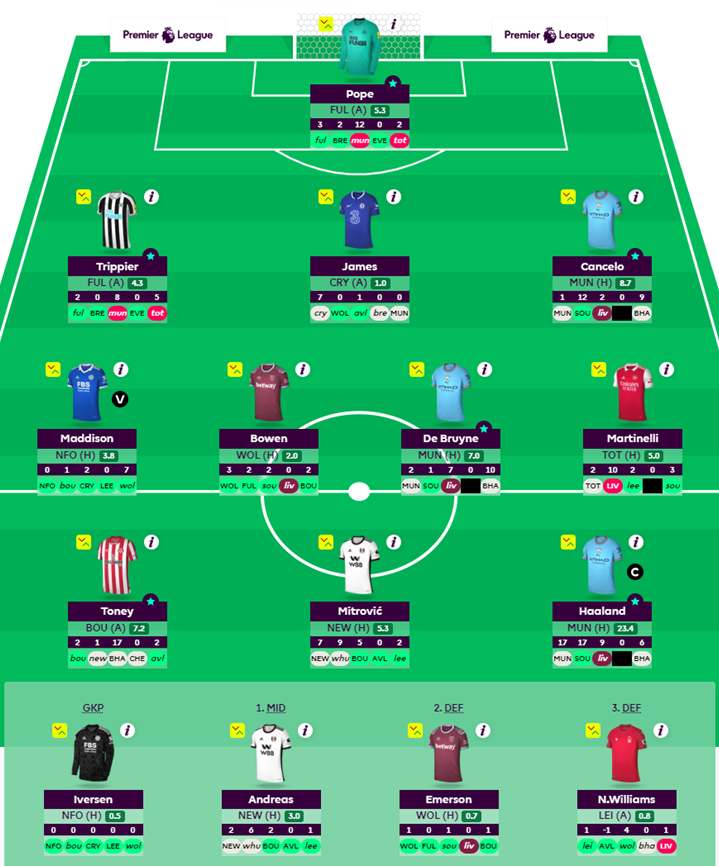 Meanwhile, what about your midfield and attack?
My midfield consists of Kevin De Bruyne, James Maddison, Jarrod Bowen, Gabriel Martinelli and Andreas Pereira. Then, up front, I had Isak, Aleksandar Mitrovic and Erling Haaland. Whilst I don't own any Liverpool or Spurs players for the first time in many years, I have multiple routes to them if I decide to go in that direction.
So what are your transfer plans for Gameweek 9 and beyond?
Initially, I was hoping to roll this week's free transfer, having just played my Wildcard. But the Isak injury has forced my hand, probably towards Ivan Toney barring any late news. I will then look to buy Wilfried Zaha for Gameweek 10, in place of Bowen. I'd ideally have given Bowen a little longer to impress but the saved funds would allow me to bring in Salah and possibly even Trent Alexander-Arnold for Gameweek12 when City and Arsenal blank.
Finally, what about captaincy?
Haaland will be my captain this week. As he is a big game player, I expect him to do well, despite facing an improved Man United.
Good luck and thank you for the team reveal!