Team structure: how should my FPL squad look?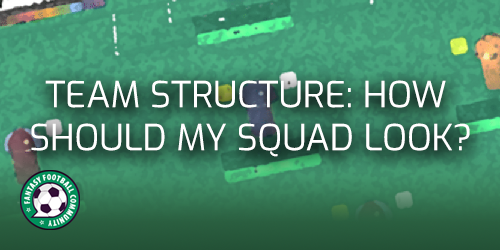 This international break gives FPL managers time to assess team structure and decide how to improve it. Here are some factors to consider.
When selecting a medium- or long-term squad, a manager must keep it balanced and flexible. Future targets should be anticipated and planned for accordingly, just in case a situation arises.
Heading into Gameweek 9, we're currently within a popular time to Wildcard. For both these managers and those simply with free transfers to use, several factors need considering between now and the World Cup break.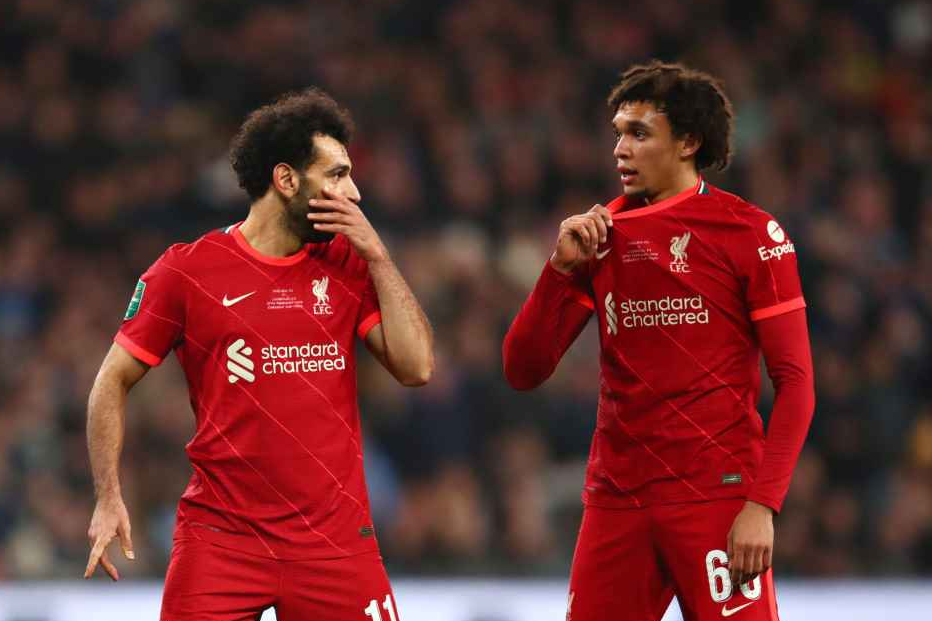 What to do with premium Liverpool assets
The Fantasy community is a bit down on Mohamed Salah and Trent Alexander-Arnold right now. Although the Egyptian King is averaging over six points per game, it's hard to forget that he blanked in Liverpool's 9-0 win over Bournemouth. Late returns against Man United and Newcastle also masked a building frustration amongst captainers that he was about to let them down, until he didn't.
As for Trent, only once has he scored more than three points. Of course, as an attacking full-back, it all came at once through 17 points versus the Cherries. But still, the most expensive FPL defender is ranked only 15th within his position.
A popular move since Gameweek 6 has been to remove these for names like Kevin De Bruyne and Kieran Trippier. Your future team structure hinges on whether you believe this is just a blip that will soon correct itself now that Thiago, Joel Matip and Diogo Jota are fit again, or if ditching premium Liverpool assets is a genuine tactic.

What to do when Man City and Arsenal blank in Gameweek 12
Right now, Arsenal and Man City are the top two. The game's four most-owned players belong to these (Erling Haaland, Gabriel Jesus, Joao Cancelo and Gabriel Martinelli), with Kevin De Bruyne not far behind on 32 per cent.
However, it was recently announced that their Gameweek 12 meeting has been postponed to fit the Gunners' Europa League clash against PSV into the schedule. It now gives the following fixture runs:

Suddenly, things look tough for both sides. When assessing team structure, how many of these would you want to own? There are ways to navigate this via short-term transfers or the Free Hit chip, as Man City assets in particular are seen as fixture-proof.
Yet immediately ditching the 'big five' would mean being without players of high effective ownership. Perhaps totalling no more than three players from these two sides, alongside a strong bench, can solve this problem.

Which premiums do you want
Similarly, assuming most teams will stick with the phenomenal Haaland, should managers look beyond Salah and De Bruyne for their second premium attacker?
We have a budget to stick to. But one way to plan teams is to firstly commit to some expensive bedrocks and work backwards from there. Would having Haaland and Harry Kane be too topheavy? Is there a way to have that whilst only being two transfers away from Salah, if he suddenly takes off again?
Of course, a 'threemium' is possible but it'd mean sacrificing one of the big defenders and probably all mid-priced midfielders. It's not just about the strength of these big names but judging the quality of cheaper alternatives – players like Ivan Toney, Wilfried Zaha, James Maddison and Luis Diaz.
The beauty of FPL is that it's possible to make each of these methods work.
Conclusion
Managers committing to a team structure need to do several things. Firstly, avoid having too many players from Arsenal and Man City. Secondly, make sure there's a plan for Liverpool being good again. And finally, remember that the unlimited transfers that follow Gameweek 16 allow us to execute a more aggressive, short-term strategy before then.