World Cup 2022 Fantasy team reveal – Matchday 3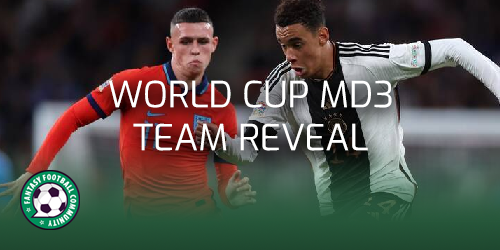 The third round of group stage matches starts on Tuesday, so here is Marc Jobling with his FIFA Fantasy team reveal.
Truth be told, my heart hasn't been in FIFA Fantasy since they messed up a simple Matchday 1 transfer. Amidst all the game's problems and baffling rule changes, I reacted to Spanish team news by selling Pedro Sarabia for Dani Olmo.
The latter swiftly brought in 12 points but the game had instead brought him in for Kieran Trippier. That's right, an impossible transfer that turned a defender into a midfielder that couldn't even be afforded. Naturally, Olmo's points stayed on the bench and it's hard not to be bitter about the nonsense.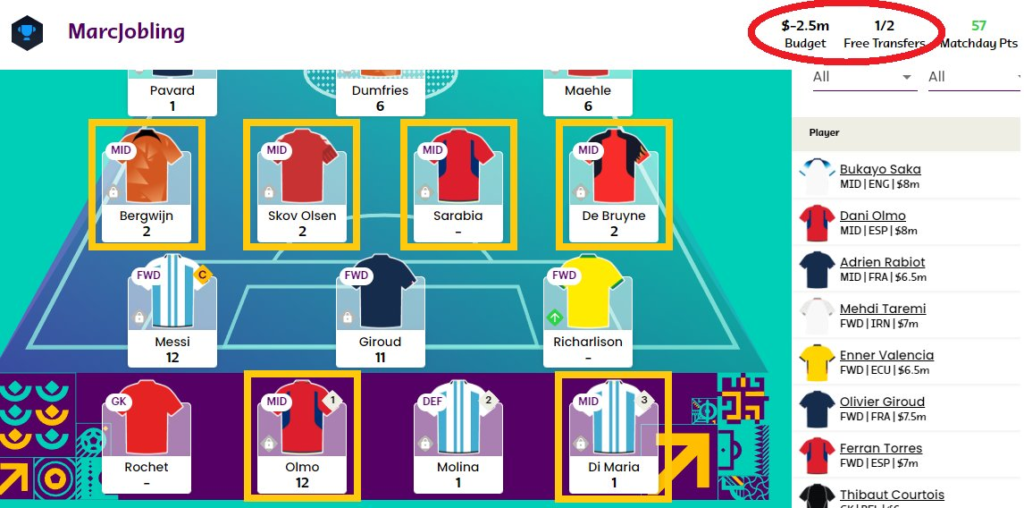 Looking ahead, I hope that the hack allowing Matchday 2 Wildcards to make unlimited Matchday 3 transfers will work.
Team reveal
Whilst seven or eight teams have a good fixture, France are likely to rotate and I'm assuming that Brazil will win tonight and do the same.
Luckily, with two transfers to use post-deadline, there is still room to guess their line-ups and fix if necessary.
I want defensive coverage of Holland (v Qatar), Germany (v Costa Rica) and Denmark (v Australia), so Denzel Dumfries, David Raum and Joakim Maehle are in. Additionally, I will punt on Theo Hernandez starting for France (v Tunisia) and Marcos Acuna retaining his place for Argentina.
These five defender spots mean it needs to be goalkeeper Jordan Pickford instead of Trippier, alongside Uruguay's cheap Sergio Rochet.
Meanwhile, I'm finding midfielders very difficult to pick – not many appeal at all. Hopefully the Phil Foden demand leads to a start against Wales, with Christian Eriksen and Olmo also selected.
Germany's Jamal Musiala has passed the eye test so far – his nation has to win, so I'm confident he'll deliver. Also, Hakim Ziyech and Morocco know that progression to the next round is in their hands.
There's no Kylian Mbappe up front, as I guess that he'll be rested just like in 2018's final group game. Yet there will be Lionel Messi and Darwin Nunez, with Cody Gakpo hard to resist.