Fulham v Tottenham match report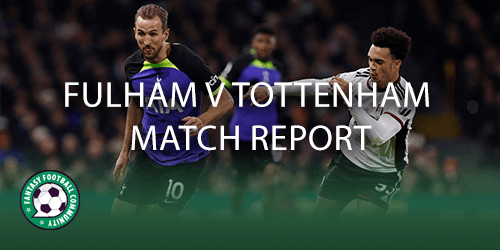 Taking a look at line-ups, goals, assists, clean sheets and anything else we could highlight that could have implications for FPL managers. We cover the Fulham v Tottenham match report. Covering eye test and key moments through-out the match with the help of the Fantasy Football Scout members area.
Overviewing the Fulham v Tottenham match report can be helpful in identifying key moments in the match. This can then give FPL managers a good insight into which players and teams looked good, key injuries, fitness and even more to help us make decisions in FPL.
Fulham line-up
Brazilian midfielder Willian (£5.5m) starts the match. He will be hoping to extend his great run of form which has seen him bag three returns in his last five matches. Many within the community could be relying on striker Aleksander Mitrovic (£7.1m) to score his first goal since Gameweek 19.
Tottenham line-up
One player who fails to make the starting line-up is defender Matt Doherty (£4.6m). The wingback failed to start the previous match to the dismay of his owners. Main man and striker Harry Kane (£11.7m) also starts the game.
Key moments – first half
The match gets underway.
CHANCE! Fulham midfielder Bobby Reid (£5.5m) has a fantastic opportunity as he finds himself in plenty of space for a shot from range but the Tottenham goalkeeper makes a brilliant save.
Fulham midfielder Joao Palhinha (£5m) picks up a yellow card for his foul.
Fulham midfielder Harrison Reed (£4.5m) hits a low shot towards the centre of the goal but it's another great save from the goalkeeper.
CHANCE! Fulham defender Kenny Tete (£4.4m) hits a nice ball into the box and Aleksander Mitrovic makes a connection with the header but whistles wide of the right post.
Tottenham midfielder Heung-Min Son (£11.6m) receives a yellow card for his challenge.
CHANCE! Tottenham defender Emerson Royal (£4.9m) hits a right footed shot towards the right side of the goal but Bernd Leno (£4.5m) makes a huge save.
CHANCE! Willian has a massive opportunity to score after receiving a pass in the Tottenham box. The goalkeeper makes another amazing save to deny the Brazilian.
GOAL! Harry Kane unleashes a shot from the edge of the box, arrowed towards the bottom right corner after the pass from Son-Heung-Min! It is 1-0 to Tottenham!
The whistle blows for half time.
Key moments – second half
The second half gets underway.
CHANCE! After a slow start to the second half, Harry Kane comes extremely close with a header but the goalkeeper makes a great save.
Tottenham defender Christian Romero (£4.9m) receives a yellow card for his challenge.
Fulham defender Tim Ream (£4.5m) falls to the ground in the Tottenham box after a challenge but the referee waves to play on.
Tottenham midfielder Rodrigo Bentancur (£5.4m) picks up a yellow card for his foul.
CHANCE! Fulham midfielder Mano Solomon (£4.9m) beats his man to release a powerful shot from the edge of the box but Hugo Lloris (£5.5m) is there to make another great save.
The whistle blows for full time and Tottenham beat Fulham 1-0!
Standout FPL performances
Two players hit nine points in the tie. One of those players was Emerson Royal who picked up the clean sheet and three bonus. The second player to hit nine points was Hugo Lloris who secured the clean sheet, two bonus points and one save point to bag his total.
Tottenham defender Ben Davies (£4.8m) collected seven points for his clean sheet and bonus.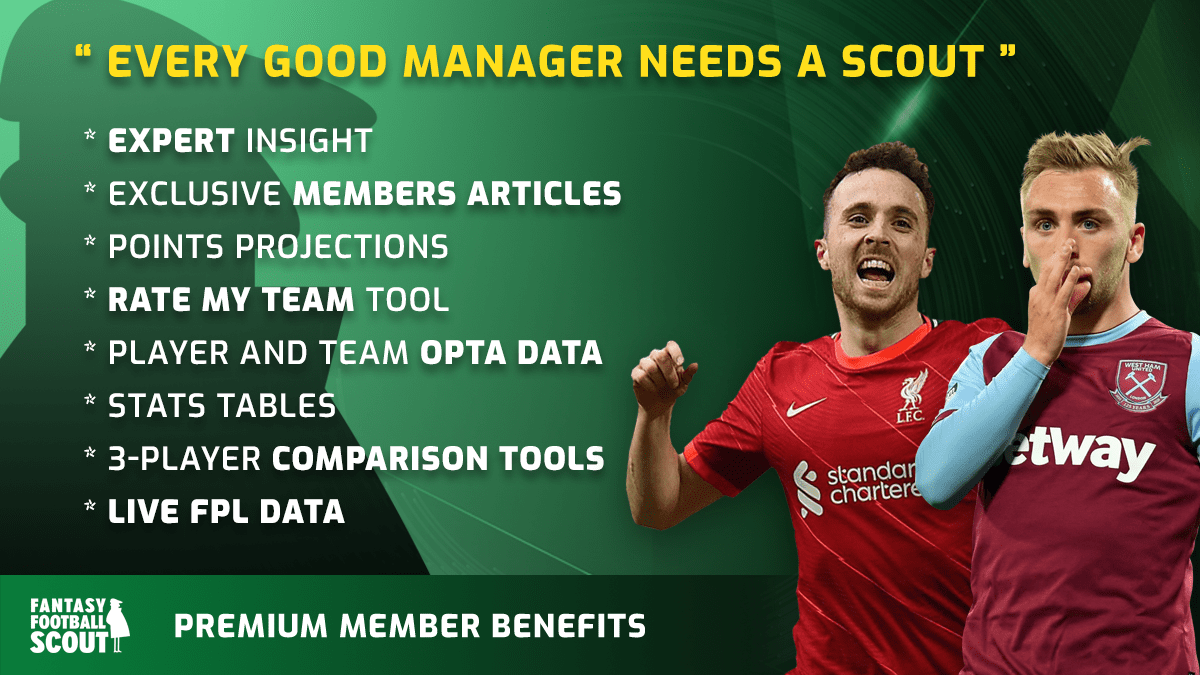 ---
Be sure to stay up to date with all of the latest transfers and gossip with our article here.