Transfer Window: gossip and rumours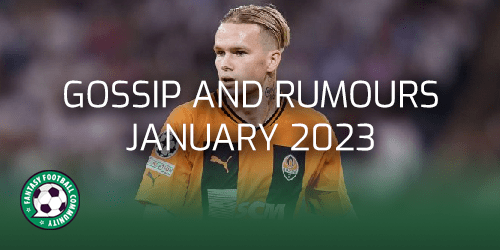 With the January window here, the internet is rife with FPL transfer gossip and rumours. So here is a round-up of today's key talking points.
The mid-season transfer window can be busy for clubs either under new management or chasing a target. It's also extremely busy for the world of journalistic rumours!
Consequently, there will be regular updates to our collection of the most interesting chatter for the FPL community.
Monday 30th January – gossip and rumours
David Ornstein has reported that Manchester City full-back Joao Cancelo could be on his way to German giants Bayern on a loan deal, with a potential option to buy.
FPL comment: Finding a reliable Manchester City defender has been a huge issue for managers this season due to rotation. However, if Joao Cancelo (£7.1m) leaves, it could further reinforce the appeal of Nathan Ake (£5m). The Dutch defender is versatile and can play in both the left back and centre back position, which only increases the likelihood of increased and steady gametime.
Tuesday 24th January – gossip and rumours
Talk Sport: Anthony Gordon a target for Newcastle?
Talk Sport are reporting that Newcastle United could target Everton winger Anthony Gordon. Newcastle are looking to replace Chris Wood, who joined Nottingham Forest last week.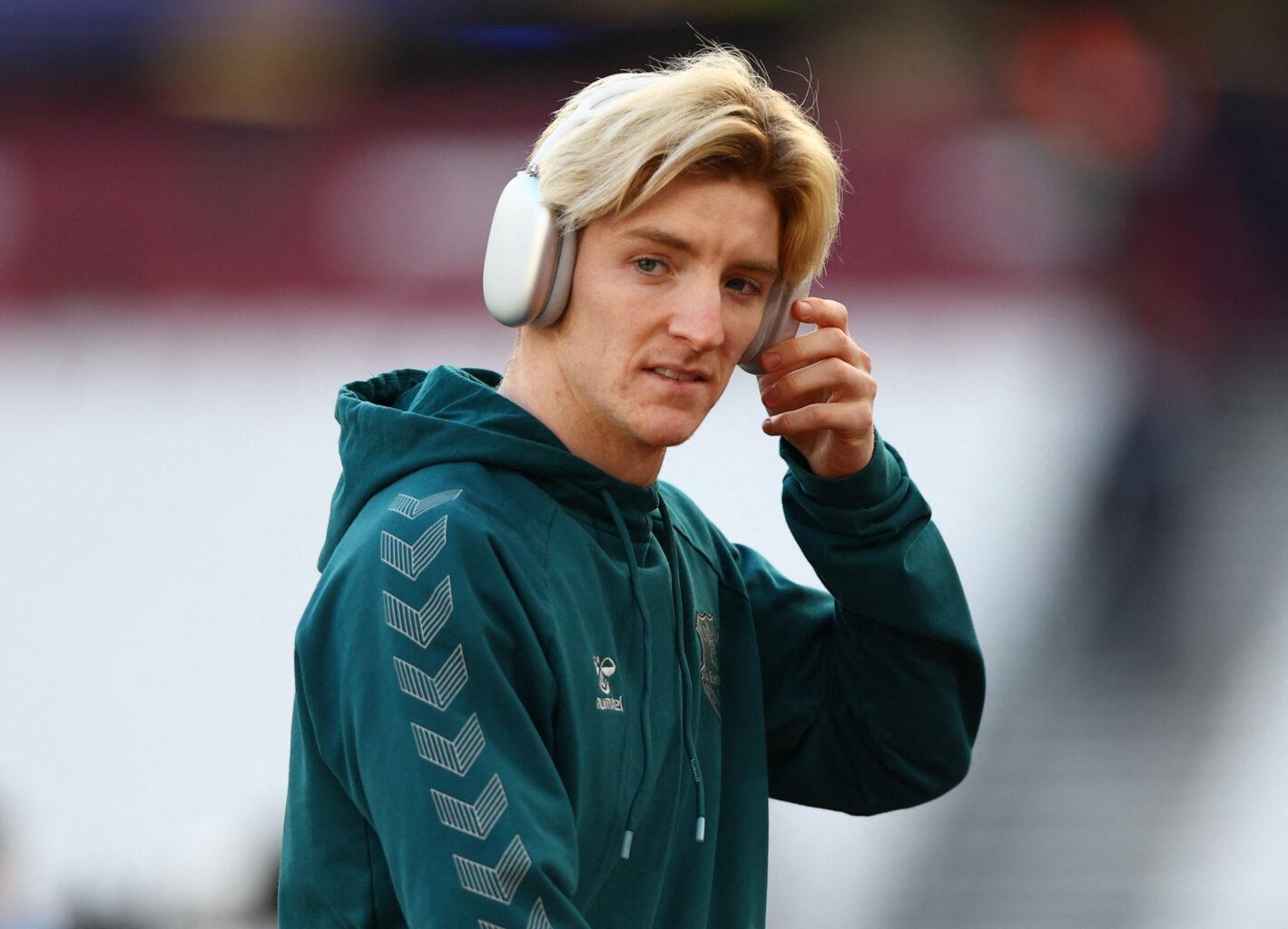 FPL comment: Anthony Gordon is unlikely to become a key pick in FPL if he moves to Newcastle. The midfielder is priced at £5.2m and would have a lot of competition for a place in the Newcastle team. Minutes would likely make FPL managers wary of investment, especially as Newcastle positions are valuable right now.
Record: Chelsea haven't given up hope
Record in Portugal are reporting that Chelsea have not given up hope of signing Benfica midfielder Enzo Fernandez. The Blues would like to sign him during the January transfer window, however they have already had bids rejected at the start of the month.
FPL comment: Chelsea have signed, amongst others Mudryk, Joao Felix and Madueke already this window. Whilst they do have injuries to key players we are unsure as to which of these players will be regular starters and who will settle in fastest to the Premier League. Enzo Fernandez has scored one goal and returned five assists in 16 appearances for Benfica and could be a good option if he arrives at Stamford Bridge.
Monday 23rd January – gossip and rumours
Talk Sport and various agencies: Kane to commit to Spurs
FPL Comment: There was a lot of chatter linking Harry Kane with a move to Manchester United in the summer. However, a number of press agencies are this morning reported that when the January window closes Kane will commence talks with Spurs over a new deal. Kane remains an excellent FPL asset at Spurs where he is set to score over 200 goals and become their top scorer in the coming weeks.
The Daily Mail are reporting that Frank Lampard has been sacked as Everton manager.
FPL comment: Everton assets have been off the radar of FPL managers. However, if this is true and they experience some new manager bounce it could bring them back to the forefront.
Thursday 19th January – gossip and rumours
The Athletic: Chelsea have bid rejected by Brighton
FPL Comment: Caicedo is a regular starter at Brighton this season. Something that FPL managers value highly. Brighton have lost some of their defensive security this season, meaning that Caicedo is only owned by 0.3% of the game. However, he probably remains a more tempting FPL asset at Brighton rather than Chelsea.
Monday 16th January – gossip and rumours
The Independent are reporting that Arsenal have been offered Brighton winger Leandro Trossard. Trossard has fallen out of favour at Brighton and looks set to leave the Seagulls this month.
FPL Comment: Trossard started the season in fantastic form and many FPL managers were looking to invest in him after the World Cup. However, his falling out with the manager now means he is a non-option. If Trossard moves to another Premier League club and gets regular minutes he would be a great FPL option again.
The Mirror: Liverpool keen on Neves
Newspaper the Mirror are reporting that Liverpool could move for Wolves and Portugal midfielder Ruben Neves. The paper suggests that Alex Oxlade-Chamberlain and Naby Keita's time at the club is running out and Liverpool will need a replacement this window.
FPL Comment: Liverpool have struggled with injuries so far this season. They need to ensure an upturn in their form if they want to stand a chance of European football next season. Neves could be a good buy for them and offer managers a cheaper route in to the Liverpool attack.
Sunday 15th January – gossip and rumours
The Observer: West Ham won't loan Antonio
Newspaper The Observer are reporting that Chelsea have been in contact with West Ham over a loan move for forward Michail Antonio. However, the paper report that West Ham will not allow the player to leave for Stamford Bridge this window.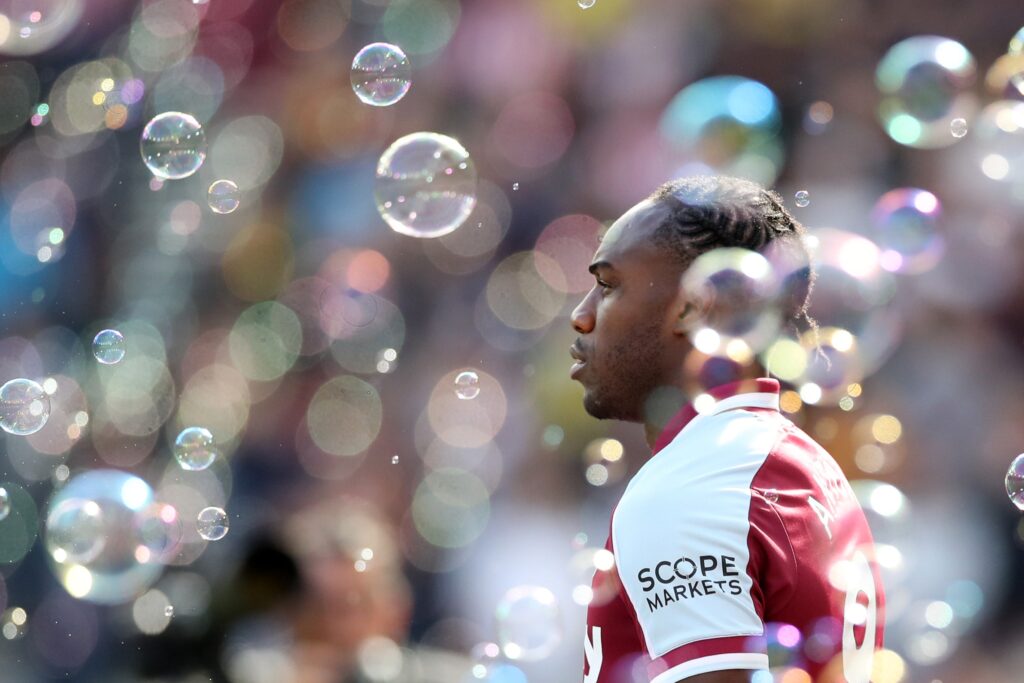 FPL Comment: Antonio and West Ham have become no go areas for FPL managers. Antonio is filling behind Schmacca in the starting XI pecking order and West Ham are struggling. If Antonio were to move to Chelsea he would be a better FPL option due to more security of starts.
Wednesday 4th January – gossip and rumours
The Athletic: Chelsea want to ruin Arsenal's Mykhailo Mudryk pursuit
Following months of being linked with Arsenal and social media posts suggesting such a move from the player himself, it's being reported that Chelsea are willing to bid higher and snatch him from the Gunners.
FPL Comment: The transfer saga that won't go away has taken a new twist. Under new owner Todd Boehly, Chelsea are determined to spend as much money as humanly possible and Mudryk is part of that plan. If the Ukrainian international does end up at Arsenal, it suddenly adds big-money competition for highly-selected Gabriel Martinelli.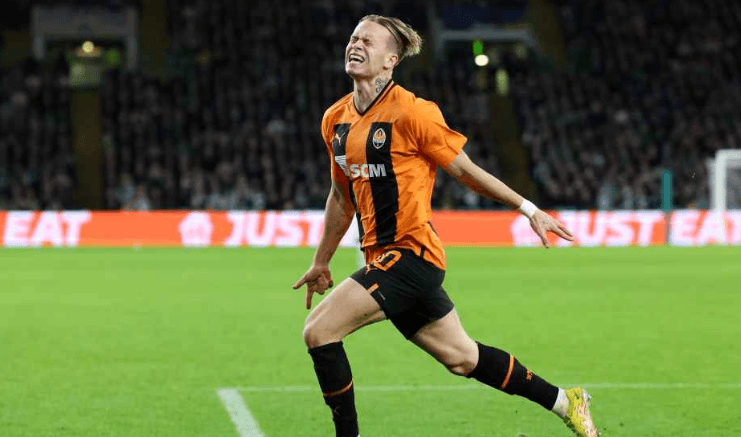 The Northern Echo: Cameron Archer set to join Middlesbrough on loan
At first glance, this move should have no impact on the FPL community. A 21-year-old back-up Aston Villa forward with just 43 minutes of league action getting some Championship experience.
FPL Comment: Yet 2.6 per cent of managers own Archer as the cheap third forward in their 3-5-2 squad. Such a loan will reinforce the need to have a regularly-playing bench option, just in case he's required. Sam Greenwood and Evan Ferguson are better alternatives.