Forward planning for Gameweek 5 and 6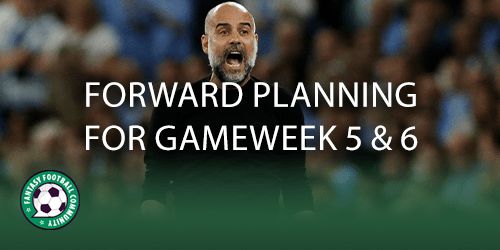 We take a look at forward planning for Gameweek 5 and 6. With the help of the Fantasy Football Scout members area we can utilise its fixture ticker and underlying stats to pick out the best teams and players to target for the Gameweeks ahead.
Forward planning for Gameweek 5 and 6 can be absolutely vital to the success of any given managers season. The early stage of the campaign is one of the most important periods in FPL so being able to target the right teams and players could be key.
Gameweek 5 & 6 fixtures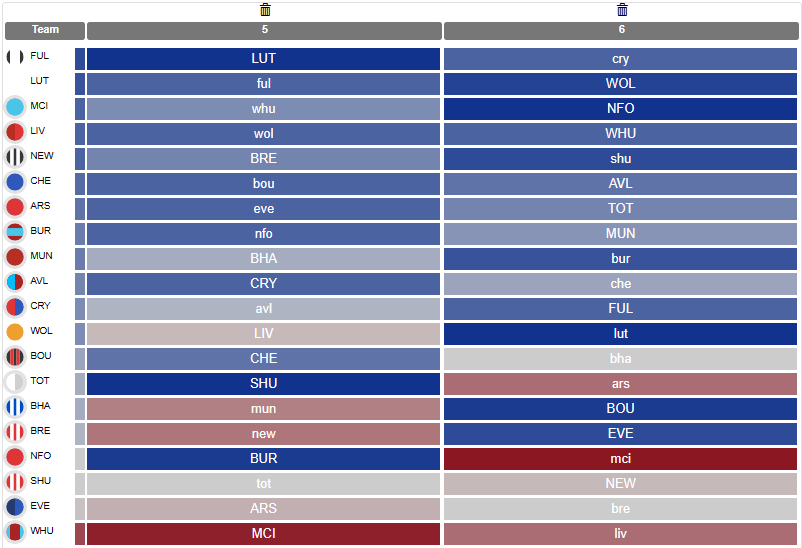 Who has the best fixtures?
Fulham, Luton, Manchester City, Liverpool and Newcastle all rank amongst the top five teams with the easiest fixtures for the run ahead.
Who has the worst fixtures?
West Ham, Everton, Sheffield United, Nottingham Forest and Brentford all rank amongst the bottom five teams with the worst fixtures.
Best players for Gameweek 5 & 6
Manchester City – The league holders have started the season as they ended the last, relentlessly. They face West Ham and Nottingham Forest in the next two matches so it could be worth investing in both the attack and defence. For those looking for defensive assets the safest options in terms of minutes are goalkeeper Ederson (£5.6m) and centre-back Ruben Dias (£5.5m). In attack the main target is of course striker Erling Haaland (£14m) but midfielder Phil Foden (£7.6m) and striker Julian Alvarez (£6.6m) are also very good picks.
Liverpool – The Reds have had a reasonable start to the new campaign but are still lacking for clean sheets. With that in mind and the fact that they have averaged two goals scored per game it could be wise to move on their frontline. The standout option is penalty taker Mohamed Salah (£12.5m). However, for those that don't want to spend that amount you could select midfielder Luis Diaz (£7.7m) who has managed two returns in his first three matches. Another great option is midfielder Diogo Jota (£8m) who has picked up two back-to-back attacking returns.
Newcastle – Its been a tough start to the new season facing both Liverpool and Manchester City in their first three matches. However, they were a top four place side last season and maintained some of the best defensive data in the league. Because of this and their fixtures coming up managers could invest in their defence. Some of the best options could be centre-backs Sven Botman (£4.5m), Fabian Schar (£5m) and full-back Kieran Trippier (£6.5m). In attack managers could consider midfielders Anthony Gordon (£5.5m) and Miguel Almiron (£5.5m). Both of whom have started the last two matches for their side. The standout option could be striker Alexander Isak (£7.7m) who picked up a huge 13-point haul in Gameweek 1.
Who else should we be targeting?
Chelsea – The Blues face Bournemouth and Aston Villa next up so it could be worth investing in both the defence and attack. Chelsea have an array of different defensive options from goalkeeper Robert Sanchez (£4.5m) to centre-back Levi Colwill (£4.5m). However, the standout defensive option is of course Ben Chilwell (£5.8m). In attack many could consider midfielder Raheem Sterling (£7.2m) who bagged a brace and an assist in Gameweek 3. The striker option is Nicolas Jackson (£7.2m) who has been maintaining some great attacking data.
Arsenal – They face Everton and Tottenham in the next two matches. The inclusion of Everton could mean a defensive asset like William Saliba (£5.2m) beneficial. Most of the potential could come from the attack. Midfielders like penalty taker Bukayo Saka (£8.7m), Martin Odegaard (£8.5m) and Gabriel Martinelli (£7.9m) could be excellent options. Another great selection could be striker Gabriel Jesus (£7.9m) who recently returned from injury).
Other assets with potential
Manchester United – It may have been a slow start to the season for the Reds but their midfielders could have potential against both the Brighton and Burnley defence. Bruno Fernandes (£8.5m) takes his sides penalties and has been sustaining some fantastic attacking data. Marcus Rashford (£8.9m) could also be a brilliant option. He returned to his favoured wing position recently and banked seven points in Gameweek 3.
James Maddison (£7.7m) – Tottenham look excellent from an offensive point of view and they face Sheffield United and Arsenal in their next two. One player central to most of their attacks is Maddison who takes set pieces and has maintained some of the best underlying stats in the league so far.
Brighton – They were one of the best sides in the league last season from both a defensive and offensive point of view. Brighton face Manchester United and Bournemouth next so there could be potential. Midfielder Kaoru Mitoma (£6.6m) bagged two returns in his first two matches. The best defensive option is full-back Pervis Estupinan (£5.3m). He picked up 18 points in his first two matches.
Bryan Mbeumo (£6.8m) – The Bees have looked impressive so far this season. One player to stand out is Mbeumo. The winger takes set pieces and his sides penalties so has plenty of routes to points.
Should we play a chip?
The most experienced FPL managers tend to use their chips during blank and double Gameweeks. The only chip that could be worth using is the Wildcard. Most could be looking to use their Wildcard in Gameweek 9 where there are plenty of fixture swings. However, if you feel your team is far from what you would like then of course using the Wildcard could be hugely beneficial.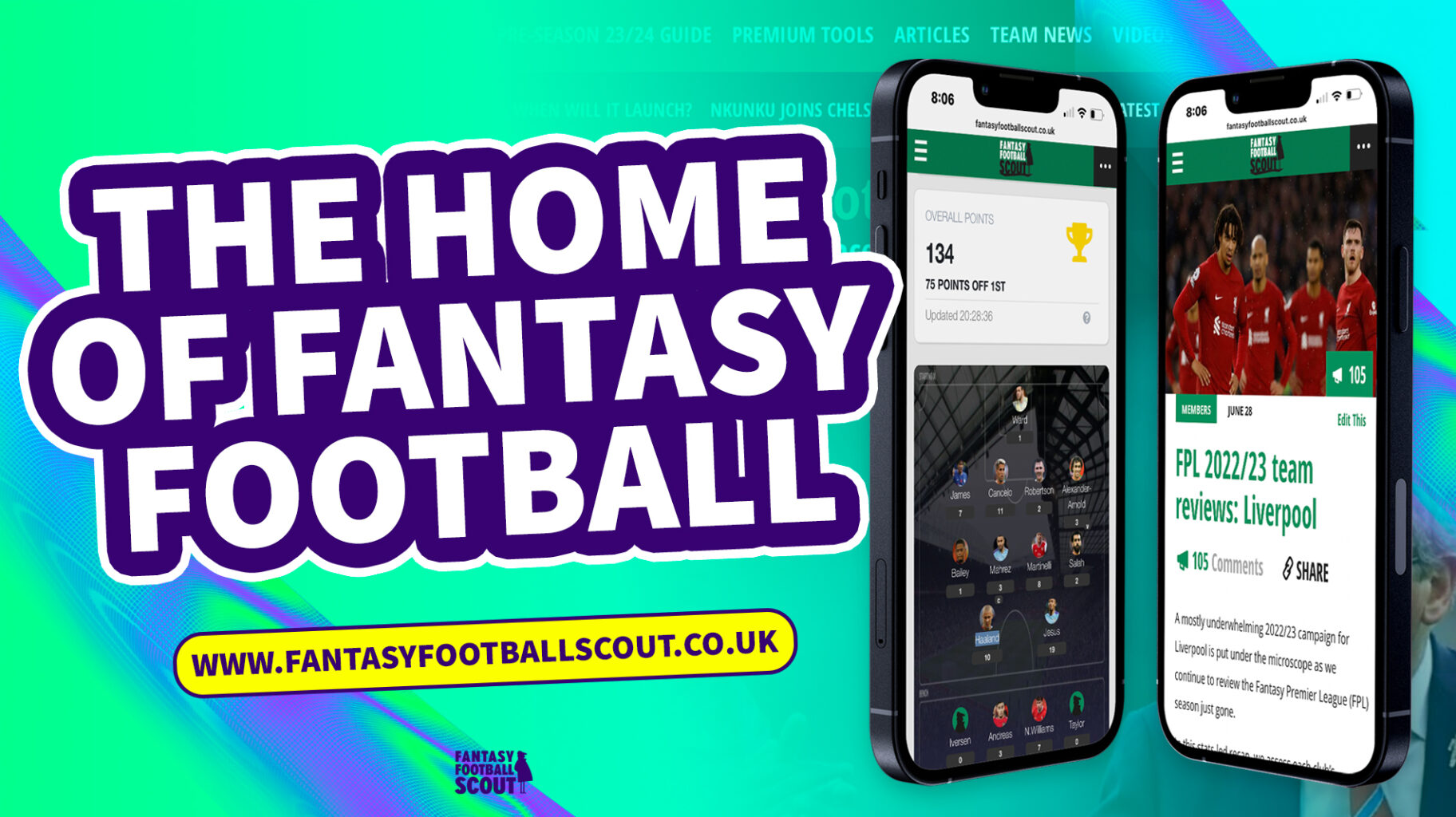 ---
Get ready for the new UCL Fantasy season with our Group Stage article right here.