Bundesliga MD1: Top three players per position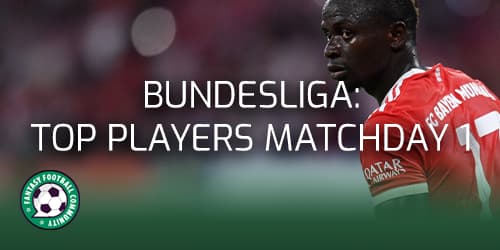 FBL Thinker is one of the best and most consistence mangers in the Fantasy Bundesliga game. He finished fourth overall for the 2021/22 season. In this article he highlights the changes to the Bundesliga game and shares his top three players per position for Matchday 1.
Fantasy Bundesiga is back with a new season, with a few changes in the game compared to last year. Below are the changes:
Five transfers each week instead of three
Some players have been reclassified with some moving for forward to midfield, others from midfield to defence. The most notable reclassifications are Marko Reus and David Raum
Three unlimited transfer window across the season. Window one is in the september international break from 19-30th September. Window two includes the FIFA World Cup and winter transfer window from the 14 November – 20 January. The final window is the March international break between the 20-31th March
With Matchday 1 kicking off on Friday I share my top three players per position to target.
Top three players per position: Goalkeepers
Robin Zentner (£7m) FSV Mainz 05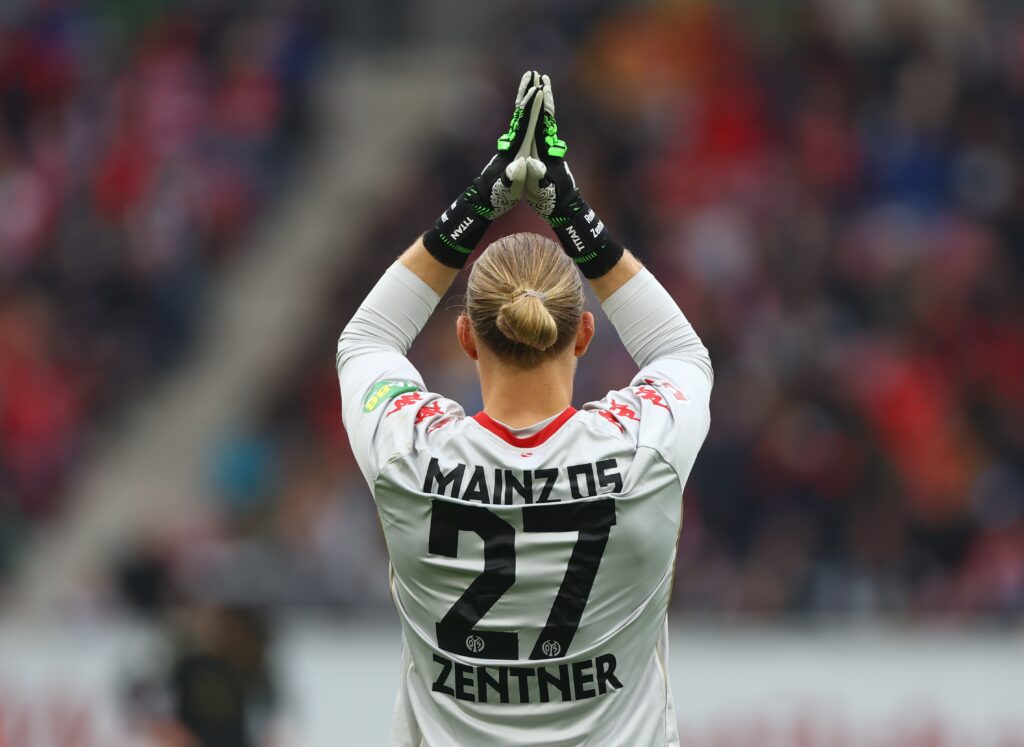 The Mianz defence was one of the best last season. They conceded the lowest number of big chances. Goalkeeper Zentner kept 10 clean sheets last year, and so is good for clean sheets as well as picking up a good number of saves. With opening fixtures against Bochum and Union Berlin Zentner could be the go to keeper.
Manuel Riemann (£8m) VfL Bochum
Bochum skipper had a great last season and made many crucial saves leading to Bochum avoiding relegation. Bochum kept seven clean sheets doing the 2021/22 campaign and had a shot saving percentage of 71%, one of the highest in the league. He also took a penalty and provided an assist last campaign. This meant he regularly amassed massive scores. A reliable keeper at a defensive minded team makes him a good choice at his price.
Mark Flekken (£10m) Sport-Club Freiburg
Flekken was, in my opinion, the best keeper in the league last time out. His performances in the Bundesliga earned him a call up for his national team. Playing behind a rock solid Freiburg defence Flecked kept 10 clean sheets and had a 73.6% save percentage.
He finished the season with 207 points the second highest for a keeper. Although he is priced at a premium of £10m he provides a stable pick who has a good point potential.
Top three players per position: Defenders
Alphonso Davies (£15m) FC Bayern München
Davies plays at left back for Bayern. With most attacks originating from the left of the Bayern attack he is expected to contribute many assists this campaign. His point potential is very high and he returned some good Fantasy hauls last season even with limited minutes due to injury.
Davies returned five assists during an injury hit season last year and he is expected to do much better this season . I expect him to be one of the star defenders of the season.
Nico Schlotterbeck (£12m) Borussia Dortmund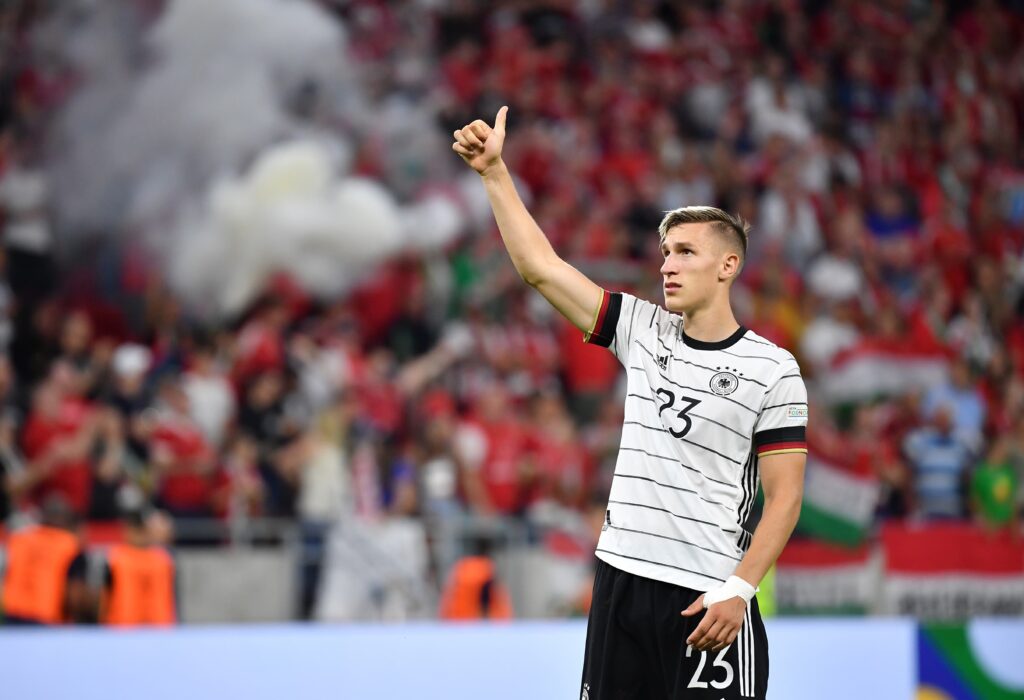 Schlotterbeck, I believe, was the best defender in the Bundesliga last season. After a transfer window move he now places for Dortmund. Schlotterbeck was a magnet for points last season as a result of his challenges won. he also chipped in with some goals from corners and set pieces.
With the move to a more attacking team Dortmund, it is expected that his goals and assists will increase. Though Schlotterbeck commands a high pricetag he has a consistent points potential which is very hard to find in defenders.
David Raum (£12m) RB Leipzig
Raum has been reclassified as a defender for this new season. He has also secured a move to Leipzig. Last season he was one of the best left backs in the league with three goals and 11 assists to his name. He is expected to do even better at Leipzig ,who are a more attacking team.
Raum's crosses from the left will likely form an integral part of the Leipzig attack. With players like Nkunku, Silva, and Olmo to provide for, this should be a very good season for Raum
Top three players per position: Midfielders
Christopher Nkunku (£15m) RB Leipzig
Nkunku was the player of the season last year. He almost single handedly ensured Champions League qualification for Leipzig with 20 goals and 13 assists during the 2021/22 season.
Nkunku has looked sharp again in pre-season and scored in the DFB Pokal against Bayern. He is almost a must have player in your Fantasy team as he guarantees consistent high point return over the season irrespective of fixtures
Jonas Hofmann (£14m) Borussia Mönchengladbach
Hofmann had a brilliant season in 2021/22 contributing 12 goals and five assists. With a new manager, Farke, Gladbach will be looking to push towards European qualification. Hofmann will be crucial if they are to succeed. He is on all set pieces and is even expected to take penalties this year. Though his price is a bit expensive, with consistent point returns he should end up justifying his price.
Joshua Kimmich (£15m) FC Bayern München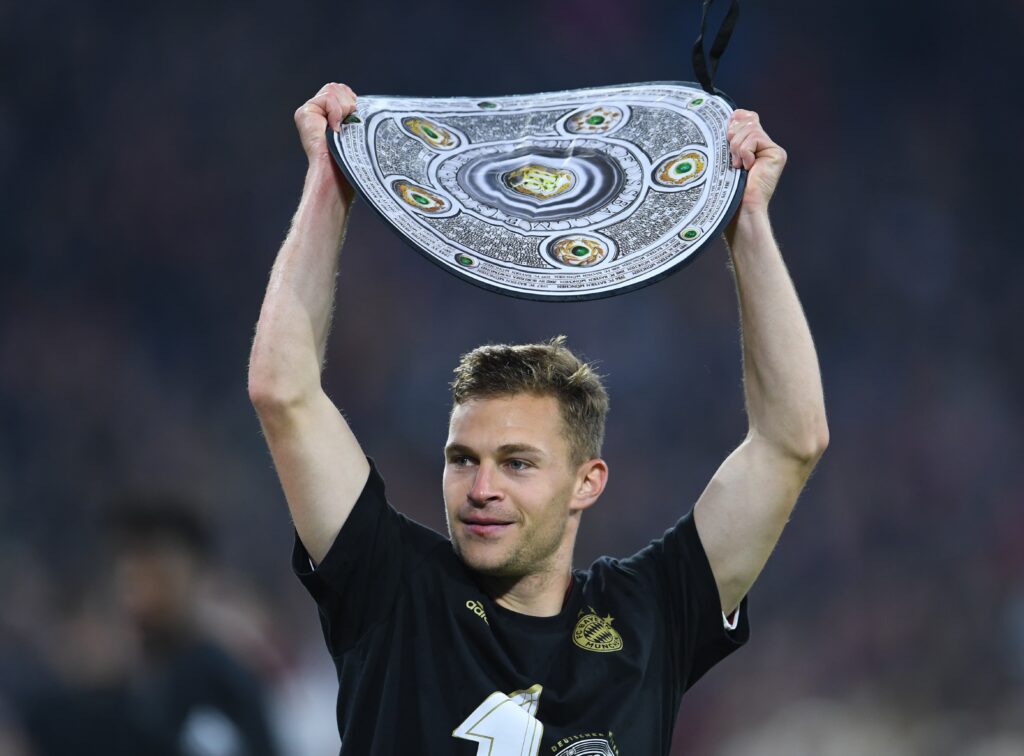 Kimmich is another player who is known for his consistency of points and almost always plays 90 min in the Bayern midfield. He had a good season last year with three goals and nine assists in the league. Kimmich is on all set pieces and with the arrival of De Ligt, the aerial threat of Bayern increases leading to an increase in assist potential. Though he has an expensive price tag, his playing time and assist potential make him a very good asset in the fantasy game.
Top three players per position: Forwards
Sadio Mané (£16m) FC Bayern München
Sadio Mane is the highest priced player on the Bundesliga Fantasy after joining Bayern from Liverpool. With Lewandowski moving to Barcelona Bayern have changed their formation to an attacking fluid front three. Mane is therefore playing as the central striker.
He returned 16 goals and two assists for Liverpool last season, as well as winning the AFCON tournament. He is expected to be one of the top scorers in Bundesliga this campaign. Mane should be a lock in your fantasy team this year
Patrik Schick (£15m) Bayer 04 Leverkusen
Schick finished runner-up behind Lewandowski for the Golden Boot last season. He registered an impressive tally of 24 goals. Schick is set to be the focal point for the Leverkusen attack for 2022/23, which was one of the highest scoring teams in the league last year.
With a proven track record of scoring and playing in a top four team in Bundesliga, Schick is expected to have yet another good season in front of goal. Though he doesn't come cheap but his goal scoring ability justifies the £15m price tag
Thomas Müller (£15m) FC Bayern München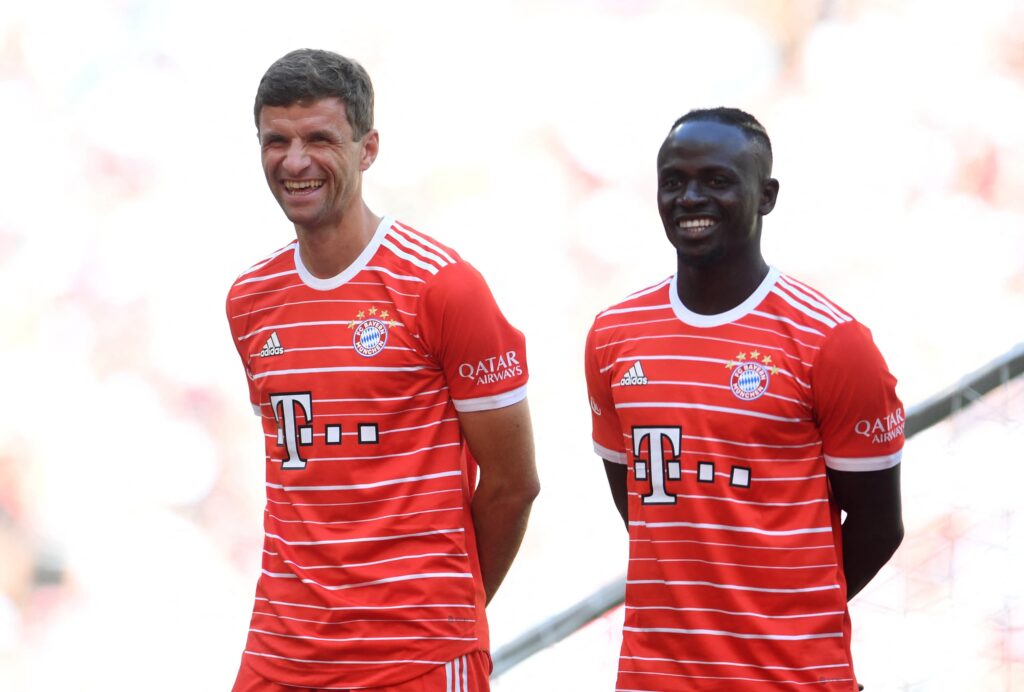 Muller has been one of the most consistent performers in the Bundesliga over the years. He finished last season with a league high 18 assists along with eight goals. He is expected to be more important this year with Lewandowski's departure.
Muller's ability to chip in with goals and provide for attacking duo of Mane and Gnabry will be key for Bayern this campaign. Playing in the front three for Bayern who were the leading scorers in the league last time, justifies Muller's price tag.
Overall
Overall these are the best three picks per position, in my opinion, for Matchday 1. With the deadline looming make your team Matchday 1 ready and these picks should help to form a solid base for the season too.
I finished last season as 4th in Bundesliga Fantasy last time out, and will be aiming for another good season. Every week I will be sharing my top three players per position for the coming Matchday.
The matchday 1 deadline is on Friday – wishing everyone a very good Fantasy Bundesliga season!
---
Earlier in the summer FBL Thinker shared his thoughts on Haaland, having watched him a lot in the Bundesliga for the last few years.