FPL community team reveal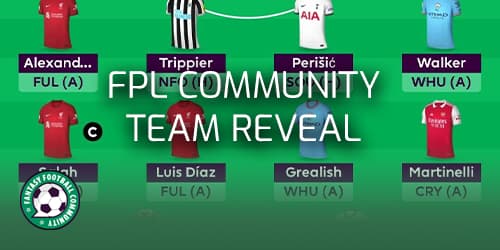 Here we take a look at a community members team reveal. Daniel (@FplRabbi on Twitter) has joined us to discuss his team ahead of the new season and why he made some of those all important decisions. Of course a lot can happen in such a short time so this is subject to change when taking that into account.
With the start of the season only days away FPL managers will be struggling with some tough decisions to get their teams ready. Looking at the team reveals and thoughts of experienced FPL managers can really help people get clarity on their own teams.
Team Reveal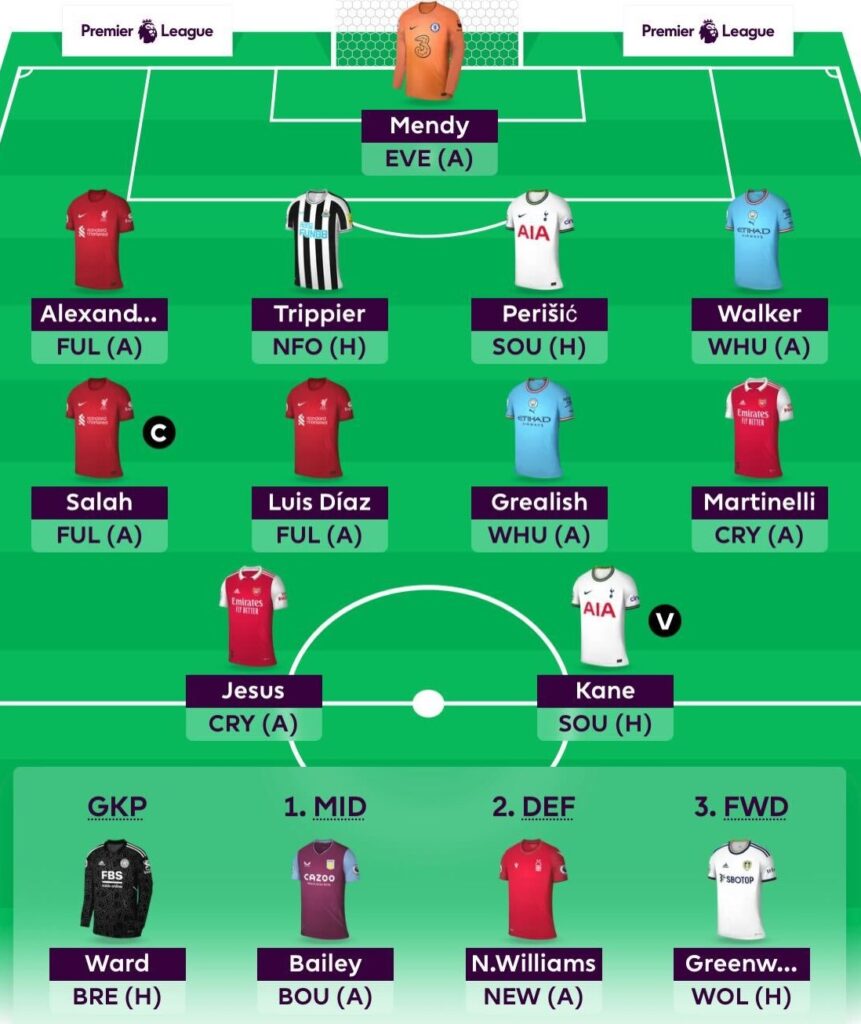 Weirdly enough this pre-season isn't one when I had a load of drafts on my phone all summer long. I made an initial team, changed it two or three times and got to this point one week before the start of the season. I'm very much content with my gameweek 1 current draft.

I'm pretty set on 14 of the 15 players in my team. Only one which is still a doubt isn't very expensive so I quite like that.
Goalkeepers and defence
My thoughts are of going with Ederson but I'm already on double Man City and I didn't want to block myself out of a move for the third asset because of a goalkeeper.
I think Mendy is just great value at £5.0m. It's true Chelsea aren't flying in preseason but I still think Tuchel is a top manager that would set organizing his defence as top priority.

In defence I went with Trent, Perišić (which I just waited to see starting the last preseason match v Roma). I chose Trippier who I see as great value and Walker over Cancelo. With only 2 defenders in the squad currently I can't see him being dropped and the £2.0m contrast can make a big difference.
Midfield
Salah and Luis Díaz double up in my team as I see Díaz as an under-priced player. A winger for a team that had 7/10 of the highest scoring team last season for £8.0m seems like a steal. I think this is the season Díaz should really step up his numbers in the absence of Mané. Hopefully he'll live up to my expectations.

Next up is Martinelli who, again, I just see as great value. At the moment he has the left-wing spot in the starting 11 and for £6.0m is just great value.
Last up is Grealish which is probably the least nailed player in my team. I do like him and think he should start most matches. After a rough first season under Pep I back him to flourish this season with a forward in front of him. I do have £1.0m in the bank just in case.
Forwards
Maybe we should start with the name who isn't in my team sheet and that's Haaland. I went for Kane and Jesus over Haaland just because I think the latter will take a few weeks to get up to speed. In addition with the Tottenham fixtures it didn't seem wise going without one of their premiums.
Gabriel Jesus is absolutely flying in preseason, as Arsenal is as a whole, that's probably the reason he's at an unprecedented ownership of north of 70% before gameweek 1.
Bench
A random £4.0m goalkeeper in the shape of Ward, Leon Bailey who many are starting in gameweek 1 but I like him better in gameweek 2 at home to Everton, defender Neco Williams who picks himself and a £4.5m striker in Greenwood.
System
I'm starting 4-4-2 that is pretty flexible in every single gameweek, something that I'll probably need with Trippier who meets Man City and Liverpool in the first five matches.
That's it. I'm going without 3/6 most owned players but I feel confident with my squad. Historically I tend to have a strong gameweek 1 so I'm hoping for another this upcoming season.

Good luck everyone!
---
Not sure which teams have the best gameweek 1 fixtures? Check out our article here which covers that.