Best Free Hit team for Gameweek 32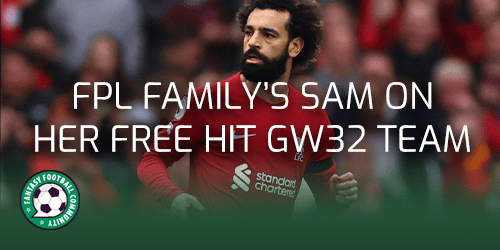 Sam from FPL Family is playing her Free Hit this week. Here she shares with us her early thoughts on what her team might look like for Blank Gameweek 32. Is this the Best Free Hit team for Gameweek 32?
The Free Hit chip can be a blessing or a curse. Often managers find that if they play it in a double gameweek the players that they sell on Free Hit perform well. However, playing it in a blank gameweek often removes a lot of that risk.
This week I have seven players who do not have a fixture. One from Chelsea and three each from Brighton and Man City. This made the Free Hit in Gameweek 32 the perfect option for my team because I want all three of my Man City and Brighton players back for Gameweek 34 and the double.
Fantasy Football Scout Fixture Ticker
The Fantasy Football Scout Fixture Ticker is my go to every gameweek. When thinking about my transfers I normally like to look long term. However this time it's just focusing on one round of fixtures.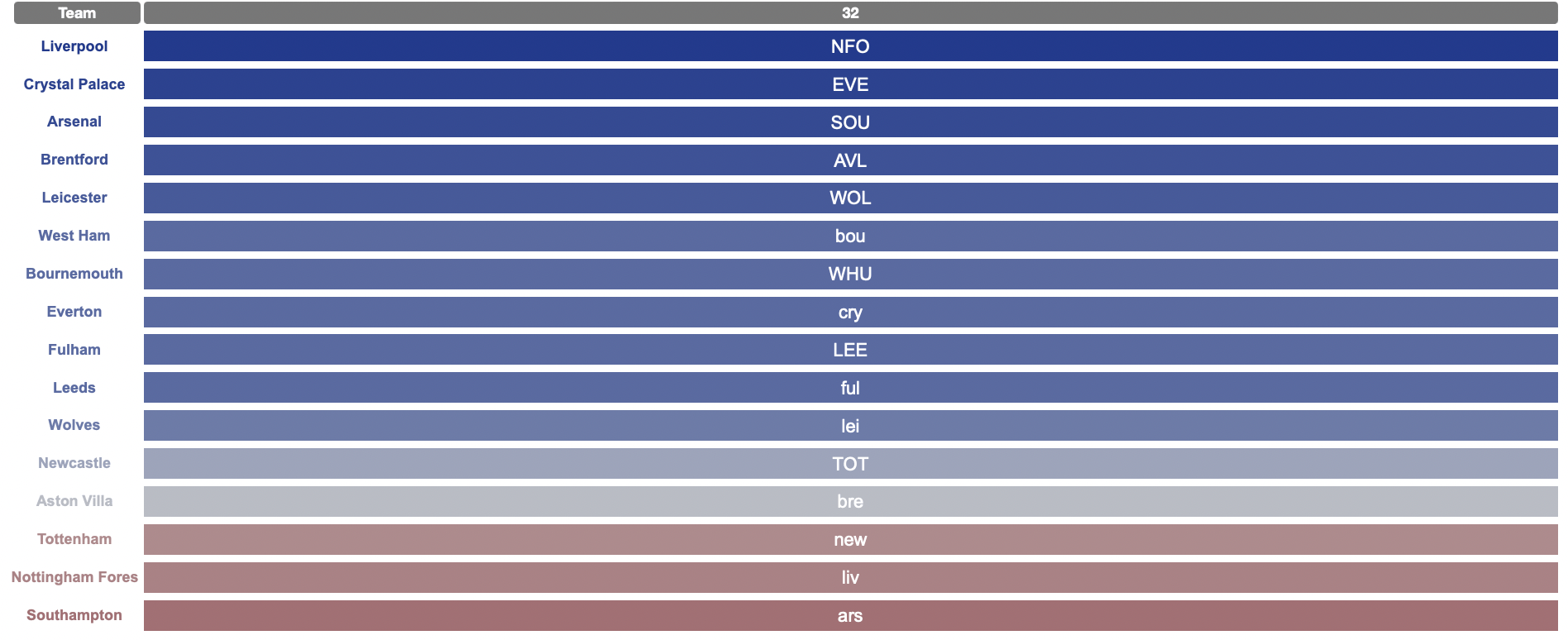 First Draft Free Hit team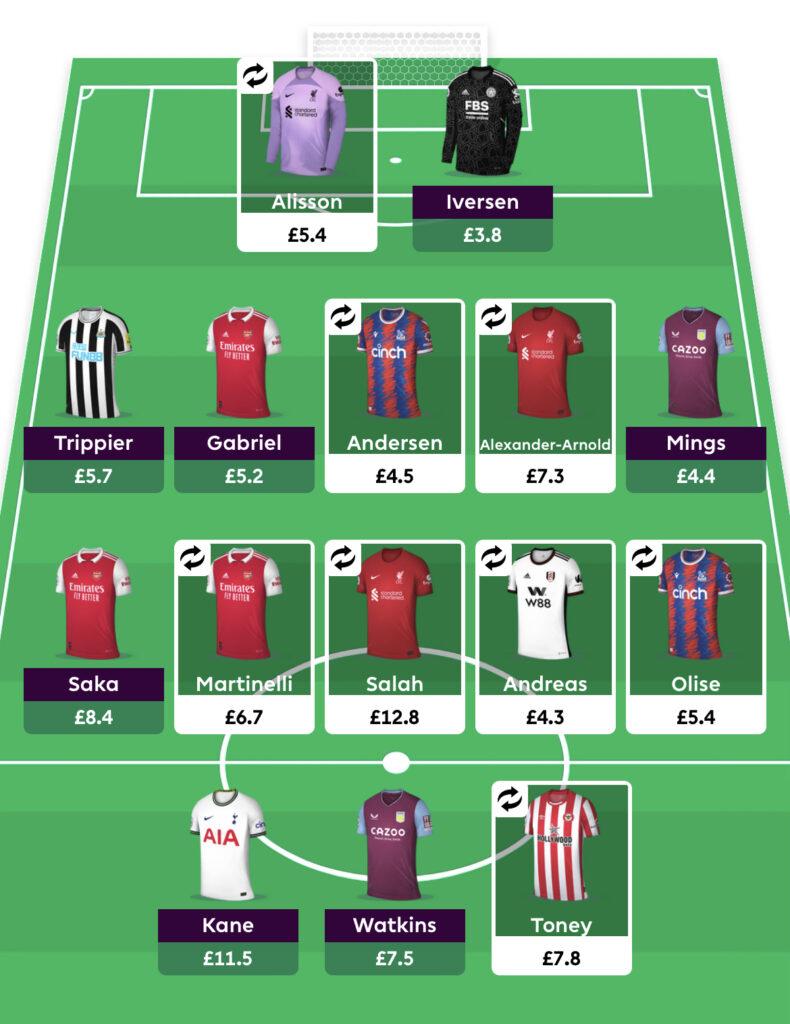 Here I have decided to treble up on the two teams with arguably the best fixtures – Arsenal and Liverpool. Picking three assets from the Gunners is difficult. Saka and Martinelli pick themselves however, knowing whether to go with Gabriel or Jesus is difficult. In my FPL team I have Gabriel and so I am currently sticking with him as he has great potential for a clean sheet and an attacking return. However Jesus' explosive nature means I am very tempted to swap them over and go for three Arsenal attackers.
With Liverpool Mo Salah makes a lot of sense as he is still regularly scoring goals even when Liverpool aren't performing well. Having both Alisson and Alexander-Arnold is more about the opposition. Nottingham Forest have not travelled well this season. They have kept just two clean sheet away from home all season and one of those was against bottom of the table Southampton. They have also conceded 36 goals away from home, only Bournemouth have conceded more. Therefore I have risk the double defence with the potential for an attacking return for Alexander-Arnold.
Double-up teams
With only eight fixtures there are inevitably teams that I will double up on. Crystal Palace's revival under Roy Hodgson has them edging ever closer to Premier League safety and they have a great fixture in Gameweek 32. Therefore Olise and Andersen both make my squad. They also have the added benefit of being cheap to own and therefore they allow for expensive assets like the three Liverpool players.
This also applies to Mings and Watkins from Villa. Whilst on paper they have a tough fixture against Brentford the Bee's haven't been secure defensively in recent matches and therefore with Villa's current form I would expect attacking returns.
Single Players
This squad is then completed by Trippier, Kane, Toney, Andreas and Iverson. Whilst Trippier and Kane facing each other isn't ideal they are both capable of attacking returns. Plus this is a must win match for both sides due to their competition for Champions League football next season. Iverson is just there to fill the bench as he is the cheapest playing goalkeeper in the game. Meanwhile Andreas will likely be on penalties in the absence of Mitrovic and faces a leaky Leeds side.
Final thoughts
This team will likely change over the coming week. Deciding on how to invest in Liverpool and Arsenal will likely be key. Tripling up on both seems sensible but whether to do that with defenders or attacking assets will require some thought.
Currently this squad would have a bench of Iverson, Mings, Anderson and then one of Toney, Watkins or Olise. Lots of benching headaches!