How to manage Blank Gameweek 32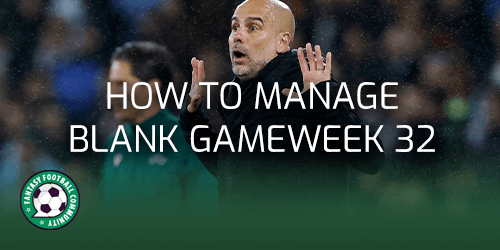 Blank Gameweek 32 is the final blank gameweek of the season. This time Brighton, Chelsea, Man United and Man City all fail to feature. This is due to the FA Cup fixtures. Many managers will have been planning their strategy for Gameweek 32 for a while. Working out how you are going to field a full XI or even if you are requires careful thought. Here we discuss how to manage Blank Gameweek 32.
FPL managers will likely fall into two distinct categories ahead of Gameweek 32. Those who have a. Free Hit Chip and those who don't. Whether the Free Hit is available will have a major impact on how FPL managers manage Blank Gameweek 32.
Managers with a Free Hit
Those who have their Free Hit chip available should play it in Gameweek 32. This will allow managers to field a full XI of players as well as having a bench of players with a fixture in case of need. Having the Free Hit chip in play means that managers can for one week sell all their Man City, Man United, Chelsea and Brighton players and then get them all back in again ready for Gameweek 33.
Our article on the best Free Hit team for Gameweek 32 will be useful for managers who are planning to play the chip.
Manager without a Free Hit, but with a Wildcard
Managers who find themselves without a Free Hit but with a Wildcard are also in a strong position. They can sell all of their blanking players if they choose knowing that they can Wildcard them back in ahead of Gameweek 33.
Playing the Wildcard ahead of Gameweek 33 means that managers can remove the headache of selling some of the players who do not feature in Gameweek 32. For example managers could sell the likes of Mitoma, Grealish and Haaland and then still have them all straight back in for when they next play again in the Premier League.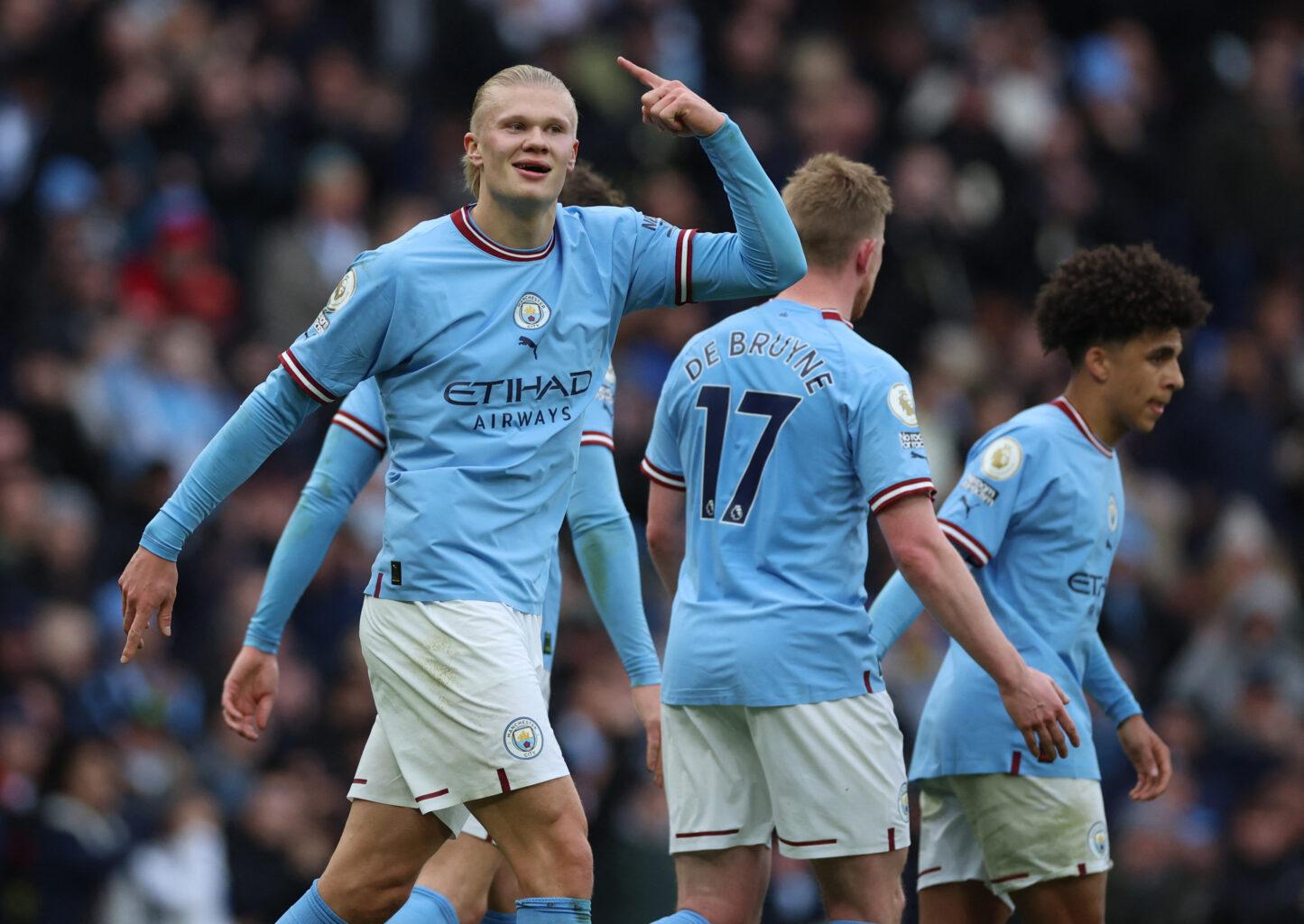 The only factor for managers who are planning to sell players and then Wildcard them back in to consider is price. If managers have a lot of value invested in players like Haaland, Mitoma or Estupinan then they should likely put them on the bench. Doing this will ensure that they don't have to spend more when they buy the player back.
The Official FPL Podcast Sam from FPL Family discusses how to manage Blank Gameweek 32 without a Free Hit.
Managers without a Free Hit or Wildcard
If managers have neither the Free Hit or the Wildcard left then careful planning is required. Managers will need to think long term about the assets that they want to own in Gameweek 34 and try to keep as many as possible through Gameweek 32. This might mean not fielding a full XI in Blank Gameweek 32.
Managers will want to ensure that they keep their Man City and Brighton assets as they have doubles in Gameweek 34 as well as further doubles to be scheduled. Therefore managers should bench those players that they have the most value invested in and potentially sell the others.
However, managers should be careful that they don't take a points hit to sell a player, only to have to take another points hit to buy them back. If managers are forced to sell players who double in Gameweek 34 because of the blank they should consider investing in Liverpool and Fulham. Liverpool and Fulham play in Gameweek 32 but also double in Gameweek 34.
Managers without a chip should consider having just nine or ten assets for Gameweek 32. Especially if this allows them to keep their assets for Gameweek 34 without multiple points hits. Taking a -4 to sell Haaland and then another -4 to buy him back means that the forward picked for Gameweek 32 needs to score at least eight points to cover the hits.
How to manage Blank Gameweek 32
Managers should avoid temptation to follow the masses on transfers. Depending on each FPL managers chip strategy what they will be doing in Gameweek 32 will likely be very different. Plan for your team to ensure the best Gameweek 32 squad, without compromising your team for Double Gameweek 34 and future doubles.