World Cup Fantasy is here!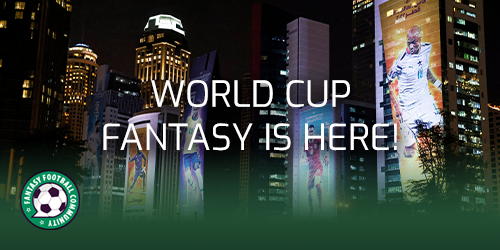 Fantasy football fans around the world have been waiting for the official game to launch. That wait looks to be over now as the browser version has been released. You can start building your Official World Cup Fantasy teams here.
Although the browser version of World Cup Fantasy has been released, there is yet to be an official announcement on Twitter. When the announcement arrives, we could see the FIFA+ application updated. If this happens, fantasy players will be able to download the app and build their teams from there.
Basic details
As we can see, when we click this link FIFA World Cup™ Fantasy, it takes us to the screen below. Fantasy managers can start looking through all of their favourite player prices. As well as this, we can also start to build our 15-man squad ahead of the tournament.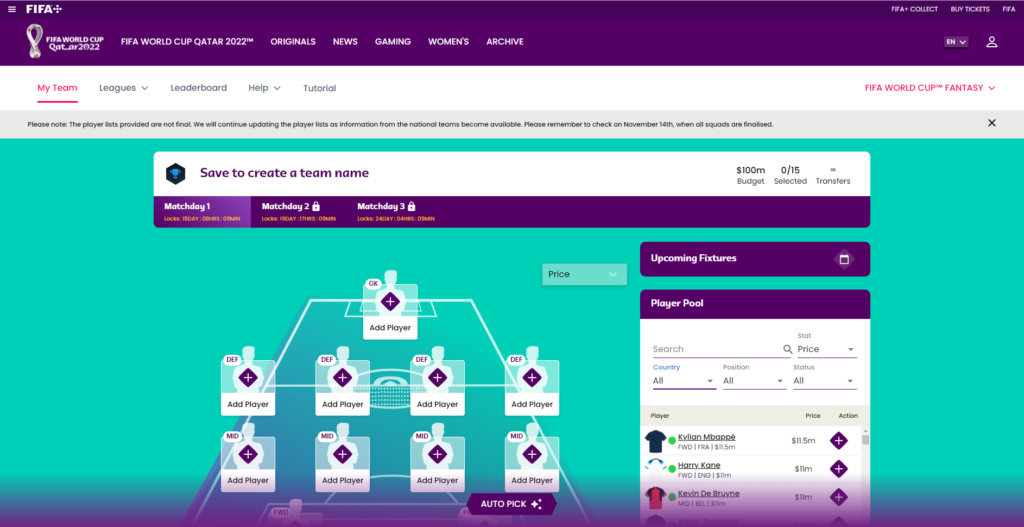 We can also see a tutorial tab in the graphic above. Click on the tutorial tab and we should see the image below. By clicking the right arrow, we can scroll through some of the key details in the game. This could be really helpful just to be aware of some of the basic rules and structure of the game.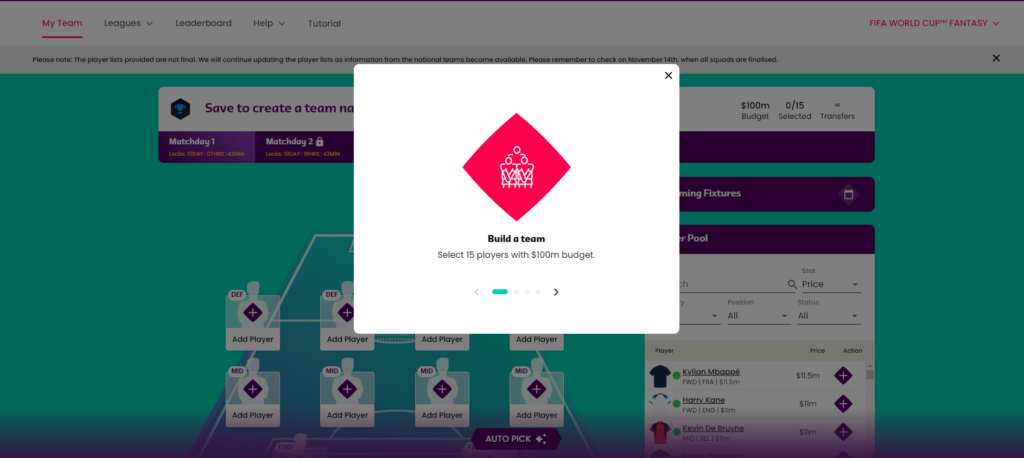 ---
Keep an eye out for some of the new World Cup articles we have coming, right here.