World Cup Fantasy expert review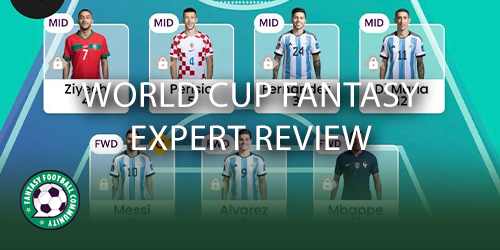 The World Cup is now over which means the end of the fantasy campaign. We bring in Fantasy Football Scout and Fantasy Football Community contributor @FPLReaction's to provide us with his World Cup Fantasy expert review.
@FPLReaction has provided the community with lots of World Cup Fantasy content throughout the campaign. From top picks to differentials, @FPLReaction has aided managers on their journey. But how did his own season go?
Matchday 7 Review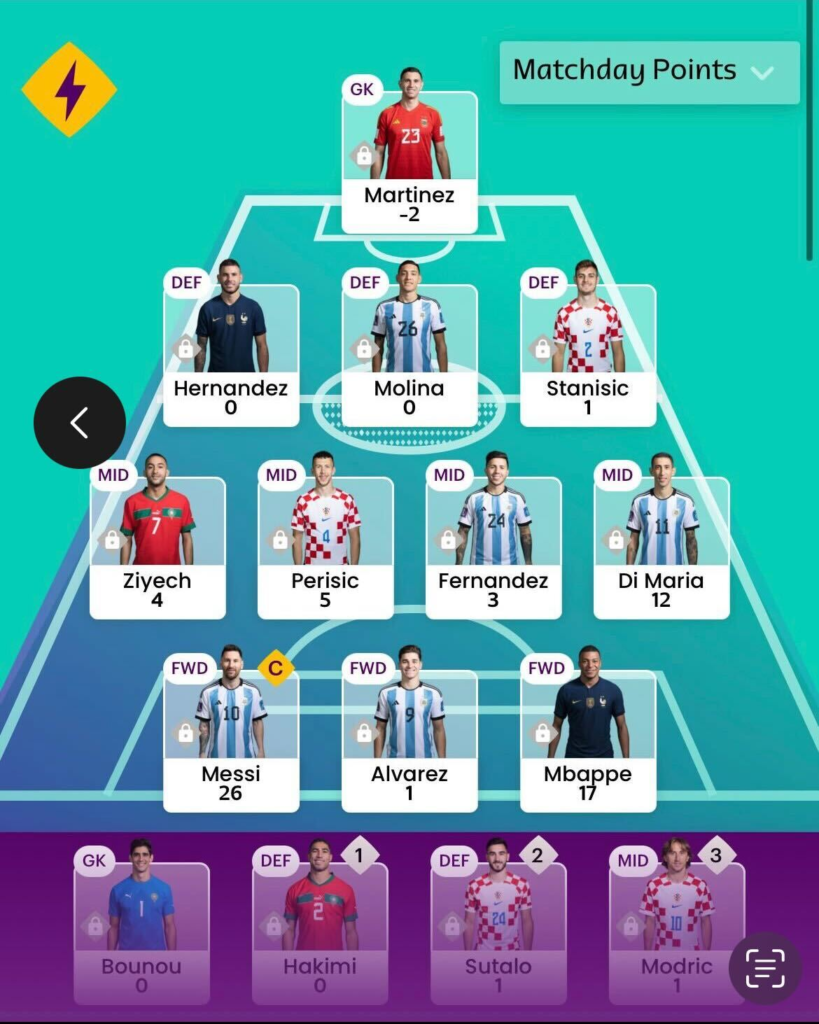 Notes
As we can see I ditched two France defenders for this round as I did not think they would keep a clean sheet.
For the first time in a while, my midfield actually turned up and returned significant points, or at least several did.
I made a switch from Olivier Giroud to Julian Alvarez, but that didn't work out.
Captaincy was very much dead set on Lionel Messi ahead of the Matchday, and he did well, but Kylian Mbappe came out on top.
My final Matchday 7 score was 67 points.
What went well during the campaign?
One thing I was successful with was captaincy. I managed to land the captaincy on some of the best performing players every Matchday. Sticking with Denzel Dumfries when many within the community lost faith was key. Dumfries managed a 14-point haul in Matchday 4, which really helped my rank.
I also played the Power captain in Matchday 2 which gave me Mohammed Kudus's 15 points, doubled to 30. That was the Matchday most chose to use the Wildcard. Bringing in Angel Di Maria for the final was also very helpful for rank.
What went badly in the campaign?
Nothing went too wrong I felt. I suppose one thing that didn't help was Josko Gvardiol scoring in the third place play-off when I backed an alternative Croatian defender. I expected at least one clean sheet for either Morocco or Croatia in that game but it wasn't to be and I heavily backed defensive assets from both teams.
End of campaign rank?
I finished my campaign with 454 points which gave me a final rank of 1.4 thousand from 1.4 million players. I'm both happy and unhappy with this rank. I was happy because my aim was always to finish in the top 1% of managers but ended in the top 0.1%. I was unhappy because I was six points off getting into the top one thousand.
---
Looking to get your teams ready for the FPL restart? Take a look at the most recent articles here.