Who enjoys facing their GW31 FPL opponent?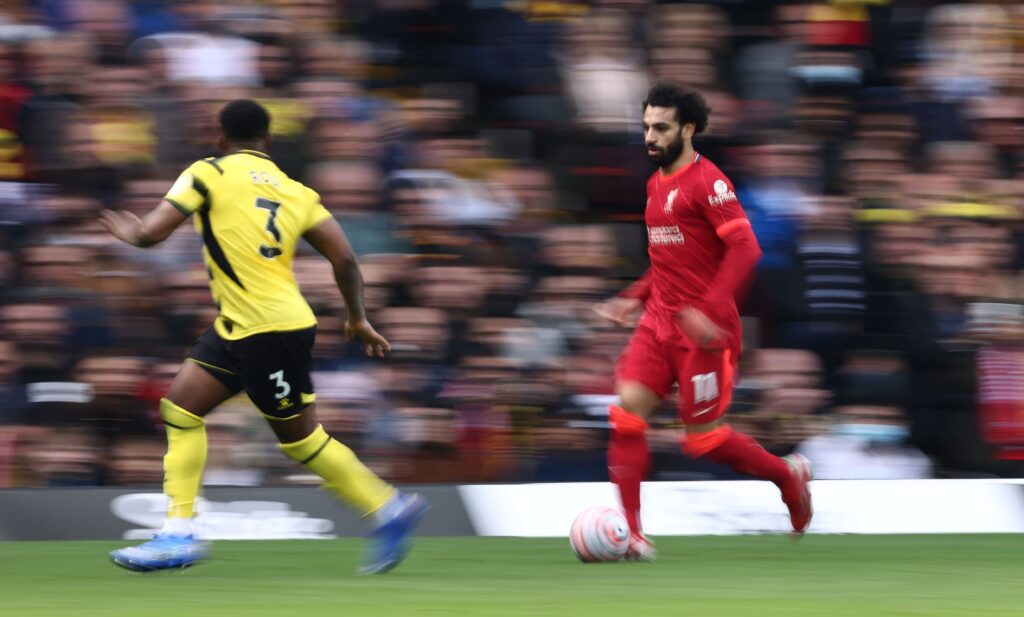 Looking at the next FPL opponent of various players to assess whether their record is good or bad against them.
---
Player vs FPL opponent
Here is the data on how attacking FPL assets usually fare against their next opponents. Clearly a lot can change in the years since Striker A scored a hat-trick against Team B. However, if a player enjoys playing at a certain ground against a particular centre back, that is useful information.
Despite this, Cristiano Ronaldo isn't included because his 2003-09 appearances were too long ago to be relevant.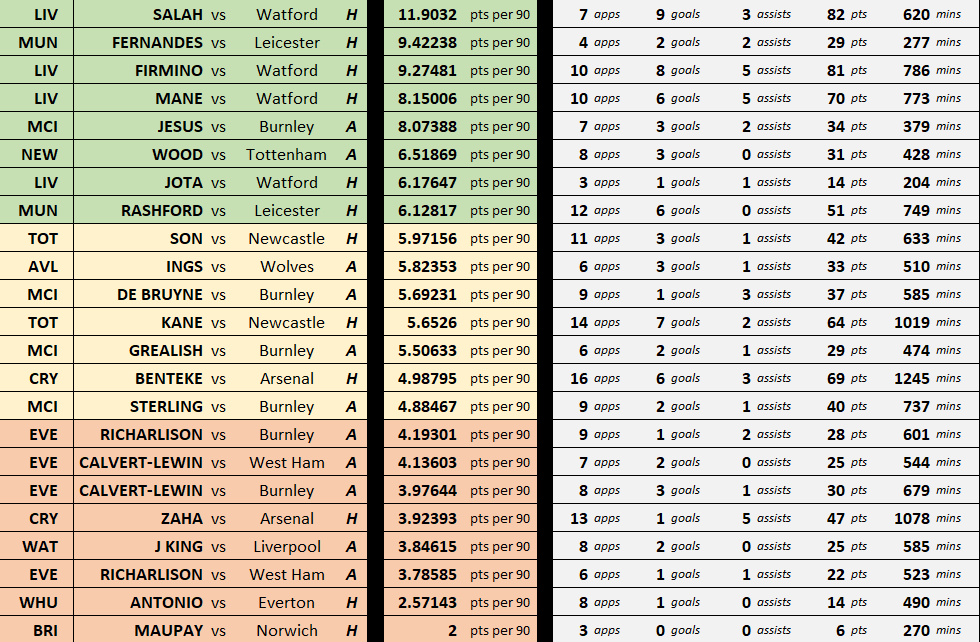 Points of interest
The brilliant Mohamed Salah just loves facing Watford. He averages almost 12 points per 90 minutes against them, with four double-digit hauls from seven meetings. This includes 13 points in Gameweek 8 and a phenomenal 29 points in the 2017/18 season – four goals and an assist in the 5-0 win.
It was also 5-0 in Gameweek 8, where team mate Roberto Firmino grabbed a hat-trick and 20 points.
Elsewhere, Kevin De Bruyne's last two matches against Burnley saw scores of 11 and ten. Gabriel Jesus has 31 points from his last three-and-a-half appearances with them.
Man of the moment Harry Kane was relatively poor against Newcastle until his last four appearances, with hauls of 12, 13 and 12. In fact, his trip to St James' Park brought his only attacking returns up to Gameweek 18. Additionally, it was his only score of over six points until Gameweek 22.
Bruno Fernandes has only blanked once against Leicester and that came during his only home meeting with them.
Meanwhile, Dominic Calvert-Lewin is set to play twice in Gameweek 31. First is a trip to West Ham – where he has scored in his last two visits. Then it's Burnley, who he has scored on the last three occasions against.
More FPL content
Check out the Fantasy Football Scout members area for more helpful stats ahead of the Gameweek 31 deadline. Also, here is a look at whether now is the perfect time to commit to a premium forward.