What the top 10k did in Gameweek 20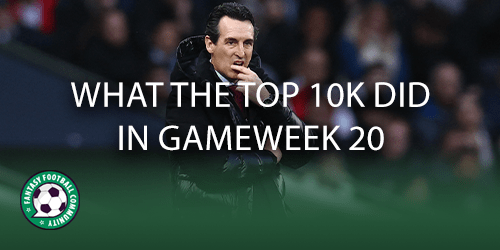 Using the popular FPL website Live FPL we can see what the top 10k did in Gameweek 20. We take a look at things like chip usage, ownership , and captaincy. We overview some of the most important statistics during the new round.
Tracking the best ranked FPL managers in the world can really help us in making future decisions within our own teams. Seeing what the top 10k did in Gameweek 20 also gives us a good knowledge regarding ownership, captaincy and much more to help us plan moving forward.
Ownership
We can see that the highest owned player in the game is still Manchester City's Erling Haaland. The striker has 206% effective ownership which indicates captaining him is not enough to make rank gains from him if he returns.
Rashford has the second highest ownership amongst the top 10k managers. The Manchester United midfielder is in fine form, which could explain his massive increase in owners. Tottenham striker Harry Kane's ownership has risen rapidly this week. Kane faces a double Gameweek this week which would have been key to his rise in owners.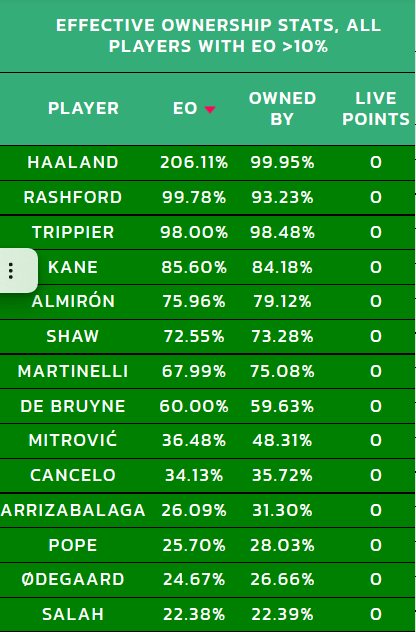 Captaincy
Erling Haaland is of course the highest captained player. 90% of the top 10k managers have captained Haaland this week. Marcus Rashford faces a double Gameweek which could be why his captaincy stats have increased this week.
Over 1% of the top 10k have captained Harry Kane. The Tottenham striker faces a tough couple of matches against Manchester City and Arsenal. The fourth most captained player is Aleksander Mitrovic who returns after missing the previous match against Chelsea due to his ban.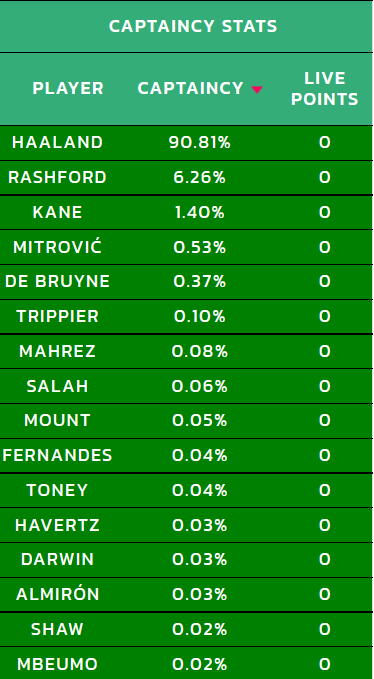 Chips
We can see that a massive 77% of the top 10k managers have not activated a chip this week. The triple captain has been activated by nearly 16% of the top 10k. Many of them are likely to have selected Erling Haaland.
3% of the top 10k have decided to use their wildcard, so soon after the unlimited transfers during the World Cup.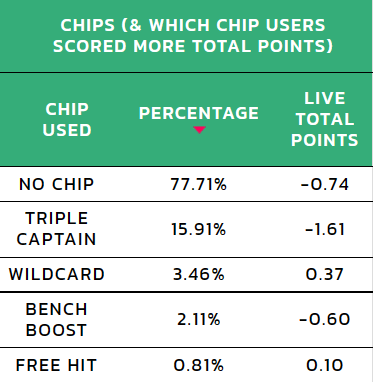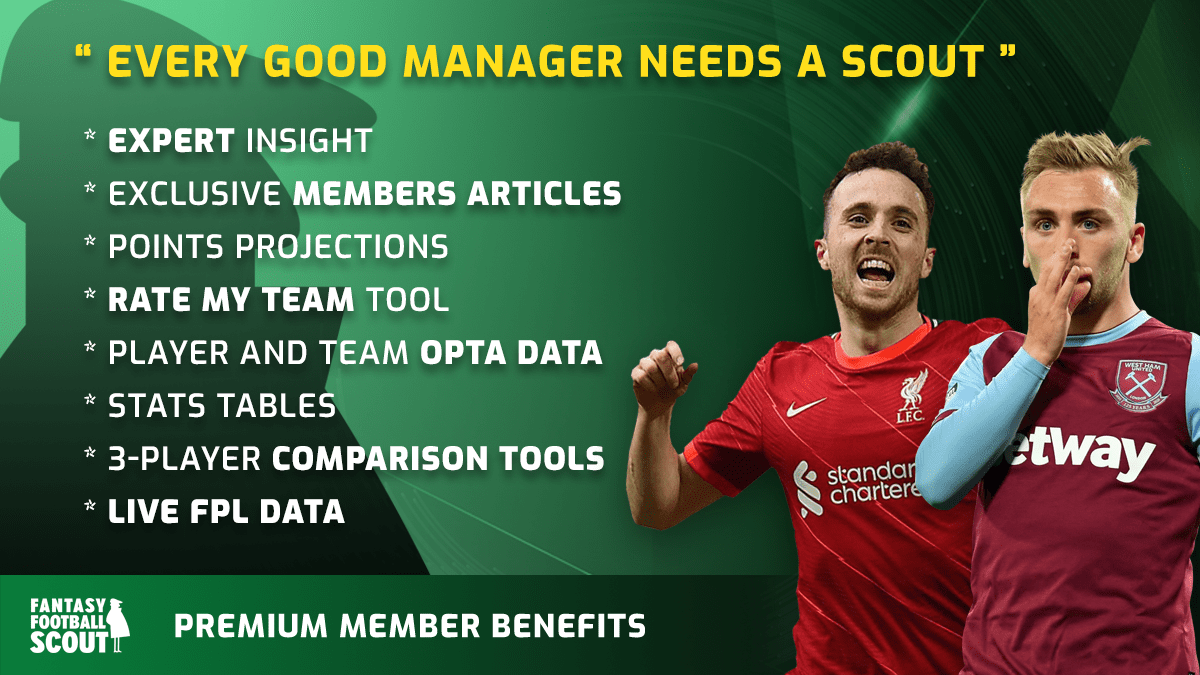 ---
Which players got the most points in the previous Gameweek? Check that our right here.