UCL Fantasy expert team reveals for Matchday 5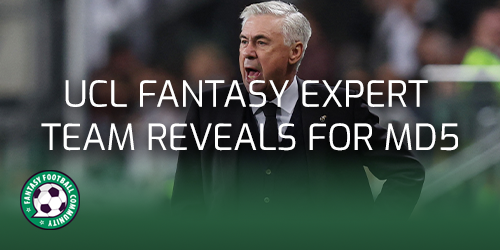 We check out some UCL Fantasy expert team reveals for Matchday 5. Champions League Fantasy is here! We take a look through some of the most experienced managers teams ahead of the new round. We will see why they have made some of their decisions and some of the things that could change within their teams.
As the Matchday 5 deadline approaches thick and fast UCL Fantasy managers will be scrambling to clarify some big decisions. Looking at expert team reveals for Matchday 5 can help bring clarity to our own decisions within our teams.
@FplToni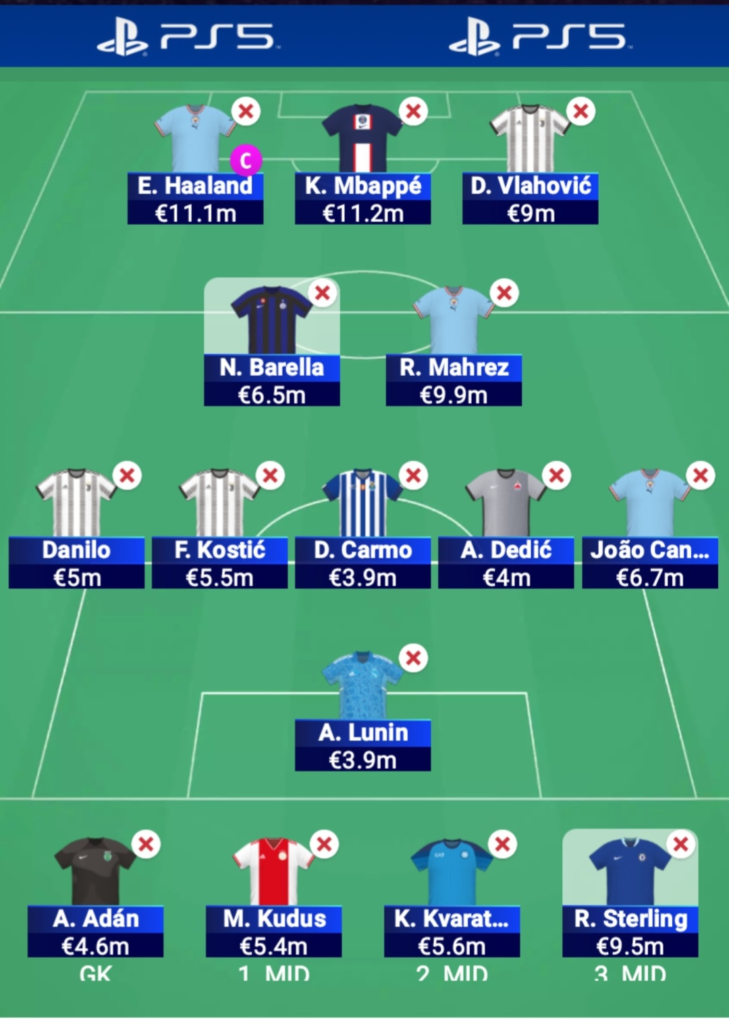 Notes
Wildcard in Matchday 3 was a complete disaster in terms of injuries.
Just one week after the wildcard I had seven players out.
This week situation is little bit better. However, my team doesn't look good because of compromises I had to make to get Mahrez.
My plan is to sell both injured players Sane and Valverde and transfer in Barella and a Chelsea attacker.
I have £9.5m so if Sterling starts it will be him but can move to anyone since we will see line-ups!
@TheLineUpBrazil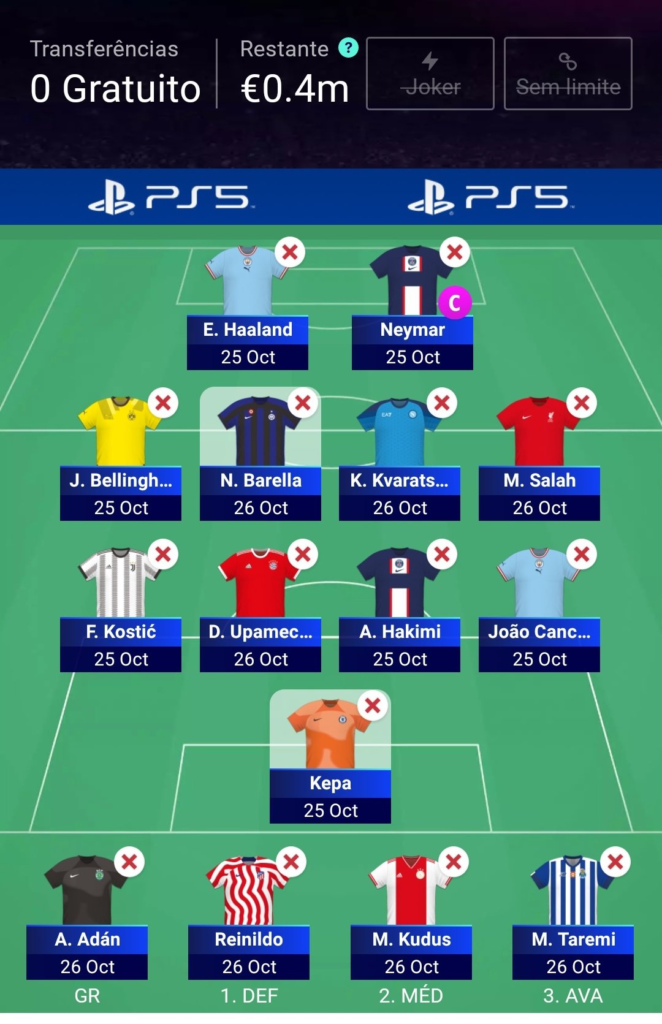 Notes
Kepa has three clean sheets and two man of the matches in his last four games. Kepa is in for Lunin.
Barella has three goals, one assist and two man of the matches in his last four matches.
I will replace the injured Valverde.
Haaland is going to be the captain on the first day. If he fails, Salah or Kvaratskhelia will be the second day captain.
@FplRossoneri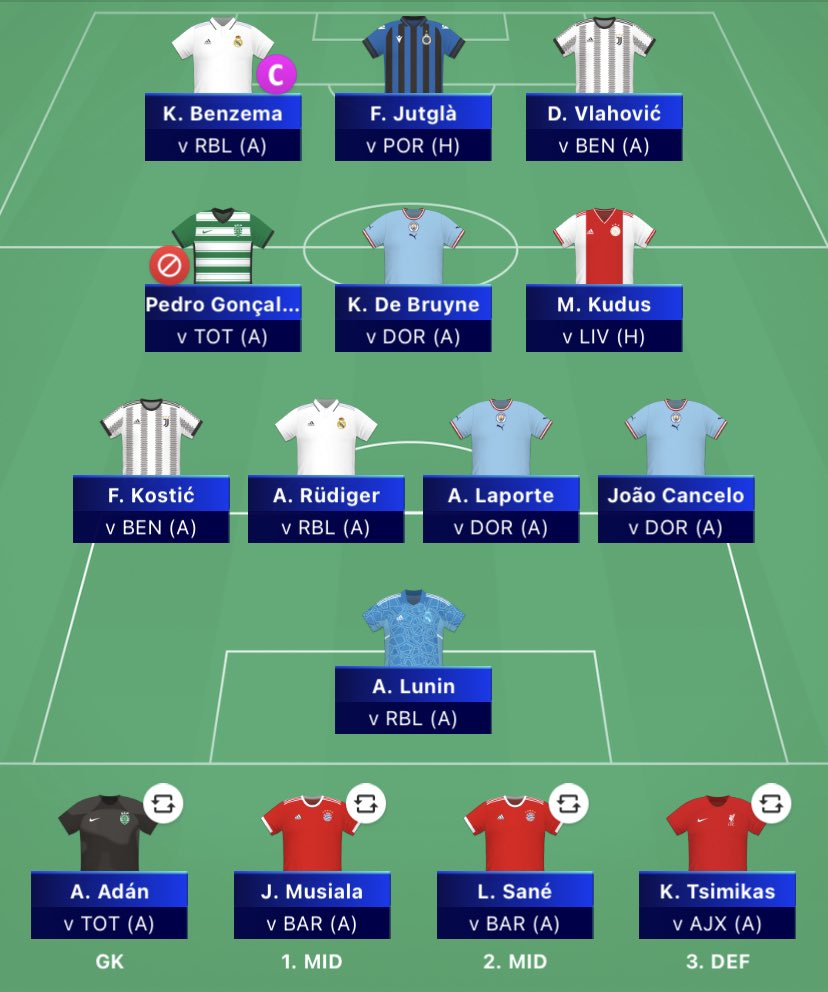 Notes
Current team already has a heap of injury/suspended players like: Goncalves, Sane, Benzema. I also don't know if Tsimikas gets the game, so have my work cut out for Matchday 5.
My plan is to focus on differentials who can go big in Matchday 5.
Sane and Benzema will definitely go for most likely Kvara and Mbappe
The rest I am still figuring out.
@Konate_FPL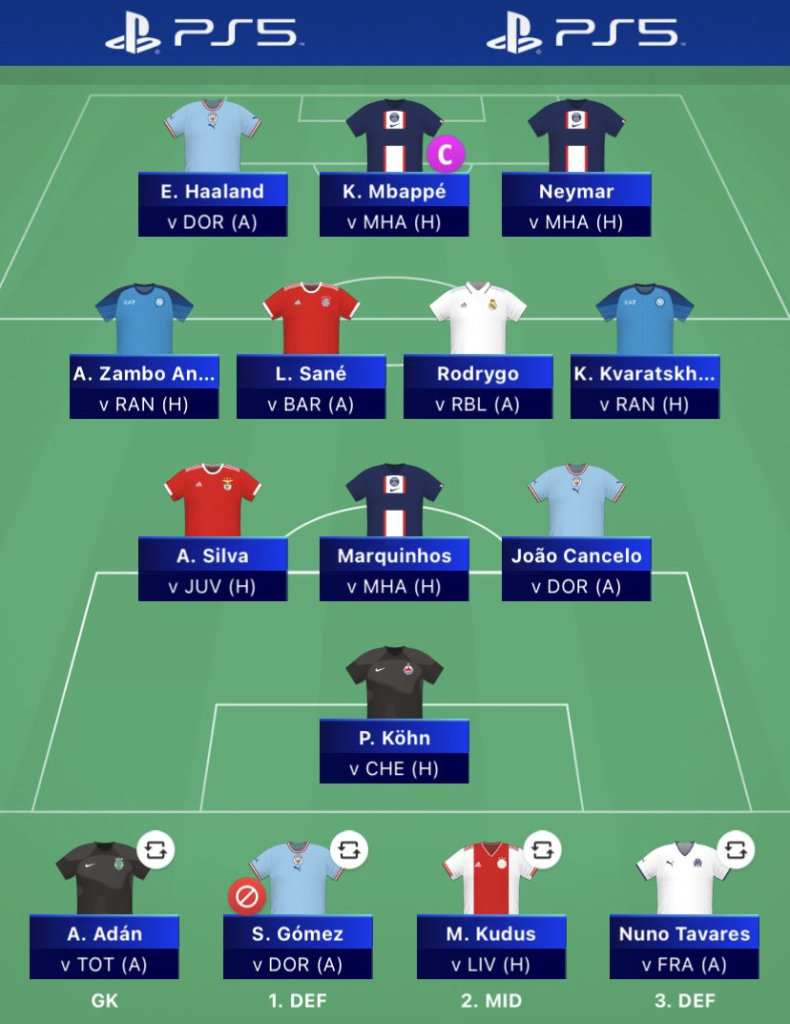 Notes
Benzema + Vlahovic —> Mbappe + Neymar with two free transfers.
I'm probably holding Sané and playing with minimal subs this week.
@uclfantasypod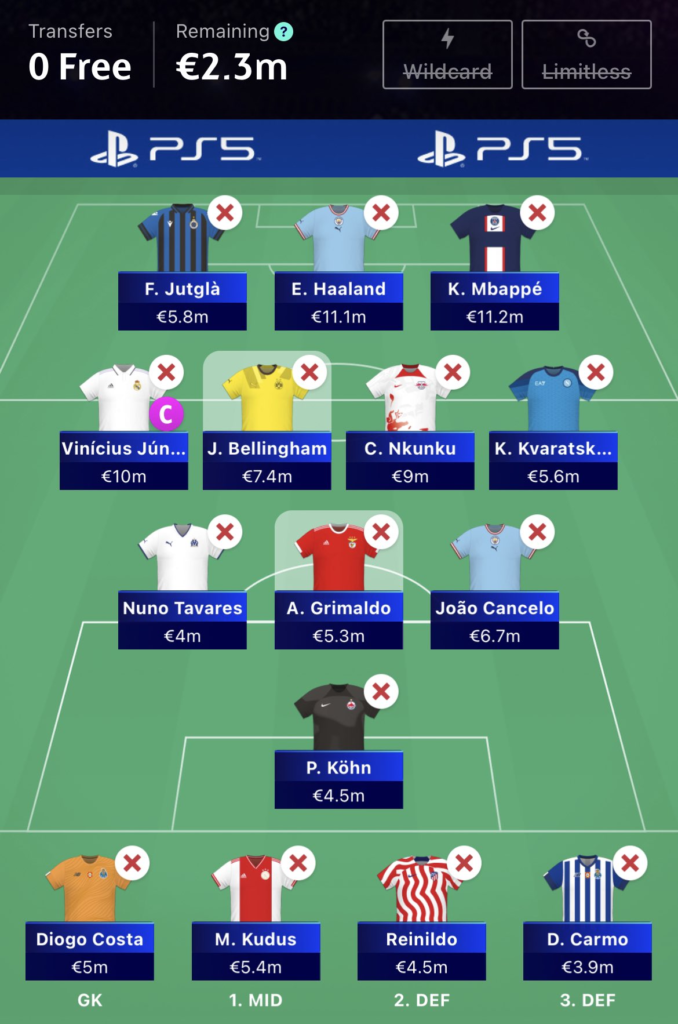 Notes
Sane and Mendes injuries have forced my hand.
I really want Di Lorenzo but the Tuesday/Wednesday balance of my defence would be a disaster.
Grimaldo and Bellingham are two game picks that leave me with a chunk of money in the bank for the dreaded Matchday 6.
I'm not scared of Bellingham's fixture this week as Man City still have defensive issues and he scored in the previous match against them.
I'll likely captain Haaland for safety and then 'Kvaradona' if that doesn't go well.
@PuntsandPoints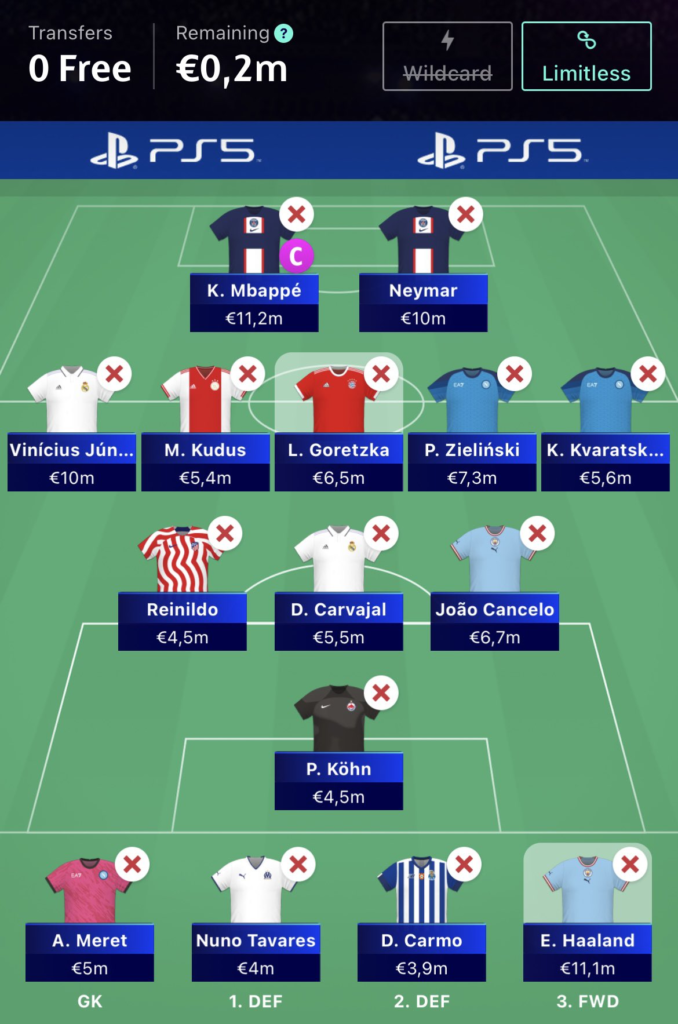 Notes
Haaland back in for Jutgla.
The plan was to get in Valverde for injured Sané, which would have fit perfectly at £6.7m, only for a disgraceful Papu Gomez tackle to put this to bed again.
Currently, I'm liking the idea of Goretzka who is getting more minutes and has been in good goal contribution form (added bonus of ball recoveries). But this spot will likely be a one-week punt as I am going to use limitless on Matchday 6 by the looks of it.
---
Looking for some differentials to gain ground in UCL Fantasy? Check out our article here.