UCL Fantasy expert team reveals for Matchday 3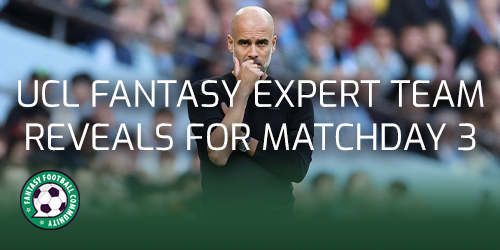 We check out some UCL Fantasy expert team reveals for Matchday 3. Champions League Fantasy is here! We take a look through some of the most experienced managers teams ahead of the new campaign. We will see why they have made some of their decisions and some of the things that could change within their teams.
As the Matchday 3 deadline approaches thick and fast UCL Fantasy managers will be scrambling to clarify some big decisions. Looking at expert team reveals for Matchday 3 can help bring clarity to our own decisions within our teams.
@FplToni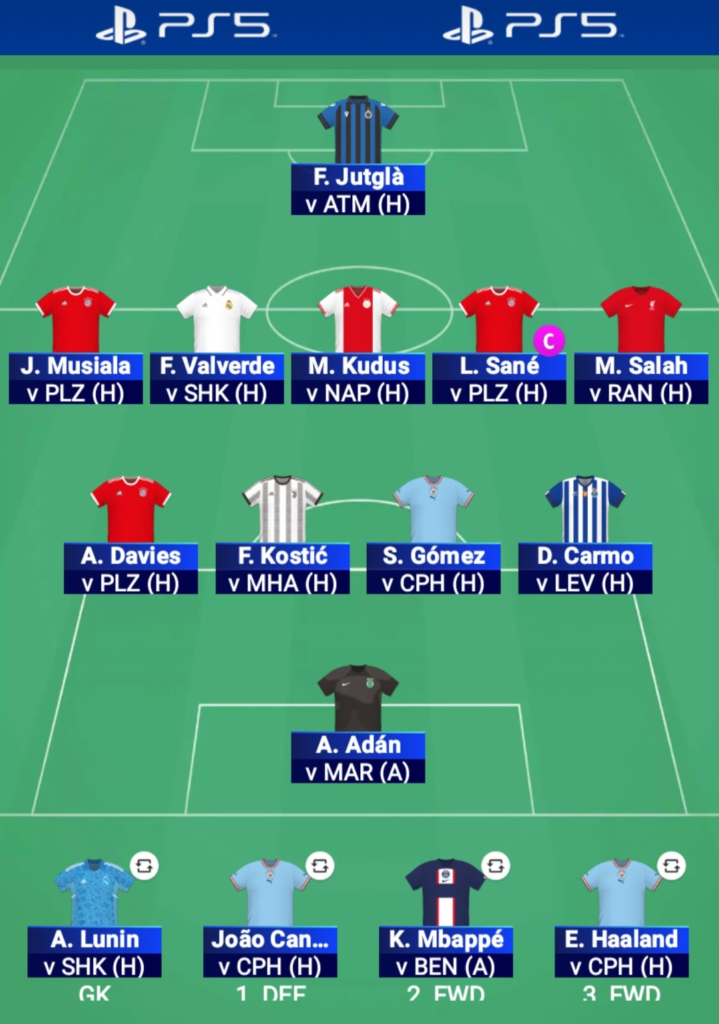 Notes
I'm playing my wildcard this week.
I believe this is really strong draft with the combination of strong heavy hitters and enablers that could deliver me points.
Gomez and Lunin could be problems for next week, but we will have the Man City line-ups and there isn't a better option at this price. So, I am taking the risk with him.
For Lunin we should have a better update before the next game, but he has a chance of starting another game if Courtois doesn't recover from injury.
@Konate_FPL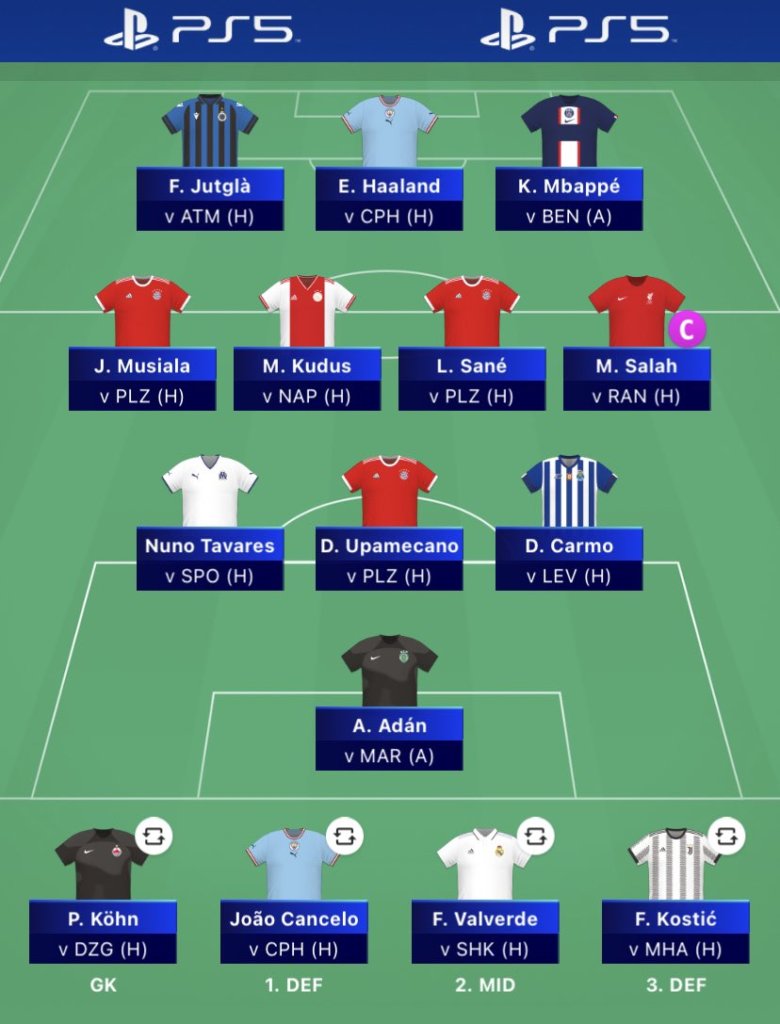 Notes
Matchday 3 Wildcard.
Targeting the big hitters on Wildcard with Haaland, Mbappe, Salah and Sane.
Musiala & Upamecano as well for the Bayern triple up versus Plzen.
Kudus, Jutgla, Tavares and Carmo as the enablers with a nice run of fixtures to go with that.
Kostic to target the Maccabi Haifa double.
@FplRossoneri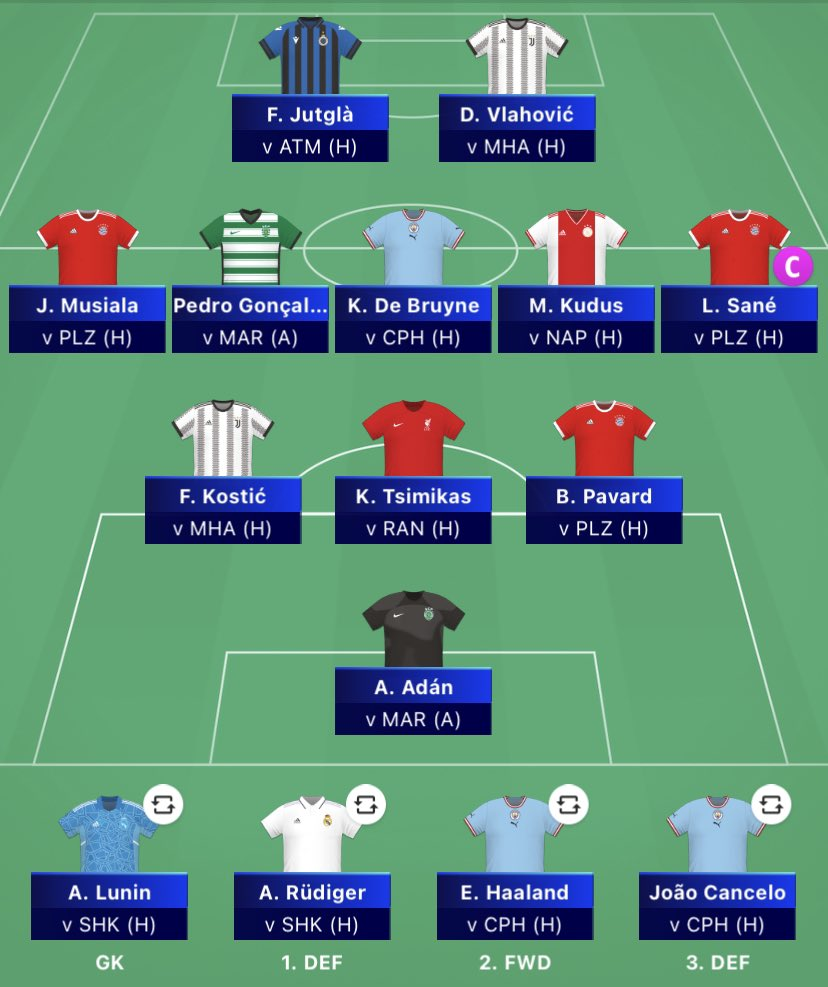 Notes
This is where I am currently at.
Limitless in Matchday 2 and Wildcard in Matchday 3 was always the plan when the fixtures for the group stages came out!
Strategy is to focus on the teams that I think will do well especially the likes of Man City, Bayern and Juventus.
Captaincy on day one is most likely going to be on Sane unless I get in Salah!
I also like the balance between premiums and enablers in my current draft!
@TheLineUpBrazil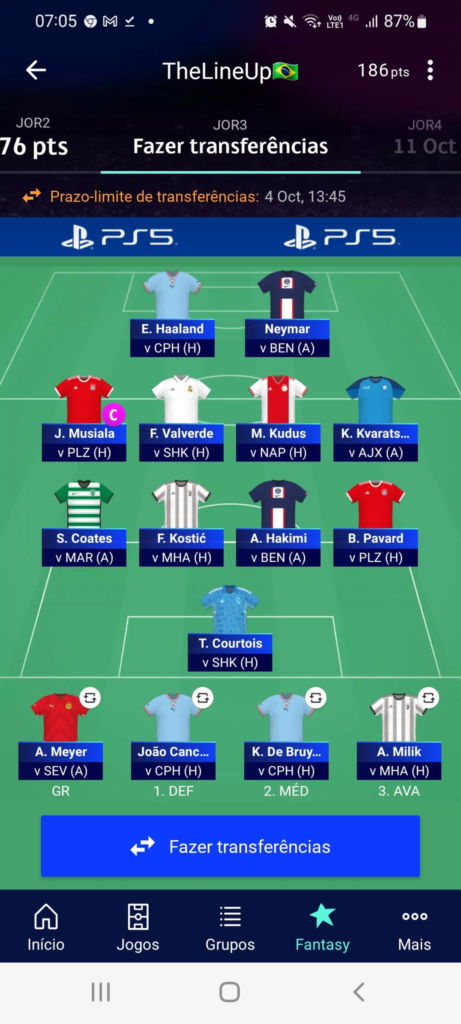 Notes
Courtois – The best Goalkeeper choice, facing Shakhtar.
Meyer – The cheapest starter to fit in my budget.
Pavard – It's important to have a Bayern defender, he already has two goals and a player of the match in the season.
Coates – An attacking threat and another budget defender to fit in.
Kostic – He's playing a weak Maccabi, as well as having two assists in last four games.
Hakimi – 27% of attacking returns in recent seasons.
Cancelo -Has great fixtures and for being another strong attacking weapon.
Musiala – Seven returns, two in last four matches, excellent value.
Valverde – Another excellent value option, three returns in his last four matches.
Kudus – An absolutely fantastic budget option.
Kvara – Great potential and price.
Haaland – 17 goals in 11, impossible to go without.
Neymar – Excellent form, cheapest of PSG Trio.
Milik – My differential, scored and was man of the match last Juventus match.
@uclfantasypod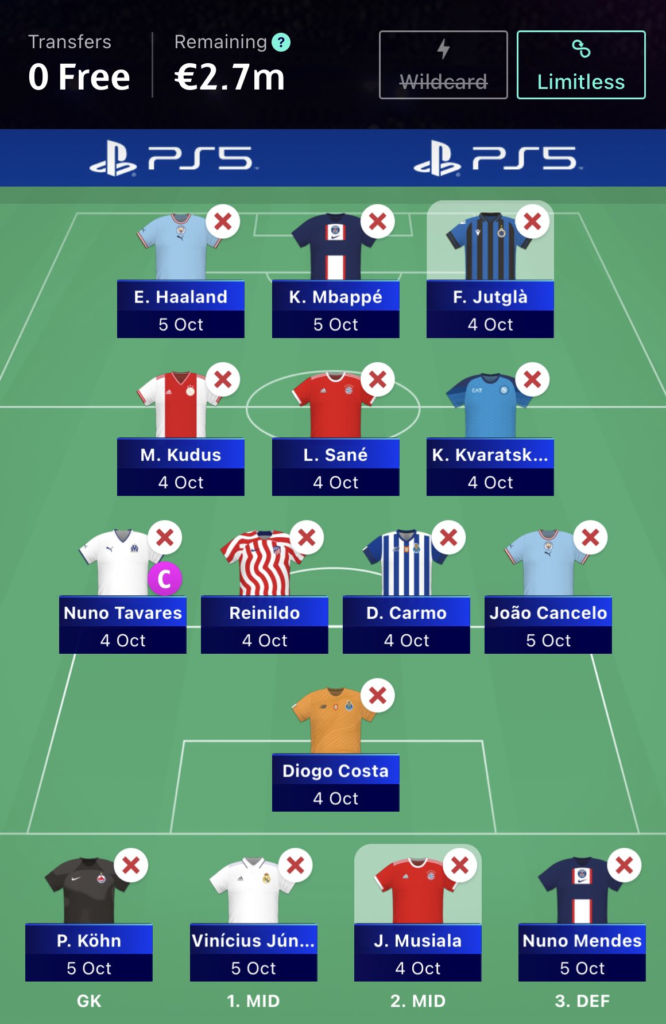 Notes
I can't get up to Benzema from Neymar and I'm relatively happy with Vinicius in there.
Focus is to bring in two Tuesday players.
I think Musiala and Jutgla are due a rise so at worst I can pick up some more money.
The real concern is not having Nkunku this week. So, I still need to make a decision there. I can't see my defence having a great week. I'll be captaining Sane for sure.
---
Catch up with our all-important content ahead of Matchday 3 here.