UCL Fantasy Best Differentials for Matchday 2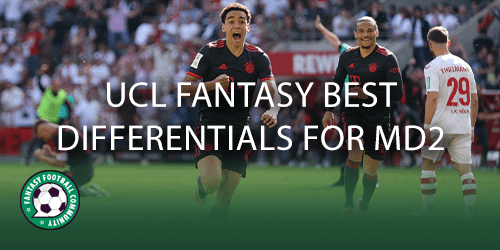 In this article we take a look through some of the UCL Fantasy best differentials for Matchday 2. To help us do that we have brought in expert manager and regular contributor @FplRossoneri who is one of the best in the community at finding them.
Differentials are players with low ownership within the game. They help to gain rank or an edge over your mini-league rivals. Because of this it can be absolutely vital to know who the best differentials for Matchday 2 are.
Introduction
Welcome to my UCL Fantasy Best Differentials for Matchday 2 article. I go through the best differentials UCL Fantasy managers can target to surge up the overall ranks and be a step ahead of their competition.
All players mentioned here will have less than 10% ownership. I also want to take the opportunity to thank the wonderful team @FFCommunity for giving me this platform to continue talking about UCL Fantasy. It is a game I absolutely love and have been playing for over 5+ years now.
Lastly, before I get into the meat of it, I am as always super thankful to everyone who has supported my articles by giving them a read. The amount of love the MD1 article got means the world to me, I have loved each and every feedback. Your support is one of the major reasons I keep going, so thank you, my lovely readers.
Alvaro Morata, Atletico Madrid, 7.5M, TSB: 1%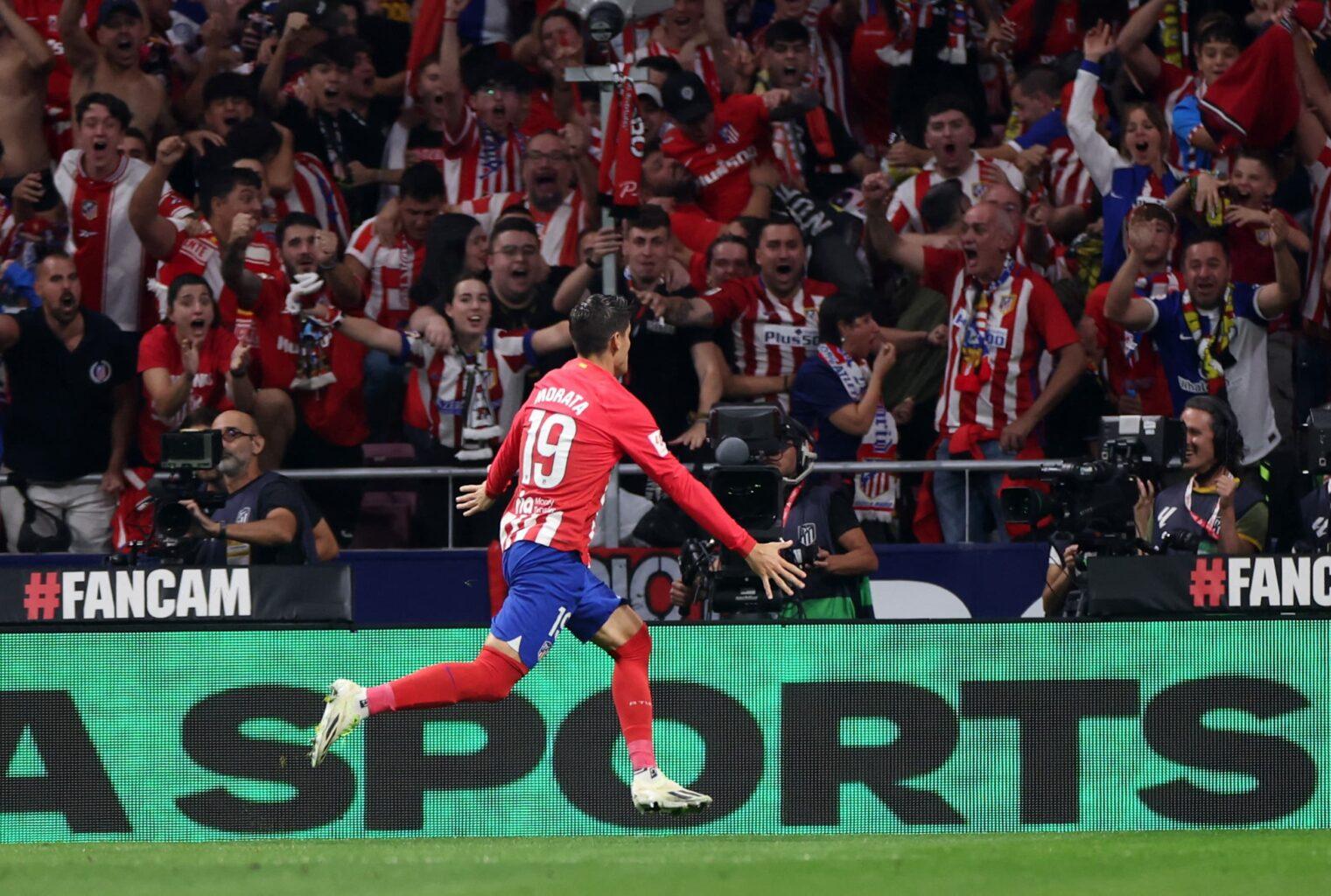 In the last year or so Morata has found his rhythm again playing for Atletico. Last season he scored 13 goals in 23 starts. This season Morata has again shown he can still bang in the goals from time to time, he has scored five goals in just four starts and looks great up top with Griezmann.
Atletico as a team have started off well in La Liga. So far they have kept three clean sheets but more importantly, beat city rivals in the Madrid derby last week. Morata is currently owned by just 1% of all UCL Fantasy managers. With Atletico set to play Feyenoord in MD2 at home he could be a great differential option for your squads.
Jamal Musiala, Bayern Munich, 8.5M, TSB: 9%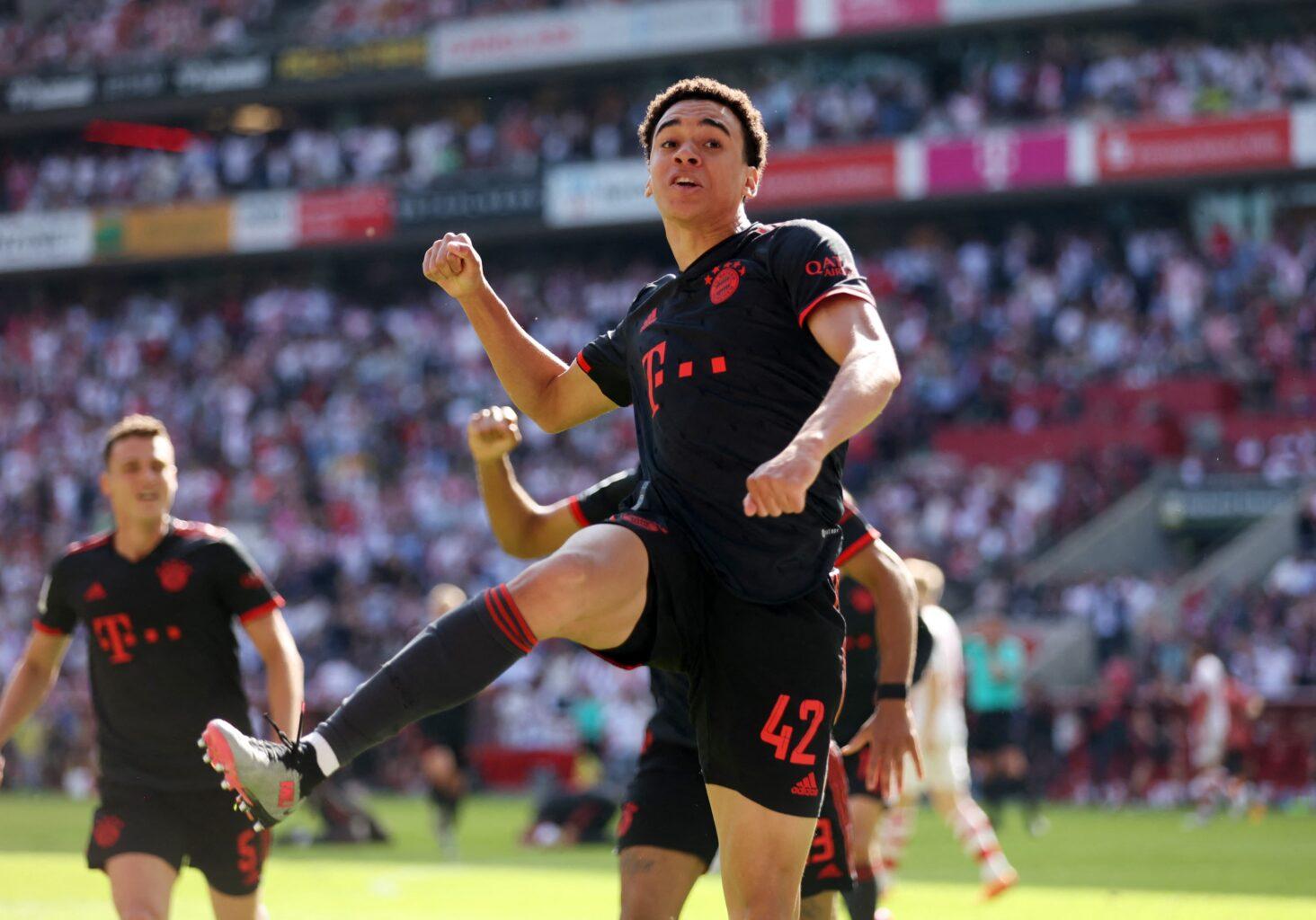 Anyone who has watched Musiala play already knows that if he stays fit he is going to become one of the world's biggest footballers in the coming years. He is a joy to watch on the football pitch and pretty much glides effortlessly in between defenders making it very difficult to mark him. He scored the winning goal in the last MD in the Bundesliga to help Bayern secure yet another league title in a very close battle with long-term rivals Dortmund.
Last season he amassed 12 goals and 10 assists in just 26 starts for Bayern showing his versatility in scoring and assisting at the same time. In MD1, Musiala was easily one of the best players on the pitch providing an assist when Bayern defeated Manchester United in the Allianz Arena in Munich. He is owned by just 9% of managers in UCL Fantasy. With Bayern playing FC Kopenhagen in MD2 he can easily get you a big points haul. He is an easy addition into my Best Differentials for Matchday 2 article.
Robin Gosens, Union Berlin, 5M, TSB: 1%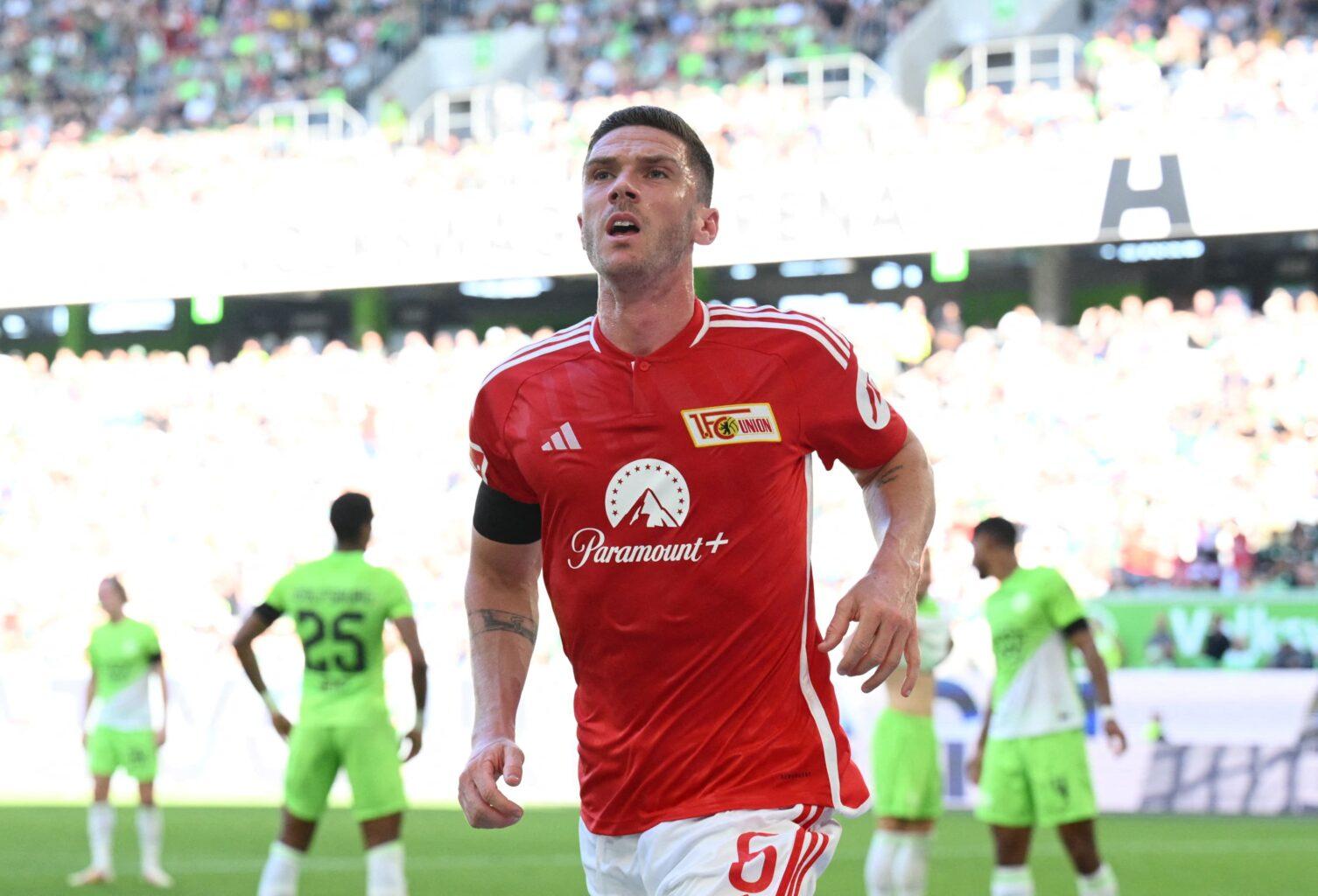 First of all, it is so good to see Gosens playing regular football again after his stint at Inter where he was used sporadically. It is safe to say he was doing a disservice to his talent staying on at Inter. For some of us UCL Fantasy managers who have been playing this game for over 5+ years, Gosens is kind of a UCL Fantasy legend from his time at Atalanta under Gasperini.
Gosens peaked in the 20/21 Serie A season. There he finished with 11 goals and six assists in the whole season playing wingback for Atalanta. He has started off well at his new club Union Berlin. He has scored three goals already in just four starts. I personally think he is a great differential pick at just 1% ownership.
David Raya, Arsenal, 5M, TSB: 2%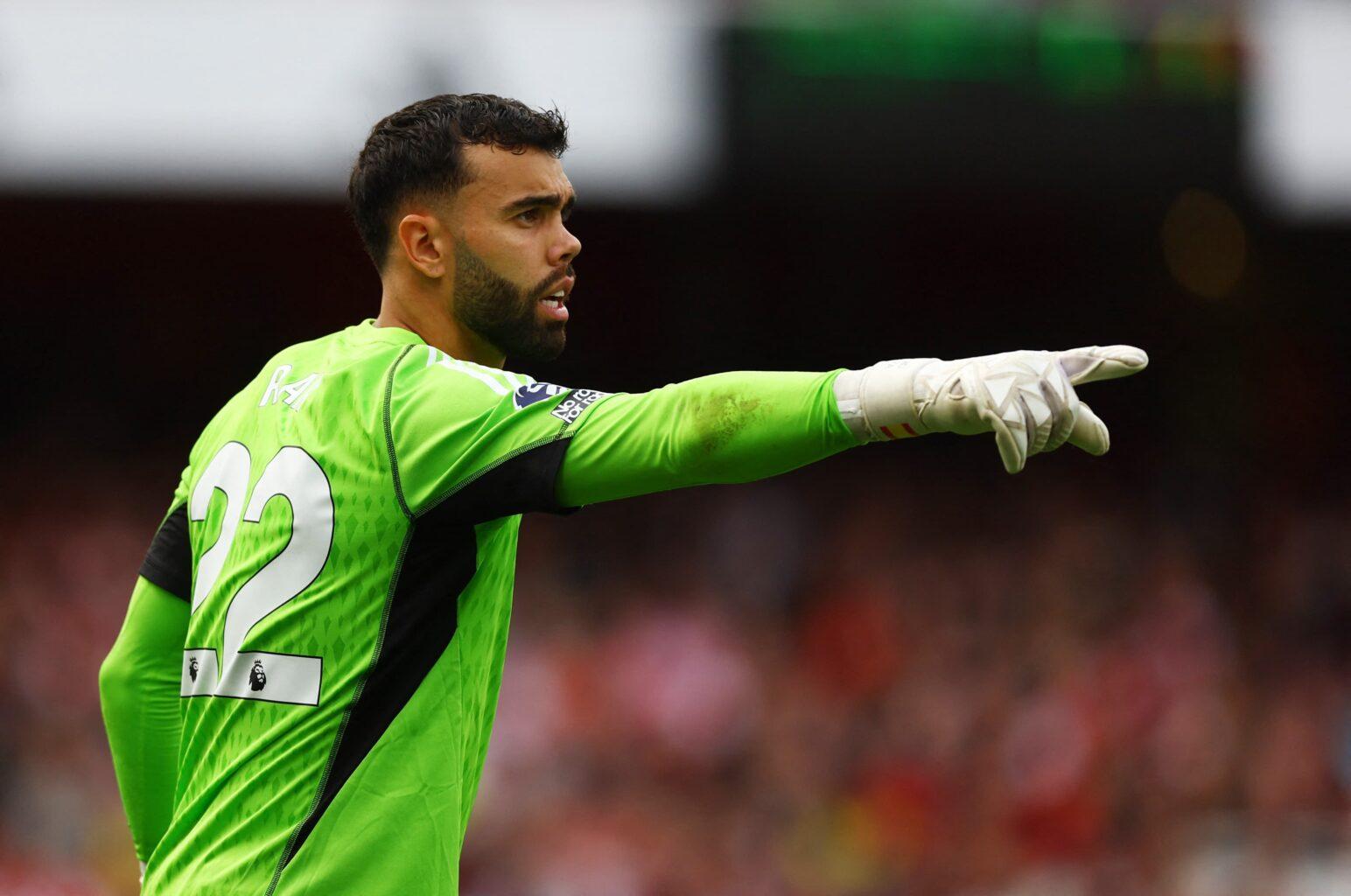 Raya in the last few weeks has started every game for Arsenal. It looks like he has snatched the number one GK spot at the Gunners from Aaron Ramsdale. Raya is a great GK to have given his shot stopping prowess. Some of which we have witnessed during his Brentford days. He has already kept a CS in the two games he has played. He also made some brilliant saves in the recently concluded North London Derby vs. Spurs.
Arsenal are in a great group and are set to play Lens away in MD2. This could be a good game to keep a CS as Lens have looked pretty poor this season after their crazy exploits in Ligue 1 last season. Raya is currently only owned by 2% of UCL Fantasy managers. He could also be a good long-term pick to keep throughout the group stages.
Ciro Immobile, Lazio, 7.5M, TSB: 1%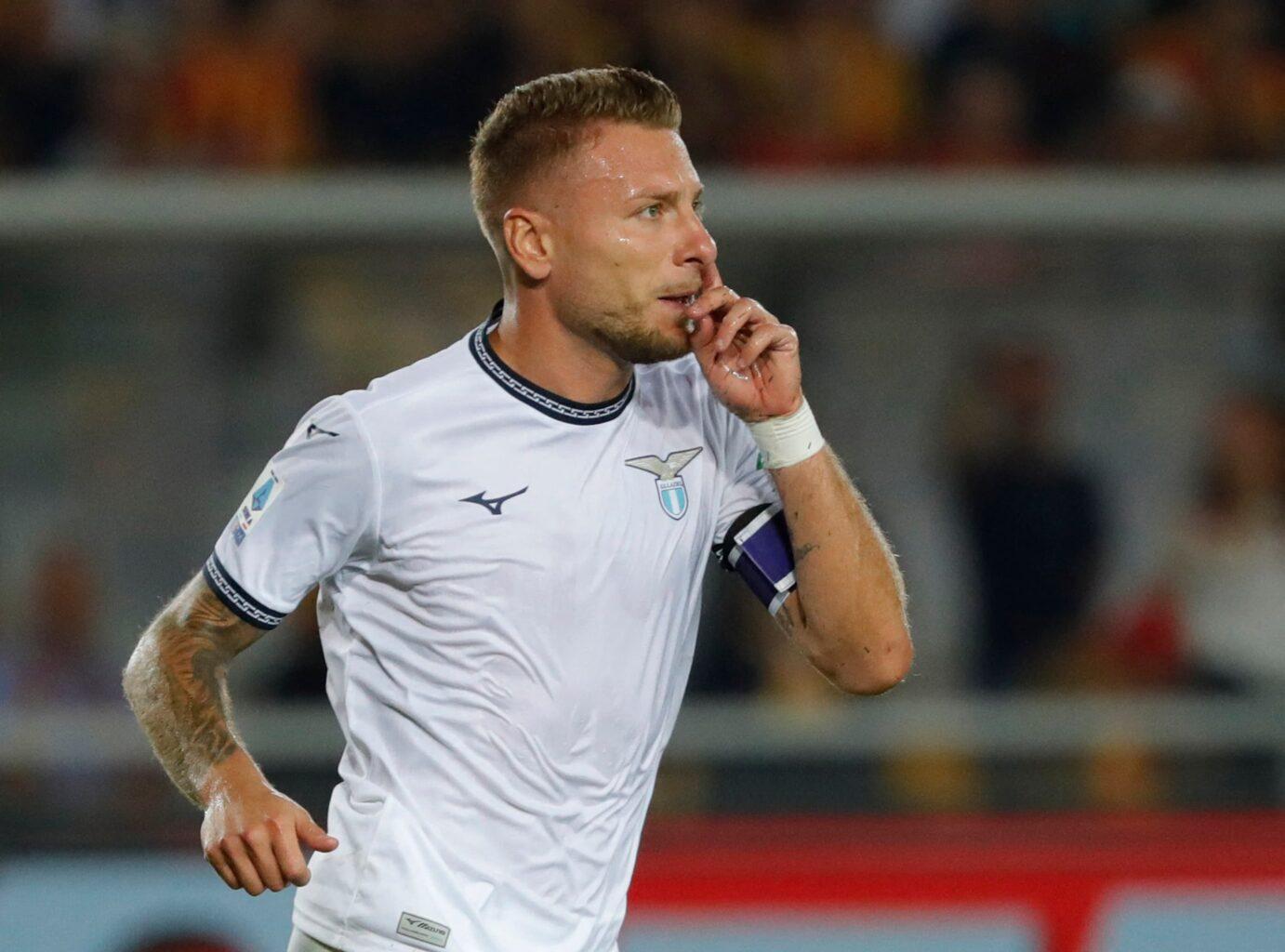 I have always been a big admirer of Ciro Immobile for his consistency in terms of getting goals for every team he plays. Except for last season, which was plagued by injury, Immobile scored 15+ goals in each of the last six seasons.
Immobile is Lazio's talisman. He is also on penalty duties and I believe at just 7.5M he can be a great mid-priced FWD asset moving forward. Lazio play Celtic at home in MD2. I can see Immobile getting a goal or two. He is currently only in 1% of teams and is one of my Uber differentials to look out for in MD2.
Bruno Fernandes, Manchester United, 9.5M, TSB: 5%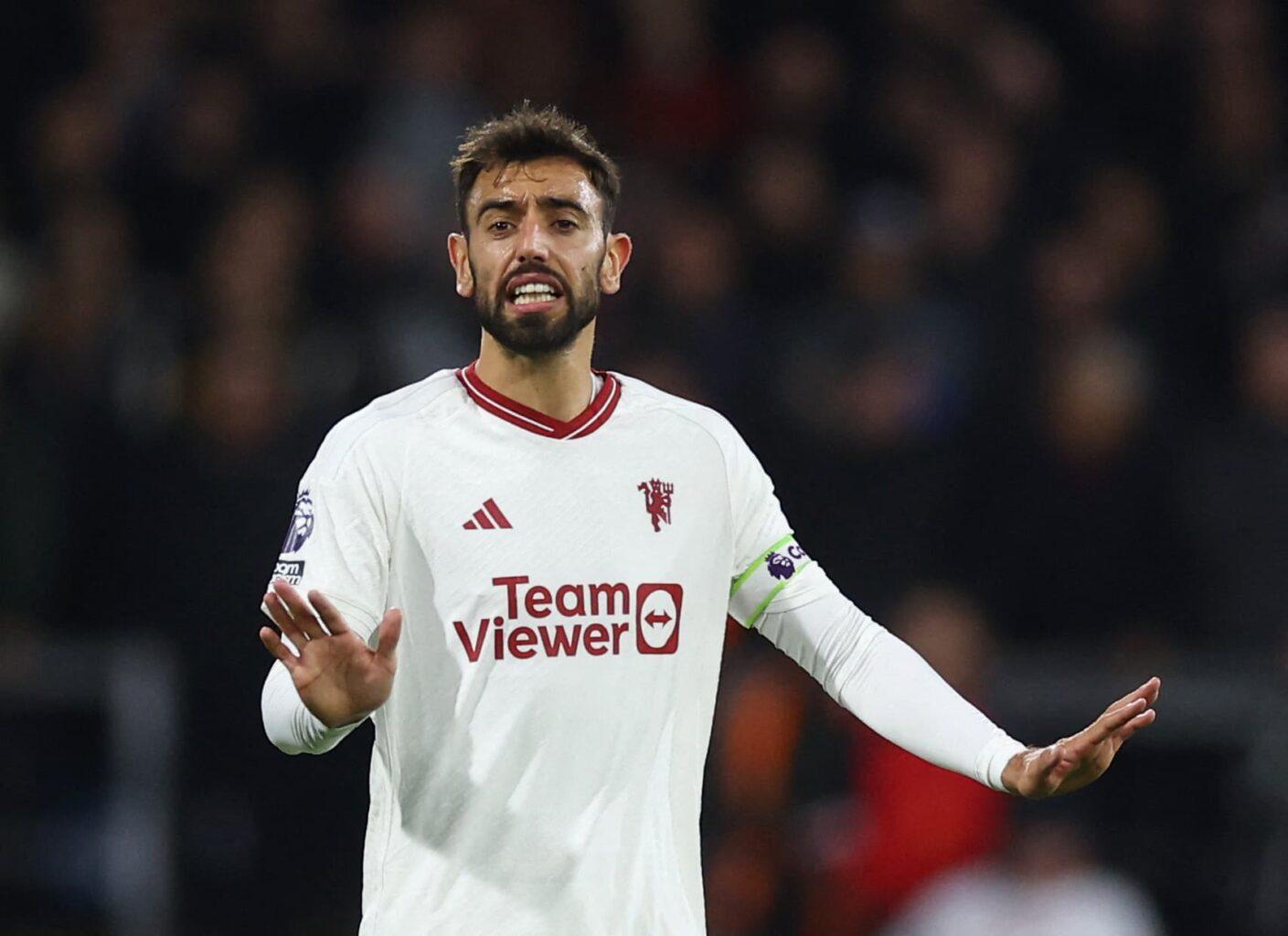 Another player who can be considered essential in their team is Bruno Fernandes at Man United. In the fourth year of his United stint, Bruno has contributed 38 goals and 27 assists in 113 starts. He has also cemented himself as one of their main players. Bruno boasts penalties and set piece duties as well, adding to his goal-scoring and assist-making capabilities. He is central to how United play under Erik Ten Haag.
Man United welcome Galatasaray to Old Trafford in MD2 and it is a great fixture to get some points on board after defeat in Munich in MD1. Galatasaray have failed to win an away game in the Champions League for over 10 years. I think it is a great fixture to own Bruno Fernandes in UCL Fantasy. Currently only owned by a mere 5% Bruno could definitely be the differential you to be looking at to gain OR in MD2 and is an exciting addition to my Best Differentials for Matchday 2.
Kim Min Jae, Bayern Munich, 5M, TSB: 5%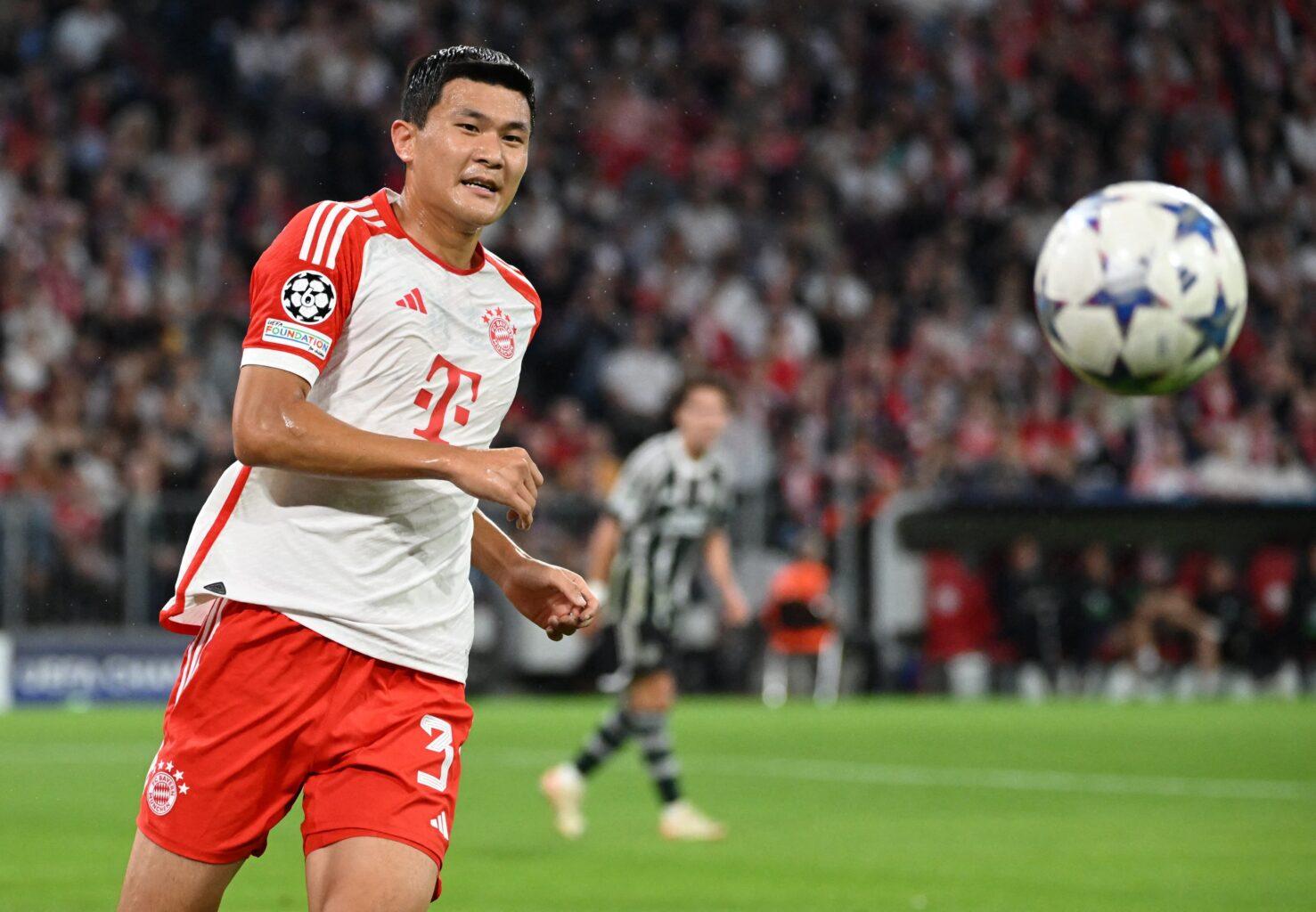 Last year, Kim Min-Jae was one of the unsung heroes for Napoli in defence. He helped them keep many clean sheets and eventually win the Scudetto after 33 years. In the summer Kim deservedly got his big move to one of the biggest clubs in the world in Bayern Munich. He has settled well into life in Munich and has already started five games at CB.
He is the cheapest route to the Bayern defence unless you consider the GK. Kim got seven ball recoveries in MD1 as well. I think if you want a reliable pick who will start week in and week out for a big team like Bayern then Kim is your man. Bayern have a great set of fixtures all the way up to MD5 so Kim is good for the long term. He is only owned by 5% of UCL Fantasy managers and at just a 5M price, I think he is a great differential pickup.
Notable mentions
GK – Ivan Provodel (5M) – 1%, Dmytro Riznyk (4M) – 2%, J Oblak (6M) – 5%.
DEF – Alex Zinchecko (5.5M) – 5%, N Molina (6M) – 2%, D Dalot (5M) – 1%.
MID – P Foden (8M) – 5%, Luis Alberto (6M) – 1%, A Gordon (5.5M) – 2%.
FWD – L Martinez (9M) -8%, T Kubo (5M) – 6%, M Rashford (10M) – 2%.
That's it from me for Matchday 2. If you like my work, please do follow me on Twitter @FplRossoneri for more updates and differential blogs for MD3 and beyond. Also, don't forget to follow @ffcommunity for all the latest articles regarding #UCLFantasy. Last but not least, don't miss the deadline next week, and good luck picking your UCL Fantasy Team for MD2.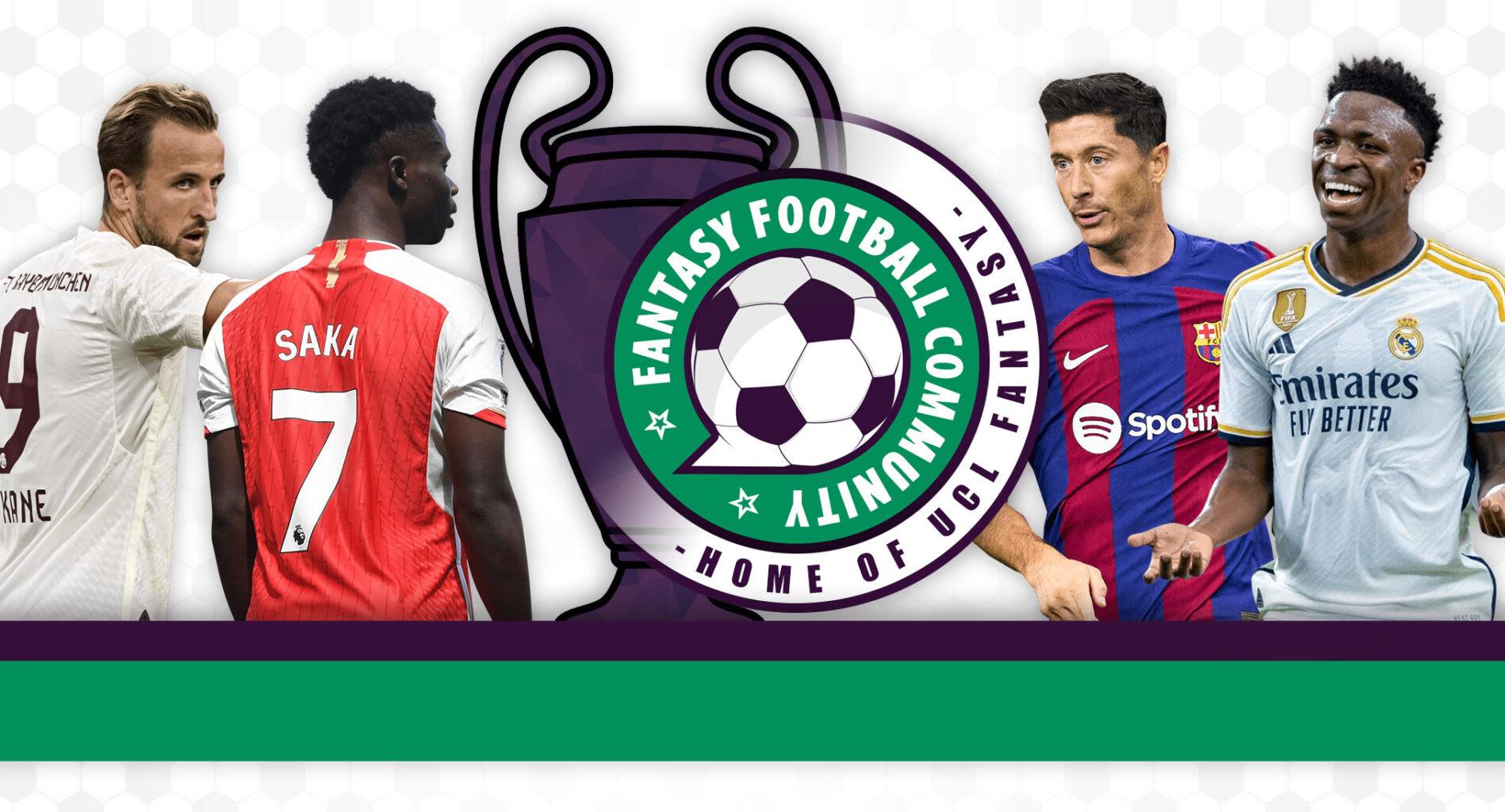 ---
VOTE FOR US HERE! We have been nominated for an award at the upcoming content ceremony. Please vote for us using this article to guide you right here.