Team Reveal: Bench Kulusevski in Gameweek 2?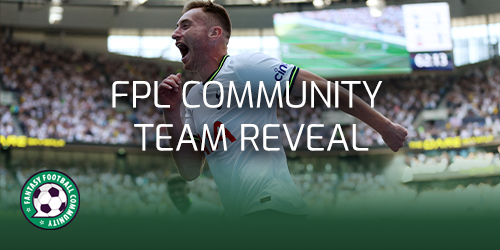 Each Gameweek brings an FPL community team reveal. As a result, that person gives insight into their transfers, captaincy and future plans. Ahead of Gameweek 2, it's the turn of FPL Marc to tell us what he is doing to his team, in this team reveal article.
Firstly, how did Gameweek 1 go?
Really well, thanks. Like many managers, my Gameweek hinged on whether Harry Kane or Erling Haaland was entrusted with the opening weekend. Not only did I choose the latter, but I also tried to cover my Kane-less worries by selecting Dejan Kulusevski in midfield.
Although done for the wrong reasons, the decision paid off. I totalled 80 points and sit at around 250k in the rankings.
Kulusevski and Haaland bagged 13 points, whilst captain Mo Salah brought in 24 more. Additionally, there was success for Gabriel Martinelli (8), Joao Cancelo (7) and Reece James (7).
Secondly, do you like your current squad? Who is a player you'd like to own but don't?
I do like my template-with-a-twist, especially with Leon Bailey as fifth midfielder instead of fourth. That 12th man allows Kulusevski to be benched for Chelsea (a), as will Pedro Neto for his Gameweek 3 trip to Spurs.
Having no Kane or Son Heung-min makes me nervous but the only other two that had me repeatedly checking LiveFPL were Liverpool's Andrew Robertson and Luis Diaz.
Team reveal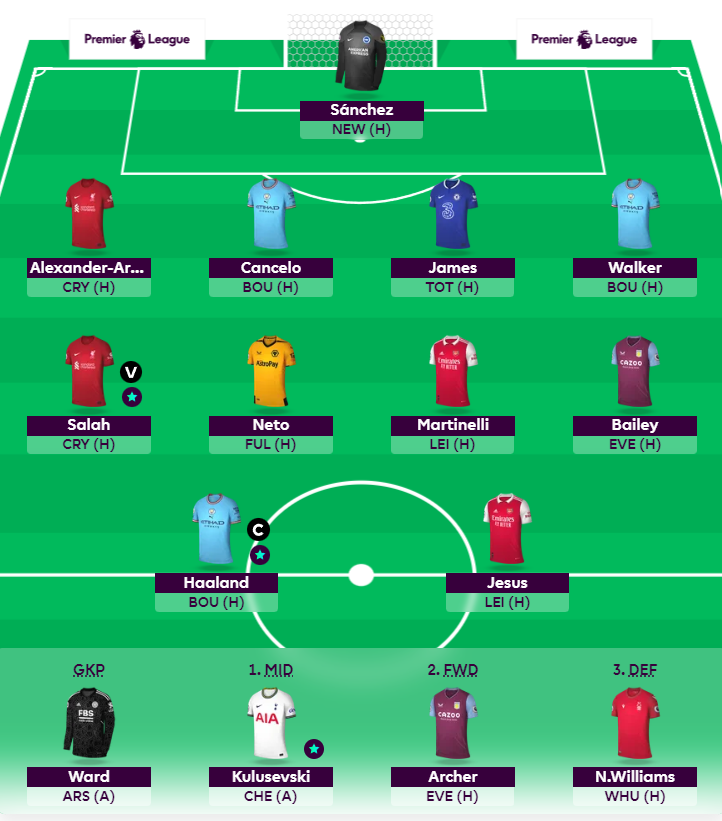 So what are your transfer plans for Gameweek 2 and beyond?
I'm so used to things going wrong in FPL that this early feeling of satisfaction makes me uneasy. Almost like I secretly enjoy complaining.
However, as of now, the plan is to approach Gameweek 3 with two free transfers and £0.5m in the bank. Bailey will likely downgrade to Andreas Pereira, with Neto seemingly the only other name on the chopping block.
I'm looking at perhaps Pascal Gross, Yoane Wissa or some Arsenal defensive coverage. All the midfield price points are currently covered, so there is flexibility to jump onto almost anyone.
And finally, what about captaincy?
As great as Gameweek 1 went, it's actually this upcoming round where the fixtures look outstanding. All 11 of mine are playing at home unless I choose form over fixture by starting Kulusevski over Bailey.
Haaland gets the armband against Bournemouth. Hey, I can't resist – he's a phenomenon. Putting him alongside Kevin De Bruyne should be illegal. Last Sunday was probably the most 'differential' he will ever be in FPL.