Site Post: World Cup Qualifiers 05/10/2017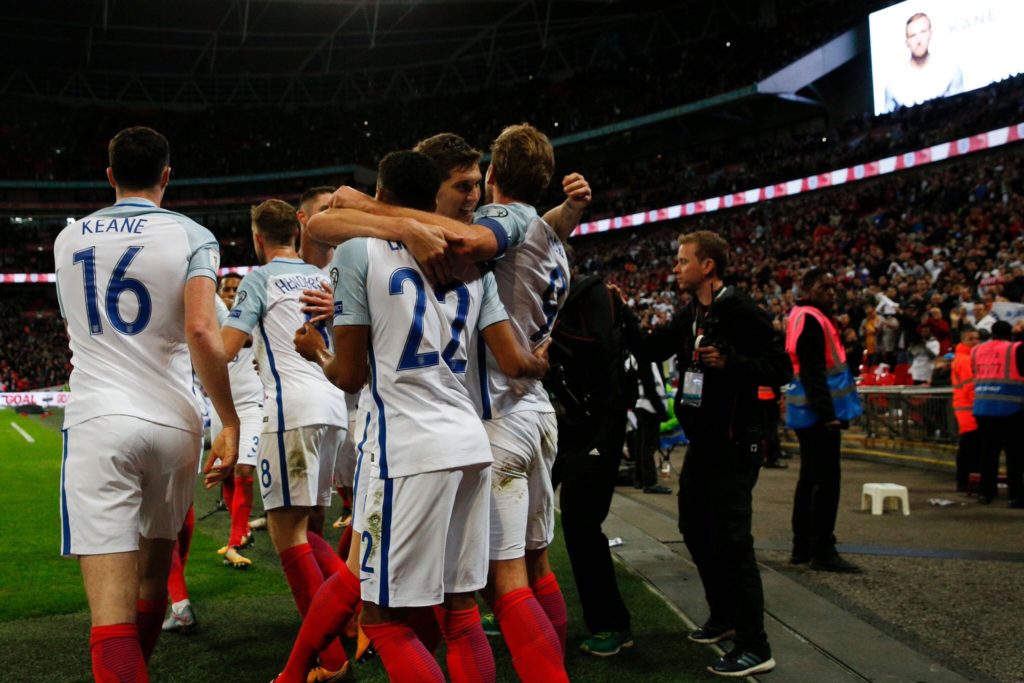 After 3 days of no football, fantasy managers had to show some interest in yesterday's qualifiers.
The big news is that England & Germany secured qualification and Scotland are still in the running!
Come on Scotland

Don't mess this up

I've waited 20 years#SCOSVK pic.twitter.com/kJXqmEsXzd

— FPL Hints (@FPLHints) October 5, 2017
The England match was a snore fest but the the inevitable occurred late on, a Kane goal!
So Harry Kane was captain in real life and also captained himself in Fantasy World Cup. Quadruple points all around.

— FPL Hints (@FPLHints) October 5, 2017
@WILDFNTSY provides a round up of all the FPL assets and @FPL_Fly gives the injury news!
#FPL | INTL GOALS/ASSISTS:

J.King ⚽️⚽️?️
Eriksen ⚽️
Kane ⚽️
Alexis Sánchez ⚽️
Mhkitaryan ?️
McAuley ?️
Walker ?️

— W I L D (@WILDFNTSY) October 6, 2017
https://twitter.com/fpl_fly/status/916032256719847424
Here's the results and a look ahead at today's games.
World Cup Qualifying results & fixtures pic.twitter.com/NA4NjbEN4w

— Fantasy Football Community (@FFCommunity_) October 6, 2017