How I've recovered from a slow start in FPL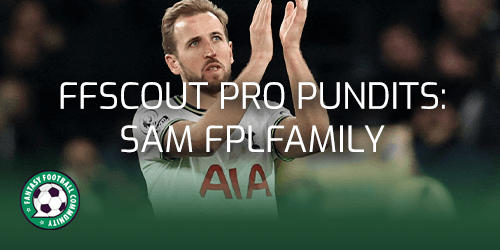 Fantasy Football Scout have a team of Pro Pundits who share their thoughts and guidance throughout the season. In the most recent pundit article FPL Family's Sam looks at what she's learned from her slow start in FPL. She's climbed to 77k from a Gameweek 15 rank of 1.5m.
Fantasy Premier League (FPL) is a game that can bring powerful highs, as well as crushing lows.
The difference between a red and a green arrow isn't just about a change in overall rank or mini-league position. It can also impact the mood of an FPL manager for the days and weeks that follow.
In this article, I discuss the important lessons I've learned from a season that started badly but got much better after the World Cup.
THE SEASON SO FAR: A TOUGH START
The start of 2022/23 was difficult for me.
Every week I would look at my team and think there was so much promise for a great points haul. It was definitely a slow start in FPL. However, week after week, the mountain to climb seemed to grow taller and taller. Even when I did have a consistent run of green arrows between Gameweeks 7 and 10, they were still small rank rises.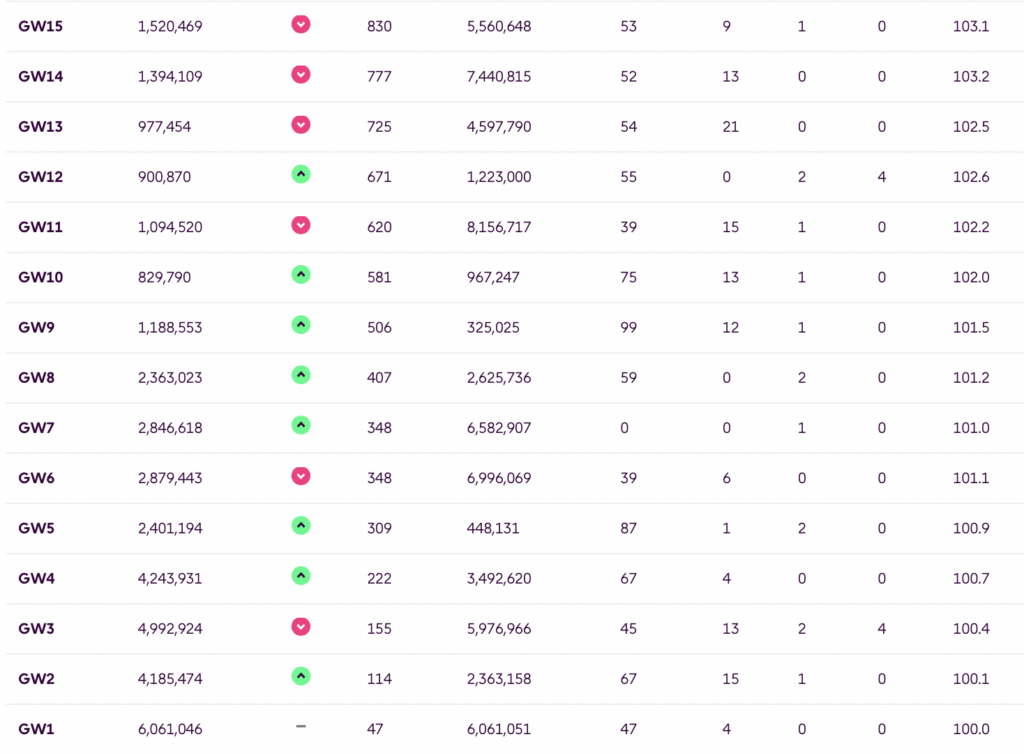 Every time I would get a couple of green arrows in succession, the red that followed would wipe out all of the progress that I had made.
For someone who has played FPL for years and is passionate about the game, this was difficult.
I seemed to have many of the right players but would then fall victim to an unexpected benching, or one of the heavily owned players I didn't have would bang. Each week I would look at my team and compare it to that of my husband or my nine-year-old (who is playing his first season this year!) and wonder what had gone so wrong.
When you are struggling in FPL, it is all too easy to chase the points. Investing in players once a lot of the run has already happened seems commonplace. For me, it also meant I stopped looking at the differentials who could help my rank and started to look at protection and investing in the heavily owned assets that I didn't have in order that they couldn't punish me. However, doing that made my team more template – which isn't a great thing when you are trying to fight your way up mini-league tables.
THE SEASON SO FAR: POST-WORLD CUP RECOVERY
The World Cup and the 'unlimited transfers' window maybe came at the right time for me. That moment changed my season.
You can read the rest of this article here.
Earlier this week Sam also shared her thoughts on how to manage the blank gameweek's. You can read that here.