GAFFR team reveal for Gameweek 30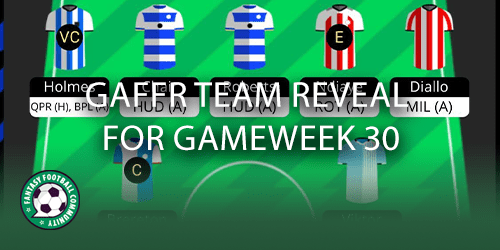 We look at a GAFFR team reveal for Gameweek 30. The new round of Championship fantasy football is approaching. We bring in regular GAFFR manager and content creator @FPLReaction (Louis) to review his Gameweek 29 and look at his team and plans for Gameweek 30.
Looking at a GAFFR team reveal for Gameweek 30 can benefit fantasy managers. Many within the community will be deliberating their plans for captaincy and transfers so seeing the thoughts of another manager may help bring clarity.
Gameweek 29 review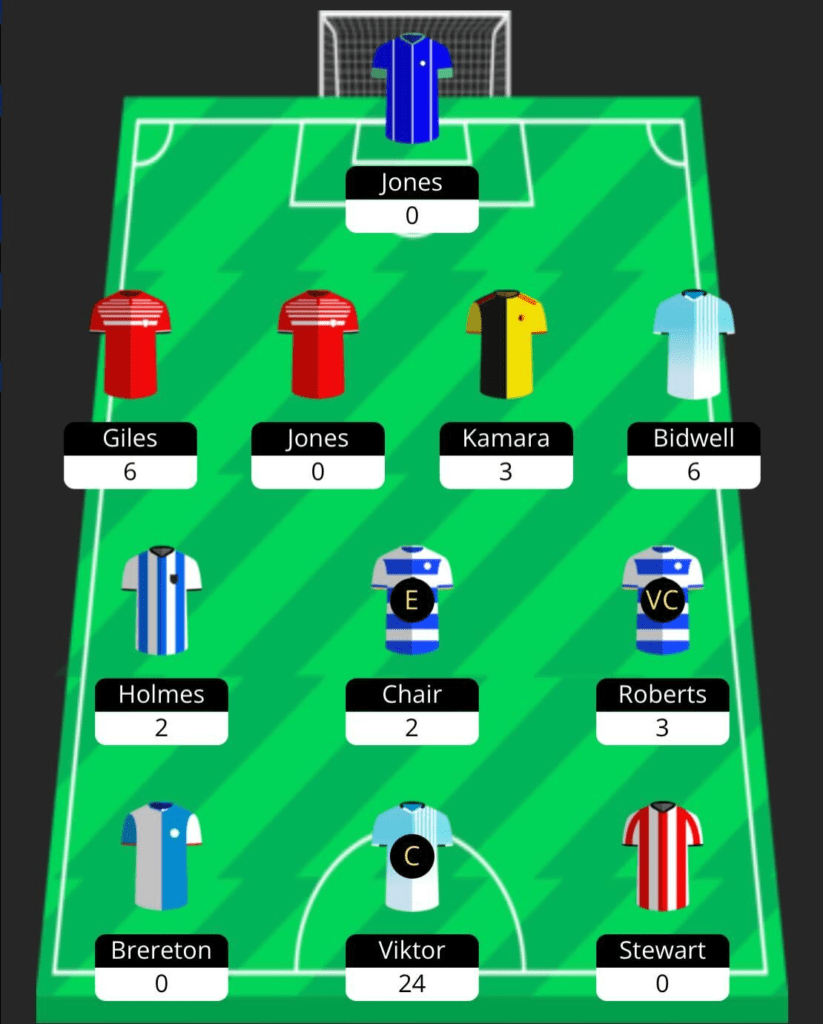 Notes
I hit 46 (minus four) points in Gameweek 29 which was disappointing.
I dropped from 251 to 274 in the world. I thought I could drop but I was hoping players like Akom would stay quiet, but he didn't.
I was very close to risking the main captaincy on QPR midfielder Roberts, so it's a good job I didn't.
QPR continue to disappoint, especially midfielder Chair.
Middlesbrough defender Giles was a good transfer in and I'm much happier I have him in long term now.
Huddersfield midfielder Holmes didn't do much at all but has a double Gameweek ahead.
Overall it was a difficult week, captaincy came good with Coventry striker Viktor but ultimately I stilll lost rank.
Gameweek 30 team reveal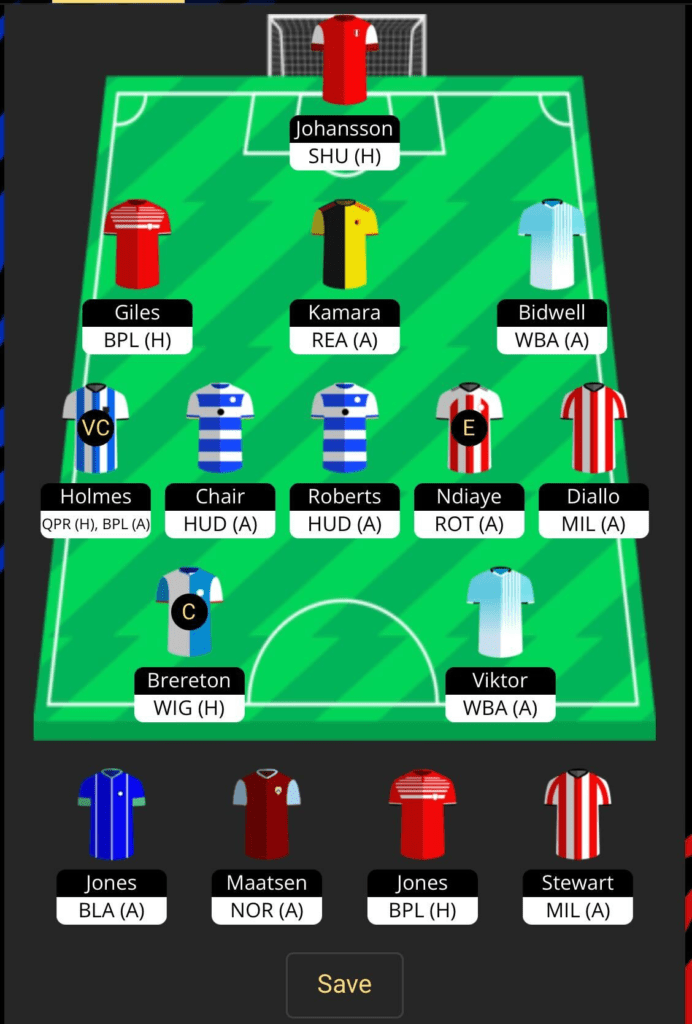 Notes
I'm in a situation where I have a couple of issues to sort out. Sunderland striker Ross Stewart is injured for the rest of the season and Middlesbrough defender Giles does not start matches anymore.
I have decided to go different with captaincy this week. Remember when I said I was going to sell Blackburn striker Brereton? Well, things escalated and he is now my captain. Brereton had great chances last match and does face a poor Wigan, this is definitely his last chance, I think.
Huddersfield midfielder Holmes has the vice captaincy due to his poor opponents and double Gameweek.
It does feel risky not placing a captaincy on either Sheffield United midfielder Ndiaye or Coventry striker Viktor, but let's see how that goes.
My transfer plan is up in the air but my first thought is to both attack the fixtures in front of me whilst also preparing for the big double Gameweek in Gameweek 33. I could finally sell Jones and replace him with Blackpool defender Connolly who has two double Gameweeks ahead. This move will release funds to give me more flexibility moving forward.
I am really hoping the QPR midfielders do well this week and things turn around for them.
Captaincy is absolutely key for my Gameweek.
Good luck everyone.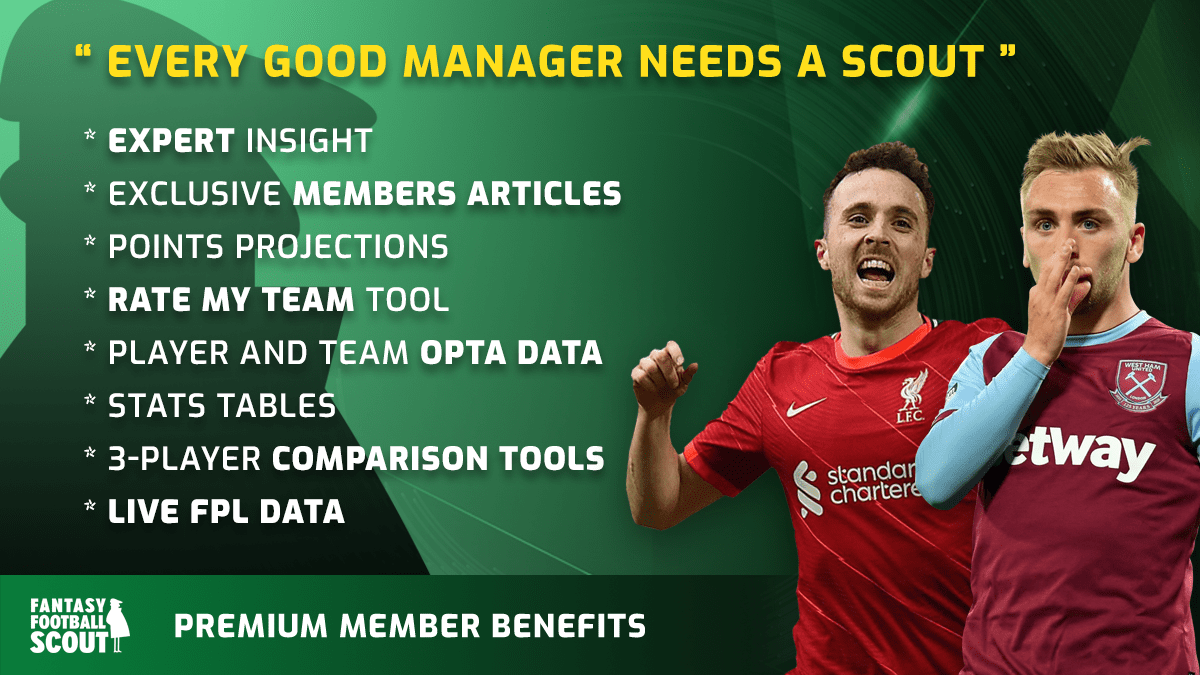 ---
You can stay up to date with all of our most recent GAFFR Championship Fantasy articles right here.