GAFFR: Gameweek 3 targets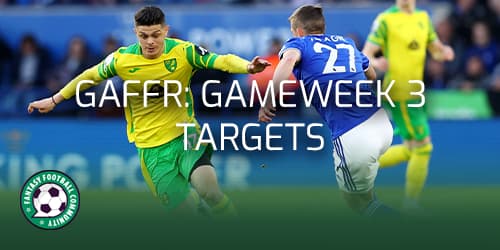 Taking a look at players and teams that could have the potential to have a great gameweek 3 for GAFFR points. Looking at fixtures and both player and team performances in gameweek 2 to see if they showed us enough to be considered.
With gameweek 3 just around the corner it could be important for GAFFR managers to see which players and teams passed the eye test, had great stats in the previous game week or assets that have a great game week ahead in terms of fixture. This could help managers decide where they use their transfer or who they select for captaincies.

Andreas Weimann-Bristol City
Bristol City have had a torrid start to the season losing to both Hull and Sunderland in the first two gameweeks. Although that is the case it hasn't stopped Weimann from performing well in GAFFR. The striker has already took a price rise from £8.5m to £8.6m and this is justified in his form.
After hitting 10 points in gameweek 1 and 11 in gameweek 2 Weimann continues his great form from last season. With an upcoming fixture against the newly promoted Wigan away from home the forward not only becomes a great option but even a captaincy consideration.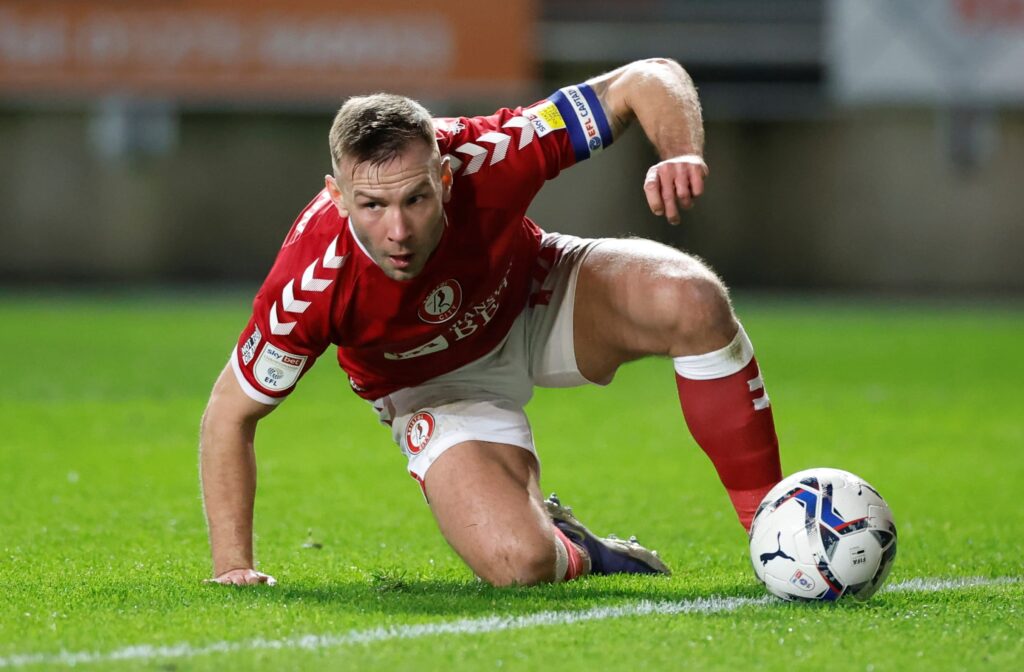 Viktor-Coventry
After issues with the pitch resulting in the cancellation of the Coventry match in gameweek 2 Coventry will be raring to go. After a nice long rest £8m striker Viktor will likely have the freshness to perform even better.
Viktor started his GAFFR season successfully. In gameweek 1 he hit 11 points with his goal and bonus points. With a fixture up against Millwall next who conceded two goals to Sheffield United in gameweek 1, Viktor has a great chance at securing more points.
James Bree-Luton
£6m defender James Bree became a GAFFR favourite last season. Whilst Luton were having a fantastic 21/22 campaign the attacking defender managed to rack up one goal and six assists. In gameweek 2 Bree struggled to come away with anything against one of the promotion favourites Burnley.
GAFFR managers will do well to remember what the defender is capable of though. In gameweek 1 against lesser opposition Bree hit double digit points against Birmingham, his clean sheet points and bonus helped him return 10 points. A fixture against Preston at home could mean Bree has the potential to repeat his gameweek 1 performance.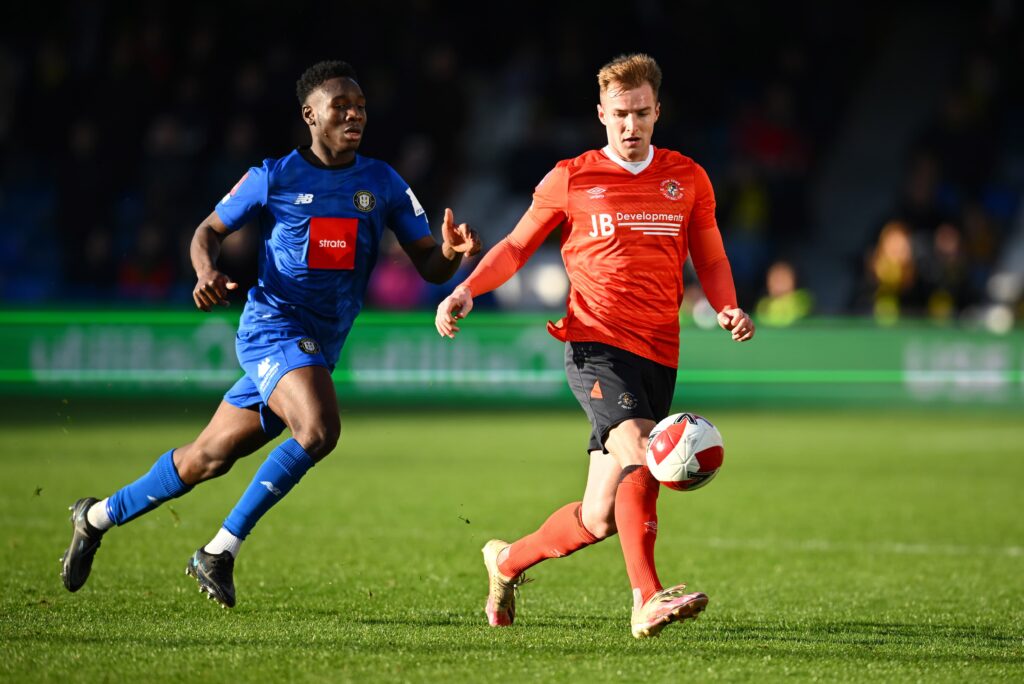 Rashica-Norwich
Norwich have started the season surprisingly poor in terms of results. After a loss and a draw in the first two gameweeks there's been a real struggle to get a win against teams GAFFR fans would have expected them to produce good results in.
Amongst their struggles £9.5m midfielder Rashica has stood out. Although quiet in gameweek 1 he managed a double digit haul of 10 points from his assist and bonus points in gameweek 2. The Kosovo international also came away with four key passes and a shot on target. With Hull away next Norwich will be looking to get back on track and Rashica has the potenial to contribute to that.
Josh Tymon-Stoke
Stoke came into the season with question marks as always. Stoke have the ability to finish near the bottom or the top of the table so can be really unpredictable. This is shown in the fact they have lost one and won one.
Attacking defender £5.6m Josh Tymon has already took a £0.1m price rise and that could rise even more. He managed an incredible gameweek 2 in GAFFR with his 16 points. Those points consisted of assists and bonus points. With a faceoff against struggling Huddersfield next the well priced defender becomes a great target for managers.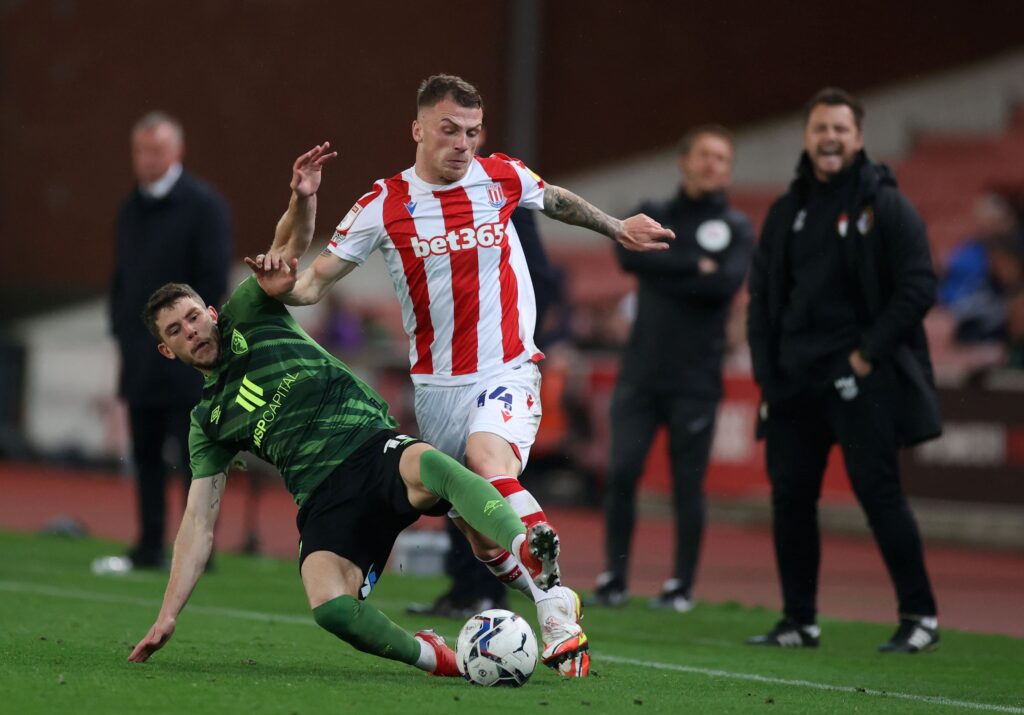 ---
Looking to catch up on all of the key events in GAFFR gameweek 2? Check out the gameweek 2 key takeaways article here.