@FPL_ElStatto FPL team reveal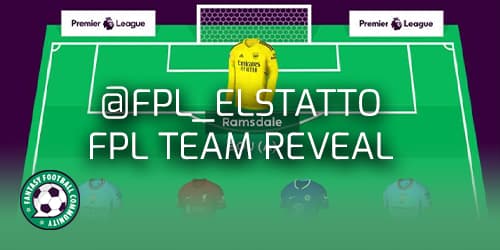 Were back with another team reveal from the FPL community. This time @FPL_ElStatto on Twitter comes in to show the readers his likely team going into gameweek 3. He shares his thoughts on transfers, captaincies and any other decisions he has to make for the gameweek ahead.
Looking at other experienced FPL managers teams going into any given gameweek can be really insightful for other FPL managers. Sometimes we can get so wrapped up into our own way of thinking. Seeing other managers method of thinking can sometimes bring clarity to our own decisions.
Team Reveal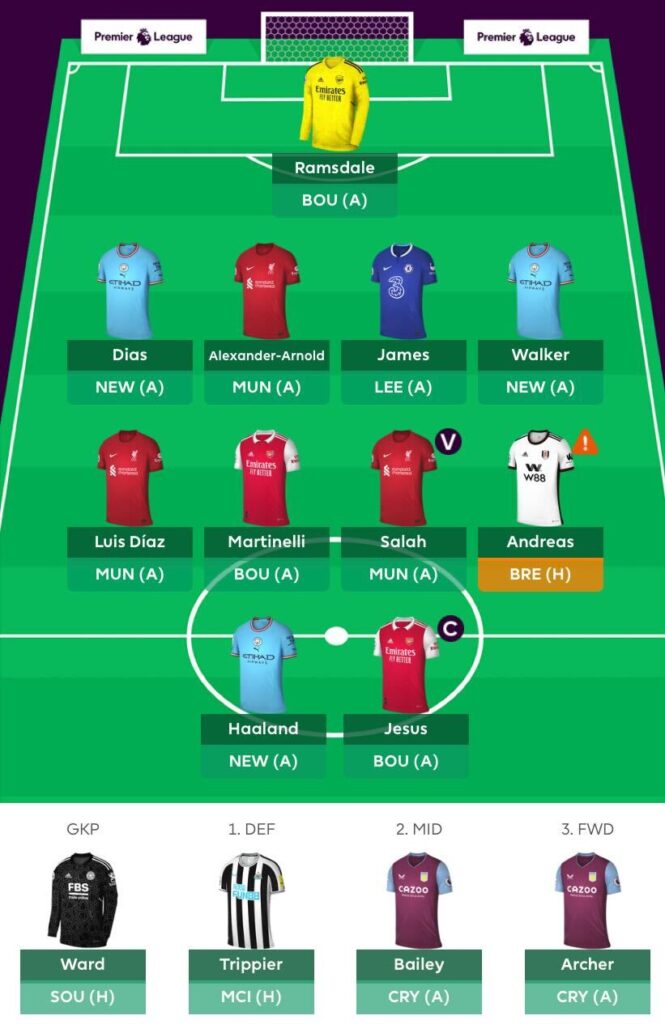 Defence
This is my first switch in formation this season with Trippier at home to Manchester City dropping out for Andreas. I'll be hoping for a Man City clean sheet win with my double city defence. I'm hoping to make it three returns in a row.
Trent and James both have good away fixtures. This means the clean sheets and attacking returns are possible this week.
Midfield
In midfield my players have all returned over one of the weeks so there is no reason to switch them this week.
Salah vs Manchester United is tempting for captaincy given his opponents poor form. However I feel this week is going to be a bigger spread on captain picks so will go elsewhere this week. Andreas in for his first start, anything more than two points will be a bonus for me this week.
Forwards
Up top I've decided to go Jesus as captain. He's in good form and Bournemouth were undone easily against Man City. They are at home this week but an early Arsenal goal could see them concede two or three.
I was a bit disappointed with Haaland only getting an assist from four goals scored at the weekend, but he's involved and looking good. They are up against Newcastle who haven't conceded yet either but one things for sure it won't be a boring 0-0.
---
If you'd like to see some of the best differentials for gameweek 3, take a look here.