FPL Draft Gameweek 2 review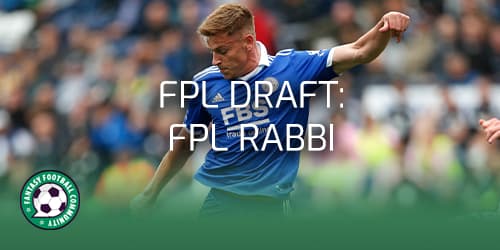 FPL Rabbi has been playing the draft version of the game for many seasons. This year he is talking us through his plans and decision makings. Here he talks through his thoughts and plans for FPL Draft Gameweek 3.
After I had won my Gameweek 1 match I turned to the transfer market to try and adjust some mistakes from draft night. There were a couple of players who I was keen to move on, and others I wanted to try and invest in.
Gameweek 2: Waivers and Free Agency
First off was Michael Olise (£5.5m). Olise failed to play in Gameweek 1 and made it on to the pitch for just two minutes in Gameweek 2. The Palace midfielder made way in the waivers for Andreas Pereira (£4.5m).
Then I went ahead and offloaded Timo Werner (£7.9m) who now plays for RB Leipzig and Wolves' Jonny for Leicester's Patson Daka (£5.9m) and Timothy Castagne (£4.5m) in free agency. Whilst these aren't the best options, they are decent enough for the bench.
Gameweek 2 review
Gameweek 2 didn't go as I had hoped. I had only three returns. One of the players who returned was Jose Sá who saved a penalty kick. However, this was bitter sweet as the kick was taken by my striker, Aleksandar Mitrović (£6.6m).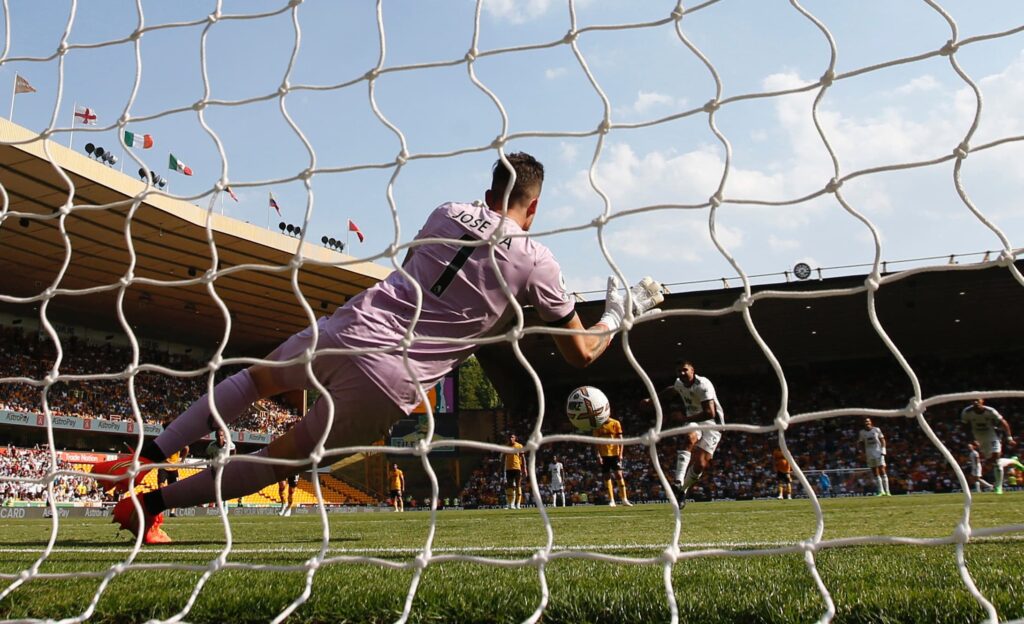 James Maddison (£8.0m) and Jesse Lingard (£6.0m) were the only other two players who returned for me. I also had Marc Cucurella (£5.0m) who frustratingly I left on my bench for his tie against Spurs in Gameweek 2.
A measly 38 points was not what I was expecting ahead of the start of the Gameweek. I also ended the Gameweek with three yellow flags. Matt Cash (£4.9m), Philippe Coutinho (£6.9m) and Andreas all picked injuries and are therefore doubts ahead of the Gameweek 3 deadline.
My opponent in Gameweek 2 had just a bit more luck than me with Gomez coming in as a sub to save him from Lisandro Martínez coming on from the bench with -1. Had the -1 appearance happened we would have drawn this match. This is an ultra rare result in head-to-head draft league.
Add to that a brace from Rodrigo (£6.1m) in 45 minutes after Patrick Bamford (£7.4m)had come off injured and a last gasp minute goal from Harry Kane (£11.4m), and you may start to understand how unlucky it was to lose this match.
At least it if you are going to lose it is better to do so in the first few Gameweeks of the season. This is because the transfer window is still open and every week new players come into the league. Making picking up new, good FPL options easier than later on in the season.
Overall league position
I currently sit in sixth in the league. This means I get to pick fifth in the waiver list. At the moment I'm looking at Nottingham Forest's new signing Emmanuel Dennis (£6.0m). Forest's new signing from Watford is a player I really rate.
The second player I'm looking at is Harvey Barnes (£6.9m) who's back. He will also probably go under the radar as he hasn't played so far this season.
My rival in Gameweek 3 is yet to register a win, even though he has a strong team. He owns the likes of Kevin de Bruyne (£12.0m), Raheem Sterling (£10.0m)n and Kyle Walker (£5.1m). So if Man City and Chelsea run riot against Newcastle and Leeds I might be in trouble.
See you guys next week!
---
For more content for the Draft versions of the game click here.