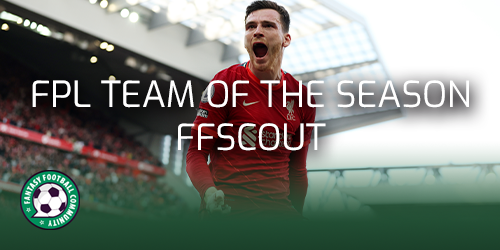 At the end of every season Fantasy Football Scout ask their members to vote for their FPL Team of the Season. They have released their final team of the season.
Over 20,000 votes were cast in total. Which, even allowing for the multiple votes permitted per person, was still an excellent response.
Seven players made it into the XI from the initial position-by-position polls, with the run-off vote the decider for the other four spots. This includes one goalkeeper, three defenders, two midfielders and one forward; the minimum for each position in FPL.
TEAM OF THE SEASON – GOALKEEPER VOTE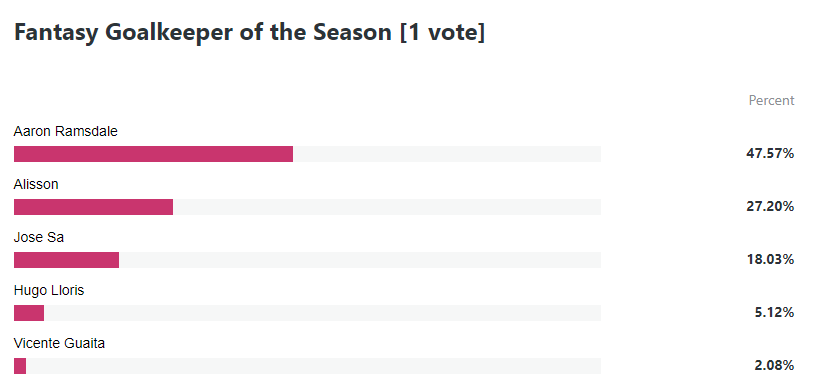 Aaron Ramsdale was the comfortable victor in our goalkeepers' poll. He canvassed not far off half the vote.
A total of 12 clean sheets in 34 starts was only bettered by those representing the top four. While just Alisson could beat him for bonus (14) across the season.
The former Sheffield United man did it all from a starting price of just £4.5m, too.
Ten successive blanks meant that the season ended on a slightly sour note. However, Ramsdale still ended with a very respectable 4.0 points per match.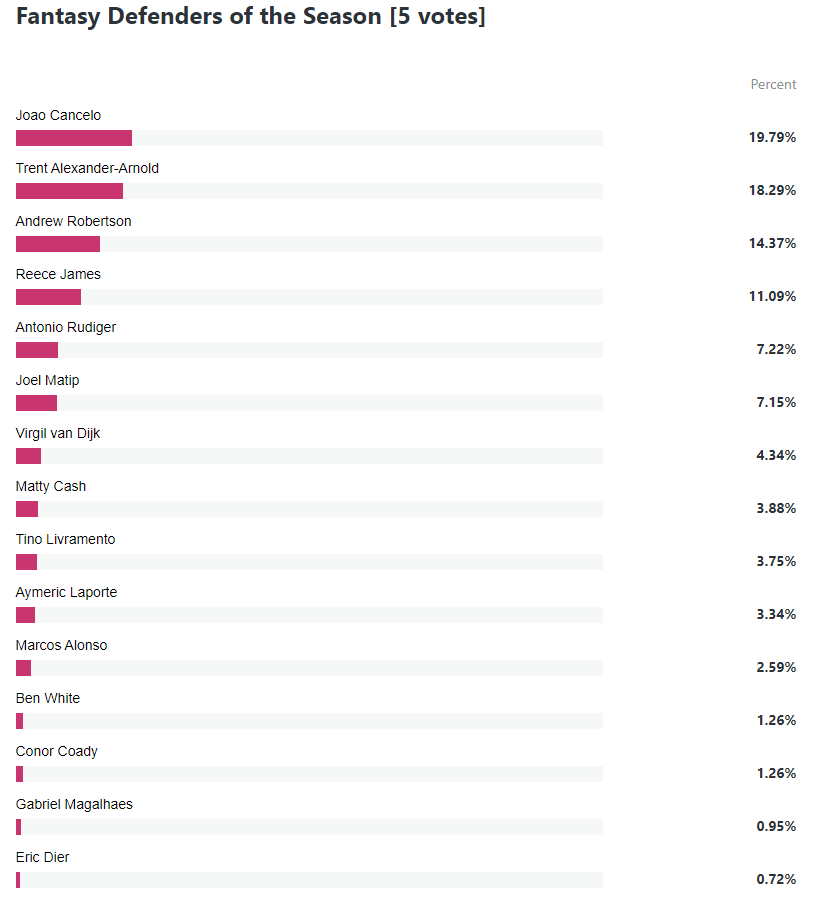 The three players who scored the most points among FPL defenders, cruised into our end-of-year XI. They were Joao Cancelo, Trent Alexander-Arnold and Andrew Robertson.
Outside of Ben Chilwell, who made just seven appearances, these three full-backs had the best points-per-match averages (5.6, 6.5 and 6.4) of any FPL defender…
Read the rest of the article here.