Best FPL defenders 2021/22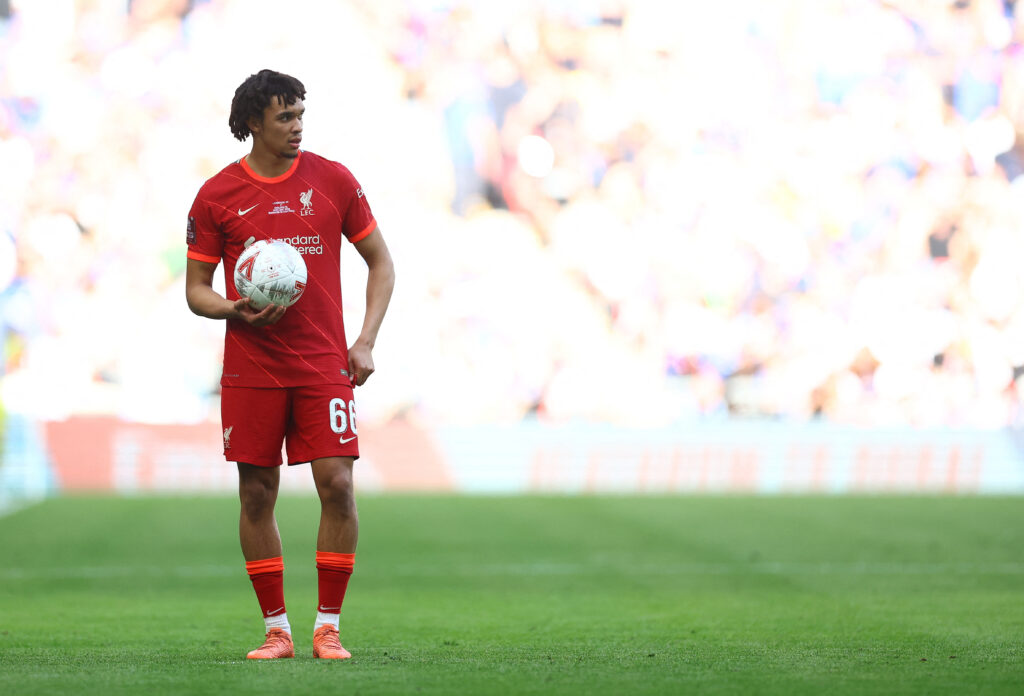 Now that the 2021/22 season is finalised we take a look at the best FPL defenders over the course of the 2021/22 season. We look at who scored the most points, who had the most clean sheets and who had the most attacking returns.
With the 2021/22 season having finished this weekend, FPL managers will reflect on the season. Understanding who were the best FPL assets from the previous season will be key for FPL managers when they turn their attention to the 2022/23 season.
Top Points Scoring Defenders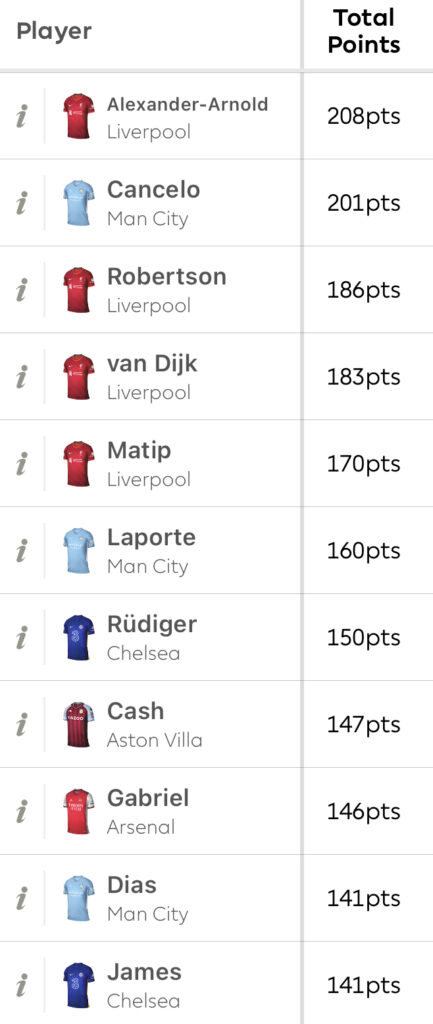 Trent Alexander-Arnold was the top points scorer of the FPL defenders this season. Only two FPL managers, Alexander-Arnold and Joao Cancelo scored over 200 points this season.
Liverpool's four key defenders from eh 2021/22 season all made it in to the top five FPL defenders for points. Three Man City defenders were in the top 10 for defenders point totals.
Alongside them two Chelsea defenders, Antonio Rudiger and Reece James made the top 10. In addition to Arsenal's Gabriel and Aston Villa's Matt Cash.
Clean Sheet returns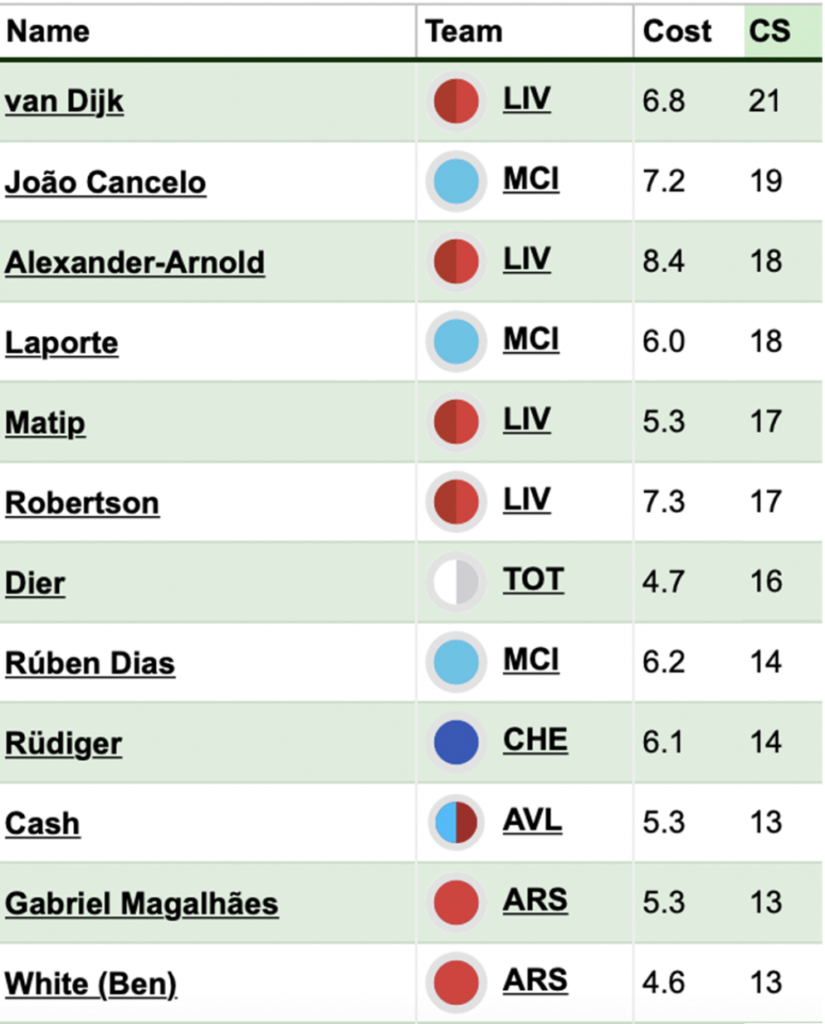 Liverpool's Virgil Van Dijk kept the most clean sheets amongst defenders this season with 21. His Liverpool team-mates Alexander-Arnold, Matip and Robertson also all finished in the top five. Manchester City had three players in the top ten defenders for clean sheets this season. Cancelo managed 19, Laporte 18 and Dias 14.
Arsenal's White and Gabriel had 13 clean sheets each this season, level with Villa's Matt Cash. Chelsea's departing Antonio Rudiger returned 14 clean sheets this season. Tottenham's Eric Dier's clean sheet against Norwich on the final day of the season meant that he recorded 16 clean sheets this year.
Attacking Returns
Three defenders finished the FPL season with 14 attacking returns each. Liverpool's Alexander-Arnold and Robertson as well as Chelsea's Reece James. Man City's Cancelo had 12 attacking returns over the course of the season with Alonso on nine returns.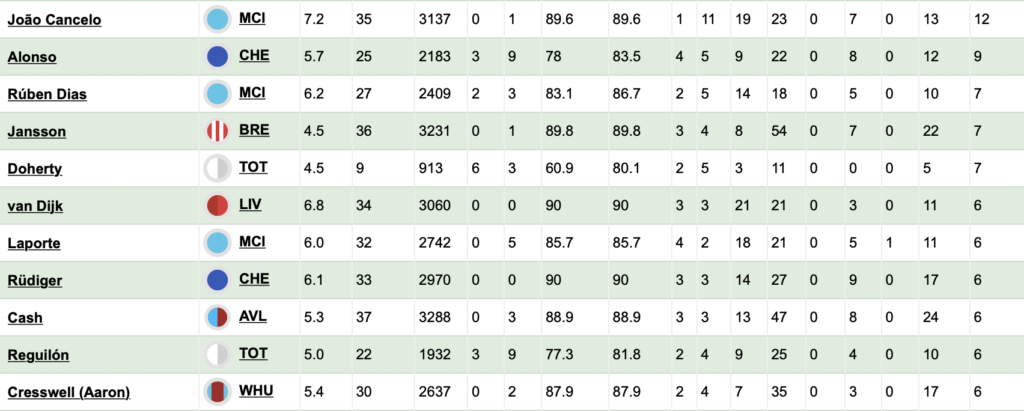 Overall
During the course of the season with multiple defenders from both Man City and Liverpool making the top ten for points, attacking returns and clean sheets it was worth doubling up. There were some good budget options such as the likes of Dier, as well as Tino Livramento, who could be useful for FPL managers in creating a double up next season.
---
A complete look at all the goals, assists, clean sheets and bonus points from Gameweek 38.