FPL price changes during the World Cup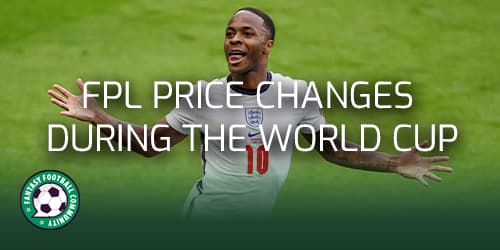 Fantasy Premier League announced what will happen with FPL price changes during the unlimited transfer window earlier this week. Over on Fantasy Football Scout FPL Marc has taken a look at what the rules mean for FPL managers.
After this weekend's round of Gameweek 16 fixtures, Fantasy Premier League (FPL) will be taking a six-week break whilst the World Cup takes place.
We've known since this summer's 2022/23 game launch that managers will receive an unlimited number of free transfers during this period. Essentially a third Wildcard, without the name. FPL's official site has now answered more questions on the specifics of this.
Here we round up what they said in an FPL 'FAQ'.
---
WILL PLAYER PRICES RISE AND FALL DURING THE WORLD CUP?
No, they will not. Player prices will be frozen between Sunday 13 November and Monday 26 December.
---
WHAT IS THE DATE OF THE FINAL PRICE CHANGES?
The Gameweek 16 deadline is at 11:00 GMT on Saturday 12 November, so any last-minute transfers made in the morning could lead to price changes that night. However, after that, player prices will be frozen until the Gameweek 17 deadline at 11:00 GMT on Monday 26 December.
From this festive resumption, transfers will begin contributing to price changes again.
---
WILL TRANSFERS MADE DURING THE WORLD CUP COST ME ANY POINTS?
No, all transfers made between the Gameweek 16 and…. [To read the rest of this article click here]
---
For more on the World Cup check out our World Cup page.