FPL Gameweek 38 Tips: Last Minute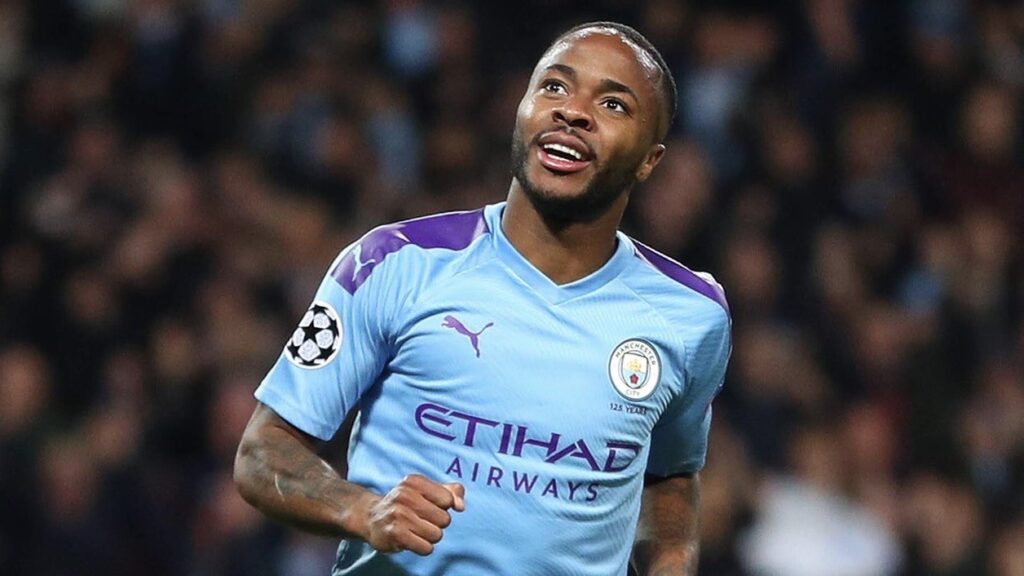 Ahead of the final round of games, the community return with their FPL Gameweek 38 tips.
It could be an unpredictable week and with Free Hit chips active, there's lots of transfer activity.
---
Spurs
Spurs assets are popular on the agenda, given their form and upcoming fixture. Choosing between Kane and Son can be tough, but Bakar makes sense of it all with some interesting underlying statistics. Kane edges it.
For those looking at Spurs assets for GW38+:

Kane vs Son (post restart)

Minutes per shots in the box: ∼51 vs ∼60
Minutes per big chance: ∼80 vs ∼329
FPL points: 45 vs 45

Kane's underlying numbers are much better hence I think he's the one to have if I had to pick one#FPL

— AbuBakar Siddiq (@BigManBakar) July 20, 2020
---
Form
Home and away form is also worth considering when we look at the best assets to select this week. Adam Hopcroft studies the data from the last four matches: David Silva and Bruno Fernandes sit top for home and away respectively.
Appealing away matches

Palace v Spurs
Leics v Utd
New v Liv

Last 4 away matches

?Fernandes – 9, 15, 14, 6 = 44 ?
⚪️Son – 13, 6, 1, 8 = 28
?Salah – 2, 2, 18, 2 = 24
⚪️Kane – 2, 7, 2, 12 = 23
?Martial – 2, 3, 6, 8 = 19
?Rashford – 2, 2, 2, 12 =18
?Mane – 2, 3, 2, 8 = 15

— Adam Hopcroft (@ahopcroft13) July 21, 2020
---
City
Choosing three Manchester City assets that start is going to be a huge challenge, but the Pep Roulette Matrix has been updated for the FPL Gameweek 38 tips. David Silva looks most assured of a start, with Riyad Mahrez and Raheem Sterling also fancied.
? The #PepRouletteMatrix Reloaded ?

? GW37+ update complete ✅

? Full squad included ✅

❤️ GW38+ Ready ✅

1️⃣2️⃣3️⃣ Which 3 would you choose v Norwich?@OfficialFPL #FPL #GW38+ ??❤️ https://t.co/PaY7CqFBat pic.twitter.com/ucnnFLWJL7

— Legomané (@Legomane_FPL) July 21, 2020
---
Free Hit
There's been an all-star cast for the FPL Surgery podcast over the last week, with two very special episodes. Up first, FPL General and Price Abdullah Bin Mosaad joined the panel and then Lateriser swooped in for the second episode. There's plenty of free hit discussion.
180th EPISODE OF THE #FPL SURGERY PODCAST!

A very special edition as @jamesdrewery is joined by 3 top 1k finisher @fplGeneral & none other than the owner of Sheffield United + 2 top 200 finisher @Saudi49er https://t.co/chKYEjEqNrhttps://t.co/lCWolQsSk2#upthepod #gw38

— FPL Surgery (@FPLSurgery) July 21, 2020
181st EPISODE OF THE #FPL SURGERY PODCAST!

This week's guest @LateRiser12 is currently 26th in the world!!!

He has 5 top 20k finishes in FPL, with 2 in the top 200 with his best being 77th.

Listen in as we go over who to get in for #GW38https://t.co/7xKk8vlI84#upthepod pic.twitter.com/vmtvbjwcTw

— FPL Surgery (@FPLSurgery) July 24, 2020
---
Captains
Captaincy this week could quite literally make or break your season right now. It's a huge decision to be made, with Raheem Sterling sitting as the most fancied right now. Joe and David crunch the numbers and options in the latest Scout video.
We're back with the final captaincy video of the season #FPL@FFScout_Joe and @DavidMunday815 are here to discuss all the best options going into Gameweek 38+

Is Sterling the only option ? Find out now ?

? ? https://t.co/jVJ4fnLNym pic.twitter.com/VGvoYr8DTm

— Fantasy Football Scout (@FFScout) July 22, 2020
---
Differential
FPL Corf brings back the popular thoughts thread ahead of the deadline. Among the topics is differential central with a couple of options to consider. One of them is a Manchester City midfielder which could provide a huge rank boost.
? My GW38 Thoughts

? Hot Property
©️ Captaincy
? Differential Central
❎ Avoid
❔ Something to Consider
? GW37 Takeaway
? FH38 Reading

My musings ahead of the final GW of the season! Ideal reading on a toilet break! ?

♥️/♻️ Appreciated as always#FPL @FplWolfpack pic.twitter.com/FT2HkUrSjS

— FPL Corf ??????? (@CorfFpl) July 22, 2020
---
Punts
Any transfers left for the final week will essentially provide us with a one week punt. Those punts provide the basis of the final week deliberations on the Who Got The Assist? podcast. The panel also answer your listener questions.
WGTA Pod 115 – Final Week Deliberations ?
As the penultimate GW of the #FPL season ends, we're here to detail one week punts and FH formations in GW38 with @FPLStag and @WGTA_Nick on freehit and Tom not ?
Plus q's, transfers+©s!
❤️/♻️ appreciated ?
?⤵️https://t.co/D5zLZnq9Ew

— Who Got The Assist? (Tom) (@WGTA_FPL) July 23, 2020
---
Odds
FPL Salah provides the anytime goalscorer and clean sheet odds for the final gameweek. These will prove to be particularly useful for any manager planning to use the Free Hit chip this week. Manchester City assets dominate.
#GW38 anytime scorers odds %

Jesus: 57%
Sterling: 57%
Salah: 54%
Auba: 53%
Kane: 50%
Ings: 48%
Mahrez: 47%
Mane: 46%
Foden: 43%
Wood: 43%
DCL: 42%
KdB: 42%
Richy: 42%
Abraham: 41%
Laca: 41%
Son: 41%
Giroud: 38%
Vardy: 38%
Nketiah: 36%
JRod: 35%
Antonio: 34%
D.Silva: 34%

— Abdul Rehman (@FPL_Salah) July 24, 2020
#GW38 clean sheet odds %

MCY: 58%
LIV: 45%
TOT: 43%
CHE: 36%
SOU: 32%
BUR: 31%
MUN: 30%
ARS: 29%
AVL: 27%
EVE: 25%
BRI: 25%
LEI: 24%
SHU: 24%
WHU: 21%
WOL: 21%
BOU: 20%
WAT: 19%
CPL: 16%
NEW: 12%
NOR: 6%

— Abdul Rehman (@FPL_Salah) July 23, 2020
---
Strategy
Strategy has to come into play at this point in the season, with just one more round of games left before mini leagues and overall ranks are finalised. FPL Mode considers the strategies you should adopt for the position you are in right now.
?How to tackle GW38+ if you're:

•Chasing
•Maintaining
•Shielding

I'll cover all of this and more in the (thread) below. ⬇️ #FPL

— FPL Teach Mode (Andy) (@FplMode) July 23, 2020
---
Picks
Three Manchester City players make up the top five players to sign on the latest episode of FPL Advice. All three look assured of starts given their midweek minutes, and there's some strikers to consider too for your transfers in.
? #FPL TRANSFER/FREE HIT ADVICE ?

Here are my Top 5 Players To Sign in #Gameweek38+

Hopefully they can help some of you with your decisions in this final Gameweek!

RTs very much appreciated??

— Rob (FPLadvice on YouTube) (@FPLadvice_) July 23, 2020
---
Plans
Planet FPL discuss their plans for the final gameweek of the season in this aptly named episode, The Final Countdown. There's a focus on the Free Hit chips and transfer plans, plus the all important captaincy decision.
⏳ "The Final Countdown"
?? Planet #FPL s3 ep59
– A review of the 7 games played since the w/end but most of this Podcast is focused towards #GW38. Suj leads by 7pts, but I have the Free Hit Chip, our plans, captaincy/transfer thoughts & more ⤵️https://t.co/Sh91PcXzyH

— Planet #FPL (James) (@PlanetFPLPod) July 23, 2020
---
Teams
In a very popular thread, FPL Differential considers some important topics ahead of the deadline. The teams to target are previewed, with data from the previous four gameweeks informing those decisions. It's valuable insight.
THREAD 2 OF 2 – TEAMS TO TARGET, PAST 4 GWs, A MUST FOR THE GW38 FH!
Will take you through each team worthy of targeting with something to play for OR on red hot form and their best assets based on the past 4 GW's.
Hoping this gives you insight as for which players could be key!

— The FPL Very Differential (@LowFPLTSB) July 24, 2020
---
Statistics
FPL General has studied all the big numbers from the previous round of games, with some interesting statistics to consider. Andrew Robertson has gone under the radar, and there's some important statistics for Sterling and Jesus.
? A few stats that caught my ? in Gw37+

? Robertson 3 chances created, he's had a big Gw38 before….

? Sterling 6 shots, 5 on target, best (c) this week I feel

? Jesus had 2 big chances, got to keep him right?

— FPL General (@FPLGeneral) July 23, 2020
---
Tips
Finally, FPL Goat shares some important advice for those managers without a Free Hit this week. The activation of the chip has been popular within the community, but progress can still be made without it in the remaining gameweek.
Tips for the non free hitters ✔️

1. Don't rip your teams apart to fit in 3 city players, 2 could be enough or 3 if you can do it for a -4

2. Won't recommend getting a city defender or Ederson if you are looking for the 3rd city player in

3. You can sell one of Tony or Bruno

— FPL GOAT ?⚽ (@FPLGOAT7) July 24, 2020
---
Get even more Fantasy Premier League Tips by visiting the Fantasy Football Community Homepage and check out their rest of our content ahead of the FPL Gameweek 38 deadline.
Follow Fantasy Football Community