Most popular transfers for Gameweek 3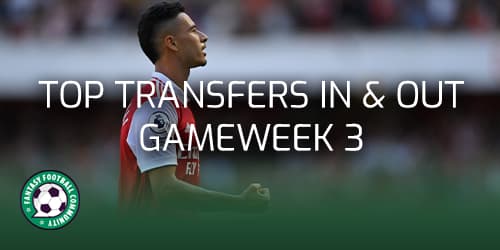 Watching the transfer market is one of the biggest parts of FPL management. This is especially true in the early parts of the season. Ensuring that your players don't drop in price and cost you team value is key. We assess the transfer market and the most popular transfers for Gameweek 3.
Players rise and fall in price in FPL based on the number of transfers in or out they have. Here we look at who has been transferred in and out the most ahead of the deadline.
Top transfers in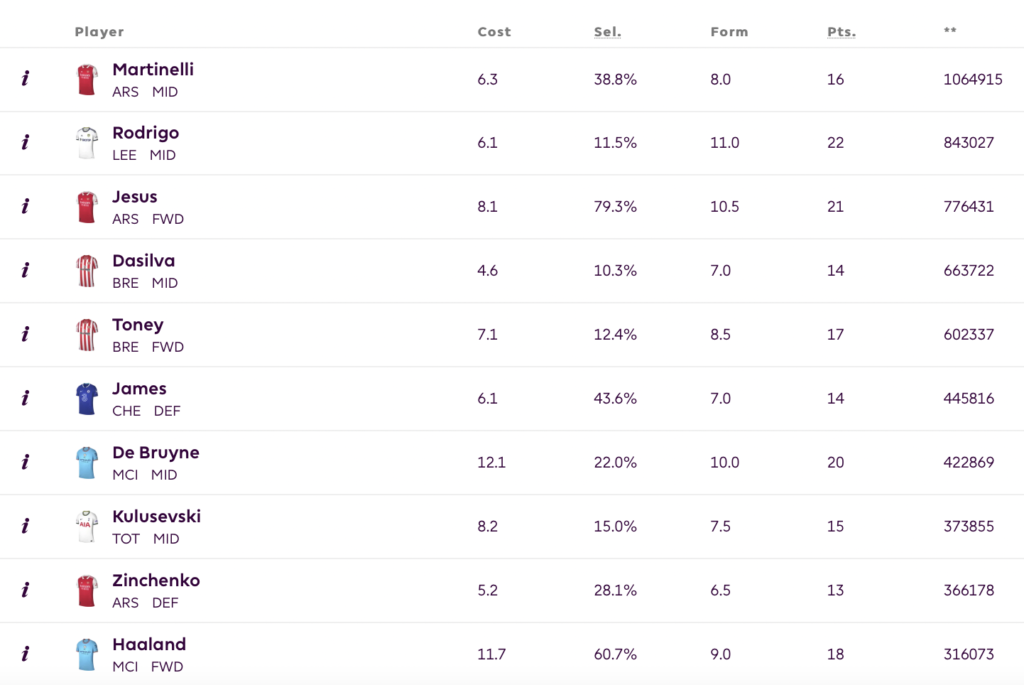 After back-to-back returns in the first two Gameweeks of the season Martinelli is the most popular transfer in. The midfielder scored eight points in Gameweek 1 and again in Gameweek 2. Since Gameweek 2 Martinelli has over a million new managers. Martinelli and Arsenal face Bournemouth in Gameweek 3.
Martinelli's team mate Jesus is the third most transfered in player ahead of Gameweek 3. This comes on the back of being the third most transferred out player ahead of Gameweek 2. However, his 19 point haul has changed the minds of FPL managers. Many are now reversing the transfer that they made after Gameweek 1 and are swapping Nunez back to Jesus. Jesus and Arsenal have an excellent run of fixtures with Bournemouth, Fulham and Villa in the next three matches.
Rodrigo, Dasilva and Toney make up the rest of the top four most targeted players ahead of Gameweek 3.
Top transfers out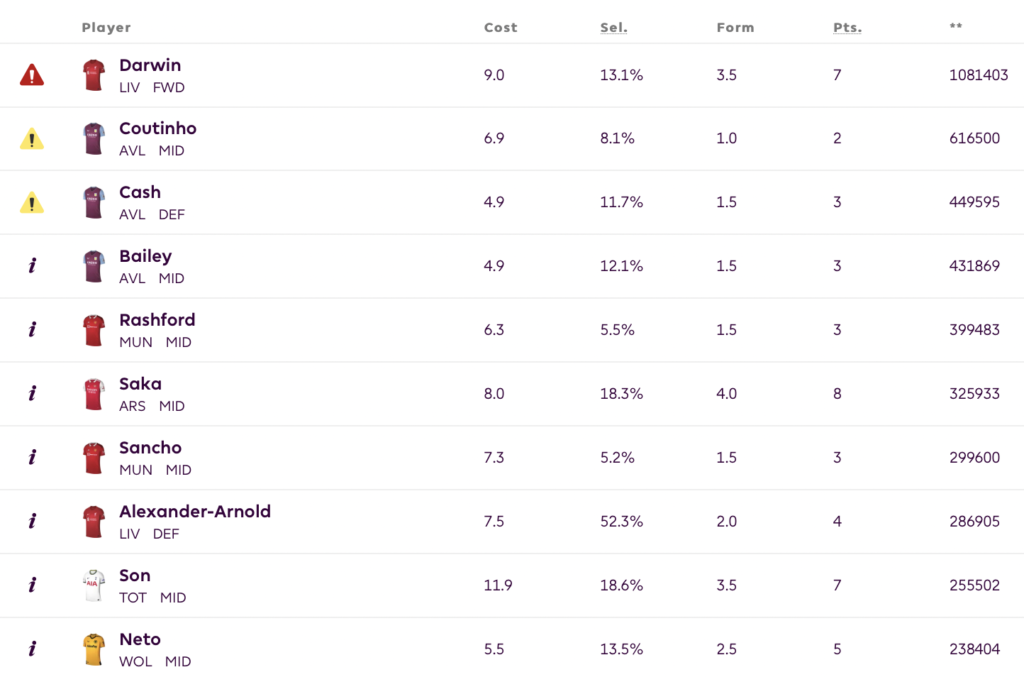 Darwin Nunez (£9.0m) was He is the most transferred out player ahead of Gameweek 3. Nunez is now suspended for three matches.
Aston Villa trio Philippe Coutinho (£6.9m), Matt Cash (£4.9m) and Leon Bailey (£4.9m) are all being transfered out. Coutinho and Cash are both flagged in the game ahead of the deadline.
Marcus Rashford is yet to return this season. He along with teammate Jason Sancho (7.3m) have both taken two price drops so far this season. This week they have been sold by over 399,000 and 299,000 respectively.
Even with a great run of fixtures Spurs' Son Heung-Min (£11.9m) has still one of the most transferred out players. Kulusevski is in the top ten for transfers in as managers move their investment in Spurs around.
Last season Trent Alexander-Arnold (£7.5m) was the highest scoring defender in the game, however ahead of Gameweek 3 over 280,000 managers have sold him. Liverpool are yet to keep a clean sheet in the Premier League so far this season. As a result many FPL managers who had the defensive double up are now selling. However, Alexander-Arnold did register a bonus point in Gameweek 2 even without a return. Liverpool face Man United in Gameweek 3, followed by fixtures against Bournemouth, Newcastle, Everton and Wolves. Therefore managers might regret selling the Liverpool defender.
---
Looking for a differential ahead of Gameweek 3? Check out our recent article.