Community Team Reveal Gameweek 9 – Marc Jobling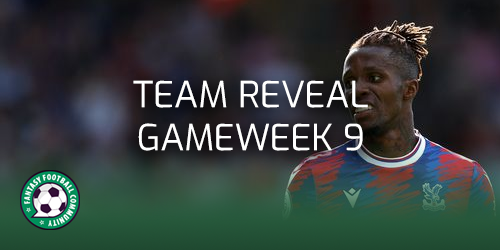 Each Gameweek brings an FPL community team reveal. As a result, that person gives insight into their transfers, captaincy and future plans.
---
Ahead of Gameweek 9, it's the turn of Marc Jobling to tell us what he is doing to his team.
Hi Marc and thanks for the team reveal. So how did Gameweek 8 go?
Another poor one, with 46 points. I decided not to Wildcard, using my three free transfers since Gameweek 6 to purchase Kevin De Bruyne, Kieran Trippier and Aleksandar Mitrovic. Whilst the first two delivered, Mitrovic did not.
Not having William Saliba was a rank-shredder but what contributed most to the drop from 61k to 181k was Wolves defender Nathan Collins. Obviously, positive things weren't expected for his meeting with Man City but at least he was a playing body, what could go wrong? Oh right, a straight red card and minus three points.
I really thought this would be it – the year of a great rank that finally brings attention from the community. But the 27k of Gameweek 5 suddenly feels like a long time ago.
You're Wildcarding for Gameweek 9. What will your defence look like?
There are still four decisions to make and two are at the back, revolving around Crystal Palace. I just don't know if Vicente Guaita can be trusted to start every match, considering last season's random rotations. Yet no other names appeal.
David Raya and Bernd Leno have the fixtures but won't keep many clean sheets, whilst I don't want a Newcastle double-up with Nick Pope. Perhaps Jordan Pickford is the answer, due to only Brighton conceding fewer than the Toffees so far.
For the fourth centre-back, I'd love it to be the £4.3m bargain Marc Guehi. However, this player will only be used in Gameweeks 11 and 12, where the fixtures of Kyle Walker-Peters (WHU, bou) and Max Kilman (NOT, cry) look better.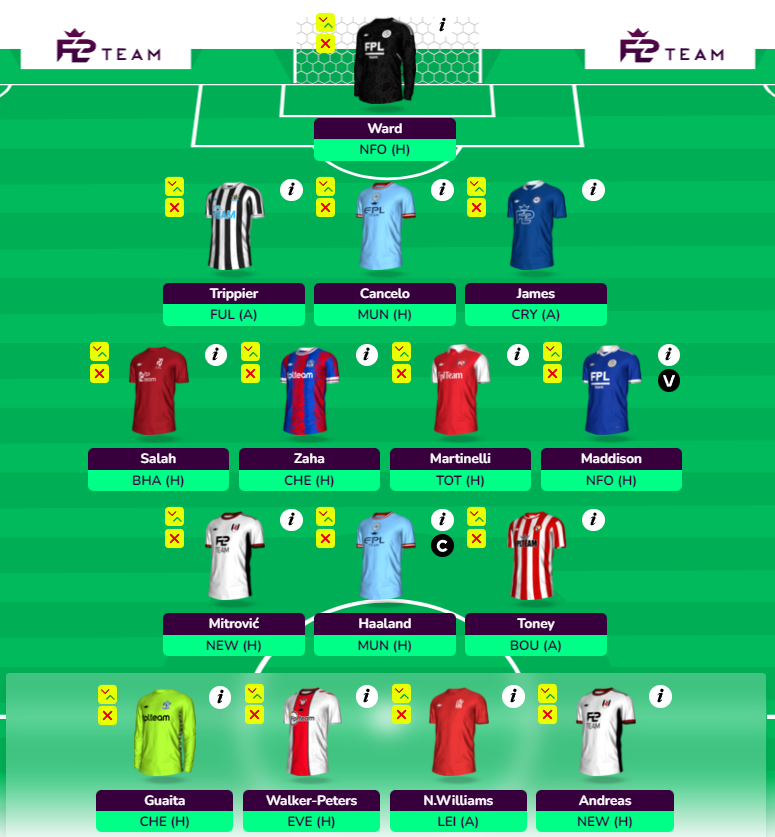 Meanwhile, what about in midfield and attack?
James Maddison and Wilfried Zaha have been my plan for a while, so it's a shame that everyone else has joined in! My two attacking questions regard the ditching of highly-owned Gabriel Jesus and whether to go with De Bruyne or Mohamed Salah.
To have Salah as a near-differential is too good to ignore and I expect him to return to his usual self. The other option is to choose a top-heavy forward line that has Harry Kane and Luis Diaz instead of Salah and Ivan Toney.
As for Dominic Solanke? No thanks. It's not always about fixtures.
So what are your transfer plans beyond that?
It's all about eventually getting Trent Alexander-Arnold back in, replacing Tripper in either Gameweek 12 or 13. Some sort of downgrade would need to first occur – maybe Anthony Gordon in for either Maddison or Zaha.
Finally, what about captaincy?
As tempting as Salah is, I think Erling Haaland is a fixture-proof phenomenon. It needs to be him.
Good luck and thank you for the team reveal!