Community chatter ahead of Gameweek 21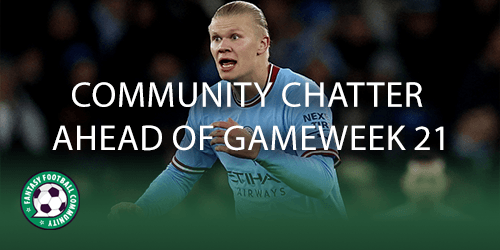 The latest round of FPL has now ended so most managers are looking to the new round. For that reason, we delve into Twitter and pick out some of the community chatter ahead of Gameweek 21, whether it be looking at teams or players.
As we approach the new round of fantasy football managers are deliberating some of the biggest and most important decisions in any given Gameweek. Taking a look at the community chatter ahead of Gameweek 21 can help highlight team or player form, aiding managers with their decision.
@FPLGOAT7
Well respected Fantasy Football manager and content creator @FPLGOAT7 highlighted a hot topic ahead of the deadline. Fulham's Aleksander Mitrovic has caused some frustration over the last couple of weeks for managers.
Mitrovic has failed to start two of Fulham's last six matches due to injury and a ban but in the four he did play returned just twice. Many are looking to Brentford's Ivan Toney who has hit two double-digit returns in his last four matches whilst also returning in the other two games as a replacement.
@FPL_Banger
Fantasy Football content creator FPL Banger Podcast was one of the few that managed a massive haul from Manchester City midfielder Riyad Mahrez. Manchester City had a double Gameweek in the previous round and many were unsure as to who to pick.
It was a big win for Mahrez and his side as they beat Tottenham 4-2. Mahrez hit 19-points due to his two goals, assist and bonus points with many avoiding the Algerian due to the fear of rotation. @FPL_Banger reiterated the importance of playing your own game moving forward.
@Pras_fpl
Gameweek 20 was hugely significant for FPL managers. Many went into the round with the triple captain chip active on Manchester City's Erling Haaland. Fantasy Football Scout contributor Pras was one of the managers that did not use their triple captain chip.
Haaland faced matches against both Arsenal and Manchester United, managing to score just one goal. His Gameweek total came to eight points. Those with their triple captain chip remaining will be hoping to eclipse that total with future double Gameweeks ahead.
@ItsMeBethanyx
Well respected FPL manager Bethany was exploring options and playing with the idea of activating her wildcard ahead of Gameweek 21. As we can see Bethany created a fantastic graphic showing some of the reasoning and ideas around players she would like to keep or bring in if she used the wildcard.
@FlapjackFpl
Well respected fantasy football manager and Fantasy Football Scout contributor opened up an interesting topic ahead of the deadline. Captaincy can be one of the most important decisions in any given Gameweek.
Manchester City face Wolves in Gameweek 21 but after a less so convincing performance from Erling Halaand, many could be looking elsewhere. Managers could even be considering Ivan Toney or Harry Kane for the captaincy in the round ahead.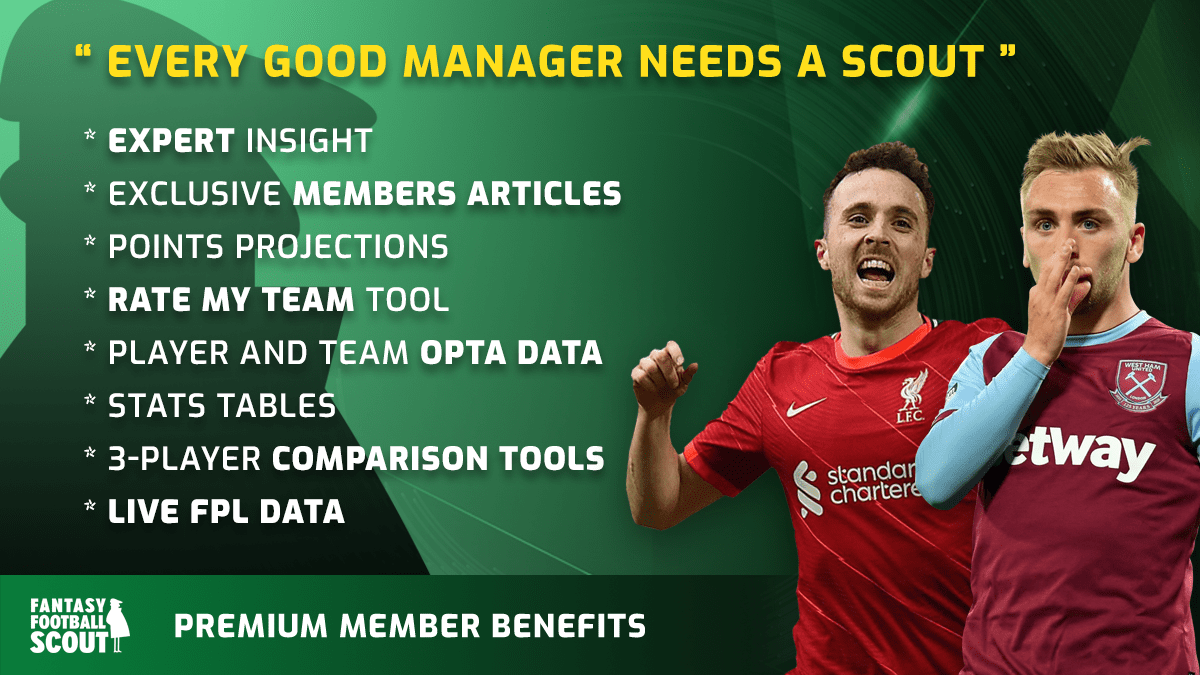 ---
Not sure who to captain in Gameweek 21? You can check out our best captain article right here.