Best picks from the teams in the top four race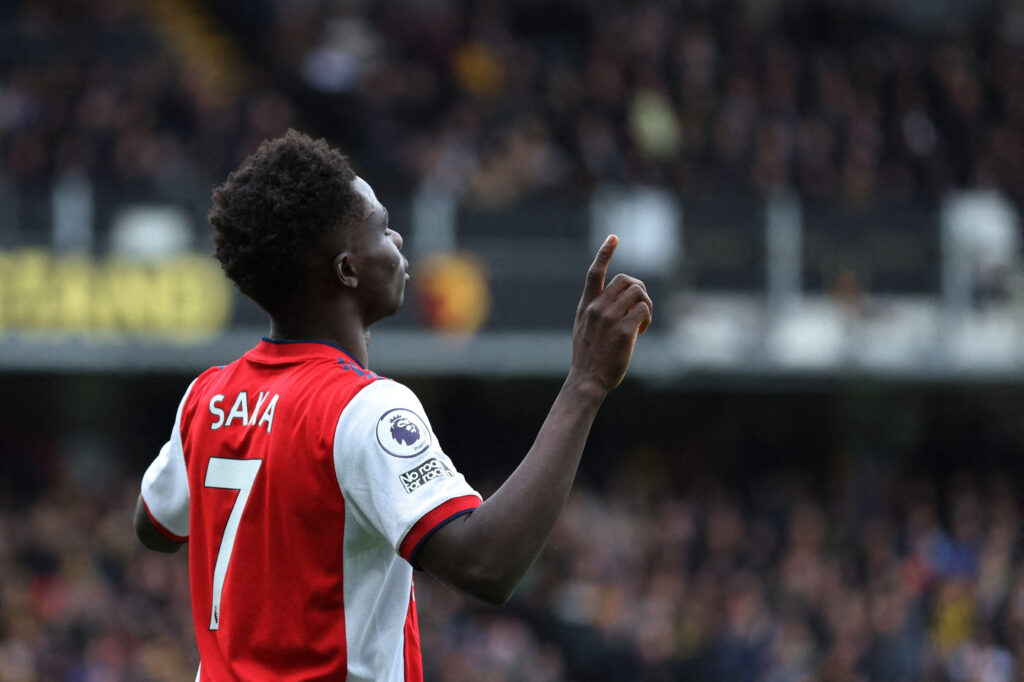 Fourth spot in the Premier League looks set to go down to the wire. Spurs, Arsenal and Manchester United are all still in with a chance of finishing fourth and making it in to the Champions League for next season. Teams like these with motivation for the run-in make good investments for FPL managers. We take a look at the best picks from Spurs, Arsenal and Manchester United, the teams in the top four race, for the run-in.
In the aftermath of Gameweek 33 Spurs and Arsenal we tied on points with 57 having played 32 games each. Spurs sit above Arsenal on goal difference with 18 compared to 10 for Arsenal. Manchester United were three points behind, having played one game more. With all three teams motivate with the dream of Champions League football who are the best picks from the three clubs.
All the stats in this article are courtesy of the Fantasy Football Scout members area.
For each area of the pitch we have compared the underlying stats for two players from each side in the top four race. The highest stat in each position is in bold.
Defenders
Sergio
Reguilon
(Spurs)
Emerson
Royal
(Spurs)
Ben
White
(Arsenal)
Gabriel
(Arsenal)
Alex
Telles
(Man United)
Harry
Maguire
(Man United)
Clean Sheets
9
6
13
13
4
7
Attacking Returns
6
2
0
3
3
1
Penalty Area touches
51
48
19
41
18
36
Goal attempts
21
9
12
24
8
21
Chances Created
29
25
12
9
20
4
Appearances
25
25
30
29
16
28
Ben White and Gabriel have kept the most clean sheets with 13
Reguilon has the most attacking returns with six as well as the most penalty are touches with 51
Gabriel has the most goal attempts with 24
Reguilon has created the most chances with 29
White has made more appearances than the others with 30
Telles has had significantly less appearances than the others
Midfielders
Son
Heung-Min
(Spurs)
Dejan
Kulusevski
(Spurs)
Bakuyo
Saka
(Arsenal)
Emile
Smith-Rowe
(Arsenal)
Bruno
Fernandes
(Man United)
Marcus
Rashford
(Man United)
Goals
17
3
10
10
9
4
Assists
8
7
6
2
7
2
Chances Created
56
20
61
29
81
9
Goal attempts
70
20
79
40
74
22
Penalty area touches
135
52
193
65
91
76
Appearances
29
12
32
28
31
23
Son has scored more goals than the other options. The next highest total is seven less than the Spurs player. He is also top for assists.
Bruno Fernandes has created more chances than the others
Saka has the most goal attempts with 79 and he is also top for penalty area touches with 193
Kulusevski has only made 12 appearances, 11 less than the next lowest total
Forwards
Harry Kane
(Spurs)
Alexandre
Lacazette
(Arsenal)
Cristiano
Ronaldo
(Man United)
Goals
12
4
15
Assists
10
8
3
Chances Created
43
29
23
Goal attempts
102
44
97
Penalty area touches
151
115
160
Appearances
31
26
26
Kane is top for assists, chances created, goal attempts and appearances this season
Ronaldo is top for goals with 15 and penalty area touches with 160
---
Want to know what to expect from the Gameweek 35 fixtures for the teams in the top four race? Check out out recent article.