Who are the best forwards from Gameweek 9?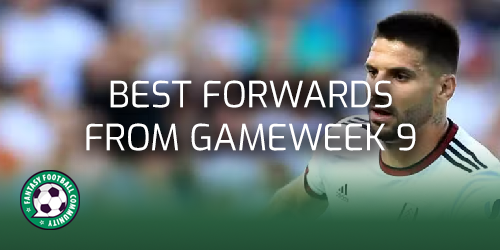 Whether you're using a Wildcard or browsing for transfers, we assess the best forwards to own from Gameweek 9.
In Gameweek 8, over 660,000 Wildcard chips were activated amidst the chaos of three Premier League postponements. Likewise, an even higher number is anticipated over the international break, before Gameweek 9. Whether an FPL manager is Wildcarding or not, this fortnight is a great time to look ahead and assess who are then best forwards to own from Gameweek 9.
Here are six recommendations.
Erling Haaland (£12.0m)
What else is there to say about this phenomenon? By a long way, he has the most Premier League goals and is FPL's top scorer, meaning he is now owned by an eye-watering 80 per cent of managers. This effectively makes him perma-captain, regardless of opponent.
He is yet to blank at Man City, scoring at least five points in every match. Haaland is so essential that following Liverpool (a) with Blank Gameweek 12 will not tempt managers to sell, therefore let's not waste any more bandwidth.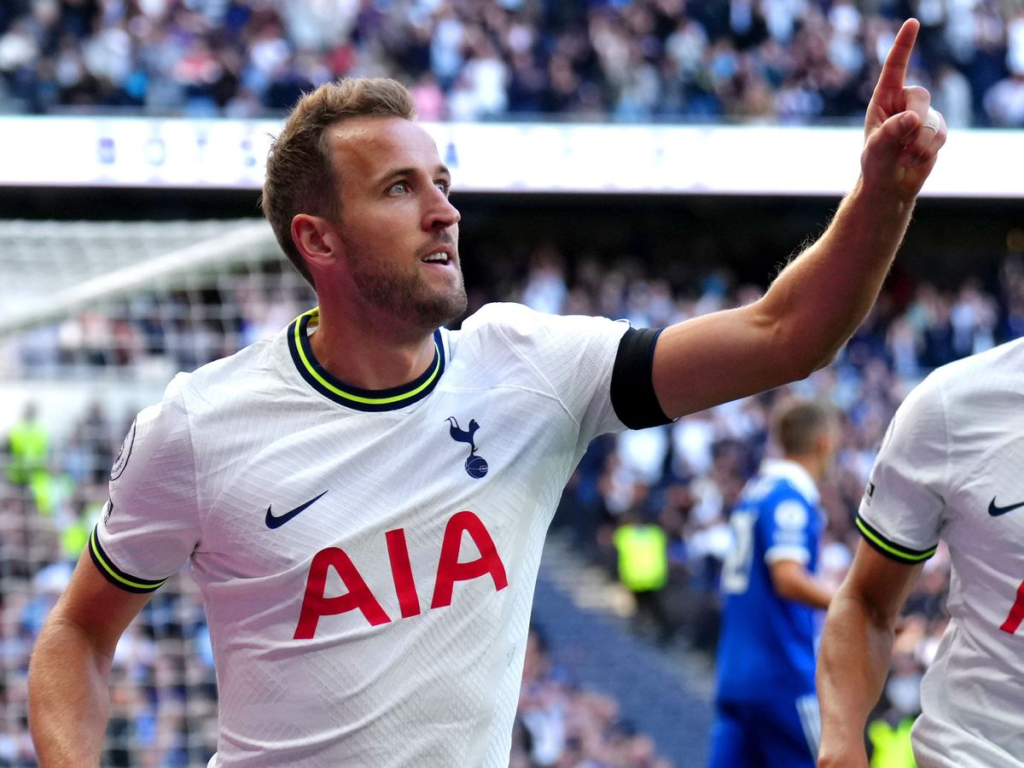 Harry Kane (£11.4m)
Spurs' main man has 50 points so far – the best after Haaland. In contrast to the slow start of last season, where he blanked in 11 of his first 12 starts, Harry Kane's only failure so far has come in Gameweek 1.
Wildcarders have the luxury of being able to purchase the 29-year-old without needing to take a hit. In fact, he's arguably the lead candidate to be the second premium player, as Mohamed Salah is out of form and Kevin De Bruyne has fixture problems and potential rotation.
Despite being the two best forwards, it may feel a bit topheavy and inflexible to have both Haaland and Kane.
Aleksandar Mitrovic (£6.9m)
Sitting between these two atop the shots on target list is Fulham's Aleksandar Mitrovic. In fact, he is number one for goal attempts and shots inside the box, alongside his six goals.
Notching against Liverpool, Arsenal and Tottenham is impressive but the Serbian blanked during the 3-2 win over Nottingham Forest. Owners will be praying that Mitrovic doesn't have a reverse logic when it comes to scoring, as fixtures are becoming nice for the Cottagers.

Everything except Gameweek 15 is a fantastic opportunity for points. Knowing Mitrovic so far, even the trip to Man City shouldn't be written off.
Ivan Toney (£7.2m)
A first call-up to the England squad is thoroughly deserved for Ivan Toney, whose Gameweek 6 hat-trick puts him on a tally of five goals.
Only Man City, Spurs and Arsenal have scored more often than Brentford's 15, ending worries that they'd slump without Christien Eriksen. Toney excelled once the Dane arrived on a short-term contract but doesn't seem to have slowed down since. He remains one of the league's best forwards.
Furthermore, their first match after the international break is a promising trip to Bournemouth.
Alexander Isak (£7.1m)
Firstly, it should be noted that Alexander Isak has picked up a "little feeling" whilst away on Sweden duty. It's not thought to be serious but those thinking of buying Newcastle's record signing may want to keep checking for updates.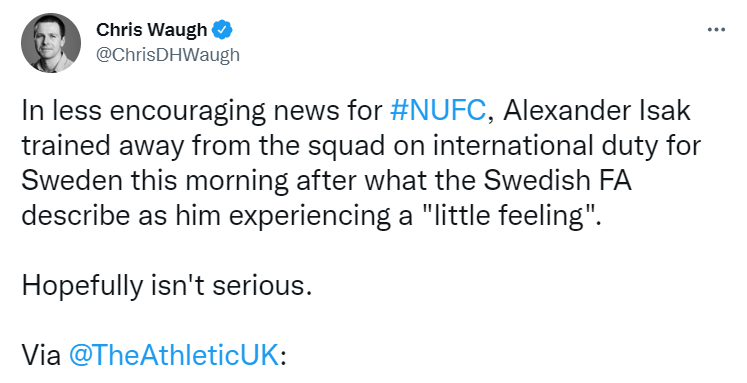 After that, it's about how Callum Wilson's imminent return from injury will affect Isak's deployment. For example, Isak may be used out wide rather than centrally, with Wilson likely the primary penalty taker.
His non-penalty expected goals (NPxG) number of 0.16 could concern some, considering it was at home to Bournemouth. The Magpies struggled to break down the deep defensive block, as it's something they're not used to doing.
Dominic Solanke (£5.7m)
But maybe the Cherries are being harshly treated. Whilst they did lose 9-0 to Liverpool, the newly-promoted side have a respectable return of two wins and two draws.
According to Fantasy Football Scout's Season Ticker, Bournemouth have the best fixture run until the World Cup. Grabbing the guy who scored 29 times for them last season makes sense, even in a crowded scene of so many good forward options.
However, underlying stats do drag them down a bit. By quite a distance, Bournemouth rank as the worst for shots (44), attempts inside the box (29) and expected goals (3.27).
---
Meanwhile, there will continue to be lots of brilliant content amongst the FPL community over these two weeks. Check out this content guide.