What to expect from Man City vs Liverpool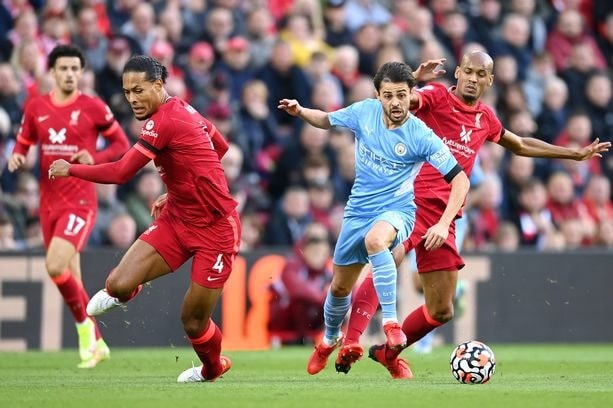 We are four days away from the huge title race clash, Man City vs Liverpool. But what should FPL managers do with their players?
---
The situation
Both Man City and Liverpool are relentless in their quest to win this season's Premier League. There are eight matches to go and only one point separates the pair, with second-placed Liverpool having a better goal difference.

City have won 17 of their last 20 league games, with Liverpool winning ten-in-a-row whilst only conceding twice. They bring out the best in each other. This match will go a long way to deciding who wins the Premier League, as these are their final fixtures.

Courtesy of Fantasy Football Scout's Fixture Ticker
Depending on how Pep Guardiola's side fare in their FA Cup semi-final, the trip to Wolves will either enter Gameweek 36 or 37.
Ahead of Sunday's showdown, these are some of the biggest questions currently being asked around the FPL community.
Should Mo Salah be captain?
Considering the exceptional season Salah has had, it was a surprise to see him turn up in our article on recent underachievers. After only blanking once in his opening 17 matches, returns have slowed to the point where he has now blanked in three of his last four. Yet it's not for a lack of trying, as no player has had more goal attempts (19) in this period.
He may be out-of-form by his standards but he tends to do well against Man City. Five goals and two assists from nine league meetings, including October's memorable solo effort. In fact, his last three outings against City have brought 29 FPL points.
Unless your team has a stand-out captaincy alternative, Salah can be relied upon to deliver here.
Can Man City vs Liverpool defenders be fielded?
Both sides have 18 clean sheets from 30 matches, which is far ahead of everyone else.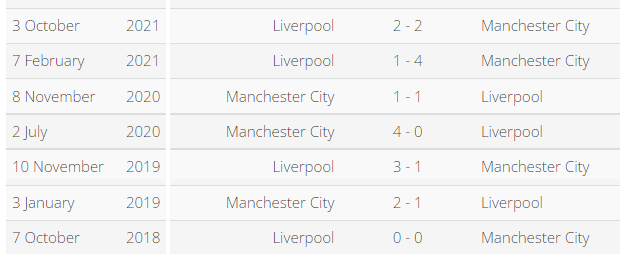 But instead of nervy stalemates, their last six league meetings have averaged 3.67 goals per game and provided just one clean sheet. What saves the prospects of Trent Alexander-Arnold, Andrew Robertson and Joao Cancelo is their attacking qualities.
Alongside Matty Cash, they are the top four defenders this season for touches in the opposition penalty area. Furthermore, the Liverpool duo have created most chances, with Cancelo and Alexander-Arnold having the highest number of shots.
So is this a supreme trio that should be played regardless of opposition?
Their records against each other aren't great. Alexander-Arnold's six appearances have totalled just four points, with Cancelo's figures the other way round. The two Robertson assists from 12 is marginally better but he still averages 2.00 points per game.
How about any Man City attackers?
Taken from this week's 'Player VS Opposition' article, we can assess how Man City players tend to fare in this match.

Jack Grealish's impressive points-per-90 against Liverpool is skewed by his 24-point haul from Aston Villa's 7-2 win last season. Two goals and three assists. Additionally, although generally poor when facing his former club, Raheem Sterling managed to bag a goal and two assists from the 4-0 win of 2019/20.
Yet the real star isn't included in that piece because he's only made three appearances against Liverpool. Phil Foden has delivered three goals, three assists and 35 FPL points in that time.
Will the Champions League affect this match?
If it was any other opponent, there'd almost certainly be rotation taking place because both sides' Champions League quarter-finals surround this encounter. But both Jurgen Klopp and Pep Guardiola know that this match is 'the one' and Premier League is the priority.
Expect Alexander-Arnold and Bernardo Silva back in the full-strength starting line-ups, although FPL managers should hold off on any decisions until their European matches have occurred.
Regardless of FPL, it will be a fascinating match to watch.