xG, xA, xGI and xGC: What are expected stats and who are the best FPL picks?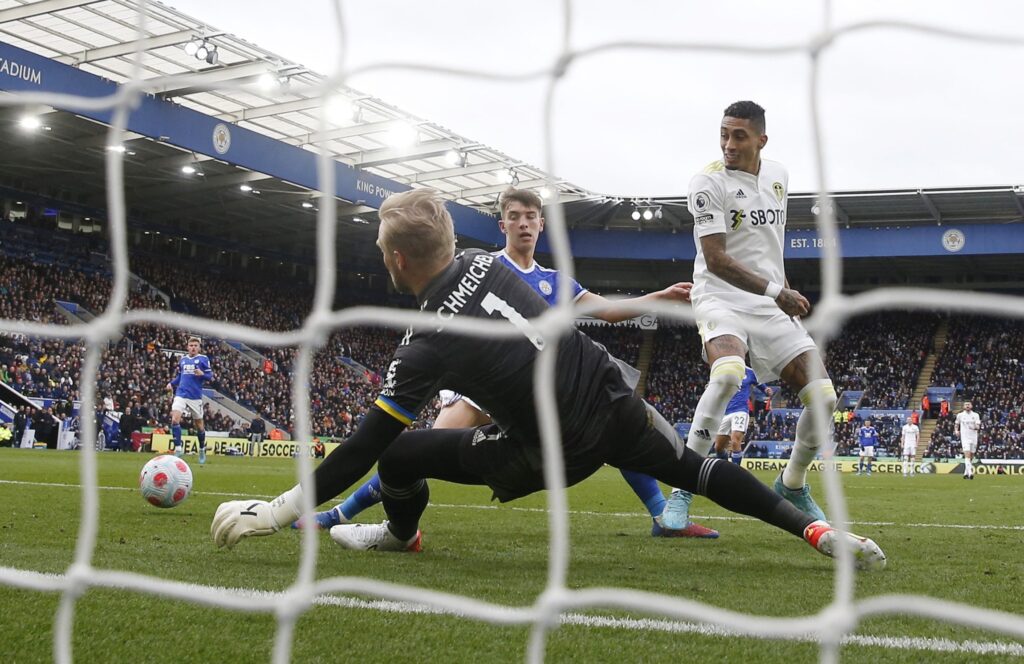 Recent years have brought a trend of 'expected' statistics, often starting with the letter X. They can help FPL managers make big decisions.
---
xG, xA, xGI, xGC, NPxG, NPxGI. We're drowning in a sea of acronyms, these days. What do they all mean? Well they actually have a better usage than many other statistics and can provide a great tool for FPL managers.
What are expected stats?
Firstly, let's put words to the initials.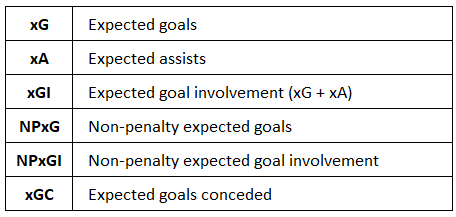 Expected goals is a statistical measure of the quality of chances, rather than just labelling it as one shot. It calculates the probability of the shot being scored from that exact position on the pitch, based on several circumstantial factors. Basically, it's a data version of a co-commentator saying "he scores that nine times out of ten."
Instead of a shot having a binary value of zero (no goal) or one (goal), xG settles somewhere in between.
Once xG is understood, the rest falls into place. The defence which just faced that shot? That goes towards their xGC. The likelihood that a pass will turn into an assist? That's xA. The non-penalty versions remove the unique situation of an unchallenged spot kick.
Of course, such stats have received criticism from traditionalists. They feel that data analytics is becoming too invasive and removing some of the game's simplicity.
This FPL season
Our weekly 'Underachievers' piece partly uses expected stats to list the players whose underlying stats are strong but they just haven't been able to get solid returns.
Expected Goals

Courtesy of Fantasy Fantasy Scout's Members Area
On the left is the season-long xG data, with stats from the last six games on the right. Team mates Mohamed Salah and Sadio Mane top both lists, even though Salah has blanked in three of his last four league outings. Other names doing well both short-term and long-term are Harry Kane, Cristiano Ronaldo, Son Heung-min and Ivan Toney.
Delta is a simple subtraction between real goals and expected goals, showing who has been lucky and unlucky.
Over their last six matches, the biggest overachievers were Kevin De Bruyne (+2.52), Hakim Ziyech (+2.35), Diogo Jota (+1.87) and Cucho Hernandez (+1.84). Meanwhile, underachievers include Salah (-2.67), Alexandre Lacazette (-2.48), Bernardo Silva (-2.33) and Neal Maupay (-2.09).
Expected Goal Involvement
This is just xG added to xA, showing some much-needed love to creators as well as goal scorers.

Yet again, Salah dominates short-term and long-term. The only different names to the seasonal top ten of earlier are Bruno Fernandes and Raphinha nudging Toney and Jarrod Bowen down to 11th and 12th.
Using Delta again, the biggest overachievers of their last six matches are Kane (+3.17), Matty Cash (+2.61), Cucho (+2.58) and Matt Doherty (+2.40). Alternatively, Salah (-3.54), Raphinha (-2.50), Phil Foden (-2.49) and Maupay (-2.41) have been unlucky.
Expected Goals Conceded
This is a team stat, measuring how leaky or resilient defences have been at conceding high-quality chances.

Although both Man City and Liverpool have 18 clean sheets, Man City are far superior when it comes to allowing shots. Chelsea even have a better xGC than Jurgen Klopp's side.
It's interesting to see Crystal Palace ranked ahead of Arsenal as the fifth-best xGC defence this season, despite the Gunners keeping four more clean sheets.
What does this mean for FPL?
It mostly tells us things we already know. Mo Salah and Harry Kane are very useful to own, whilst Man City, Chelsea and Liverpool have the best defences.
On the other hand, Raphinha has done everything but score recently and Crystal Palace's three consecutive clean sheets are certainly not a fluke.