What the top 10k did in Gameweek 24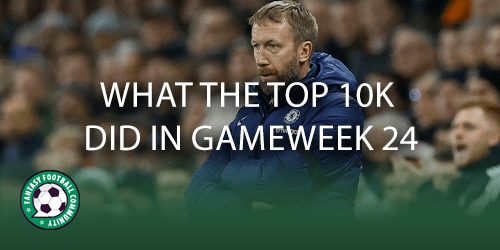 Using the popular FPL website Live FPL we can see what the top 10k did in Gameweek 24. We take a look at things like chip usage, ownership , and captaincy. We overview some of the most important statistics during the new round.
Tracking the best ranked FPL managers in the world can really help us in making future decisions within our own teams. Seeing what the top 10k did in Gameweek 24 also gives us a good knowledge regarding ownership, captaincy and much more to help us plan moving forward.
Ownership
Manchester City striker Erling Haaland (£12.2m) remains the highest owned player in the game (99.99%). He also has an effective ownership of 184% so for those that have not captained him, those managers will decrease in rank as he earns points.
Manchester United midfielder Marcus Rashford (£73m) sits as the second highest owned player in the top 10k (99.57%). He also has more than 100% effective ownership in Gameweek 24 so for every point he earns managers that did not captain him will see their ranks decrease.
Newcastle's Kieran Trippier (£6.1m) is the third highest owned player in the top 10k (97.53%). His lower effective ownership suggests that many of his owners have decided to bench him this week.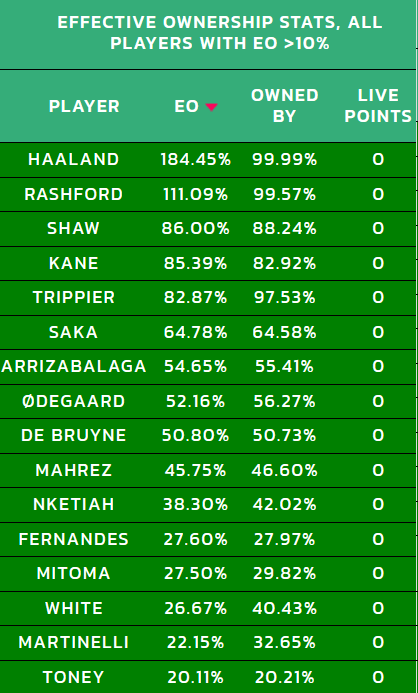 Captaincy
Haaland continues to dominate the top 10k. 84% of the the best managers have captained Haaland this week. Some (11.53%) have decided to back Rashford for the captaincy armband this week. 2.5% of managers have decided to captain Tottenham striker Harry Kane in Gameweek 24 (£11.8m).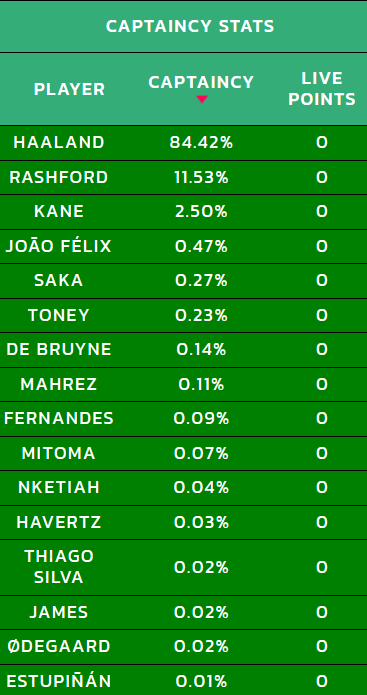 Chips
As we can see, 98.29% of the best ranked managers have not activated a chip this week. 1% of managers have used their wildcard. 0.61% have also decided to use their bench boost chip.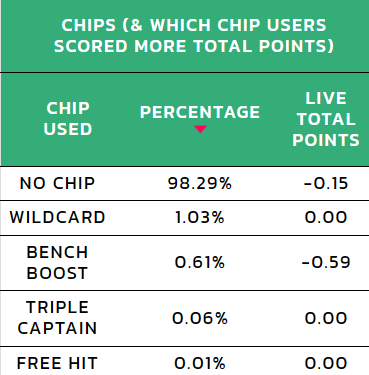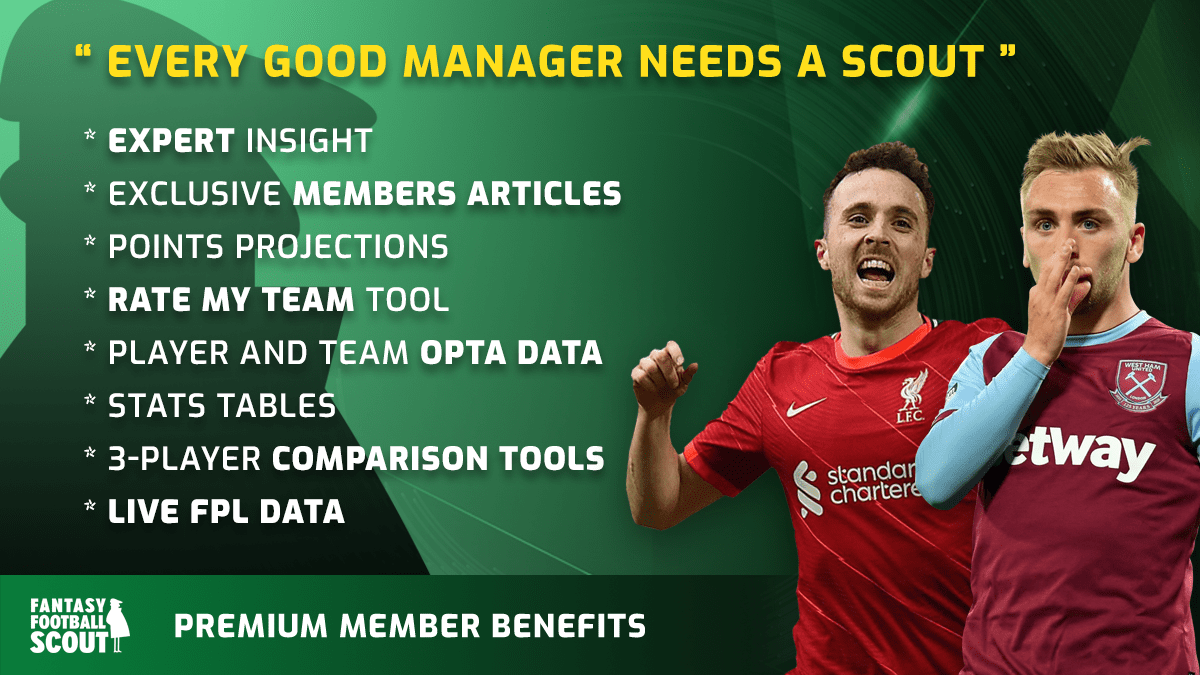 ---
Check out all of the key transfers ahead of Gameweek 24 here.