UCL Fantasy top picks for Matchday 1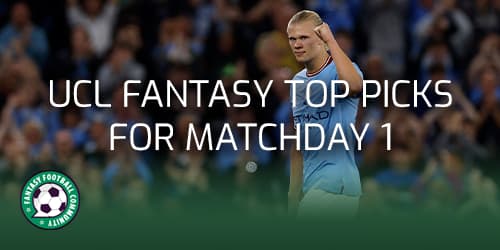 UCL Fantasy is back! We take a look through some of the UCL Fantasy top picks for Matchday 1. Using player and team form, fixtures, historical data and other factors we can find some of the players with the most potential ahead of the first round of Champions League Fantasy.
Finding the best picks with the most potential for Matchday 1 can be detrimental to UCL Fantasy players success. With the start of the season days away it is time to get those drafts ready. With the help of our top picks, we can get off to a great start to the new campaign.
Goalkeepers- Edouard Mendy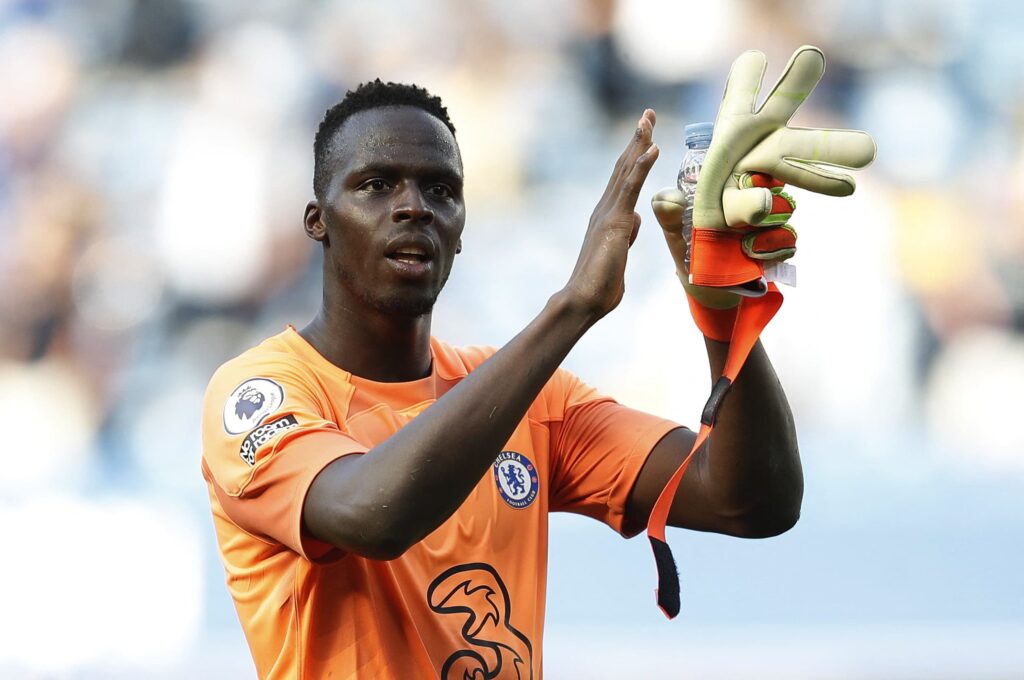 Chelsea have always been known for having a strong defence and manager Tuchel, over time, has cemented that feeling. The blues managed to grasp the Champions League title in the 20/21 campaign and Mendy came out as one of the top performers amongst all goalkeepers in the world.
The Chelsea defensive form has been questionable domestically so far. At the time of writing, they have only managed to keep one clean sheet in their first five matches. However, the recent injuries and bans to key players has seen the Chelsea back-line constantly shift. With key players back, that could change.
Chelsea face an early kick-off against Croatian side Dinamo Zagreb. Although in scoring form there are questions over their quality in comparison to the European elite teams. This could mean that the Chelsea clean sheet is on in Matchday 1.
Last season Edouard Mendy came in the top five highest performing goalkeepers in UCL Fantasy. His 36 points meant he was one of the best keepers in the game, so the potential is clearly there. Coming in at £6m we are likely to get a constant influx of points and with a great first fixture, Mendy has to be included in the top picks for Matchday 1.
Philipp Köhn
Salzburg took many fans by surprise last season by making it out of the group stages. The Austrian team made it out of a tough group but only came away with one clean sheet. Domestically in the last 10 matches Salzburg have played they have lost two and won eight showing they're in good form over that period.
In that same period the Austrian side have also kept an impressive seven clean sheets, this could indicate that investing in their backline may be beneficial for UCL fantasy managers.
The home side go into Matchday 1 against Italian giants AC Milan. The Serie A league holders could intimidate UCL Fantasy managers when selecting a Salzburg defender but in their most recent match failed to score against Sassuolo.
The 24-year-old Swiss goalkeeper Köhn kept 14 clean sheets in his 28 domestic matches in 21/22, another factor that could suggest backing him within our fantasy teams. One of the most, if not the most appealing factor the young keeper has is his price. Coming in at a cheap enabling price of £4.5m could help managers put their money in the pricier attacking options in the game.
Köhn also plays on the first day of Matchday 1. This means if he fails to return against Ac Milan managers get another chance at a goalkeeper return on the Wednesday. Balancing out Köhn with a second cheap goalkeeper to rotate with could be the way to go.
Antonio Adán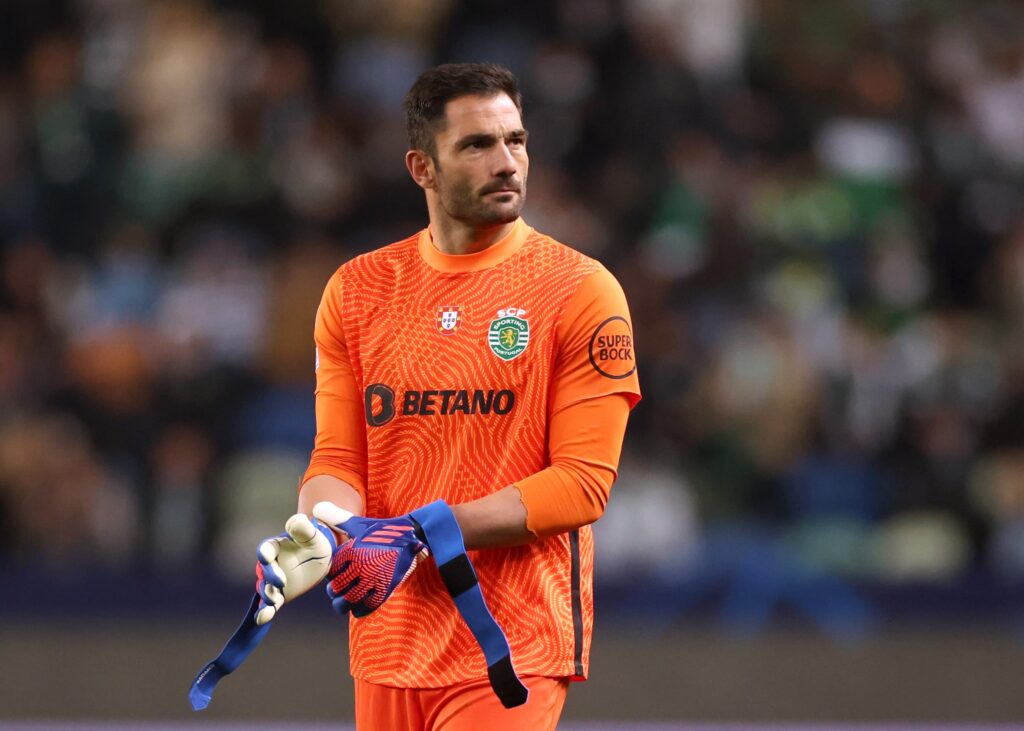 Portuguese club Sporting made a fantastic showing of themselves in the Champions League last season. They made it through the group stages whilst seeing off teams like Dortmund and Besiktas to qualify to the last 16.
Domestically trying to find their usual title contending form has been difficult. Defensively those fragilities have been reflected in their two clean sheets in the last 10 matches. However, they are capable of much better and that was seen in their 21/22 league campaign.
Sporting play the early kick-off on the second day of Matchday 1. Their upcoming opponents Frankfurt could be seen as a lesser team in terms of quality. This is apparent in their early form as they have failed to register more than one win in their last five matches.
Antonio Adán collected 17 clean sheets from his 33 matches in 21/22 domestically, collecting a return in just over half of the matches he played in. This shows that the potential is there for Adán.
Another huge appealing factor is that the Spanish goalkeeper comes in at a cheap price of £4.5m. This opens up the opportunity to have two budget goalkeepers that rotate on two different days of the Matchday. Giving UCL Fantasy managers more money to play with and a great fixture ahead, Adán takes his place within the top picks for Matchday 1.
Marc-André ter Stegen
Barcelona have been heading in a very positive direction. The team itself is transitioning through their big summer signings and that has started to show in their form and results. New signings and defenders Kounde and Christensen are highly regarded by football fans. Their initial impact has been apparent.
In their last 10 matches the Spanish side have gained six wins and four draws. In that same period, they also kept six clean sheets. Considering in the 10 matches prior to that period they kept only 2 clean sheets, it's a huge improvement.
Barcelona face Viktoria Plzeň in Matchday 1. The Czech side managed eight wins in the last 10 in all competitions. However, although in form, questions marks over the quality of both the side and the league they play in will be an appealing factor when investing in Barcelona.
30-year-old German keeper has shown his quality over the years. There is no doubt he is a fantastic goalkeeper and that makes him even more attractive as a UCL Fantasy option. He comes in at a fair price of £5.5m which means he's £0.5m cheaper than the premium goalkeepers.
Arguably under-priced for the matchday ahead and part of a transitioning and strengthening Barcelona side, those looking for a premium goalkeeper can look no further. The German keeper takes his place in the top picks for Matchday 1.
Defenders-Reece James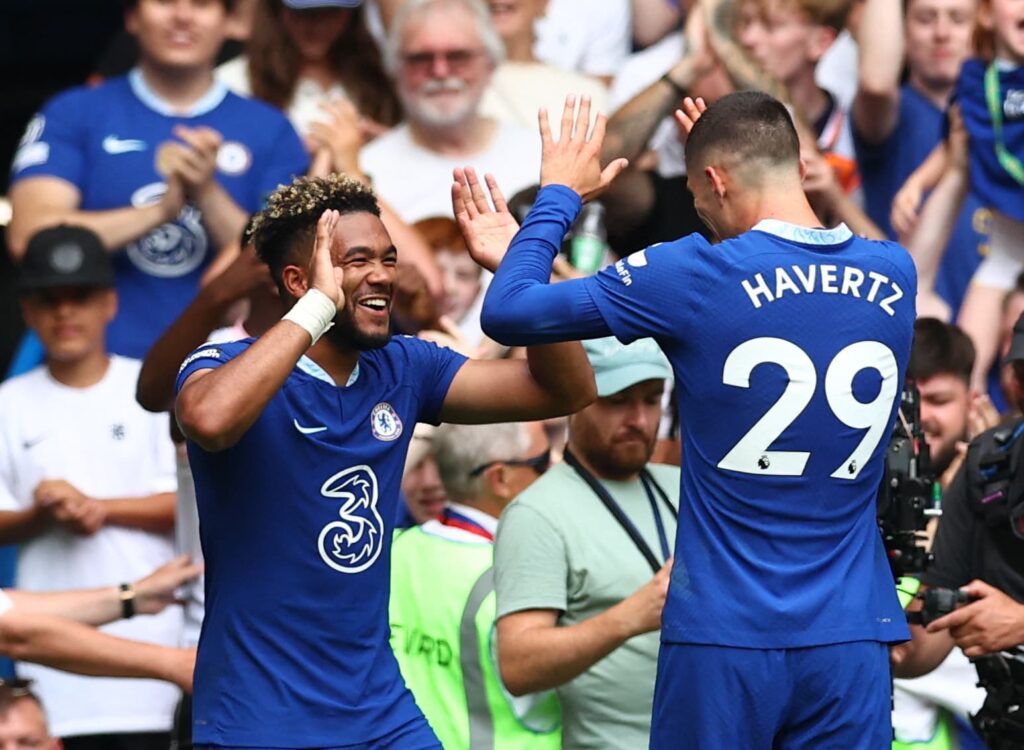 We have already seen that Chelsea are very capable of a strong defence. In the 21/22 domestic season the blues were in the top three defensive sides with Liverpool and Man City for goals conceded, clean sheets kept, shots in the box conceded and shots on target conceded. A real showing of what Chelsea are capable of at the back.
We can already see that the English side face Dinamo Zagreb in Matchday 1 so the opportunity to invest in the Chelsea backline could be great. Although defensively capable, there are more factors in potentially investing in the young wing-back.
We can see below just how attacking the English defender really is. In fact, Reece James spends most of his time in the oppositions half with heavy positioning in the final third. This is a big factor when considering a defender.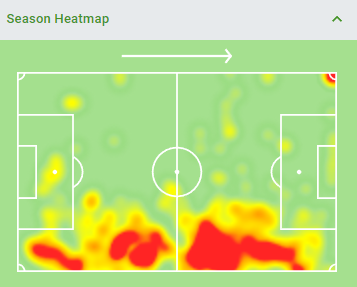 Last season domestically James came away with an impressive five goals and nine assist in his 26 matches. This led to 14 goal contributions and an attacking return in over half of his games played last season. His attacking form has continued in the new campaign. So far James has returned one goal and one assist in his first four league matches.
The premium priced defender comes at £6m but with great attacking threat, clean sheet potential and a great Matchday 1 fixture, he could well be priced higher. Reece James has to be considered and with the arrival of new signing Fofana, his chances of playing wing-back will only increase. James joins the top picks for Matchday 1.
Raphaël Guerreiro
Dortmund have invested heavily in defence during the summer. The introduction of Sule and Schlotterbeck meant their focus on defence was a high. In the last 10 matches Dortmund have won five, lost three and drawn one whilst also keeping five clean sheets. Already an improvement in comparison to their rough defensive patches last season.
The German side play Copenhagen in Matchday 1. The Danish team have managed five wins, four losses and one draw showing some inconsistency. Dortmund play at home in the first game and with the backline now settling the clean sheet potential is there.
Raphaël Guerreiro can be seen as the standout option at the back for Dortmund. Last season domestically the Portuguese defender played 23 matches, scored two goals and created four assists, reflecting attacking potential. That has only continued in the new season after scoring against German side Werder Bremen.
We can see Guerreiro's heatmap below. Most of the defenders play is in the opposition's half, a massive indicator that the defender could have fantastic offensive potential.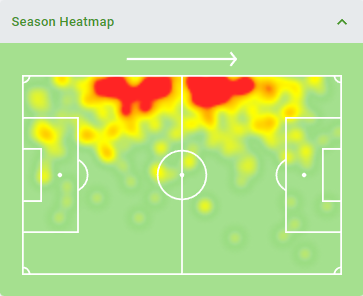 The Dortmund defender prices at £4.5m. UCL Fantasy managers are always looking for great value players and Guerreiro could have that potential. With a great first home fixture, attacking potential and a strengthening backline we could see the Portuguese man have a great Matchday 1.
Theo Hernández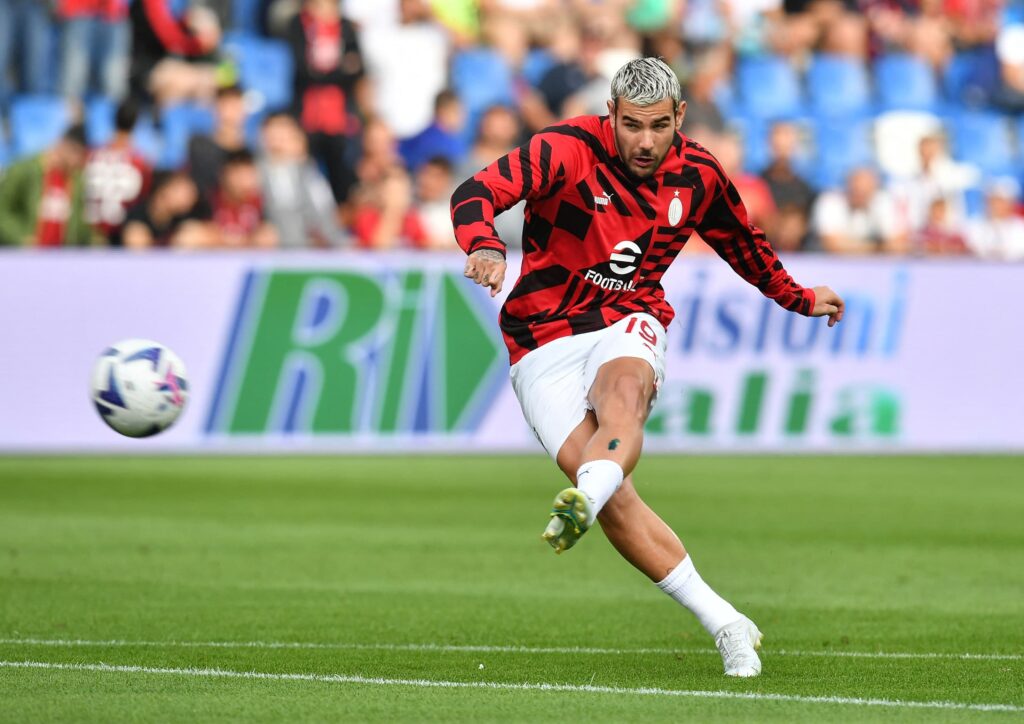 Italian Serie A champions come into Matchday 1 under the microscope. Thier impressive domestic run last season led to winning the title and fans will be looking to the Champions League to progress with the best teams in Europe.
In the last 10 matches in all competitions Milan have won seven, drew two and lost one. This shows top level form and in a very competitive league can only be applauded. In the same 10 match period Milan also managed to keep clean sheets in half of them which could mean investing in their defence is a good idea.
AC Milan are set-up for an away game against Salzburg in Matchday 1. Salzburg are in great from and have notched up eight wins in their last 10 matches. Although that was the case their 21/22 domestic league form was better in parts of the season but that didn't entirely translate into great Champions League performances last campaign.
24-year-old French left-back Theo Hernández, with his team, has the potential of a clean sheet but what else can he offer UCL Fantasy managers? The Milan defender occasionally takes the penalties for the club. This can be an additional appeal when it comes to potentially investing in him.
In Hernández's 32 domestic league matches last season he hit five goals, six assists and 13 clean sheets. This took his season total to 24 returns in the same period showing the Frenchman returned in a large majority of his games.
This season offensively, we can see just how much Hernández likes to get forward. In fact, the defender spent, much more time in the opposition's half than his own. We can even see that he's even drawn into the centre of the pitch in a controller role.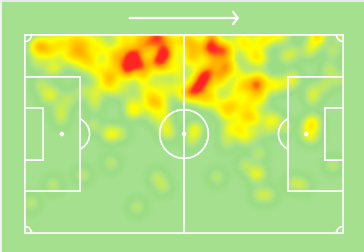 The Milan defender has started the new season well. With a goal and clean sheet already, Hernandez looks set to continue his great returning form of last season. Hernández comes in at the premium price of £6m. Although his price may put some managers off, his clean sheet potential, offensive ability, great fixture and his occasional penalty taking duty could suggest otherwise.
Joao Cancelo
The Man City defence, in recent years, has been seen as one of the strongest in Europe. This can be reflected in their domestic league form last season. Amongst all teams in Premier League Man City were top for clean sheets, goals conceded, shots on target conceded and big chances conceded.
The English league champions have continued their great run of last season with their seven wins, two draws and one loss in the last 10 matches. This also includes four clean sheets which can be seen as below par for a defence of their standard.
Man City face Sevilla in the first round. The Spanish side have started the season poorly as they are yet to win a game in La Liga. The away game could be seen as a big opportunity for UCL managers to attack.
In his 21/22 domestic campaign defender Joao Cancelo had a remarkable season in terms of returns. His one goal, seven assists and 19 clean sheets meant the Portuguese racked up 27 fantasy returns from the 36 matches he played. His two goals, three assists and three clean sheets in last season's Champions League made the attacking defender a go-to asset as well.
We can see just how attacking Cancelo can be for Man City below. Not only does he spend most of his time in the opposition's half but also plenty of time in the opponent's box. This can be a very appealing factor upon selecting defenders.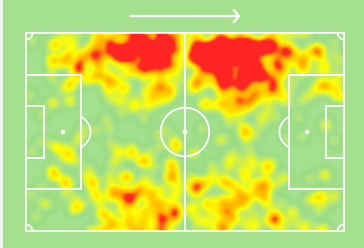 Cancelo comes in at a whopping £6.5m. His clean sheet potential is extremely high considering the team he plays for whilst his offensive form is also impressive. With a great fixture ahead Cancelo will almost certainly be joining the top picks for Matchday 1.
Nuno Tavares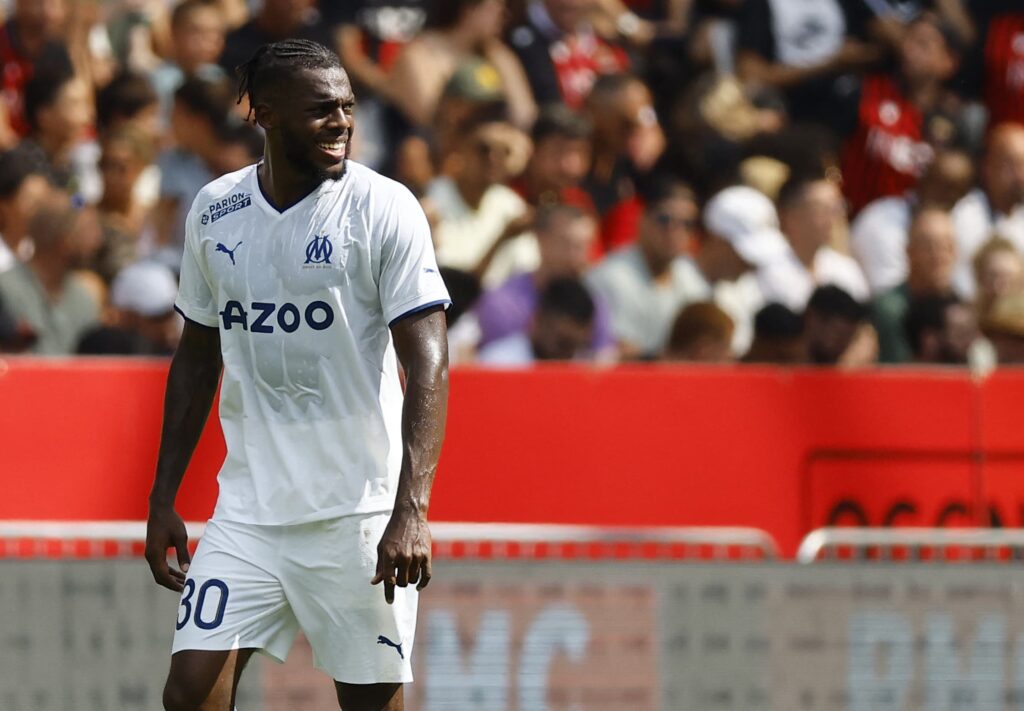 Marseille have started the domestic league well. In their first five matches they've won four and drawn one, this could draw out some interest from managers. In that same period, they kept two clean sheets showing they are capable of keeping teams out.
Marseille face Tottenham in Matchday 1 so could be seen as an avoid in terms of investment. However, the French side have a player that could perk that interest back up.
The French side play with a back three. This means that they play with wingbacks. Wingbacks are players that UCL managers tend be drawn to due to their offensive ability and that is no different with Nuno Taveres.
After a turbulent couple of years left wingback Tavares has finally settled in a system that allows him to release his attacking potential. We can see in the heatmap that the attacking defender loves to get forward. That is cemented by his darting runs into the opponent's box.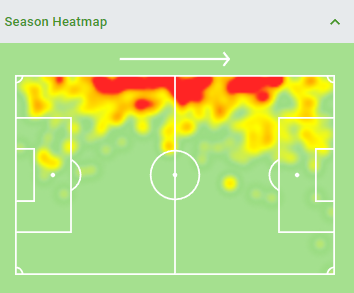 Already this season Tavares has managed to score three goals. Considering the Portuguese has only played five matches domestically this is superb attacking form.
The biggest factor contributing to the appeal of Tavares is his price. Many UCL Fantasy players are always on the lookout for the cheapest players in the game and the defender offers himself up as one of them. At only £4m the Marseille defender helps to enable the pricier options within our teams and at that price it could be difficult to ignore. Tavares takes his place amongst the top picks for Matchday 1.
Trent Alexander-Arnold
Liverpool proved to be one of the best defensive sides in Europe last season. The reds also maintained one of the best defences in the Premier League as they were in the top two teams for goals conceded, clean sheets kept shots on target conceded and much more. This shows early signs of a defence to invest in.
The Premier League side have struggled to click, or at least to their usual standard this season with key injuries affecting their performances. In their last 10 matches in all competitions Liverpool have only picked up three clean sheets. However, with those important players slowly returning, there's potential there to regain their old form.
Matchday 1 sees Liverpool face Italian side Napoli. In their last 10 matches they have won five but also drawn five. Although unbeaten the Italians have failed to snatch the win which could mean the potential for a Liverpool defender is there.
In the 21/22 domestic season Trent showed his true potential. In the 32 matches he played the Liverpool ace collected two goals, 12 assists and 17 clean sheets. This led to a whopping 31 returns, nearly as many matches as he played.
We can see below just how much positioning Trent has in the opponent's half, that is backed by the fact the Liverpool defender is top for crosses, top for chances created and top for big chances in the Premier League amongst defenders so far.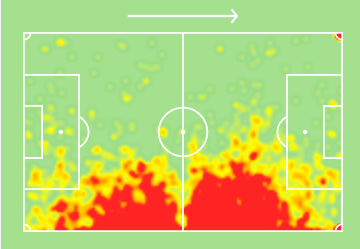 At £6.5m Trent comes with high expectations. However, his offensive ability means he could meet those. The relentless performer has to be considered ahead of Matchday 1.
Midfielders- Marco Reus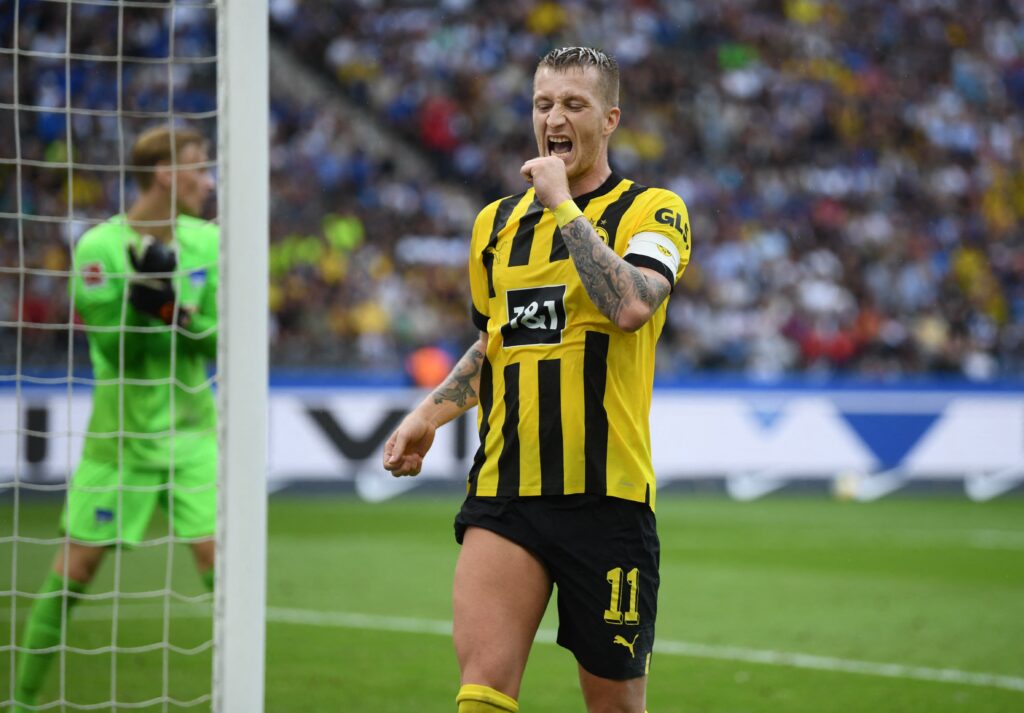 Although Dortmund are still finding their feet defensively, they can still score goals in plenty. In their 10 matches in all competitions, they have netted 19 goals. This averages out at a very good 1.9 goals scored per match.
Copenhagen have conceded 15 goals in their last 10 matches in all competitions and that is against much weaker opposition. This could be a huge sign that Dortmund could extend that. In comes Dortmund midfielder and £7.5m Marco Reus.
Not only is the German international on penalties but he hit nine goals and 12 assists in his 21/22 domestic campaign. This led to 21 attacking returns in 29 matches. This season hasn't changed. In his first four matches Reus has already bagged one goal and two assists. With a great fixture ahead and maintaining fantastic form, Reus makes himself a part of the top picks for Matchday 1.
João Mário
Benfica impressed last season in the UCL, even more so for their ability to score goals. The Portuguese side have managed an incredible 10 wins in their last 10 matches. Whilst their winning form is fantastic their scoring form is too. They netted 30 times in the same period, averaging one of the highest scoring rates in Europe of three goals scored per match.
Benfica play against Maccabi Haifa in Matchday 1. A team who have conceded 10 goals in the last 10 matches against a much lower standard of opposition.
29-year-old midfielder João Mário had a disappointing season in 21/22 domestically but that has changed for the new season. The Portuguese attacker has scored three goals and created an assist in his first four matches this season.
The in-form midfielder also takes the penalties, giving him an extra route to points in UCL Fantasy. With a £6m price-tag João Mário comes in at a price category lacking options. At £6m the Benfica man can help enable funds to be used elsewhere. His scoring form and great fixture ahead means he could be a top pick for Matchday 1.
Vinicus Junior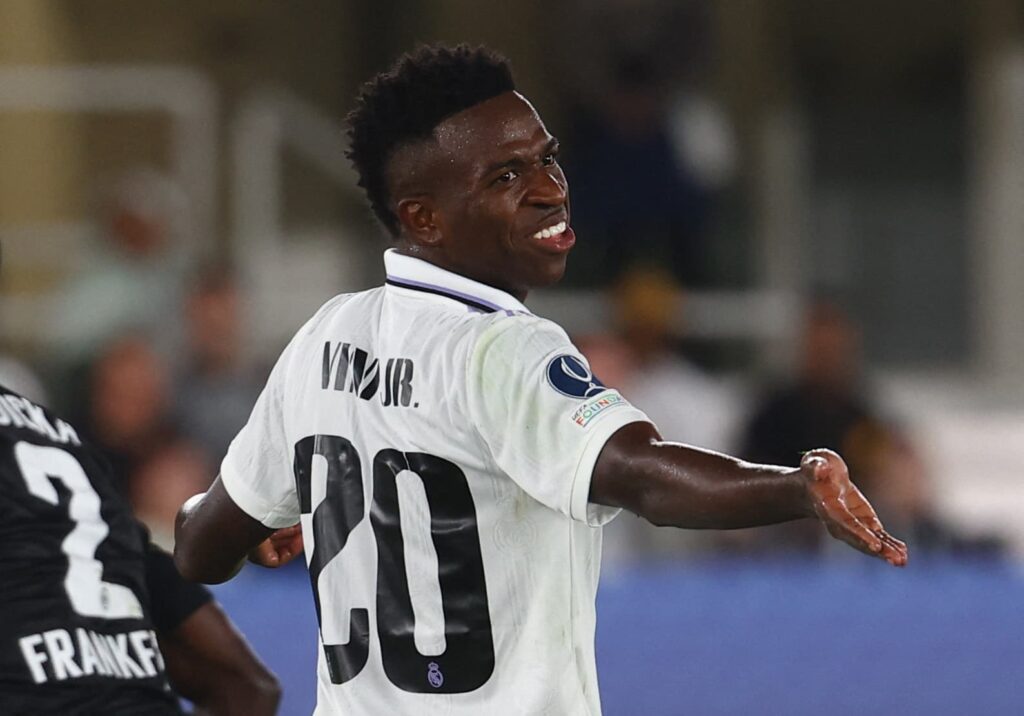 Real Madrid proved a lot of football fans wrong last season with their Champions League final win. The Spanish side beat Chelsea, Man City and Liverpool to claim their stake as the best team in Europe. That top form has started early. In their last 10 matches they've managed to win six, draw three and lose just one.
The goals have not stopped either for Madrid. In the same 10 match period the Spanish side hit 17 goals, averaging 1.7 per match. With an upcoming fixture against Celtic next that scoring form could improve. The Scottish league champions have proved time and time again that their elite domestic form doesn't necessarily transfer over to the Champions League.
Last season there was some frustration over Vinicius's in-game position as a forward. This season that has changed. The Brazilian attacker has now been transferred over to the midfield category, making him much more appealing as a fantasy asset.
In La Liga last season Junior proved to be up there with some of the best attackers in Europe. The winger finished up on 17 goals and 10 assists. This totalled up to 27 goal contributions in 35 matches played. This season is no different. After three matches Vinicus already has two goals and one assist, as many returns as matches played in.
The Brazilian comes in at a high price of £10m. However, with his recent form and Matchday 1 fixture there is a huge chance Vinicus repays faith in those that select him. He takes his place amongst the top picks for Matchday 1.
Christopher Nkunku
Leipzig have had a tough start to the season in terms of finding form. The Germans have only won four of their last 10 matches and have shown huge defensive instability. Although that is the case it hasn't stopped them from scoring. In the same period, they have scored 22 goals, averaging 2.2 goals scored per match.
Matchday 1 sees Leipzig face Shakhtar Donetsk. The Ukrainian's have been very leaky at the back. In fact, in their last 10 matches in all competitions they have conceded a huge 20 goals, averaging two goals conceded per match. A great opportunity for the Leipzig attack to take advantage of that.
Although penalty taker and £9m Nkunku is a midfielder in-game he plays most of his time as a forward for Leipzig. This increases his appeal massively. The Frenchman had a fantastic season last campaign domestically. He managed 20 goals and 13 assists leading to a huge 33 goal contributions in 34 matches played.
This season the midfielder has continued the new season as deadly as the last. His four goals in four matches has seen him hit an attacking return in as many as games played. With a great Matchday 1 fixture and in great form the Leipzig man has to make the top picks shortlist.
Pedro Gonçalves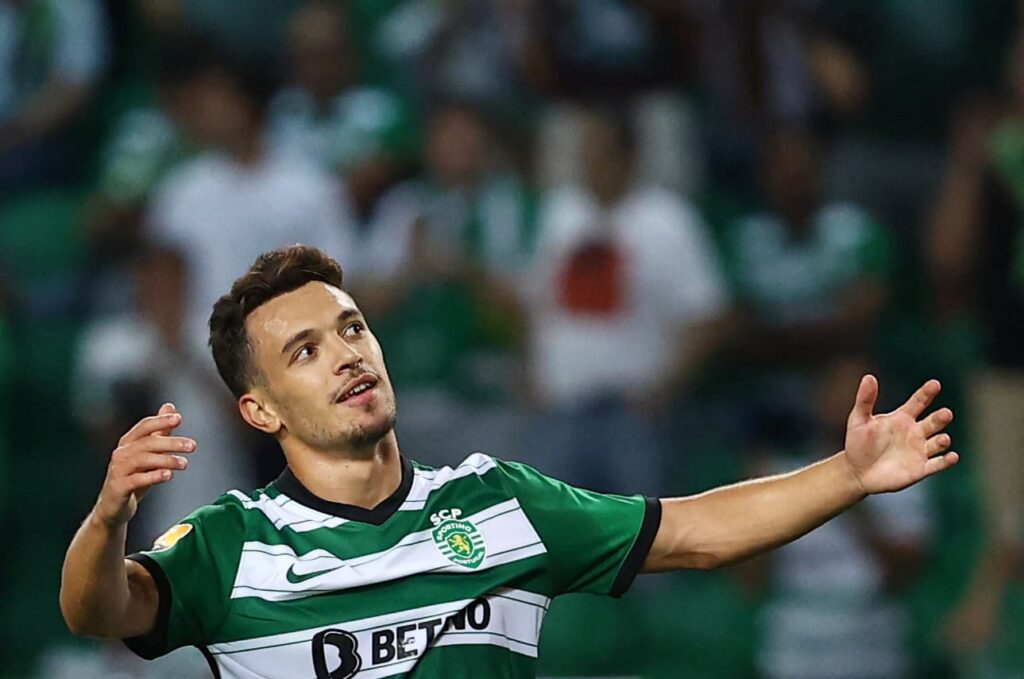 Sporting were impressive last season in the Champions League and really surprised many fans. That winning form has failed to continue into the new season however. In their last 10 matches in all competitions the Portuguese have only won three matches, drawing and losing the rest.
Although Sporting do seem to be off form, their still scoring. They totalled 17 goals in the same 10 match period. Averaging 1.7 goals scored per match, managers would do well to invest. The minute they gain form, that scoring total will only likely increase.
A meeting between Sporting and Frankfurt will take place on the Wednesday at 17:45. This means that managers can check the line-up and bring in players that may be on our fantasy benches if starting. The German side have started the season inconsistently and conceded 14 goals already. Averaging 1.4 goals conceded per match.
Penalty taker and £7.5m midfielder Pedro Gonçalves won the hearts of managers last campaign when he hit 18 points back-to-back in the Champions League Fantasy game. In his 21/22 domestic league the Portuguese attacker hit eight goals and nine assists in his 27 matches.
Already Pedro Gonçalves as scored three goals in his four league matches. Looking to continue his great form he could easily make it into many fantasy teams as the new season approaches. He joins the top picks for Matchday 1.
Steven Bergwijn
Ajax were one of the biggest scorers in Europe last season averaging close to three goals scored per match for large patches of the campaign. This made them very investable for UCL managers. In the last 10 matches in all competitions the Dutch champions have won seven, drawn two and lost one.
The Dutch high scorers have also netted 26 goals in that same 10 match period, averaging 2.6 goals scored per game. A very impressive average and something the community will want to take advantage of when selecting their team.
Ajax have a tough group overall but play at home in Matchday 1 against Scottish team Rangers. There are question marks over the quality of competition in the Scottish league. Although dominant in the league Rangers have been unable to transfer their defensive form into Europe in the past.
The former Tottenham and £7m in-game midfielder really struggled to get consistent minutes for the Premier League side and so struggled to gain any momentum. After his big transfer to Ajax his true potential has already started to show.
His four goals in four domestic league matches indicates he's well in form. At a great price, a good early home fixture and scoring as many goals as matches played Steven Bergwijn could a fantastic asset for Matchday 1.
Forwards- Gonçalo Ramos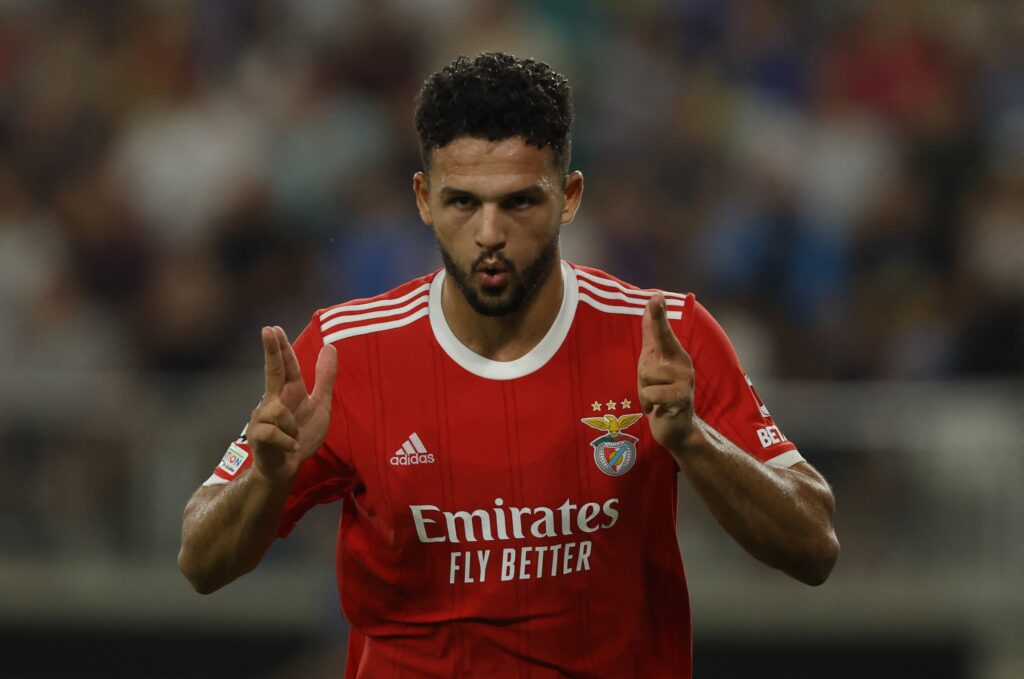 We've already touched upon the fact that Benfica have one of the best last 10 matches in Europe. With 10 wins from their last 10 games the Portugues side are unmatched by the top teams. Not just that, Benfica have also scored a whopping 30 goals and average three goals scored per match. This is also one of the highest in Europe so investing in their attack could be hugely beneficial.
Benfica play Maccabi Haifa in Matchday 1, The Israeli side have been inconsistent in their last 10 matches which is only more appealing because of the quality of competition within that league. Maccabi Haifa have conceded 10 goals in their last 10 and that could well be extended.
Many UCL Fantasy managers have been closely monitoring Gonçalo Ramos for a while. Starting last season as a budget midfielder but beginning the new season as a £9m forward. Although both the price change and position change can be seen as negative, his potential should not be overlooked.
Gonçalo Ramos finished last season slowly after claiming seven goals and one assist in his 29 domestic league matches. However, this season Ramos has cemented himself as a first team player. His recent form can be seen as elite level. In his last 10 matches for Benfica the striker has scored seven goals and created three assists. With 10 attacking returns in his last 10 matches the 21-year-old is in fantastic form.
Playing for a team in unmatched European form and a team scoring a high level of goals Gonçalo Ramos joins the top picks for Matchday 1.
Benzema
Current Champions League holders need no dressing up in terms of their quality. Real Madrid have started the season really well winning all of their three league matches in a row. In their last 10 matches the Spanish side have also scored 17 goals and averaged 1.7 goals scored per match.
Benzema reigns as one of the best strikers in the world and that was proven in his overall performances last season. In his 21/22 domestic league campaign he played 32 matches, scored 27 goals and created 12 assists. This meant the French forward returned more attacking returns than matches played.
His 21/22 UCL campaign also reflected that great form. In his 12 Champions League matches Benzema came away with a whopping 15 goals and two assists, making him the highest scoring UCL Fantasy player last season.
At £11m in the game the best striker in the world will be hard to leave out. His relentless scoring form and fixture against Celtic ahead means he has to make those Matchday 1 squads.
Haaland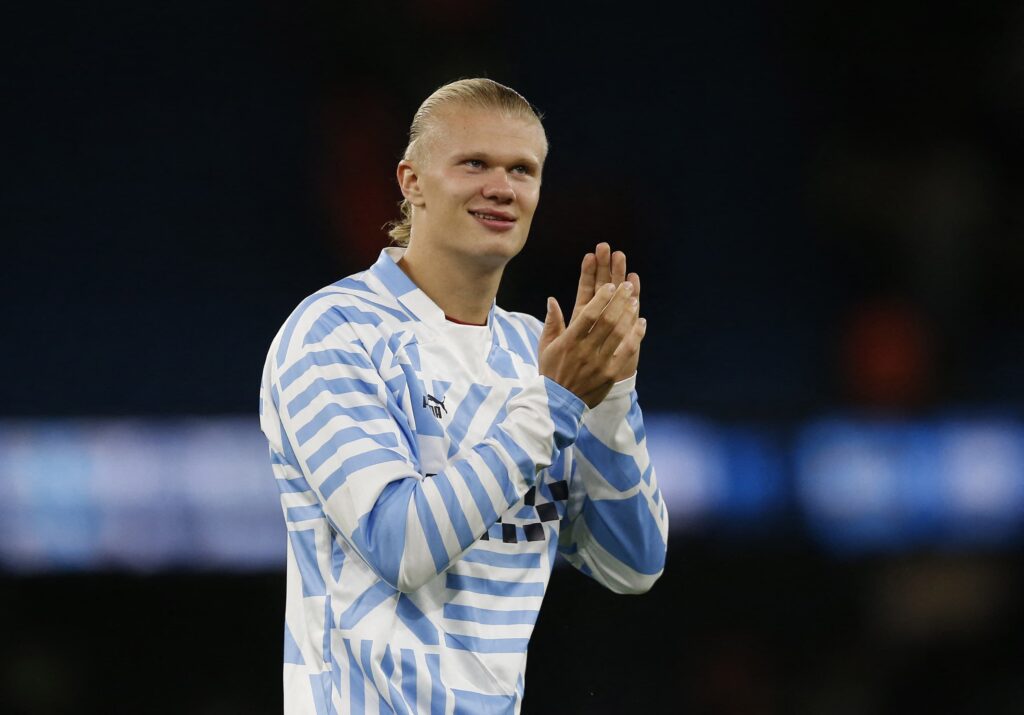 Man City were one of the top scorers in Europe last season and that was without a main striker. In the last 10 matches the English side have put away an impressive 29 goals. This could indicate investing in the Man City attack could be highly beneficial and going without could be detrimental to rank.
Upcoming opponents Sevilla have started the season poorly. The Spanish side have failed to win a single league match. Conceding 14 goals in the last 10 matches in all competitions, they average 1.4 goals conceded per match. A team worth targeting with attacking assets.
Last season £11m Haaland played 24 matches for German club Dortmund. In that period, he scored 22 goals and created seven assists, returning in more matches than he played. That form has not just continued but increased this season.
In the five matches played for Man City Haaland has already doubled his matches played with attacking returns. His nine goals and one assist make him one of the most lethal attackers within the top tiers of Europe.
Playing an inconsistent opponent, dominating the underlying attacking stats and in prolific form, Haaland could be tough to leave out. He joins the top picks for Matchday 1.
Lewandowski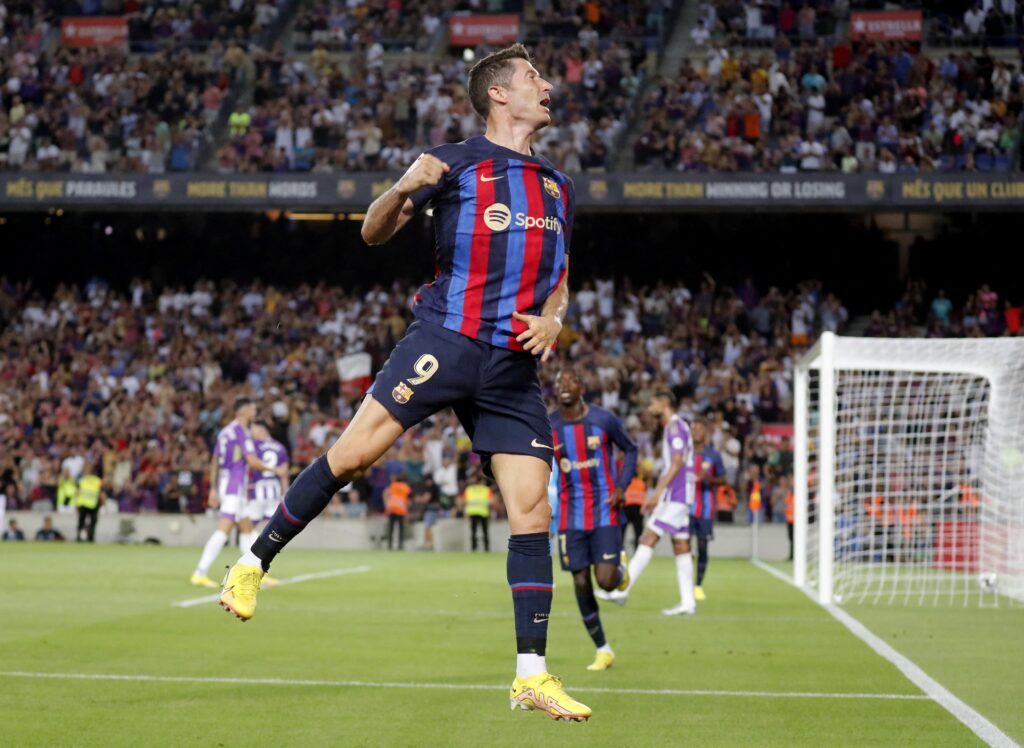 Barcelona have acquired some of the most exciting and attacking talent in Europe this summer. The Spanish side have drawn four and won six in their last 10 matches. Although in good form Barcelona are also scoring a lot. They have managed to net 29 goals in that same period, matching some of the best in Europe and averaging 2.9 goals scored per match.
Viktoria Plzeň are the opponents in Matchday 1. Although the Czech team are in fantastic domestic form the quality of their league and teams within in is questionable. This is a fixture where investing in the Barcelona attack could be massively beneficial.
Lewandowski arrived at the Spanish club after another amazing season for the German giants Bayern. In the 34 matches he played in the Bundesliga the Polish international managed to score 35 goals and three assists. Hitting more goal contributions than matches played indicates just how prolific he can be.
This season in his last four matches Lewandowski has already proven world class attacking form. With five goals and two assists, a great fixture ahead and playing for a strong attacking side the striker has to be amongst the top picks for Matchday 1.
---
Looking for the best chip strategy in UCL Fantasy? You can catch up with our latest article on that here.