What have the top 10k done in Gameweek 6?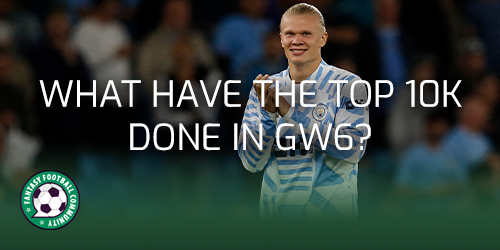 Using the popular FPL website Live FPL we can answer the question, what have the FPL top 10k done in Gameweek 6? We can see what chips were used, the most owned players, and which player was the most captained.
Tracking the best ranked FPL managers in the world can really help us making future decisions within our own teams. In addition, It also gives us a good knowledge regarding ownership, captaincy and much more. Answering the question what have the top 10k done in Gameweek 6 can also be very insightful and managers can see which players will have a good or bad effect on their rank.
Ownership
We can see that the Man City star striker and £11.9m striker Haaland continues his fantastic form which could explain why he makes it as the most owned player in the Top 10k with nearly 100%. Arsenal forward and £8.2m Gabriel Jesus isn't far behind with his 93% ownership.
Liverpool men Salah and Trent make it into a hefty 75%+ teams. Arsenal midfielder comes off the back of his 10-point return in Gameweek 5. His great performances continue. He makes it into 65% of the top 10k's teams.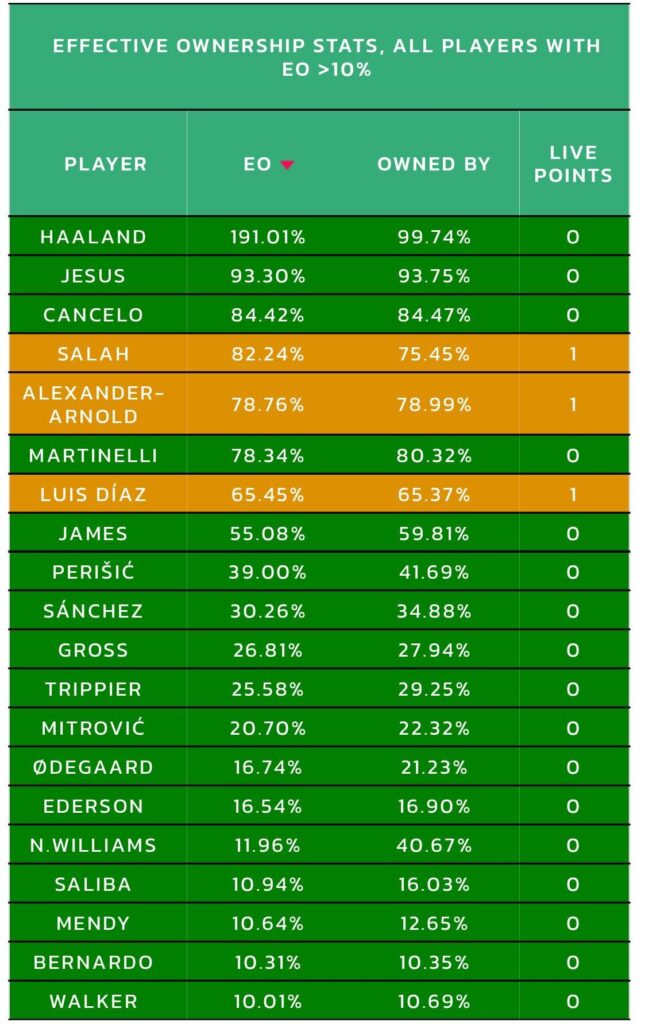 Captaincy
We can see that a whopping 90% of the top 10k have given the armband to the in-form City man Haaland. Interestingly only 6% of the top 10k have captained Liverpool midfielder Salah. The Egyptian has failed to match his incredible form last season so far.
Spurs forward Harry Kane makes it as captain in just 1% of the top managers. Kane continues his good form. The Tottenham forward has now made it four returns on the bounce. He will be looking to extend that this week. Whilst Gabriel Jesus takes just 0.36% of armbands in the top 10k this week.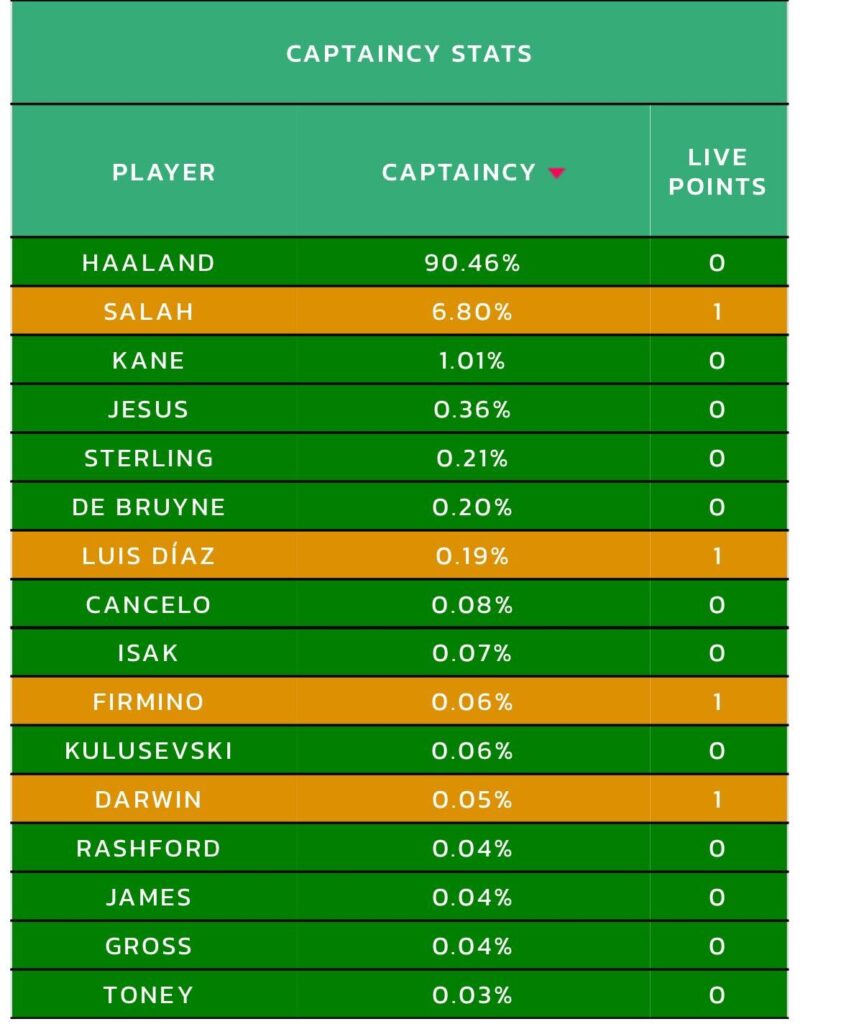 Chips
Chips are generally saved for double and blank gameweeks in FPL. Only 1% of the top 10k sided with using a chip this week which further supports the fact there could be better times to use the chips.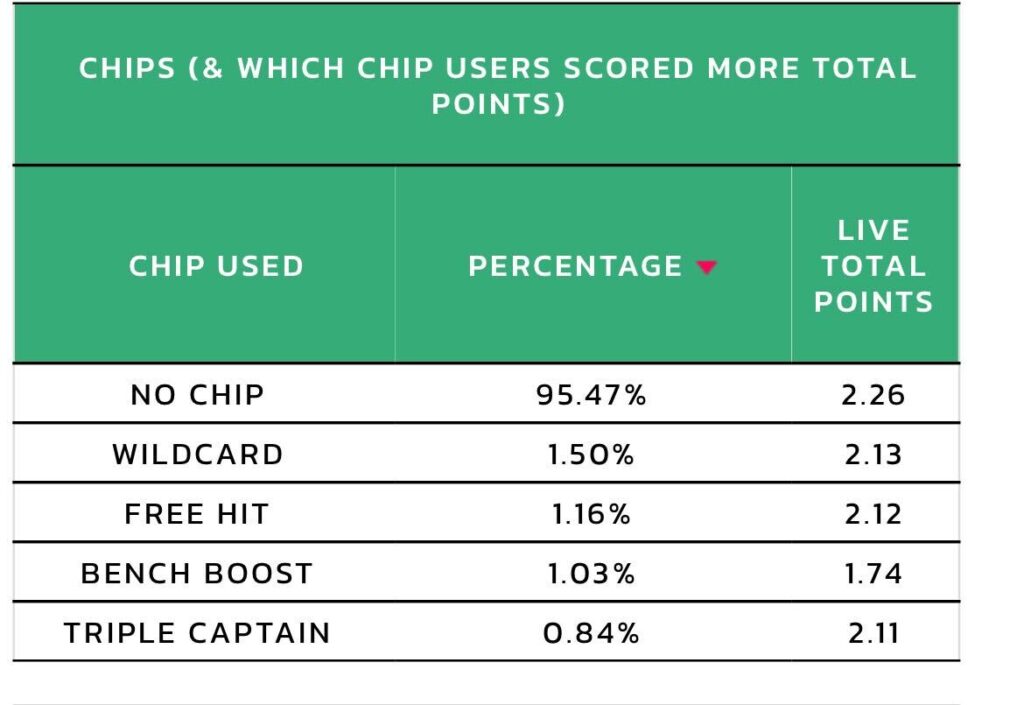 ---
With the return of UCL Fantasy, managers who are interested in playing this season can access a great range of content all in one place here.