UCL Fantasy round of 16 rules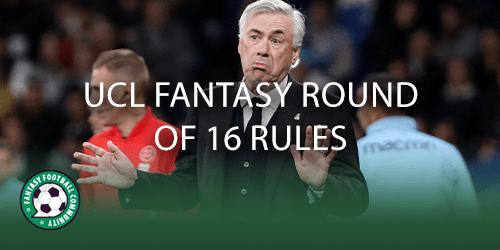 Champions League Fantasy Fantasy is just around the corner so we catch up with the UCL Fantasy round of 16 rules. We consider transfers, player and team limitations, budget implications and more of the important changes that will take place ahead of the new round.
With the new round being just around the corner it could be vital for managers to catch up with the UCL Fantasy round of 16 rules. The big changes within the game could have a massive impact on managers planning so it is crucial we are aware of them.
How many players can you own from one club?
We can see from the graphic below that ahead of the last 16 managers can own up to four players from each club. We can also see that that number of players increases as the Champions League progresses.

Transfers
Before the round of 16 starts managers will be provided with unlimited transfers to build their squads for the latter stages. Before the second leg of the last 16 managers will only be provided with two transfers. As the competition progresses we can see below that managers are provided with a specific amount of free transfers.

Can we save transfers?
No. Once the knockout stages begin, managers cannot carry any unused transfers into the following Matchday.
Transfer deadlines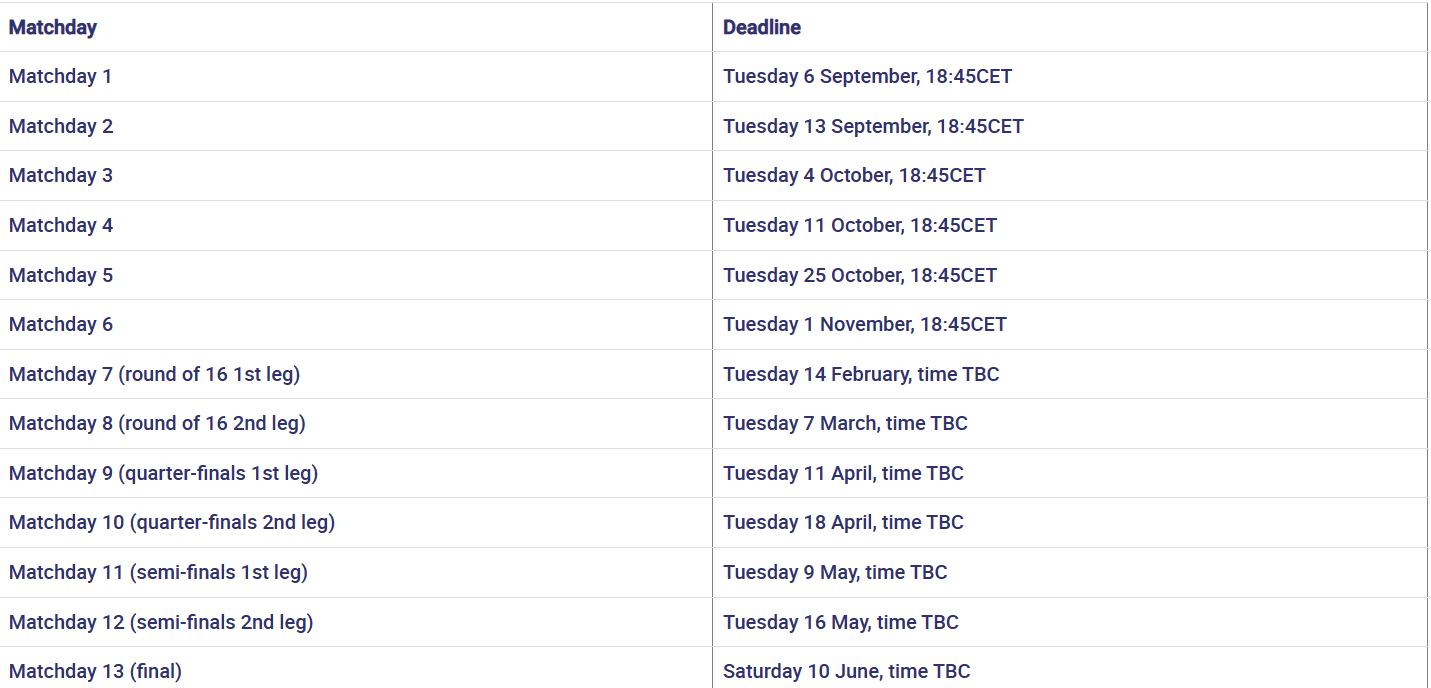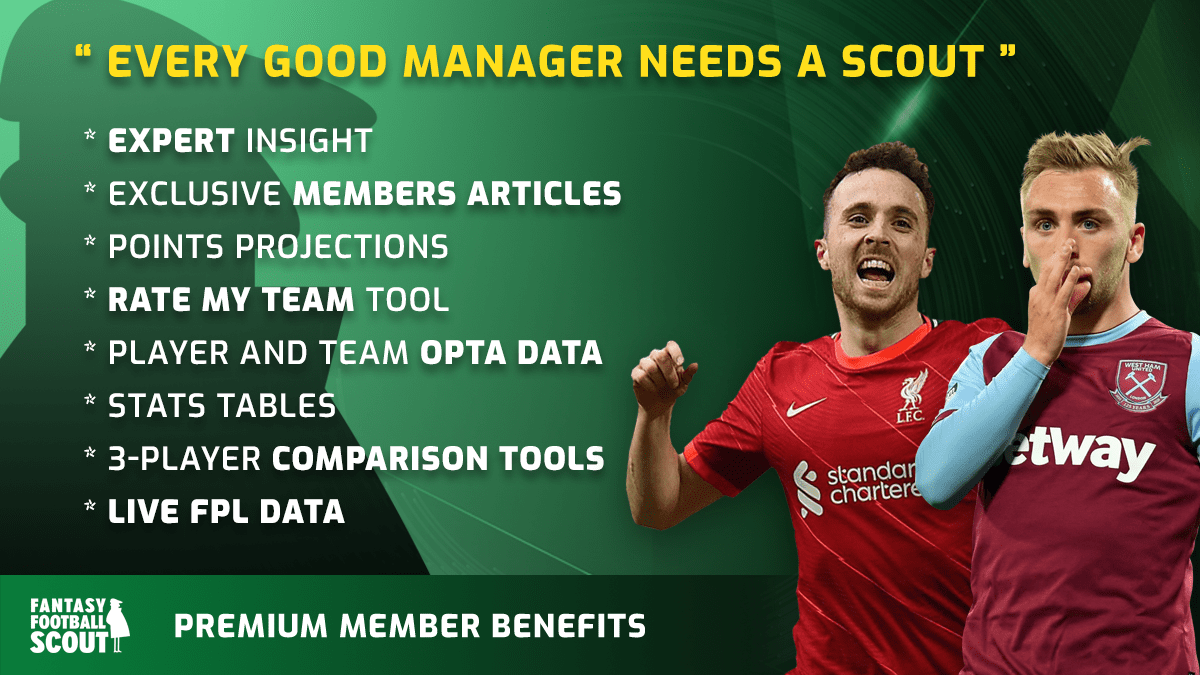 ---
Catch up with some of the Champions League team form in our article here.