UCL Fantasy expert team reveals for Matchday 9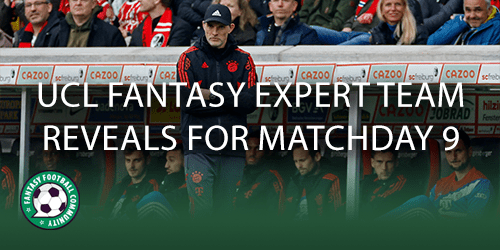 We check out some UCL Fantasy expert team reveals for Matchday 9. Champions League Fantasy returns! We take a look through some of the most experienced managers teams ahead of the new round. We will see why they have made some of their decisions and some of the things that could change within their teams.
As the Matchday 9 deadline approaches thick and fast UCL Fantasy managers will be scrambling to clarify some big decisions. Looking at expert team reveals for Matchday 9 can help bring clarity to our own decisions within our teams.
@FplToni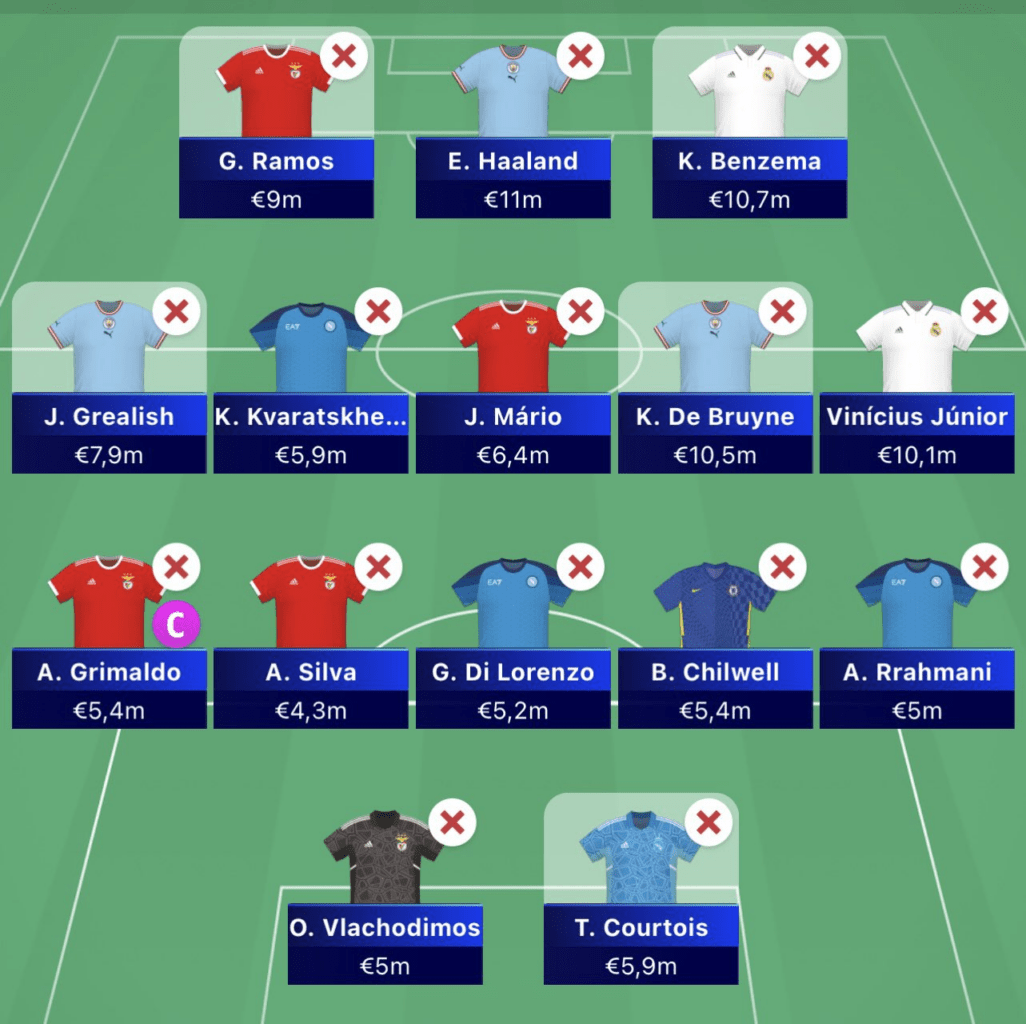 Notes
I have three players eliminated so those three are easy transfers out (Forster,Kane and Salah). The last two are expensive so I have a lot of money to get other expensive players.
The players I will most likely transfer in are Courtois, Benzema and Kevin De Bruyne. The other two that could still change are Ramos (depending on news for Osimhen) and Grealish since he is in amazing form.
Captains most likely Haaland/Benzema.
@FplRossoneri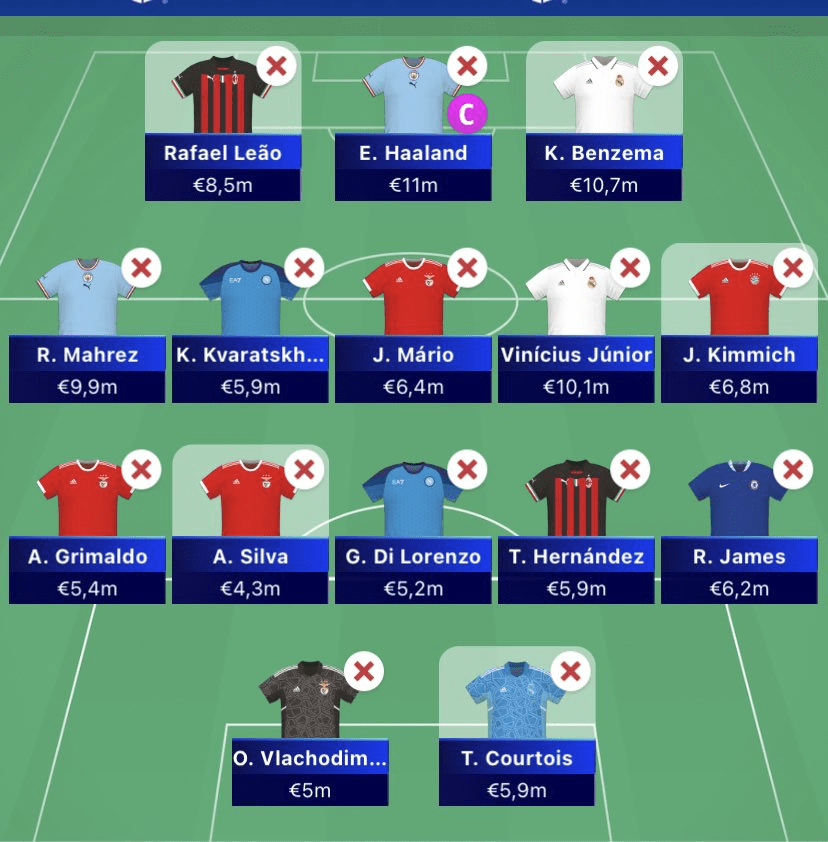 Notes
This is where I am at the moment.
I have three players out i.e. Mbappe, Jude and Otamendi who is suspended. Bringing in Karim was a no brainer for me given his recent form and knowing what he can do in these knockout stages, I ideally want KDB but let's see what happens.
I had the Benfica and Inter keeper playing on the same day dilemma so used another of the five free transfers to get Courtois. The rest of the two transfers are up in the air at the moment.
I really like Leao and G Ramos for that third striker spot given Osimhen is unlikely to feature in the 1st leg.
A Silva is a placeholder for now but he could easily become one of the Madrid defenders or Gosens etc.
I am also doing transfers in a way to have more players playing on the first day!
Captaincy will most probably be Haaland on the first day and Benzema/Vini Jr on the second day.
Some players under consideration are Jack Grealish, Rafa Silva, Nathan Ake, Goretzka and Luka Modric!
@uclfantasypod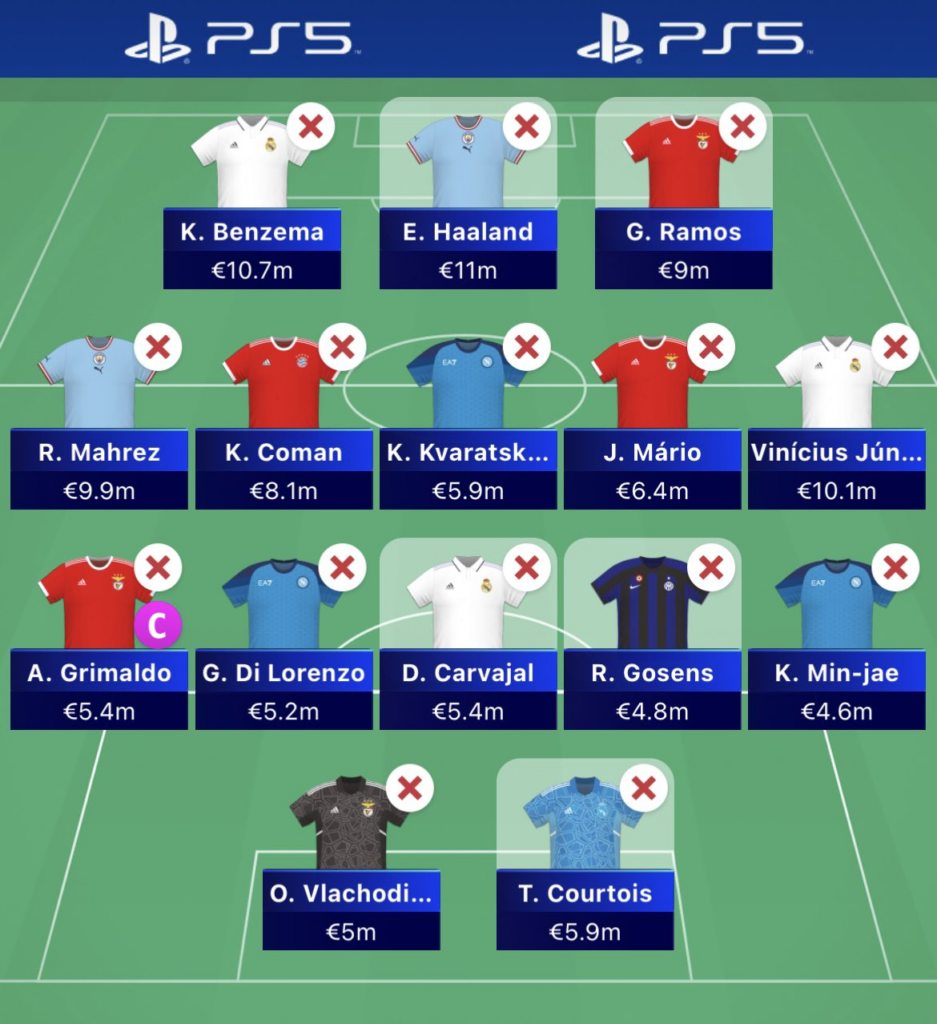 Notes
There are five transfers I need to make.
1. Mbappe is eliminated so going for a player with nearly 50 goals this season and five goals in seven games against his current opponents is a no brainer. I'll likely captain Haaland too.
2. My goalkeepers play on the same game so I needed someone from the Wednesday night that isn't in the same bracket, that's either Chelsea or Real Madrid. Hope that clears things up.
3 and 4. My double Dortmund defence are also eliminated so I need two replacements from four options. Carvajal against the worst team in the competition is easy (he's the most nailed Madrid defender and highest scorer).
I then have three to choose from. John Stones, who I think can score from set pieces but will likely concede. 3; Rudiger as I really do think that Madrid can keep a clean sheet but would leave me with just one playing defender on Tuesday; Gosens, who scored at the weekend and might keep a clean sheet or who could easily finish on minus points. Lucky me.
5. Osimhen looks to be injured, but even if he is rushed back, how fit can he be. Ramos is in fine form and Inter have a depleted defence. Wait… why did I pick Gosens again? I'm going to need Rudiger aren't I.
@FPL_Crisk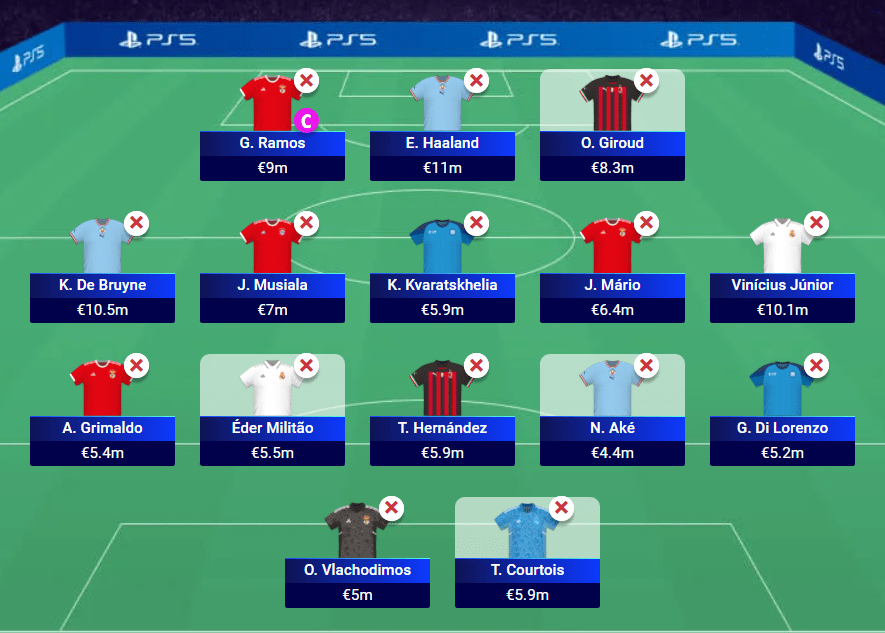 Notes
I wanted my team to have a flexible structure, with double defence from those teams that I think are more likely to get a clean sheet. After four transfers I ended up on something I'm fairly ok with, and I don't think I will use the fifth one just for the sake of doing it.
1] Ederson -> Courtois: Man City and Benfica play on the same day, so I moved the Brazilian GK to Courtois, as I wanted at least two Madrid defenders against a very lacklustre Chelsea side.
2] Dimarco -> Militao: the Italian has fallen out of form, I could easily see Gosens play against Benfica if he doesn't feel 100%. Militao feels like the safest defender from Madrid's backline, and we won't know their line-up when the deadline comes.
3] James -> Aké: not only are Chelsea in a bit of a crisis, Lampard as head coach doesn't make things better.
Aké here is a placeholder for a Man City defender that could also be Akanji (5.1 budget for this slot) depending on the line-up; if both start I feel like the Dutch CB/LB has more of an aerial advantage for a surprise bullet header.
4] Osimhen -> Giroud: it is highly unlikely for Osimhen to feature on Wednesday, and I don't have enough money to afford Benzema. Looking at all starting strikers around the 8-9 price bracket, I prefer Giroud over Leao, mainly because of UCL experience and penalty taking duty.
That is it for our expert team reveals for Matchday 9, check the link below for more great content.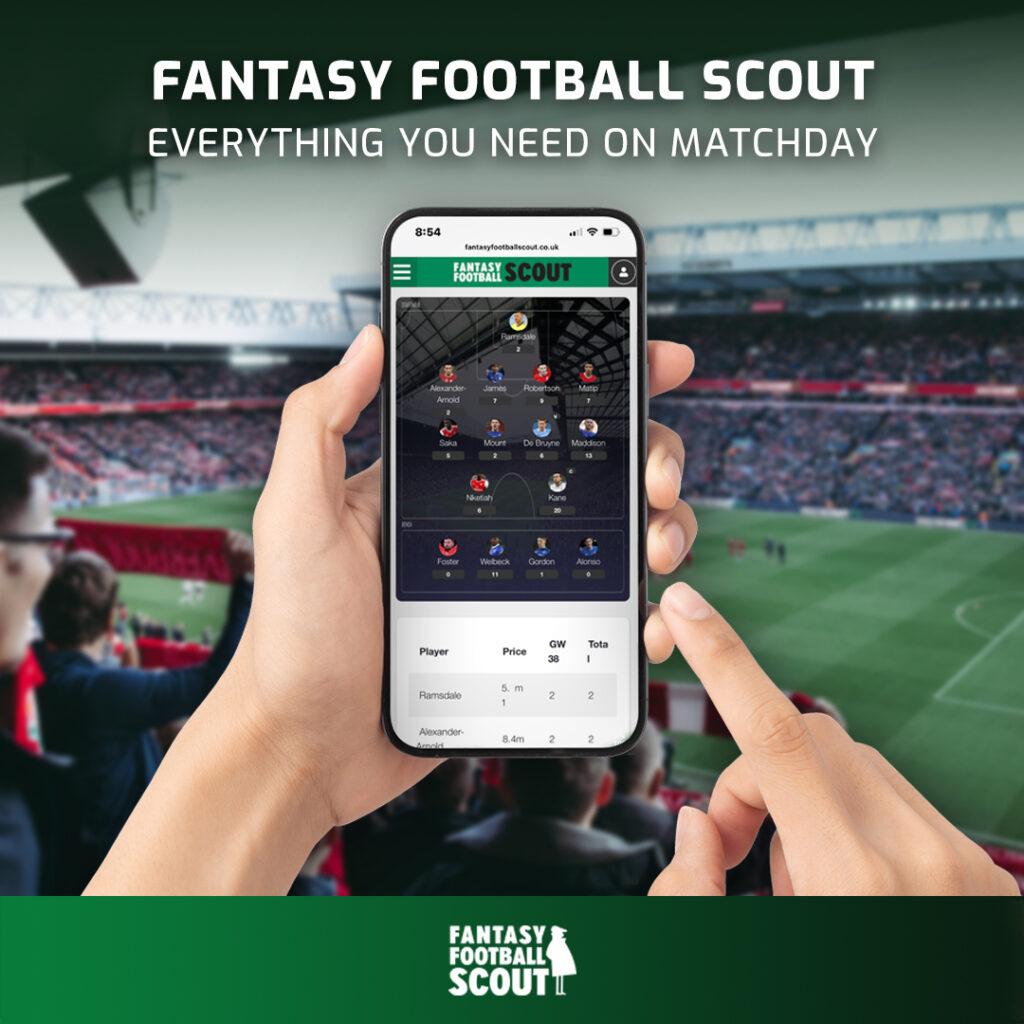 ---
Who are the best players to buy for the new round of UCL Fantasy? Find out right here.