UCL Fantasy expert team reveals for Matchday 6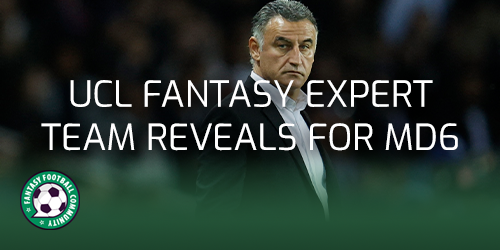 We check out some UCL Fantasy expert team reveals for Matchday 6. Champions League Fantasy is here! We take a look through some of the most experienced managers teams ahead of the new round. We will see why they have made some of their decisions and some of the things that could change within their teams.
As the Matchday 6 deadline approaches thick and fast UCL Fantasy managers will be scrambling to clarify some big decisions. Looking at expert team reveals for Matchday 6 can help bring clarity to our own decisions within our teams.
@FplToni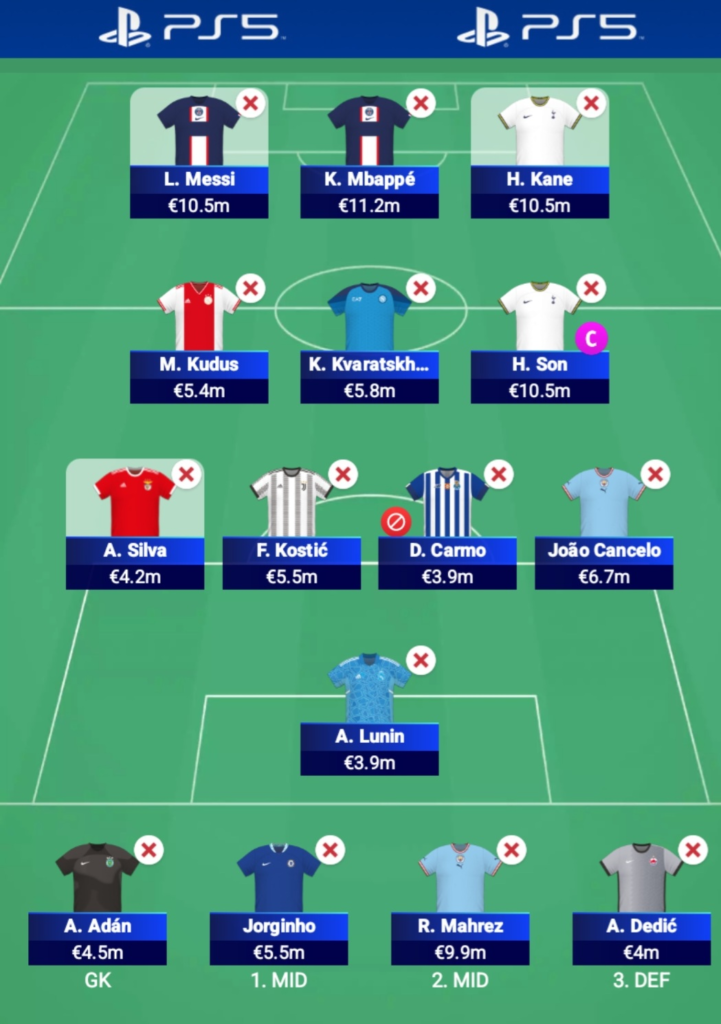 Notes
Haaland, Vlahović and Danilo out.
Messi, Kane and Silva in (as for now, all three aren't playing so it's easy decision).
If Haaland is fit, I will probably keep him and make a transfer on the suspended Carmo.
Double Spurs attack as it is a must win game for them and they will be great differentials.
@Konate_FPL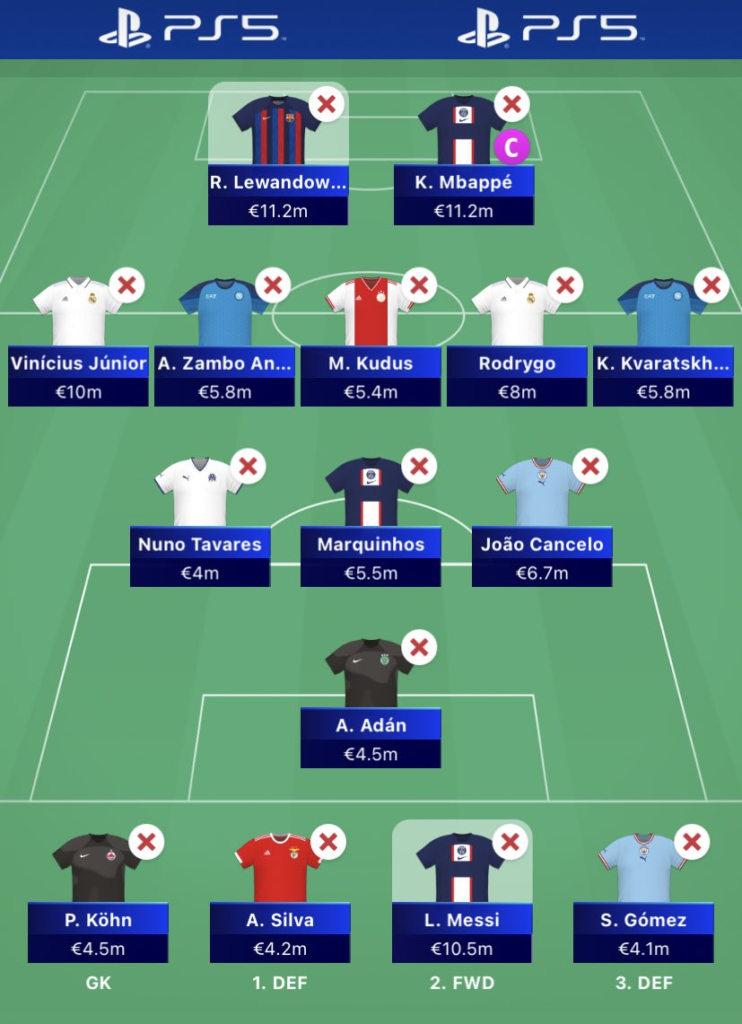 Notes
The line-ups are hard to predict for Matchday 6, but the plan is to move Haaland and Neymar to Messi and Lewandowski (one week punt).
@FplRossoneri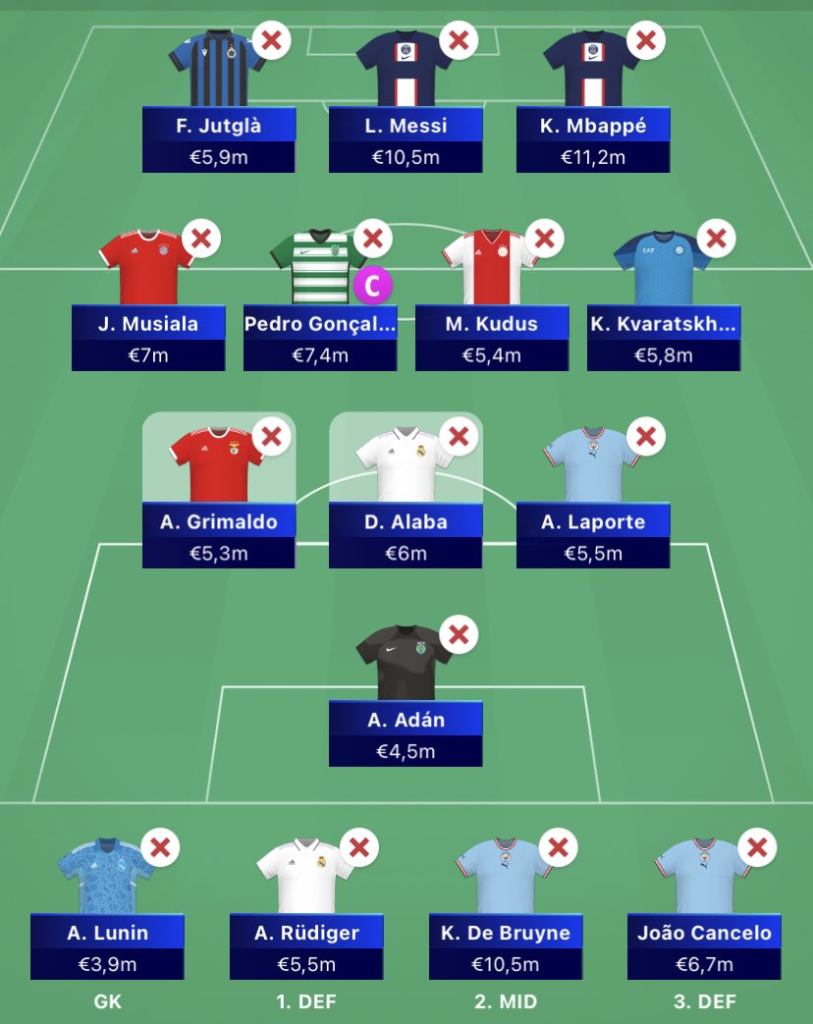 Notes
This is the team at the moment, my current plan is to take Kostic and Tsimikas out for Grimaldo and Alaba.
I might take a hit depending on predicted line-ups and level of puntiness when I make my transfers.
Captaincy is currently on Goncalves but if I hear that Lewandowski starts then I will bring him in and captain him!
Players under consideration are Nkunku, Rafa Silva and Steven Berghuis.
@uclfantasypod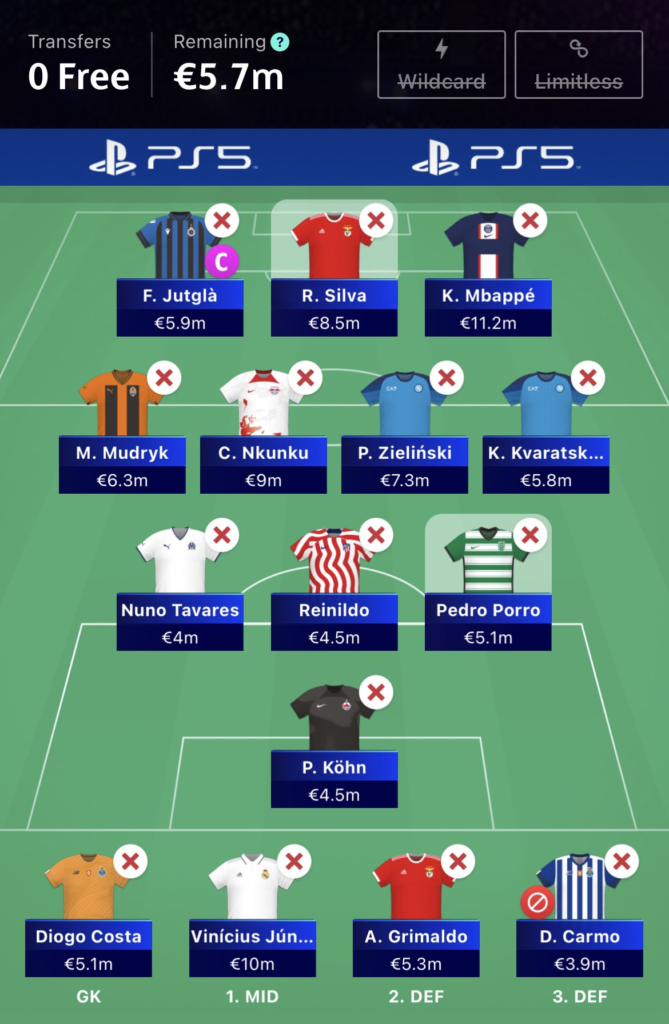 Notes
I'm not happy with the Tuesday/Wednesday balance and the Cancelo transfer is a real headache.
Porro is an attacking punt to gain rank and if it goes wrong I have Grimaldo at least.
Loads of money in the bank means another minus four could be on the horizon to move Carmo on.
I Really like Benfica attackers this week and Silva is outperforming Ramos at the moment for less money.
I also really want Goncalves (Sporting) but who would I take out of that midfield for a hit?
@PuntsandPoints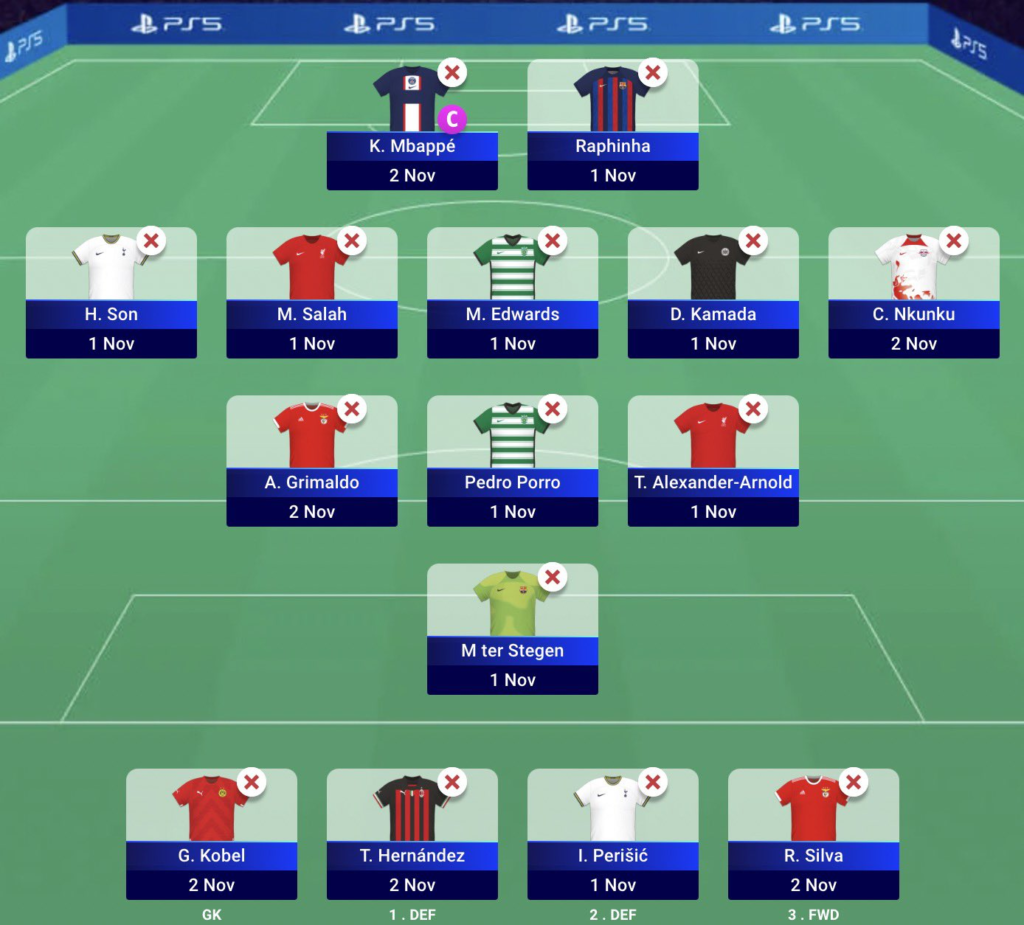 Notes
It's limitless wildcard time.
Very dependent on team news but the goal is to use the injury and rotation dilemma to make sure I have 11 playing.
I am trying to go fairly punty to maximize rank gain.
My focus is on teams that have something like to play for or are sure to play due to a lack of alternative options.
Trying to balance this out by including high ceiling players that might feature nevertheless of already having qualified.
@TheLineUpBrazil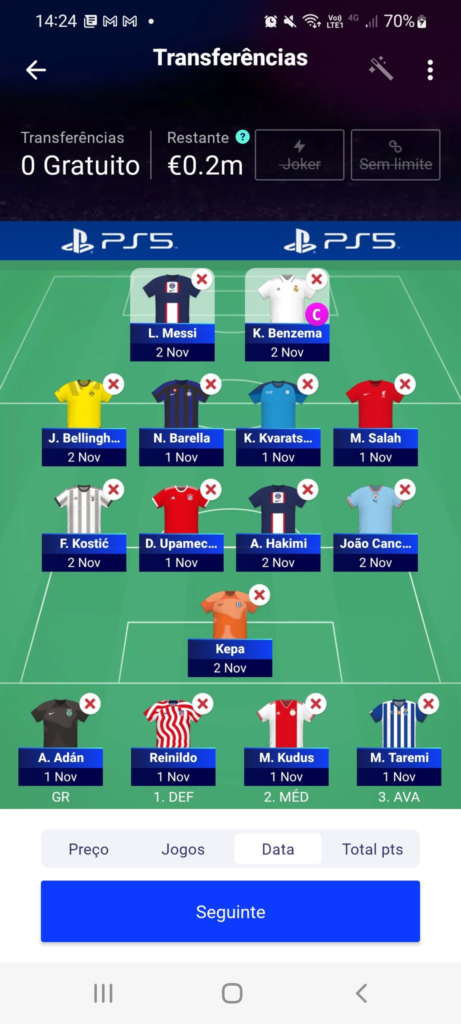 Notes
My two free transfers will be the suspended Neymar to Benzema. I will also sell the injured Haaland for Messi.
Captain day one will be Salah.
---
We have had plenty of UCL Fantasy articles released recently to get you ready for Matchday 6. You can catch up with all of them here.