UCL Fantasy expert interview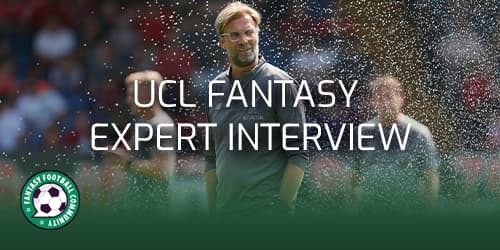 We take a look through a UCL Fantasy expert interview. Regular fantasy football manager and UCL Fantasy expert @uclfantasypod shares some information about how he plays the game. Giving his insight into some of his person life, how he likes to play the game and some of the thought processes he takes when making decisions.
Looking at UCL Fantasy expert thinking can be really helpful. With so many UCL Fantasy players it could be very beneficial when learning how others play the game. This can then help improve our own games and bring clarity to the way we think about decisions.
@uclfantasypod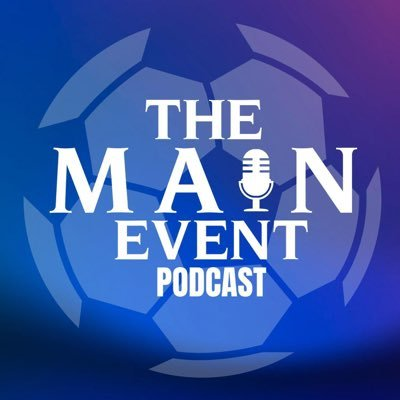 Tell us a little about yourself
I'm Daniel, one half of The Main Event podcast and general football addict. Born and raised in Newcastle, football has always been a major part of my life, whether I wanted it to be or not, so much so that my first ever job was at St. James' Park while I was still in high school.
Why do you play UCL Fantasy?
I play UCL fantasy for two reasons. Firstly, it encourages me to watch football outside of the Premier League. Secondly, as long-term listeners of the podcast will know, Aaron and I used to work together but live very different lives.
When I left that job, I knew he was a person that I wanted to keep in my life, and this was the perfect excuse. So now three years later we're still mates that talk every week. That probably wouldn't be the case without UCL fantasy.
What is your rank target every season?
I never started playing for ranks. I suppose I just want to finish in the top 1% each season. I've set myself the goal of top 1k this season but with an extra 500,000 players this season, I think that's going to be tough! I'm ready for the challenge though.
How do you play the game?
I like to play the game mathematically. What I mean by that is, I try to balance the relationship between Tuesday players and Wednesday players to maximise points. Someone much smarter than me worked out there's an average of 20% extra points to be gained by prioritising Tuesday fixtures.
When I'm considering substitutions or captaincy changes, I try to imagine, instead of points, I'm gambling money. It helps me to re-contextualise whether the risk is worth the reward. These are good coping methods for when things don't go my way. I can't predict the future, but I can play the odds as smartly as possible.
How do you like to use the chips?
I've applied my chips in every way possible I think. My first season I stupidly saved them both for the knockouts (please don't do that). In my second season I used my Limitless in the groups and waited to play my Wildcard in the quarter finals as I could see the route to the final. That worked pretty well and gave me my highest ever finish.
But by far, the most impactful chip strategy was last year when I played my Wildcard in Matchday 2 and my Limitless in Matchday 6. I was about 300 in the world going into the knockouts. This season I've opted for exactly the same wildcard tactic! I want to maximise the chip by allowing it to get me through Matchday 5 (a Matchday that I think Matchday 3 wildcarders may struggle with).
What has gone well for you so far this season?
I'm currently around 10k in the world but I'm only 38 points away from 1st in the World. I also have my most powerful chip left to play. With so many people playing their Limitless last Matchday, I fell short of their scores on average 15-20 points, which is exactly what I predicted on our spaces, so I'm really happy with that.
What are your plans for Matchday 3?
My plan for Matchday 3 is to just use my two free transfers I think. I'll be looking out for that early Bayern team news so that I can bring in their players against Plzen. I already have Sane and I'm happy with my team since I used my Wildcard last Matchday. I plan to Limitless in Matchday 4 when we have early Man City news for Copenhagen.
What advice would you give to other managers?
I have two major tips for this game: a) This is a 13-round game with substitutions and captaincy changes. It's designed for high risk taking. Take a punt on a Tuesday if you know you have a strong captaincy shout on the Wednesday. I'm talking about that wing back that is either getting two points or 18 points. You don't need a captaincy headache on the Wednesday and the risk could be a great differential. If it doesn't work… it doesn't matter.
B) Be patient. Wait for early team news before making transfers. Don't take hits as they aren't worth it in this game. Don't make your substitutions until you know Wednesday team news. Make use of the generous deadline.
---
Looking to gain an edge on your competition in UCL Fantasy? Check out some of the best differentials for Matchday 3 here.