Popular FPL transfers so far: Unlimited Window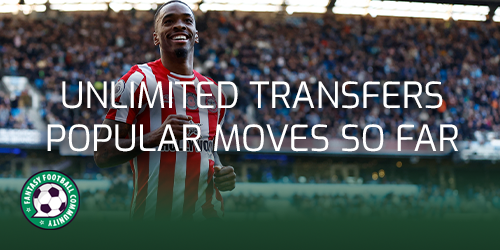 The Unlimited Transfer window is now open. As a result FPL managers are free to make as many transfers as they want too. Here we assess the transfer market and the most popular FPL transfers. FPL managers can also check who is popular and who isn't through the Official FPL website.
During the FPL Unlimited Window player prices have been frozen. This means that players will not rise and fall in price until after the Gameweek 17 deadline.
Top transfers in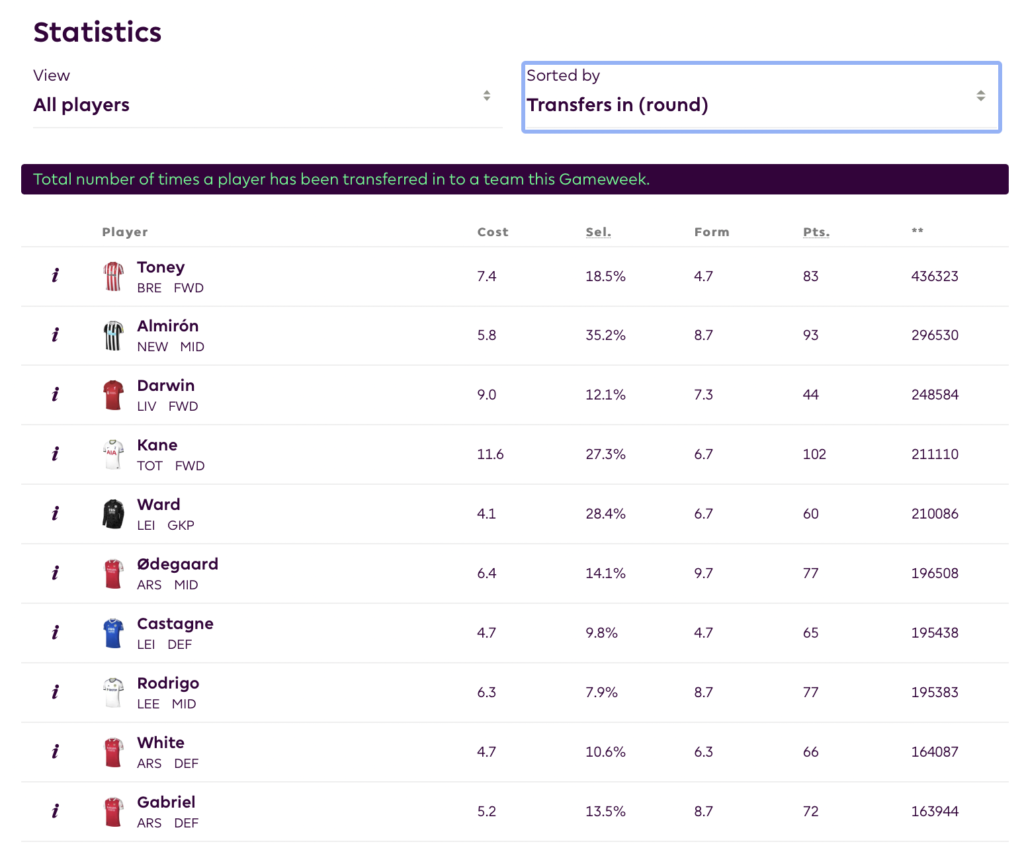 On the back of his brace against Man City in Gameweek 16 Ivan Toney (£7.4m) remains the most popular transfer in so far. The forward has over 436,000 new managers and Toney is now having a break as he has not been selected for the World Cup. This should bode well for him in FPL once the Premier League restarts.
The in-form Newcastle midfielder Miguel Almiron (£5.8m) is the second most popular transfer in this week. Almiron has over 296,000 new managers, on the back of yet an assist in Gameweek 16.
Darwin Nunez (£9.0m) backed up his assist in Gameweek 15, with two goals in Gameweek 16. As a result he has been bought by over 248,000 managers.
England captain Harry Kane (£11.6m) has been popular whilst away at the World Cup. he has over 211,000 new managers.
Danny Ward (£4.1m) recorded his first double-figure haul this season thanks to the maximum three bonus in Gameweek 16. Over the last eight Gameweeks his tally of 52 points is the highest among goalkeepers. He has over 210,000 new managers so far.
Top transfers out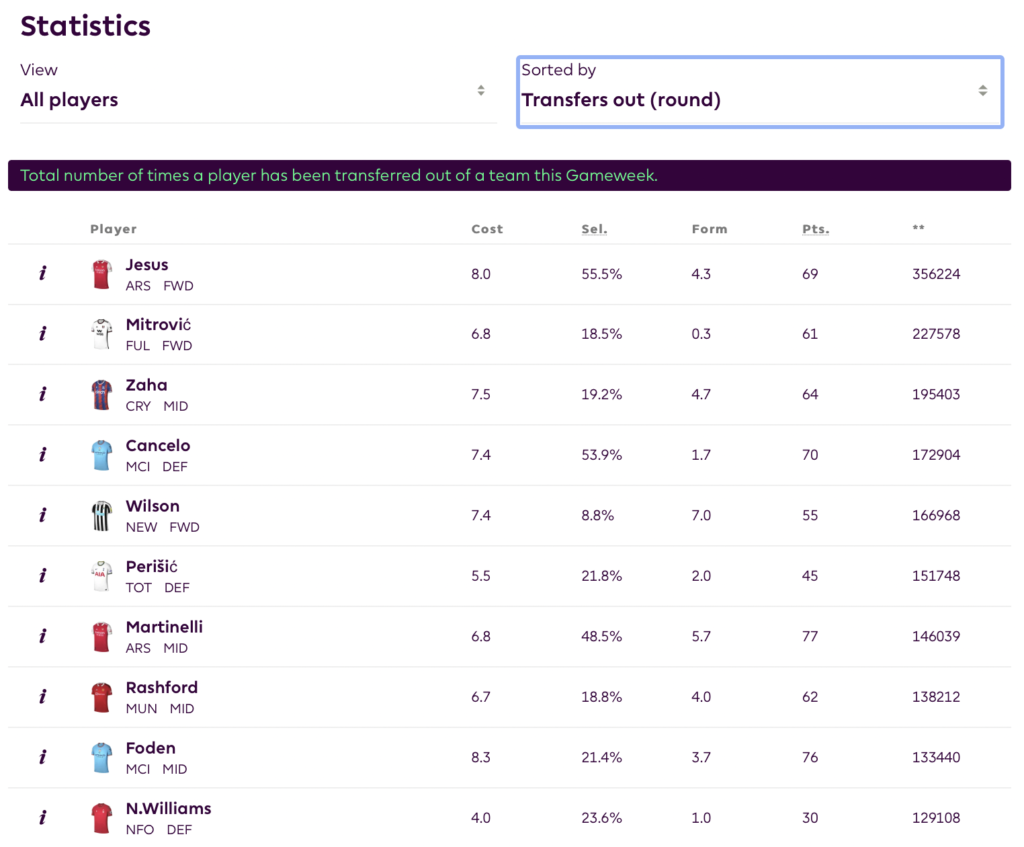 Gabriel Jesus (£8.0m) now hasn't scored a goal since Gameweek 9. FPL managers therefore seem to be using the transfer window to sell the Arsenal front man. Over 356,000 managers have sold Jesus so far.
Aleksandar Mitrovic (£6.8m) was ruled out of Gameweek 16 through injury. Mitrovic also missed Gameweek 15 with a foot/ankle injury. The forward is the second most popular transfer out this week with over 227,000 managers selling him during the unlimited transfer window so far.
Wilfried Zaha (£7.5m) missed a penalty in Gameweek 16. On the back of this he has been sold by over 195,000 managers. This is despite Palace having a nice run of fixtures after the World Cup.
Man City defender Joao Cancelo (£7.4m) is also a popular transfer out for managers. Over 172,000 managers have sold the defender.
Two one point appearances have meant that Callum Wilson (£7.4m) is being sold by FPL managers. The forward is travelling to the World Cup with England. Over 166,000 managers have sold the striker so far.
---
You can catch up with all of our great FPL articles, all in one place, right here.